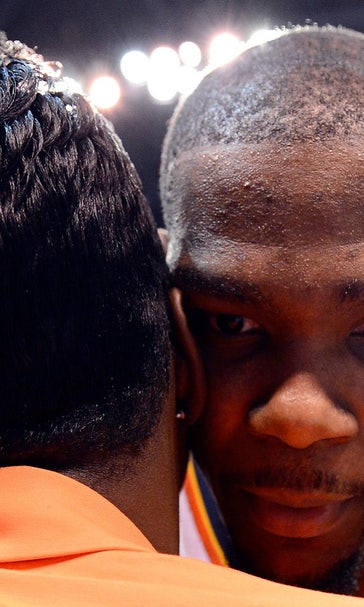 Kevin Durant torches the Spurs as his mom enjoys every second of it
May 9, 2016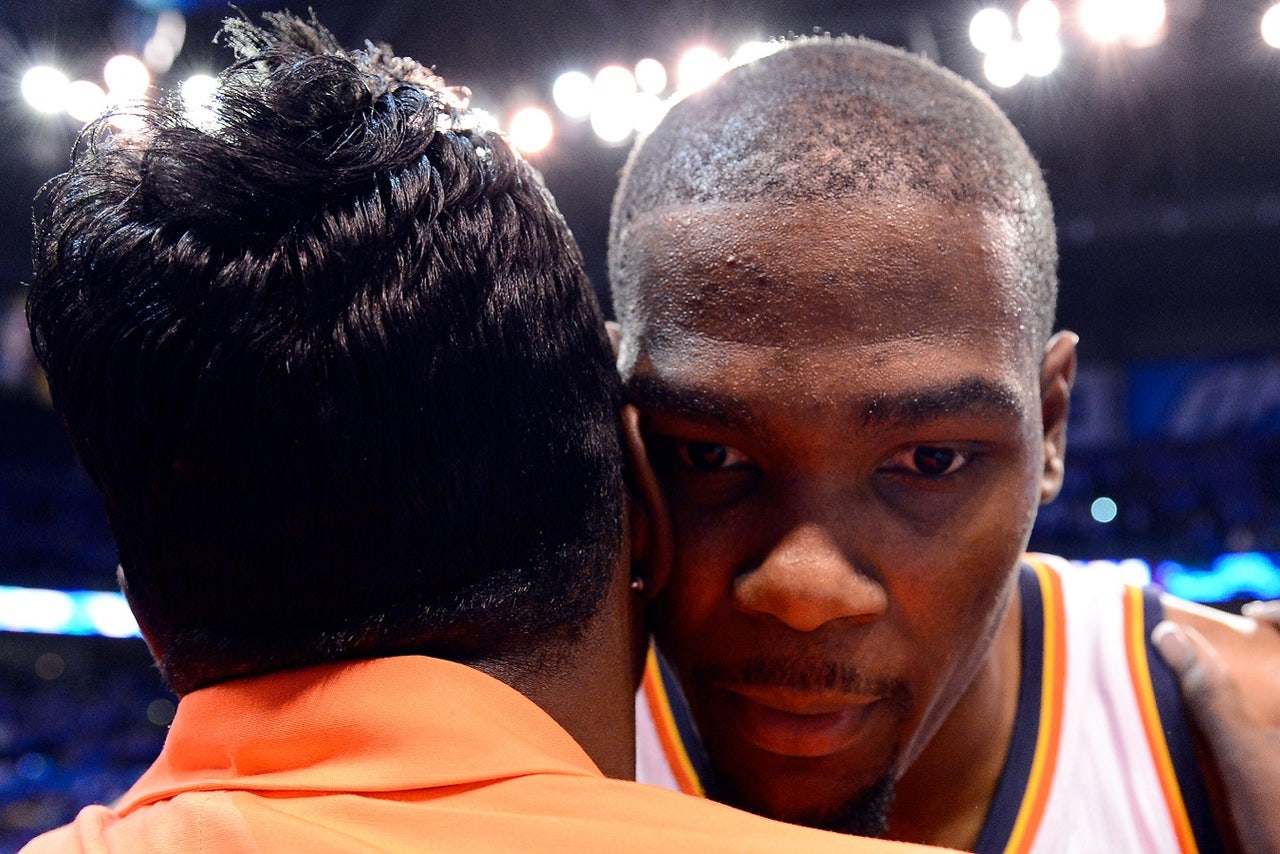 When Kevin Durant gets going, there isn't much the opposition can do about it. The Oklahoma City Thunder star gave the San Antonio Spurs an up-close reminder of that Sunday, when he matched his playoff career high of 41 points to even the series 2-2.
Durant scored 29 in the second half, including 17 in the decisive fourth quarter. He did all of this on Mother's Day with his mom, Wanda Pratt -- the real MVP -- sitting front row. And she enjoyed the show her son was putting on in Game 4.
Even when the play doesn't go according to plan for her son, Wanda was still loving it.
"Finally she got to come out to a playoff game this postseason," Durant said the game. "I'm going to make her come to the rest of them. When she's here we win. We're looking forward to the next game and I'm glad my mom was here to watch us get a W."
And here's Durant's unforgettable MVP speech, in case you needed a refresher.
---
---