Storylines to watch heading into '13
December 10, 2012

Change is in the air for NASCAR, and there's no time like the present to prepare for 2013.
So what can fans expect heading into the 2013 season?
Here are 10 storylines to watch:
1. That new car smell
Now that Chevrolet has released its Chevy SS, there should be no surprises as to the style of each of the manufacturer's "Gen 6" Sprint Cup cars. Visually, the car is designed to resemble the showroom models with similar character lines, an elongated nose (by 2 inches) and a 6-inch shorter space between the rear window and decklid. Although a few templates are still works in progress, crew chief Kenny Francis says, "We've got pretty much everything we need to build them. We've got the main templates. We have all the CAD data. We have all the Romer arms. We can get stuff located where they need to be. . . . NASCAR has tightened up the tolerances so much we can hang the bodies according to the CAD data so we really don't need the templates."
Francis says there's a lot of benefit to the upcoming tests that will allow teams "to get their feet wet on all the new rules," including the lighter body weight (1,600 pounds on the right side and 3,300 pounds overall) and suspension changes in the new car. NASCAR is still expecting to make changes to the splitters and spoilers over the upcoming tests. The next open test is Dec. 11-12 at Charlotte Motor Speedway followed by testing at Daytona International Speedway on Jan. 10-12.
2. Dodge rides into sunset — for now
It's sad to say farewell to Dodge, particularly because Penske Racing and Brad Keselowski delivered the company its first Sprint Cup title since 1975 this season. Despite the company's success over the past 12 years, which includes titles in both the Nationwide Series and Cup along with 57 Cup wins, parent company Chrysler Group simply didn't see the value in continuing its association with NASCAR without a top-ranked team.
Not surprisingly, during the championship weekend at Homestead-Miami Speedway last month, Chrysler boss Sergio Marchionne elected to attend the US Grand Prix in Austin, Texas, instead. Still, Ralph Gilles, president and CEO — Street and Racing Technology Brand and Motorsports, Chrysler Group LLC, insists "never say never" as to whether Dodge will return to stock-car racing. But it will take a winning organization to lure Dodge back into the sport.
3. Penske pushes to "One Ford"
Roger Penske extended an olive branch to Jack Roush during his owner's championship speech on Friday night. But with the exception of engine-program partners and team meetings between Roush Fenway Racing and the turnkey operation of Richard Petty Motorsports, there hasn't been a lot of symbiosis in the Blue Oval camp.
Ford could take a page from Toyota. Last season, the marriage between Joe Gibbs Racing and Michael Waltrip Racing produced three Chase contenders and 10 victories for Toyota — one of the manufacturer's most productive seasons and a dramatic improvement over 2011. With the experience that RFR and Penske Racing have together, there's no reason why 2013's stats shouldn't eclipse the manufacturer's previous efforts considering there haven't been two juggernauts under the Ford banner since Robert Yates retired.
4. Danica does Cup — and Nationwide, too
After testing the Sprint Cup waters in 2011, Danica Patrick will dive into the deep end with Stewart-Haas Racing full time next season. She'll have veteran crew chief Tony Gibson and his seasoned crew supporting her effort in the No. 10 Chevrolet. Fortunately, Patrick finished this year with a career-best 17th-place finish at Phoenix in her 10th Cup start. In her first full season in the Nationwide Series, Patrick finished 10th in drivers points. Next year, she's hoping to complement her schedule with a dozen or so NNS races and is likely to campaign Camaros out of Richard Childress Racing because her former crew at JR Motorsports will field cars for Dale Earnhardt Jr. in key contests.
5. Kenseth's new territory
Matt Kenseth already has changed his Twitter bio. He's had his brain picked by new Joe Gibbs Racing teammate Denny Hamlin and enlisted Chris "Crazy" Osborne as his spotter. So what's next for the 2003 NASCAR champion? The affable veteran says "it's completely unknown" regarding his move to the No. 20 Toyota.
"Every year something changes, whether it's a car model or a rule or a couple of crew guys, but I've certainly never been through anything like this," Kenseth said. "It's a completely different crew, crew chief, organization, manufacturer, car body style, teammates. Everything is brand new so I'd be lying if I didn't say I was a little nervous about it, but I'm also really excited about it. I'm really looking forward to it. I can't wait to get there and get to work."
Kenseth ended his tenure at Roush Fenway Racing with three victories — including his second Daytona 500 — in his final season and rallied back from early issues in the Chase to salvage a seventh-place finish.
6. Harvick: Out of grace?
Richard Childress does not take defection lightly, and he's still smarting from Kevin Harvick planting the story of his departure with one week remaining in the season. Harvick, who canned his crew at Homestead in 2011, begged his former crew chief Gil Martin to return last August. Martin remains in that position, but Harvick has made a play to bring in Ernie Cope. Childress, however, insists that's not the driver's call. Although Harvick believes 2013 "will probably be the best season we've ever had" and acknowledged that RCR has "put a lot of effort into the new car," my bet is this relationship ends badly.
7. Kurt Busch under the radar
Kurt Busch quietly closed out the last six races of the season with Furniture Row Racing, with whom he will campaign full time in 2013. In the final three races behind the wheel of the No. 78 Chevrolet, however, Busch strung three top-10 finishes together — a feat that team owner Barney Visser had not accomplished in the past eight years. Look forward to further success the more time Busch spends with crew chief Todd Berrier and the rest of the crew.
8. Ricky Jr. ready for primetime
After a remarkable run in the Nationwide Series, Ricky Stenhouse Jr. is the new face in the No. 17 Roush Fenway Racing Ford. Although Stenhouse finished 11th in his Cup debut last year, his best effort in 2012 was 12th in four starts. But the rookie will have Scott Graves, Carl Edwards' former team engineer, as his crew chief. Testing will help Stenhouse get up to speed in his quest for rookie honors. And Graves, who also worked in RFR's research and development department, should prove beneficial to Stenhouse — particularly with the new car.
9. In the dirt
Whoever thought NASCAR would schedule a Camping World Truck Series race at Eldora Speedway? Certainly, the decision reflects the sport's desire to return to its roots. It will no doubt be a sellout and attract dirt devils such as Kenny Wallace and Clint Bowyer, to name a few. But for the teams that struggle to compete on a weekly basis, reformatting the tracks will prove costly, particularly for full-time campaigners who potentially could miss the show because the field will be cut from 36 to 30.
10. Phoenix Rising
Phoenix Racing owner James Finch hopes to have his 2013 Sprint Cup lineup in order in the next couple of weeks. Until then, the crew will continue turning over the fleet to match the new body model and prepare for 2013. Finch plans on running a limited Nationwide Series effort with a possible Kurt Busch reunion. Who pilots the No. 51 Chevrolet depends on sponsorship. But expect Regan Smith and AJ Allmendinger to top the short list.
---
---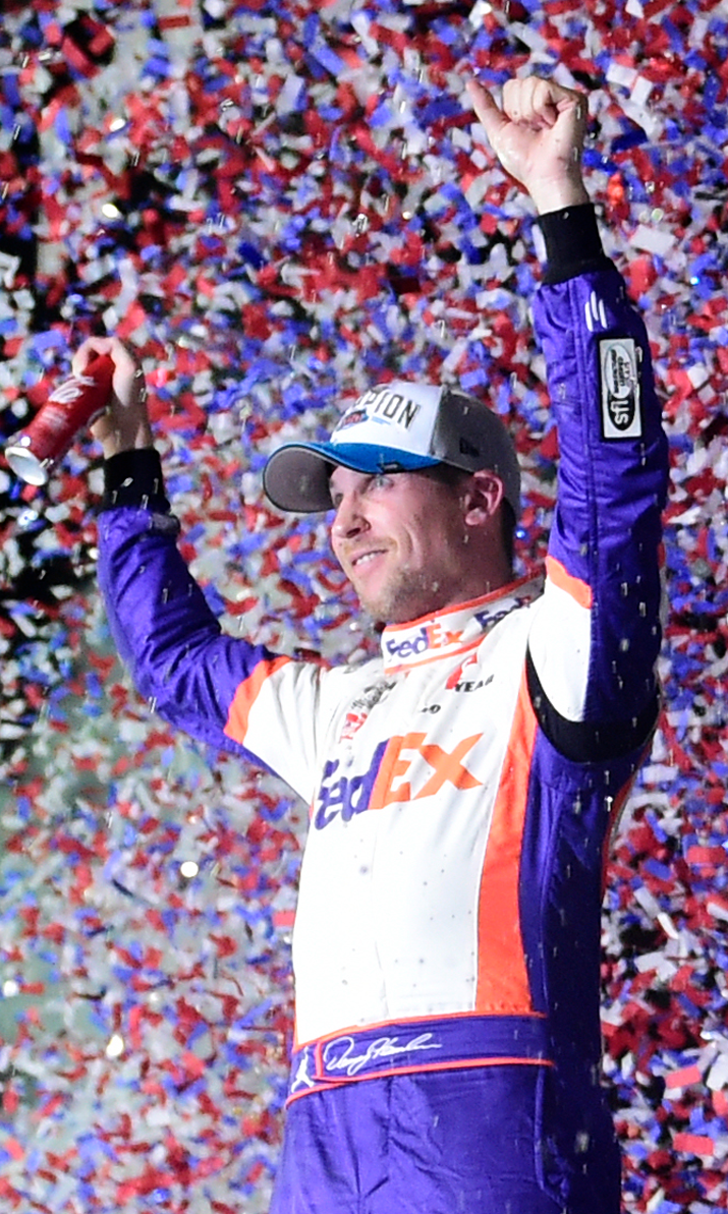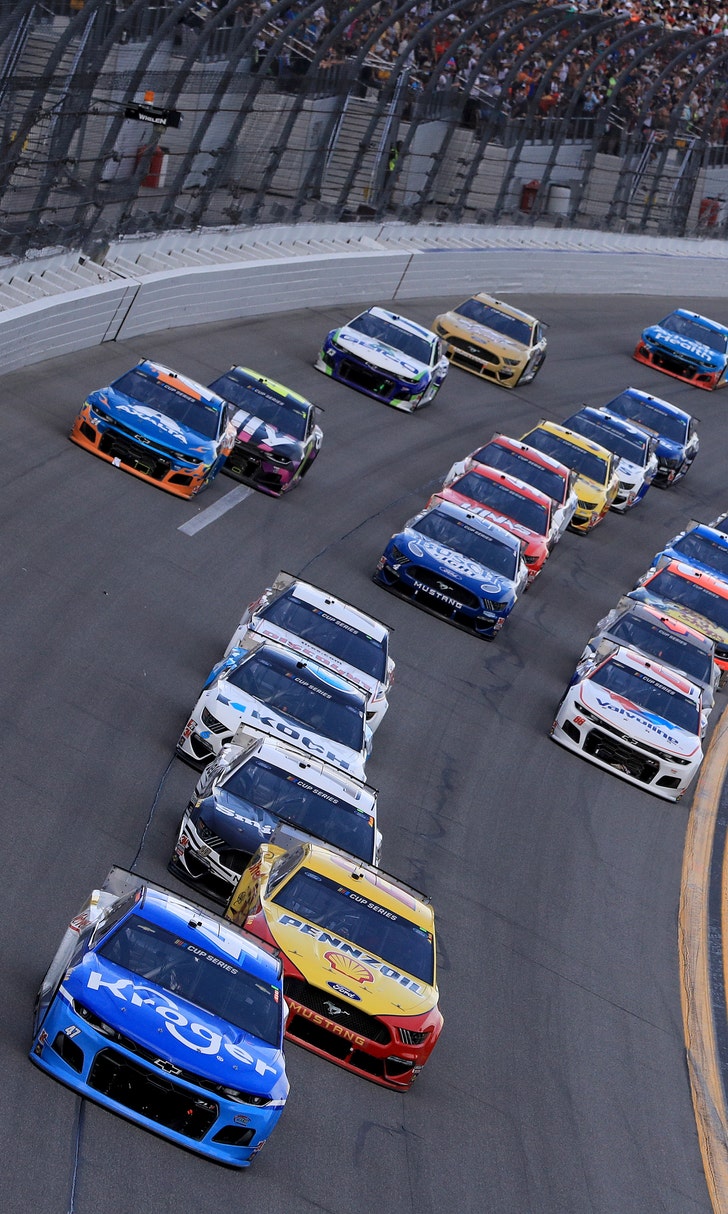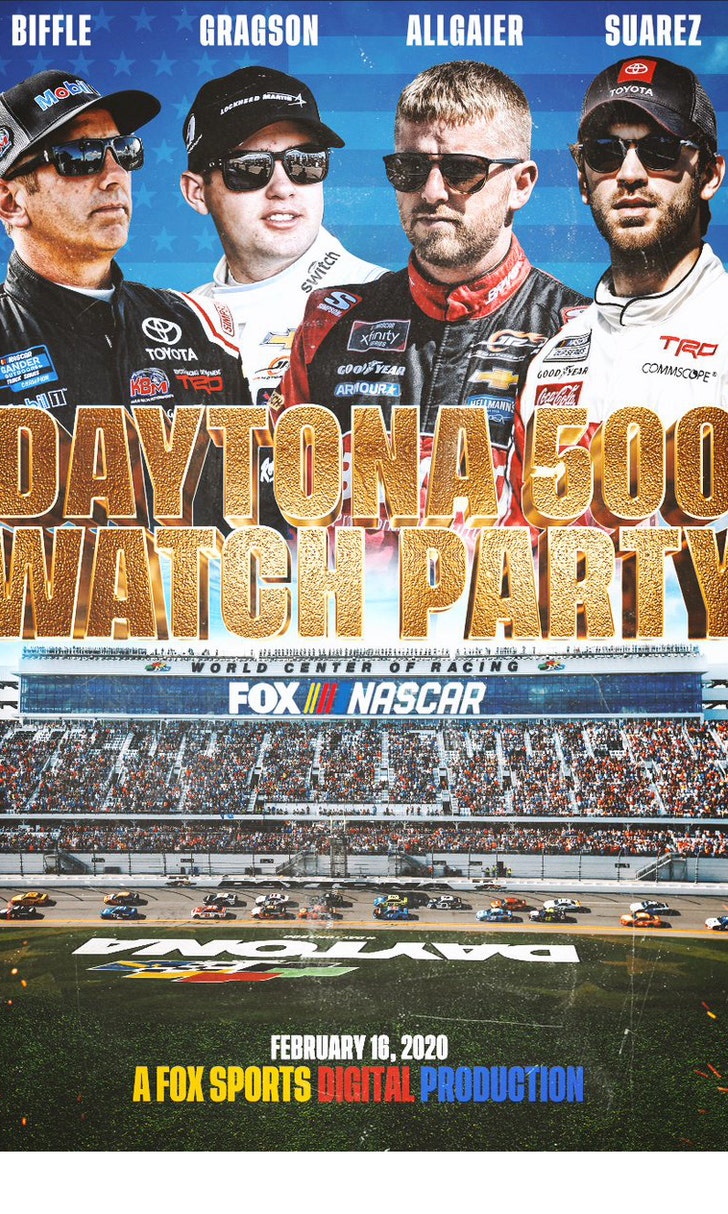 The Daytona 500 Watch Party!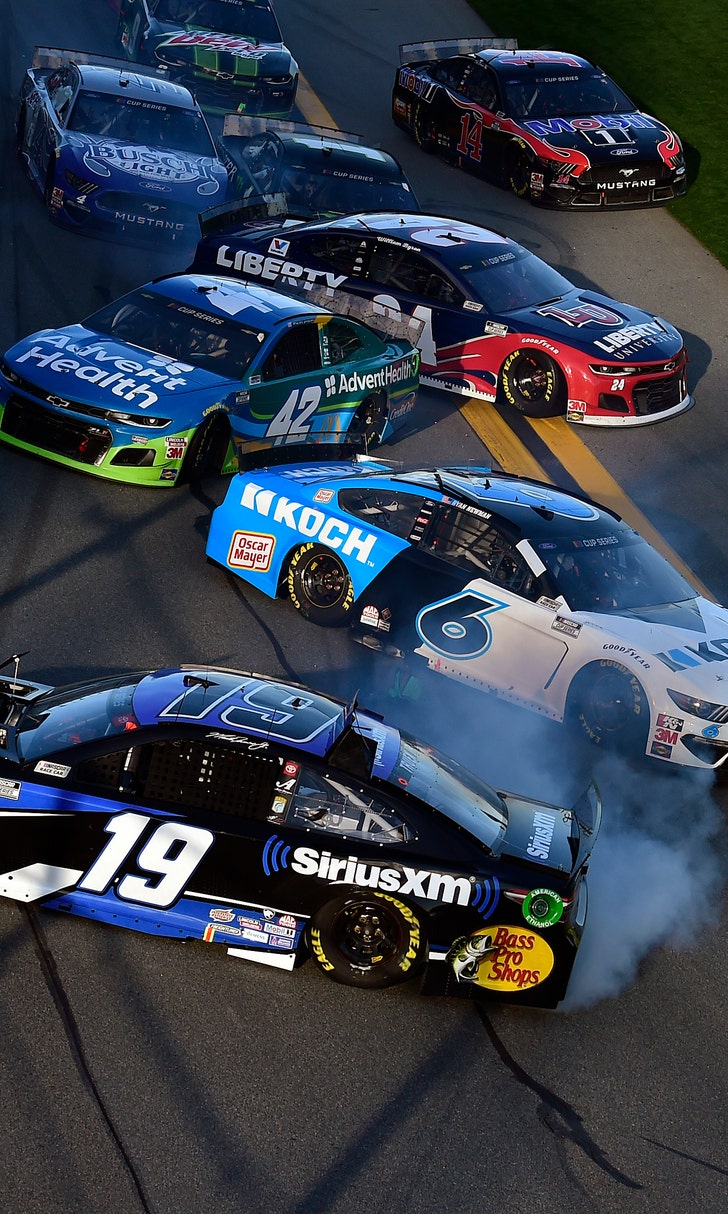 The Numbers Game At Daytona