NASCAR Cup Series
NASCAR Cup Series
Schumacher, Mercedes look to improve F1 fortunes
Published
Feb. 1, 2011 3:20 p.m. ET

Michael Schumacher's hopes of turning around his return to Formula One began Tuesday in testing the new Mercedes car.
The 42-year-old Schumacher, a seven-time F1 champion, was set to drive at the Cheste Circuit after teammate Nico Rosberg gave the car a positive review after a brief first spin.
Both Schumacher and Mercedes are looking to rebound from a disappointing 2010 season. Schumacher was ninth in the drivers' standings, while Mercedes never really challenged champion Red Bull or closest rivals Ferrari and McLaren.
Still, Schumacher was optimistic that the slick, high-gloss graphite car he unveiled with Rosberg and team principal Ross Brawn was innovative enough to make the German team a contender.
''Finally the waiting is over and things get started,'' Schumacher said. ''We have said it several times already, but again, we are really building up something big together. I am very confident that this season we will be standing on the podium much more regularly - ideally in the middle.''
Schumacher came out of a three-year retirement to compete in 2010. But the former Brawn GP team's inability to match the front-runners soured the return.
Mercedes took less than half as many points as constructors' champion Red Bull. Rosberg had nearly double as many points as Schumacher by the end of the season. Rosberg also managed three podiums and Schumacher none.
Brawn said the MGP W02 featured ''a raft of technical innovations and changes'' that make it ''almost unrecognizable'' from its predecessor.
''After our first year as the Mercedes-Benz works team, we are now seeing the benefits of our chassis group and our engine group working well together,'' Brawn said. ''We want to be setting the standard right from the start but if we are not, we will respond very strongly to get ourselves into the game. Everyone is excitedly waiting to see what the new season will reveal.''
Rosberg, who said he felt right at home in the car despite only running nine laps, said the experience of driving with Schumacher last season would help him for the upcoming campaign.
''I know it's going to be difficult this year. It's going to be a tough battle with Michael but hopefully I can be ahead again,'' the German driver said before dismissing the notion that Schumacher would not recover his best form. ''Who's saying it wasn't the old Michael last year? A Silver Arrow with the seven-time champion, you always have to be wary of that.''
Schumacher will have more time to prepare for the season-opening Bahrain Grand Prix on March 13 with three more tests coming after the three-day session in Valencia.
The test Tuesday comes after questions about Schumacher's ability to be competitive emerged after the German driver became sick from the team's car simulator.
World champion Sebastian Vettel said he'd been sick once in the simulator, too.
''I think it's an important tool these days with testing more limited,'' the 23-year-old Vettel said. ''But you never get the smell, taste and the sensation of speed.''
---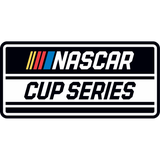 Get more from NASCAR Cup Series
Follow your favorites to get information about games, news and more
---