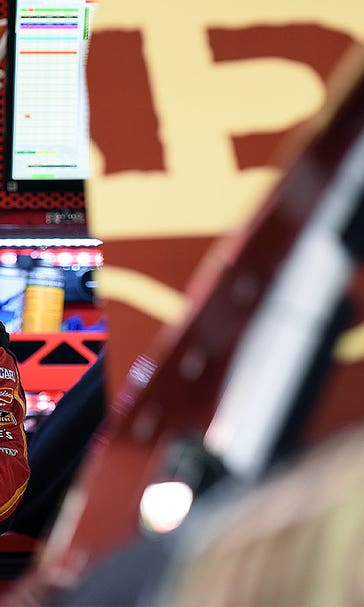 Kevin Harvick has quiet, solid top 10 after controversial week
November 2, 2015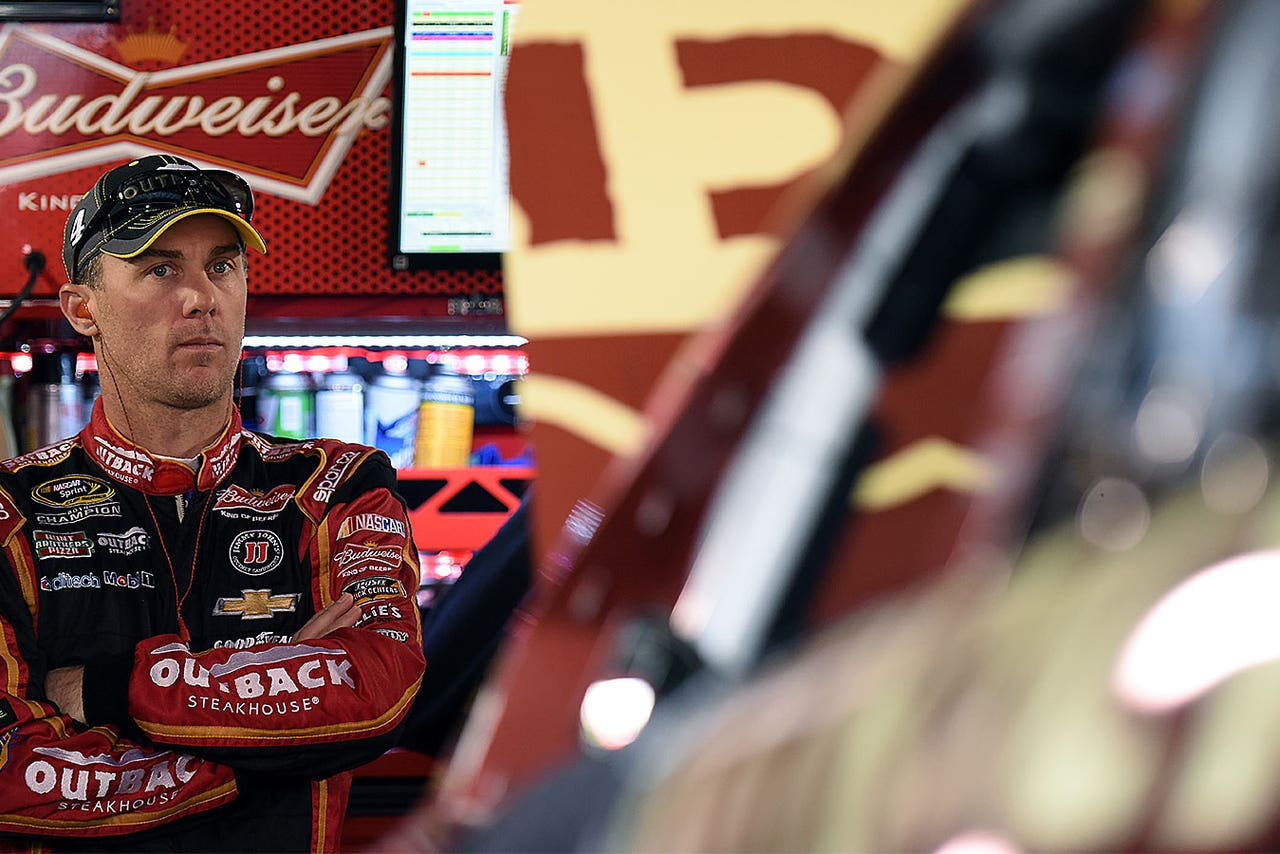 On the heels of a drama-filled week consumed with being on the receiving end of anger and criticism across the NASCAR world, Kevin Harvick finished a relatively quiet eighth on Sunday at Martinsville Speedway.
All things considered, it was a nice way for the reigning Sprint Cup Series champion to begin the three-race Eliminator Round and put Talladega behind him.
Harvick certainly welcomed not being at the center of the controversy at Martinsville after being widely chastised, but not penalized, for appearing to deliberately cause a wreck when his engine was failing at Talladega, where he narrowly escaped Chase elimination.
But despite Harvick having no part in Martinsville's most controversial moment -- an on-track altercation between Joey Logano and Matt Kenseth -- his day was not entirely incident-free.
The Stewart-Haas Racing driver had to battle back after incurring left-front fender damage on pit road and falling as low as 17th after an extra stop for repairs.
"We got run into there, coming out of the pits and I couldn't really tell how bad it was," Harvick said. "But Rodney (Childers, crew chief), I could tell the panic in his voice. And luckily, the caution came out because I saw the smoke coming out of the left-front tire. But, it was a good call to come back in. We were able to get a couple of good restarts there; and then with the front smashed in, and everything happening, it was just way too tight back there in traffic. But all in all, it was a good day with a lot of chaotic things going on, on the racetrack."
Mindful of the overall championship picture -- Harvick is now fourth among the eight Chase drivers, just 10 points out of the lead -- the driver of the No. 4 Chevrolet admittedly took a cautious approach in the final laps.
"We just needed to finish that one where we were running," he said. "Not having a chance to win, we just needed to capitalize on some other peoples' bad day."
Harvick, who is just two points out of second place in the Chase standings, leaves Martinsville in a much better position than he did last year -- when he went on to win the title.
Now, he's excited about the two upcoming races that will determine the three drivers who will join Martinsville winner Jeff Gordon as a finalist in the one-race, winner-take-all Championship Race at Homestead-Miami Speedway.
"We didn't score many points here last year," Harvick said of Martinsville. "We were in a big hole leaving Martinsville. It's very easy to get in a hole leaving here. I feel like Texas has been a very good racetrack for us as we've gone through the past couple of years at Stewart-Haas; and we all know how Phoenix has gone. So, we just need to have two more solid weeks and hopefully position ourselves well to have a chance to get to Homestead."
Although several title contenders -- most notably Joey Logano, Kurt Busch and Brad Keselowski -- had poor finishes at Martinsville, Harvick believes all are capable of bouncing back and have a shot at making it to Homestead.
"I think our team does good in those situations and there's some other teams that obviously have that capability of raising that intensity level and really going out and winning races," he said. "So I don't think there's anybody you can count out at this particular point with the cars that are left in this Chase."
---
---