F1: Kubica's need for speed in-built
BY foxsports • February 8, 2011
How does one go from racing Formula One cars one minute to quietly sitting at home knitting woolen socks the next? Quick answer: You don't.
That is why it makes total sense that Robert Kubica races in rallies on his off-days as an F1 driver. However foolhardy his hobby looks now, with Kubica in hospital, his right arm mangled after his terrifying weekend crash, his need for speed is an inseparable part of the man.
Risky? Of course. But, if you're Kubica, as necessary as eating or breathing. Those who worked with and paid the star Polish driver understood that and were prepared to live with the consequences.
Fans critical of Kubica for endangering his F1 career and the season of his Lotus Renault team by rallying need to ask themselves what they want from their heroes. Gut-felt passion or clock-punchers who drive but aren't married to it? If the answer is the former, Kubica is your man.
His team says Kubica cannot go more than a day without racing - anything, just so long as it has four wheels. As a kid, Kubica was given a miniature car with a four-stroke petrol engine and honed his driving by slaloming between bottles laid out on the ground.
''Rallying is a very important thing for Robert,'' says Clarisse Hoffmann, spokeswoman for Kubica's team that now needs to quickly find another driver before the F1 season starts next month. ''He's just so passionate about racing. Driving an F1, a go kart or a rally car is a way of finding his personal balance. He knew the risks and he always insisted that his contract should let him drive other cars than F1.''
So there you go. Bottom line: Kubica's employers knew of his rallying but still hired him. They had no corporate policy barring him from extracurricular racing and Renault and Lotus ''understood this,'' Hoffmann says.
''We also knew that there was a potential danger. We accepted the situation. (The team) doesn't want its drivers to be the 'corporate robots' everyone seems to be complaining about,'' she told The Associated Press.
Others, however, struggle to understand how the team could allow its top driver to put himself in such danger. Triple world champion Jackie Stewart notes that he raced sports cars during his F1 career and that fellow driver Graham Hill did rallies, too. But in their day, in the 1960s and '70s, ''that was par for the course,'' he said in a telephone interview.
Later, as a team owner, Stewart says he developed qualms about his drivers' off-track activities. F1 teams pour fortunes into racing, hundreds of people depend on that for jobs, and ''you've got to look after that investment,'' Stewart says.
''It's quite a challenge to stop drivers doing the things I believe are unwise leading up to an F1 season. Skiing is the one you would immediately think of,'' he says. He added that, as a driver, the agreement with his boss was that he wouldn't ski or drive motorbikes.
BMW Motorsport director Mario Theissen says that when Kubica drove for his F1 team, rallying wasn't allowed.
''I knew about Robert's passion for karting and, even more so, rallying. Knowing how important it is for him, I have always followed it with sympathy. And, of course, driving any sort of race car at the limit hones your skills as a racing driver,'' he said in a statement to the AP.
However, Theissen added: ''The driver is key to success in F1, only he can turn the tremendous effort of several hundred equally determined people into results. And what's the point in pushing hard for the highest safety standards in F1 if a driver is then seriously hurt in other racing activities?''
It is true that F1 cars have become so safe that it's become easy to forget the risks that drivers take. Kubica was, in his own words, very lucky to survive a spectacular crash at the 2007 Canadian Grand Prix. Before starting F1, he also fractured his right arm in another crash.
If F1 drivers were able to drive during their offseason from November to March, then perhaps Kubica wouldn't have felt such a need to look elsewhere for adrenaline kicks. Preventing teams from pouring money down the drain by banning them from testing cars over the winter makes financial sense but leaves drivers at somewhat of a loose end.
The racy and compact Skoda Fabia S2000 rally car Kubica was driving would have given him racing sensations completely different from Lotus Renault's new F1 car that he tried out for the first time last week. It required different skills, too.
Plus, as his boss Eric Boullier told the French sports newspaper L'Equipe: ''He could also have been run over by a bus going to get his bread.''
In other words, accidents happen.
We must wait for Kubica's explanation of his crash, because he's too busy healing. The surgeon who helped to rebuild his right forearm, Igor Rossello, says ''each bone was broken in two points, the tendons were broken in two points.''
Let's hope Kubica gets well soon because, for better or worse, he clearly needs to race.
---
John Leicester is an international sports columnist for The Associated Press. Write to him at jleicester(at)ap.org
---
---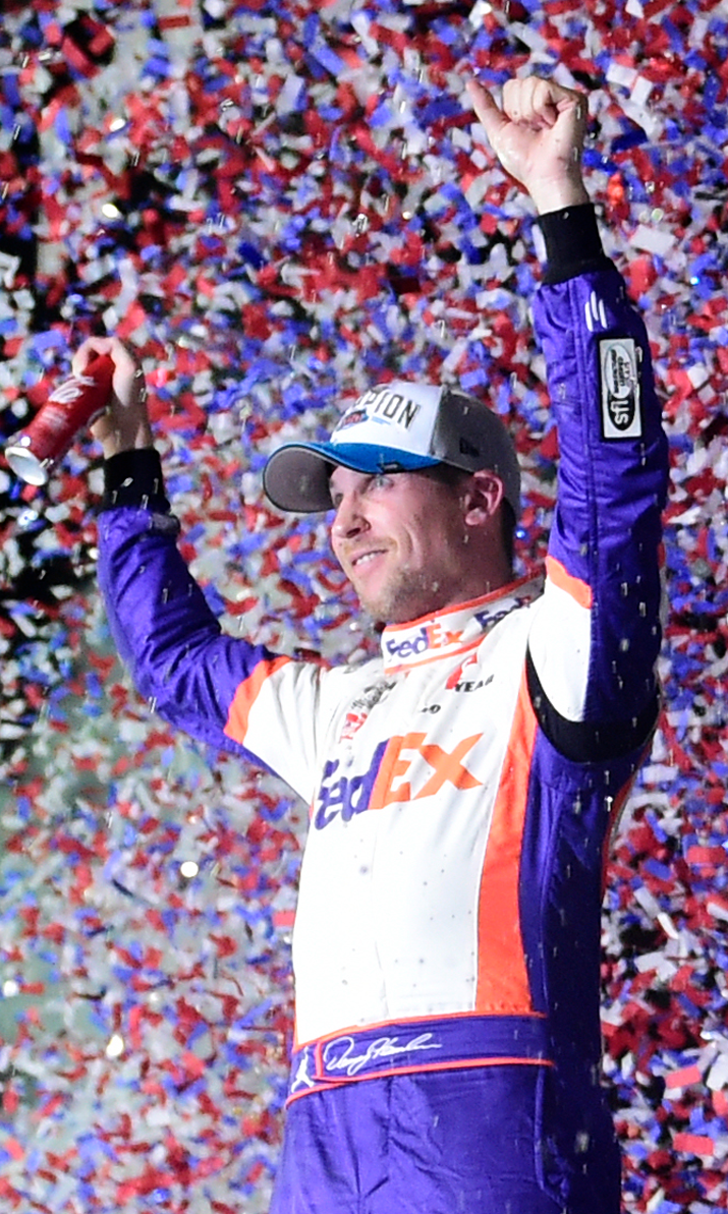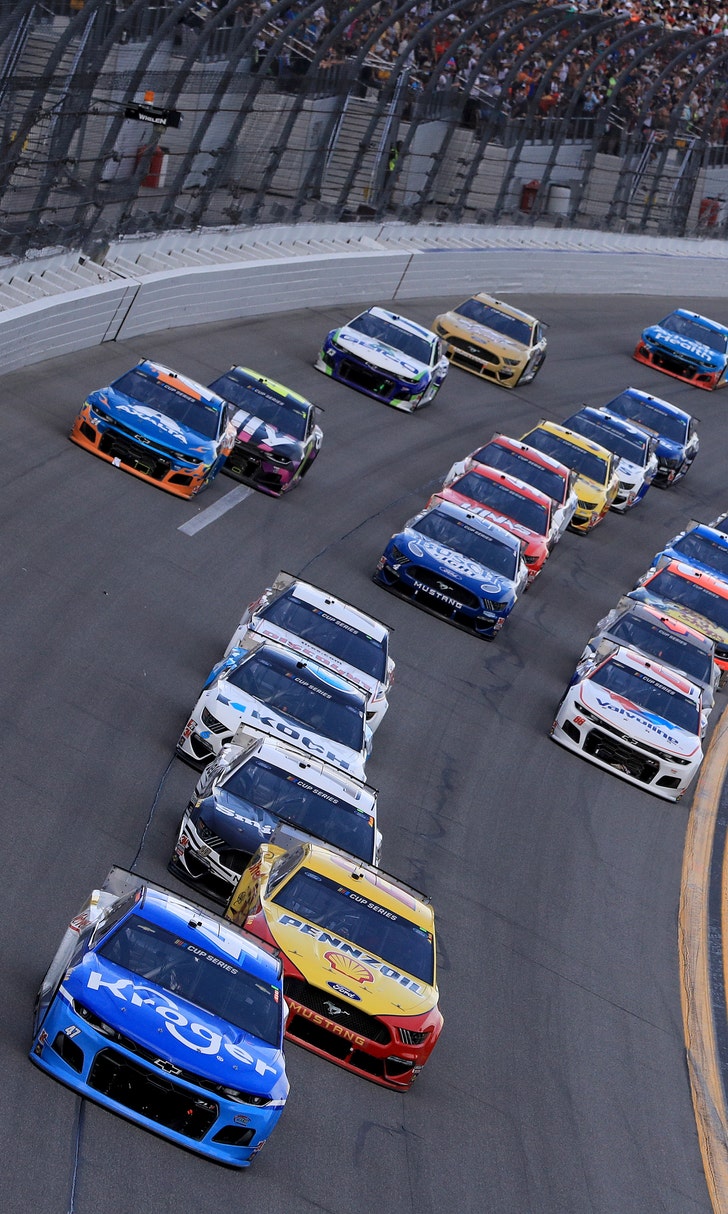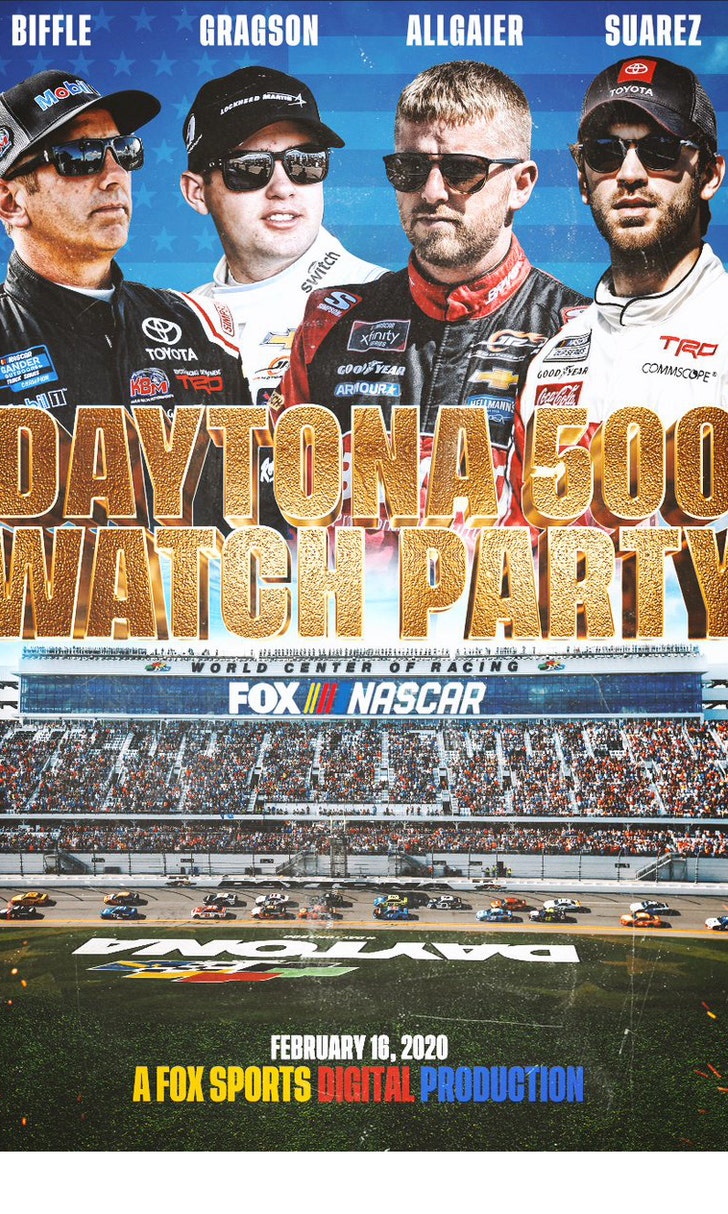 The Daytona 500 Watch Party!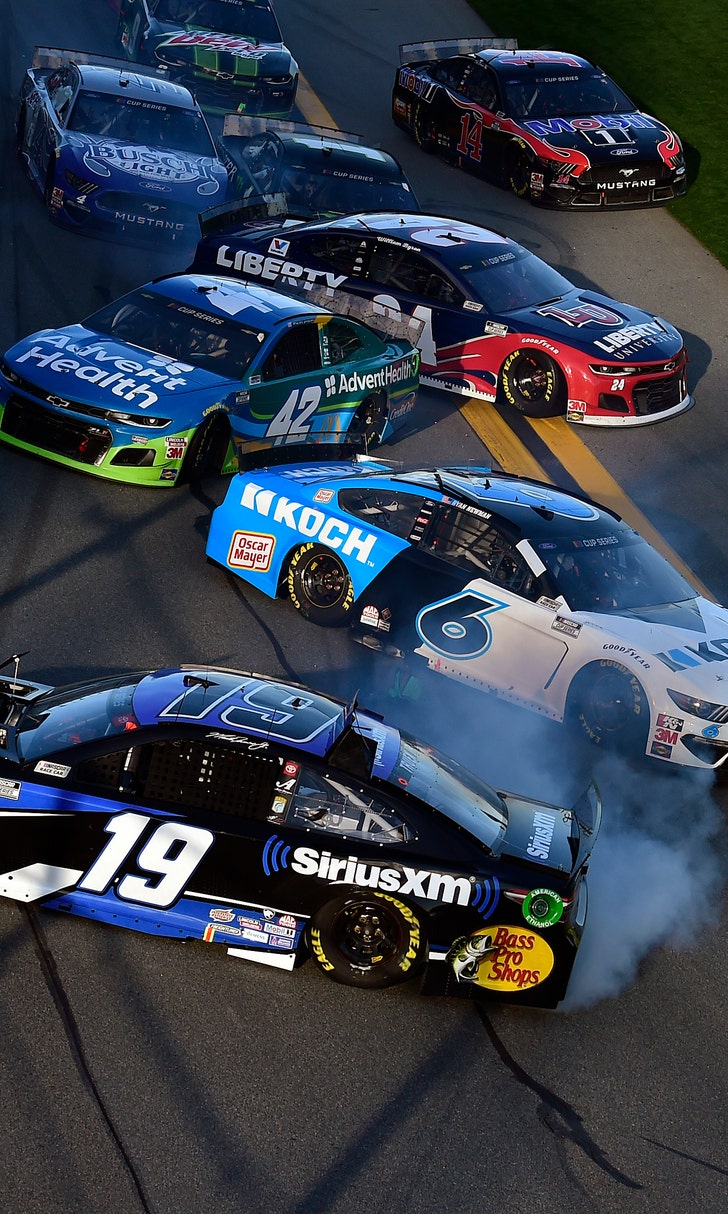 The Numbers Game At Daytona