Major League Baseball
Major League Baseball
Who's the ace? Red Sox starters want to prove they have many
Published
Feb. 27, 2015 1:35 p.m. ET

FORT MYERS, Fla. (AP) Who's the ace?
It's a question the Boston Red Sox have been asked to address since Jon Lester was traded last summer and then signed a $155 million, six-year contract with the Chicago Cubs rather than return to Fenway Park.
''There's only so many times you can ask somebody, `How are you going to do this without an ace of the staff?''' right-hander Clay Buchholz said. ''I think everybody is getting similar answers, `We've all been really good at certain points of our career. Being healthy is the key. If all five of us stay healthy, we're not going to be easy to get past.'''
General manager Ben Cherington acquired right-hander Rick Porcello from Detroit and left-hander Wade Miley from Arizona during the offseason. He also signed former Boston right-hander Justin Masterson, coming off an injury-filled season, to a one-year deal. The trio joins Buchholz and Joe Kelly in the new-look rotation.
All five were middle-of-the-rotation guys.
''We're not concerned about declaring someone an opening-day starter or whatever right now,'' Cherington said. ''We know that by the time we get to April that we'll have five guys in the rotation. We think we'll have enough options where that guy will give us a chance to win a game.''
Manager John Farrell believes it's a solid group.
''I'm not overly concerned some might think we don't have a No. 1,'' he said. ''I think we have five No. 1s.''
Porcello, who turned 26 in December, was a career-best 15-13 with a 3.43 ERA last year.
''I think you have to have five aces,'' Porcello said. ''Each one of us has to have pride in their job.''
The 30-year-old Buchholz was 12-1 with a 1.74 ERA two years ago but made just 16 starts last season due to soreness in his neck and right shoulder.
''I think we're going to fly under the radar for the most part, which I think is a good thing,'' he said. ''At some point they're going to say, `They've got their stuff in order and they've got a pretty good staff.''`
The 28-year old Miley went 16-11 in 2012. The next two years he was a combined 18-22.
''I just think it's a little overrated - the whole no ace,'' he said. ''What they did is got five quality guys and got some depth. Whoever is throwing that night needs to be the ace and give the team a chance to win. That's an ace in my mind.''
Kelly, who turns 27 in June, was acquired in a deal that sent John Lackey to St. Louis last summer. He was 6-4 after going 10-5 the previous season.
''I think just wanting to play well and pitch well should motivate us rather than people saying what we don't have,'' Kelly said.
Masterson, 29, came up with the Red Sox and was traded to Cleveland in 2009. He went 14-10 for the Indians in 2013, and Farrell thinks he could be the key.
''A 200-inning starter that was as dominant as any right-hander as recently as two years ago,'' he said. ''In my opinion, the player that can make the biggest impact is him.''
NOTES: Farrell said he has a plan for the starters but wasn't ready to give a hint for opening day. ... The club had a shortened workout Friday because of a charity golf tournament. ... On Saturday, the team takes part in Major League Baseball's mandatory seminar on domestic abuse.
---
---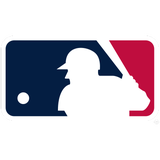 Get more from Major League Baseball
Follow your favorites to get information about games, news and more
---