Major League Baseball
Major League Baseball
Steinbrenner legacy more than feuds and bluster
Published
Jul. 13, 2010 7:31 p.m. ET

Owning the New York Yankees, George Steinbrenner liked to say, was a lot like owning the Mona Lisa.
Not that he always treated his team like a piece of fine art. Some of the things ''The Boss'' did would have wiped the smile right off the famous model's face.
This was a man who belittled players, infuriated fellow owners and drove managers to the depths of despair. Twice he received lengthy bans from baseball, and many in the game would have been happy had it been for good.
Steinbrenner threw money at weak-armed pitchers and changed managers almost as often as he changed ties. He gave ''Mr. October'' a stage to shine and mocked ''Mr. May'' when he didn't.
Newsweek featured him on its Aug. 6, 1990, cover when he was suspended from baseball for more than two years as ''The Most Hated Man in Baseball.'' Sports Illustrated put him on its March 1, 1993, cover in his return, dressed as Napoleon and posing on a white horse.
''The Boss'' always seemed larger than life. That might be even more true now that he's dead.
His death, fittingly enough, came on the day of the All-Star game, with the usual complement of Yankees in the American League lineup. It wasn't long before friends and former foes began swapping tales of all things George.
Most, of course, were about the legendary feuds and the clubhouse rants. The times he fired Billy Martin and the times he kept hiring him back.
The phantom punch he claimed he threw at a couple of boisterous Dodger fans at the 1981 World Series.
Even the day at Yankee Stadium when fans erupted in a standing ovation when his suspension from baseball was announced in 1990.
His character became a regular on the most popular comedy show in the country. On ''Seinfeld,'' the actor portraying Steinbrenner once threatened to move the Yankees to New Jersey just to make people mad.
There's so much material his obit could be turned into a book. The book could become a movie.
Lost in it all, though, is this: For all his bluster and all his blunders, Steinbrenner was always a man ahead of his time.
He rescued the pinstripes and restored a once proud franchise to greatness. Not afraid to spend money to make money, he changed forever how baseball did business.
In the process, he probably helped save the game itself.
''His impact on the game cannot be denied,'' Chicago White Sox owner Jerry Reinsdorf said.
For that alone, today's players should worship at the shrine of Steinbrenner. He was the first to open up the checkbook as free agency exploded, and with each succeeding player the contracts seemed to get bigger and bigger.
The average salary in the major leagues was just $36,566 when Steinbrenner parlayed a $186,000 investment into control of the Yankees in 1973. Ten years later it had risen to $289,194 and a decade after that, players were averaging more than $1 million a season.
His fellow owners thought he was mad. They couldn't imagine risking their investments on high-priced employees and grumbled that Steinbrenner was ruining the good thing they all enjoyed.
Anger soon turned to envy, though, as the Yankees kept winning and Steinbrenner kept restocking the franchise. Baltimore owner Edward Bennett Williams said in 1982 that the Yankees had so many good players they were stockpiling hitters ''like nuclear weapons.''
For Steinbrenner, though, it was just good business. The millions he invested in Reggie Jackson early on helped win the Yankees championships and created a legend in ''Mr. October.'' Fans returned to the ballpark they had deserted in leaner years, and the team he and his partners bought for an $8.7 million net price would become a franchise valued by Forbes at $1.6 billion today.
Signing with the Yankees carried risk as well as reward because ''The Boss'' expected his workers to earn their money. Dave Winfield was such a disappointment that Steinbrenner called him ''Mr. May,'' during the 1985 season and the owner wasn't afraid to let everyone know when his expectations were not being met.
Public humiliation was usually the weapon of choice, and Steinbrenner wielded it sharply. Pitcher Doyle Alexander found that out after signing a four-year, $2.2 million contract in 1982, then getting hit hard almost every time he took the mound.
After an August loss to the Tigers in which Alexander was shellacked, Steinbrenner issued this statement:
''After what happened tonight I'm having Doyle Alexander flown back to New York to undergo a physical. I'm afraid some of our players might get hurt playing behind him.''
Funny stuff, but reliever Goose Gossage, another Steinbrenner nemesis, got in the last laugh.
''Doyle is getting a physical, but George needs a mental,'' Gossage said.
Still, the players kept coming. They had no real choice. Steinbrenner was usually first with the checkbook, and his checks always had more zeroes in them than those written by other owners.
The tradition continued even as Steinbrenner grew old and his sons took control of the team. Eight Yankees were on the All-Star team, the team barely lost out last week on a deal to land another starter in Cliff Lee, and the payroll dwarfs everything else in baseball at north of $200 million.
The team's new home is a towering $1.5 billion monument to Steinbrenner, the Yankee brand is stronger than ever and any hard feelings Steinbrenner had with anyone from Reggie Jackson to Yogi Berra have long since been resolved.
Most important to the man driven by an insatiable will to win at all costs, though, had to be this:
On the day he died, his beloved Yankees were in first place.
----
Tim Dahlberg is a national sports columnist for The Associated Press. Write to him at tdahlberg(at)ap.org
---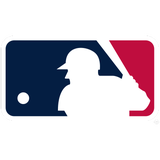 Get more from Major League Baseball
Follow your favorites to get information about games, news and more
---