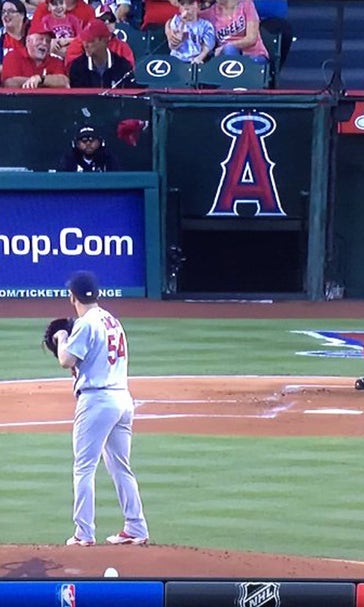 St. Louis fans got trolled by a cruel Rams ad during the Cardinals game
May 12, 2016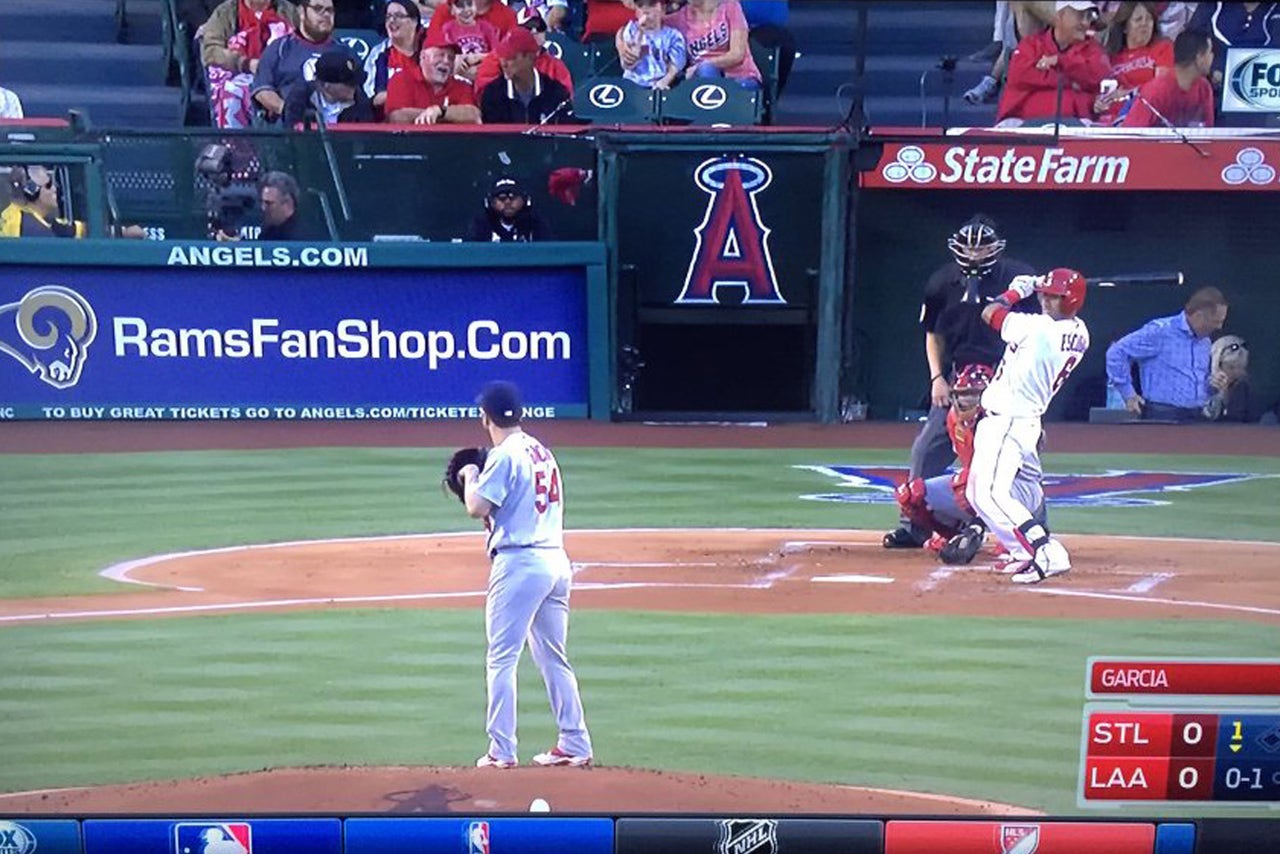 St. Louis fans are still coming to terms with the loss of their NFL team after the Rams were relocated to Los Angeles earlier this year. A cruel twist of advertisement fate Wednesday night did not help heal the raw wound for many St. Louis fans.
The Cardinals were in L.A. on Wednesday to face the Angels, and an on-screen advertisement in the bottom of the first provided an unfortunate reminder of St. Louis's NFL loss.
One of St. Louis's most famous sports fans of late, Twitter sensation Tony X, was watching the Blues game Wednesday night, but he did not seem happy when he found out about the ad on Twitter. Tony X recently fell in love with the Blues, saying that the hockey team saved him after the Rams left him.
Plenty of other St. Louis fans on Twitter also were not happy with the reminder that their NFL team left them.
Somewhere Kroenke is giggling. There's an L.A. Rams ad right behind home plate in Anaheim. I could do without that. #stlcards

— Ethan May (@ethanmay4) May 12, 2016
Kind of a twist of the knife for St. Louis fans having that Rams Fan Shop ad behind home plate. #stlcards

— Matt (@matters78) May 12, 2016
Watching the #StlCards game and the banner ad behind the plate is for the Rams. Expert trolling by the marketing department for this game.

— Loidolt (@loidz45) May 12, 2016
Bummer seeing Rams ads behind batters at Angels Stadium for Cards game. #donewithnfl

— Mark Michalski (@michalrm) May 12, 2016
Luckily St. Louis fans had a few things to celebrate Wednesday night, as the Blues won the decisive Game 7 of their second-round series against the Dallas Stars in decisive 6-1 fashion. The Cardinals also topped the Angels, 5-2. Those wins should help heal the pain of the Rams' ad.
---
---