Major League Baseball
Major League Baseball
Rangers 8, Astros 3
Published
Jun. 17, 2012 5:10 a.m. ET

Justin Grimm kept telling himself to go out and just make pitches in his major league debut for the Texas Rangers.
Even though he had never pitched above the Double-A level, the right-hander kept the mindset that it was just a game with a better defense and offense on his side. Particularly with those Rangers bats.
Nelson Cruz hit a towering three-run homer the pitch after Adrian Beltre's two-run single and the Rangers went on to an 8-3 victory over the Houston Astros on Saturday night.
''I'm more than certain he was dealing with a lot of butterflies that first inning, but he settled down,'' manager Ron Washington said. ''He didn't lose his poise, executed his pitches. That's really the gist of what he did.''
After giving up a two-out solo homer to Jed Lowrie in the first, Grimm struck out five consecutive batters.
Though the 23-year-old Grimm had joined the Rangers two days earlier, his contract was purchased from Double-A Frisco before the game. It didn't take long for him to settle in on the mound.
''Probably after that first inning. That was the hardest inning I've thrown in my whole career,'' Grimm said. ''The first couple of pitches, I couldn't tell you where they were going in the zone. ... I just told myself to go out there and make the same pitches.''
Rookie Lucas Harrell (6-5) held Texas scoreless until those consecutive one-out pitches in the sixth, right after a botched rundown loaded the bases instead of getting out the lead runner.
Grimm allowed six hits and three runs over six innings. The fifth-round draft pick from two years ago struck out seven without a walk.
''He threw well. He was aggressive and he was around the zone, especially for a kid making his debut,'' Astros first baseman Brett Wallace said. ''Usually they have some nerves. But he got out of jams.''
Still, when Grimm threw the last of his 88 pitches, he walked off the mound trailing 3-0.
Craig Gentry and Ian Kinsler had consecutive singles to start the bottom of the sixth. They advanced on a sacrifice bunt by Elvis Andrus before a big defensive miscue.
Harrell snagged Michael Young's comebacker and had Gentry caught up between third base and home. After the throw to Chris Johnson pursing the runner, the third baseman's toss to catcher Chris Snyder was dropped and allowed Gentry to safely scamper back to third.
''I thought Luke did a good job getting the ball back. Chris Johnson gave the ball up because the guy was more than halfway home,'' manager Brad Mills said. ''When you're having a tough time getting some runs, there's not much margin for error.''
Beltre followed by grounding a single through the left side of the infield to cut the deficit to 3-2. Cruz then hit his ninth homer, a 431-foot shot that landed deep in the Astros bullpen in left-center field.
''It was an awesome experience,'' Grimm said. ''I threw my hands in the air and screamed.''
Grimm was pitching in place of Alexi Ogando, who will be out four to six weeks after he strained his right groin running out a bunt single in San Francisco last Sunday. Ogando had thrown three perfect innings in his first start of the season while filling in for Derek Holland, who was already on the disabled list with shoulder fatigue.
With an off day Thursday, the Rangers haven't said what they will do when that spot in the rotation comes up again at the end of next week. They could skip the spot, have Grimm make another start or three-time All-Star Roy Oswalt - scheduled to make his fourth minor league start Sunday since signing with Texas last month - could be ready to join the Rangers by then.
''We haven't had a chance to make that decision yet,'' Washington said. ''(Grimm) did what he had to do, kept us in the ball game. ... Because he performed, he's in consideration.''
Harrell allowed five runs and seven hits over 5 1-3 innings. He had won his previous two starts, games the Astros won 9-8 and 11-9.
Texas clinched the Silver Boot Trophy for the sixth year in a row, having won four of five games this season before the series finale between the Lone Star State rivals Sunday afternoon. They will be division rivals next year when the Astros switch from the National League Central to the American League West.
Houston led 3-0 in the fifth after Brian Bogusevic had a leadoff double and scored on Justin Maxwell's double before Jordan Schafer's RBI single. Lowrie's 13 homers are the most among major league shortstops.
Before their outburst in the sixth, the second night in the row the Rangers had a five-run inning against Houston, only one runner had even reached second base against Harrell.
NOTES: LHP Dallas Keuchel will make his major league debut Sunday for the Astros. They will have to make a roster move before Sunday's game to add Keuchel, who starts in place of RHP Bud Norris (sprained left knee). ... The Astros said after the game that 1B Carlos Lee (strained left hamstring) will be reinstated from the DL on Sunday. Wallace will be sent down to Triple-A Oklahoma City. ... Young matched the Rangers' career record with his 66th sacrifice fly in the seventh.
---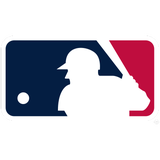 Get more from Major League Baseball
Follow your favorites to get information about games, news and more
---