Quintana to make home debut for Cubs vs. Cardinals (Jul 23, 2017)
BY AP • July 22, 2017
CHICAGO -- Jose Quintana was impressive in his first game as a Chicago Cub, striking out 12 in seven scoreless innings on July 16 at Baltimore.
Now he'll make his Wrigley Field debut with his new team.
Quintana, a left-hander and 2016 All-Star, will face the St. Louis Cardinals in the series finale on Sunday night.
It's Quintana's first home game with the Cubs since they acquired him from the Chicago White Sox for four minor leaguers on July 13.
Quintana is 2-0 with a 1.59 ERA in two career starts against St. Louis. Both outings were at Busch Stadium, and the most recent was in 2015.
"I'm excited to be here," said Quintana (5-8, 4.20 ERA), who added he's aware of the rivalry between the teams.
Quintana also is eager to hit. After spending his previous six seasons with the White Sox, Quintana has a new opportunity in the National League.
"I want a base hit," said Quintana, who is a 0-for-27 career hitter with one RBI.
Quintana admitted hearing trade rumors while he was with the White Sox affected him. He was 4-8 with a 4.49 ERA in 18 starts this season before the trade.
"My wife said, 'You can sleep now,'" Quintana said.
He went on to become the first Cubs pitcher to strike out at least 10 and allow no more than three hits in a team debut since Phil Douglas on Sept. 15, 1915, against Boston.
For the Cardinals, right-hander Michael Wacha (7-3, 3.71) will start. He is 4-4 with a 6.35 ERA in 11 career starts against the Cubs. In his last four starts, Wacha is 4-0 with a 1.01 ERA. That includes his first career shutout and nine-inning start on Tuesday, when he allowed three hits to the New York Mets.
"It was just a lot of fun," Wacha said after his last start. "First (shutout), it's very cool."
Wacha hasn't lost a decision since May 30 against the Los Angeles Dodgers.
The Cardinals routed the Cubs 11-4 in the series opener Friday before Chicago rallied in the eighth inning Saturday for a 3-2 victory when Kris Bryant returned from missing Friday's game due to a left pinkie finger, singlled in the tying run and scored the go-ahead run on Anthony Rizzo's double.
The Cardinals fell 3 1/2 games behind the Cubs after losing for the third time in four games.
Chicago manager Joe Maddon figures the division will remain tight the rest of the season.
"Pittsburgh is playing pretty well right now," Maddon said. "Pittsburgh has been re-energized -- they got (outfielder Starling) Marte back. ... The Cardinals, you saw (Friday), the fight they have in them. ... Wacha has been pitching great. They're right there. Nobody is going away. It's going to be an interesting battle the rest of the season.
"We're up to the task. We're in good shape, mentally and physically. I like the challenge, but I don't think anybody's going to run away with anything right now."
The Cubs own a 7-4 lead in the season series against the Cardinals, including a 4-1 mark at Wrigley.
---
---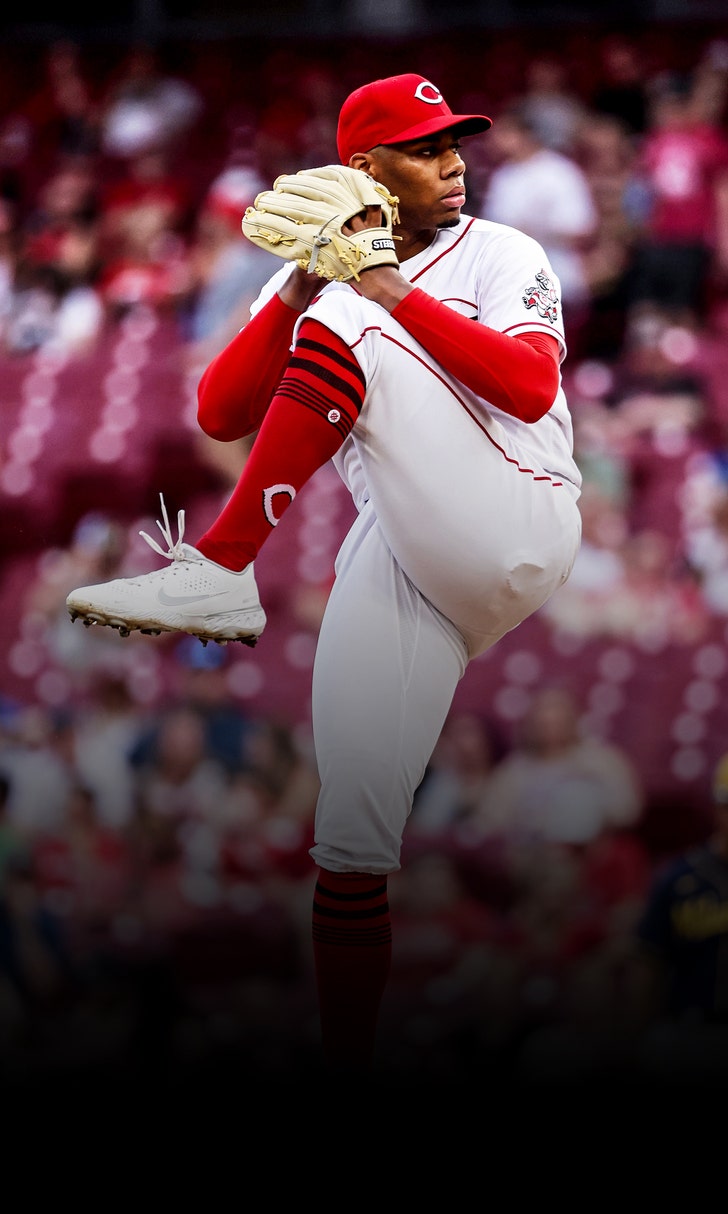 Pirates beat Greene, Reds despite being held hitless