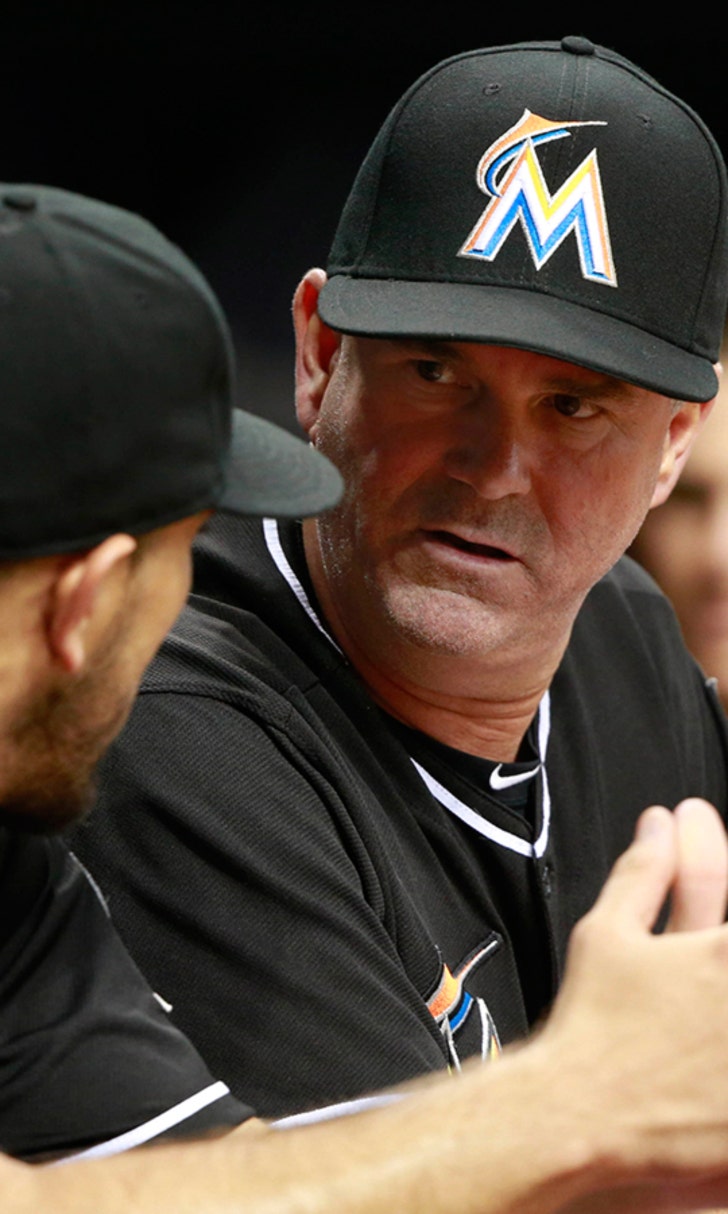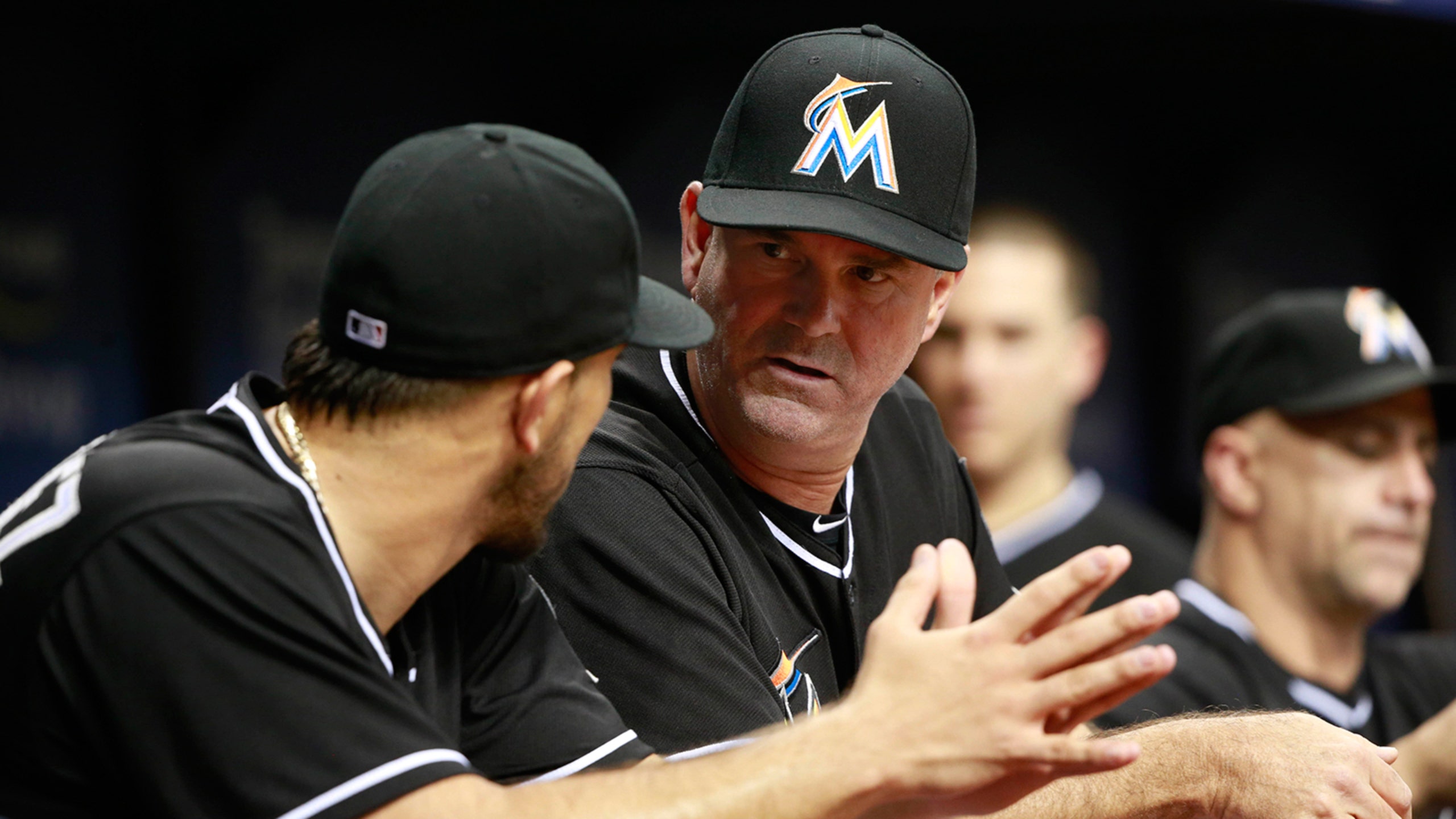 Marlins offseason preview: Lack of leadership at top must be addressed
BY Lindsey Foltin • October 11, 2015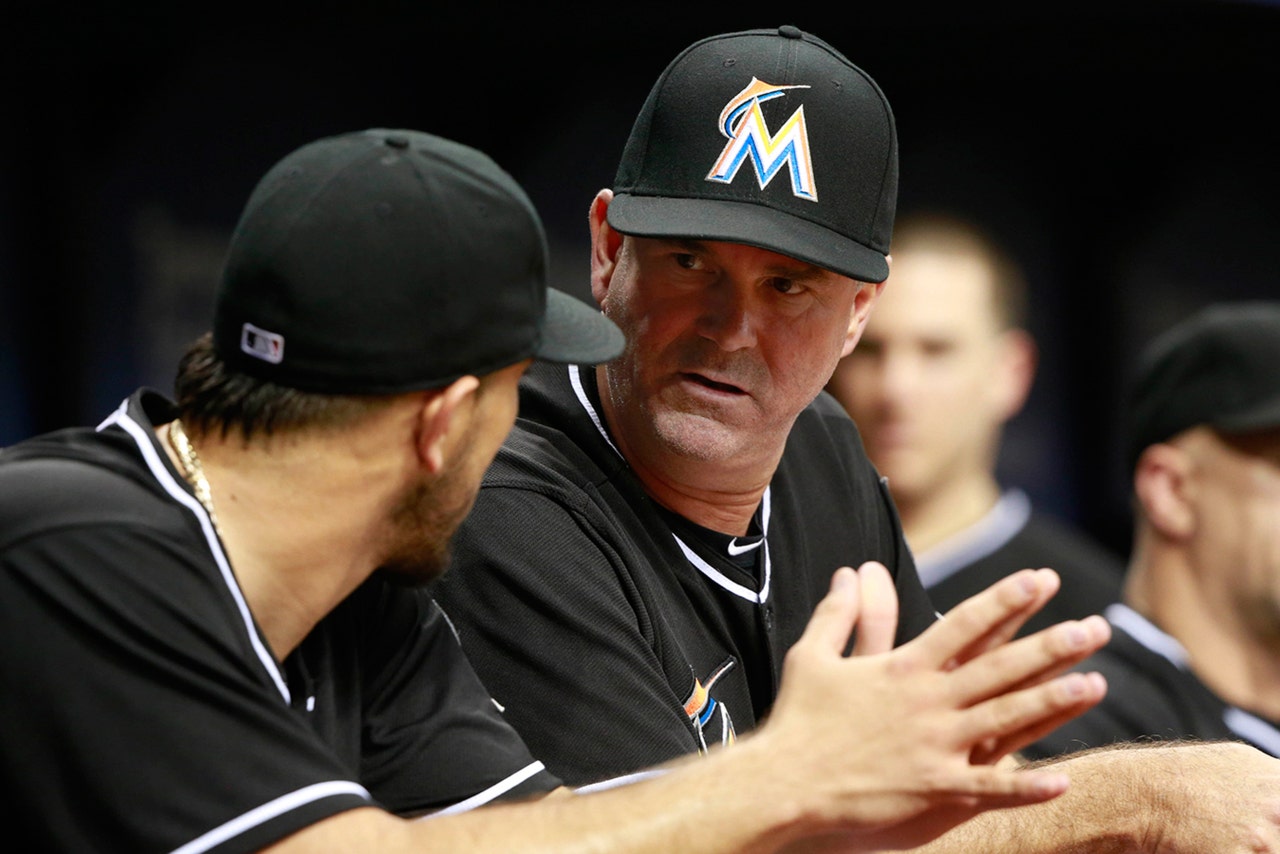 (We will preview one team's offseason each day leading up to the start of free agency. Today we take a look at the Miami Marlins.)
The Miami Marlins head into the offseason after a disappointing year where they finished third in the NL East with a record of 71-91. They have already started making some offseason moves, including the signing of veteran Ichiro Suzuki to a 1-year, $2-million contract. Suzuki's presence will go a long way in a clubhouse filled with talented young players, like up-and-coming superstar Giancarlo Stanton. There's no doubt the Marlins have the talent to compete, but uncertainty at the top of the organization has trickled down to the players. Three things Miami needs to address this offseason:
1. Fix the front office situation. When Mike Redmond was dismissed and GM Dan Jennings was took over as the "interim manager," things got awkward. At the Marlins' end of season press conference, team president David Samson confirmed that Jennings would not return to the dugout, but that he is signed to be the general manager. Jennings has not yet announced whether will return as the GM and multiple reports suggest that he's lost a lot of power within the Marlins' front office.
Since Jennings took on the role as manager, a number of other Marlins front office executives have grown close with owner Jeffrey Loria and have influenced team decisions. Does Loria blame Jennings for the team's shortcomings? Will he hold the 2015 season against him if he does decide to return? While Jennings obviously has the option to return as GM, it might prove to be too uncomfortable of a situation.
2. Hire a veteran manager. Allowing Jennings to manage the team last season was an epic failure and the front office needs to right the ship immediately. The best way to do this is to only consider experienced managers in their search. So far, the Marlins have reportedly interviewed Phil Nevin, the manager of the Diamondbacks' Triple-A affiliate, in addition to Manny Acta and Larry Bowa. Dusty Baker has also been connected to the opening, and several more experienced candidates will likely be considered.
While it's important for the Marlins to do their due diligence, it would probably be in their best interest to opt for guys like Acta and Baker over someone like Nevin, who has never managed a big league club.
3. Stock up on starting pitching. The Marlins have a great core of young players to compete in the near future. They're no longer rebuilding and they don't need to make any blockbuster trades to get the pieces they need to become contenders. Trading proven starters Dan Haren and Mat Latos left a big hole in the Marlins rotation. (Even though the Fish seemingly got the best of the Latos deal.)
With one of the best starters in baseball, Jose Fernandez, as their ace, the Marlins are off to a good start. But they'll need to acquire some arms either through trades or free agency if they want to be taken seriously in 2016.
---
---