Major League Baseball
Major League Baseball
Mariners 4, Yankees 3
Published
May. 28, 2011 7:40 a.m. ET

At six different points this season - less than two weeks ago even - the Seattle Mariners were a season-worst seven games below .500.
Thanks to four groundballs that never left the infield, some more brilliant pitching and a Gold Glove worthy catch by Franklin Gutierrez, the Mariners got back to even on Friday night with a 4-3 win over the New York Yankees.
Ichiro Suzuki and Brendan Ryan each hit run scoring grounders in the sixth inning and Gutierrez robbed Nick Swisher of a home run as Seattle rallied from a three-run deficit. The Mariners won for the ninth time in 11 games and moved back to .500 for the first time since April 4 by taking advantage of the Yankees' bullpen.
''Now, it's how many games over .500 we can be,'' Ryan said.
Seattle rookie Michael Pineda struggled in the first high-profile start of his young career, but he scuffled through five innings before turning over to a bullpen that continues to throw up zeros.
Gutierrez robbed Swisher in the fourth inning of what would have been his first homer since May 7. Gutierrez was shaded to left-center, but sprinted to the warning track and in full stride leaped at the fence, ending the inning.
Ryan stood stunned near second base with his glove on top of his head. Suzuki raced over to give Gutierrez a high-five as the crowd roared it's approval.
Even Swisher was stunned.
''Any ball to center field here it looks like somebody puts a parachute on it,'' Swisher said. ''When I hit it I was like 'at least a double' and then Michael Jordan came over there and robbed me.''
David Pauley (3-0) worked two scoreless innings in relief of Pineda to get the victory, Jamey Wright got through the eighth unscathed and Brandon League pitched the ninth for his 13th save in 16 chances. Pauley hasn't allowed a run in his last 13 innings of work.
''The way we've been playing lately we've been getting the breaks, we've been getting the big plays, the big hits. It's just rolling,'' Pauley said. ''We're playing well, we're playing together as a team and it's the little things that are making a big difference.''
Yankees starter A.J. Burnett labored through five innings, but gave up just two runs and seemed poised to break a five-game road losing streak. But relievers Boone Logan and Luis Ayala (1-1) struggled as Seattle scored twice in the sixth.
Adam Kennedy opened the sixth with a single off Logan, who specifically came in to face Kennedy. He was replaced by Ayala, who gave up a single to Miguel Olivo and walked Carlos Peguero on four pitches.
Ryan then hit a slow chopper to short that allowed Kennedy to score and beat out the possible double play. Suzuki did nearly the same with another slow roller to Derek Jeter, who threw out Suzuki at first but watched Olivo score the go ahead run. Ayala hit Luis Rodriguez with a pitch, but finally got out of the inning by striking out Smoak.
Seattle scored a pair in the fifth off Burnett thanks to Ryan's leadoff single and Suzuki's double. Luis Rodriguez grounded out off the foot of Burnett to score Ryan and Smoak followed with a high chopper off the plate to score Suzuki.
Pineda was done after five innings due to a pitch count that spiraled out of control early as he struggled to throw strikes. Not throwing many balls has been a strength of Pineda in his first two months, but he was at 50 pitches and already issued three walks through the first two innings. He retired eight straight at one point before a two-out walk to Curtis Granderson in the fifth that eventually led to two more Yankee runs, one scoring on a wild pitch, the other coming home on Alex Rodriguez's single to center.
Pineda gave up just three hits, but walked five and struck out five.
''They made him work and he never gave into it. We talk about him going through a series of firsts this year and that was another one tonight,'' Seattle manager Eric Wedge said. ''He was a little erratic early on but really started to get dialed in there his last couple innings.''
NOTES: NBA Hall of Famer Bill Russell threw out the first pitch as part of African-American heritage night. He spent a good deal of the pregame talking with Reggie Jackson. ... Seattle 3B Chone Figgins was given the night off. Wedge said it was a pre-planned decision and not entirely based on Figgins going 2 for 27 on Seattle's past road trip. ... New York began Friday night with the fewest road games (18) played in the majors this season.
---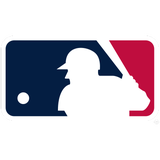 Get more from Major League Baseball
Follow your favorites to get information about games, news and more
---