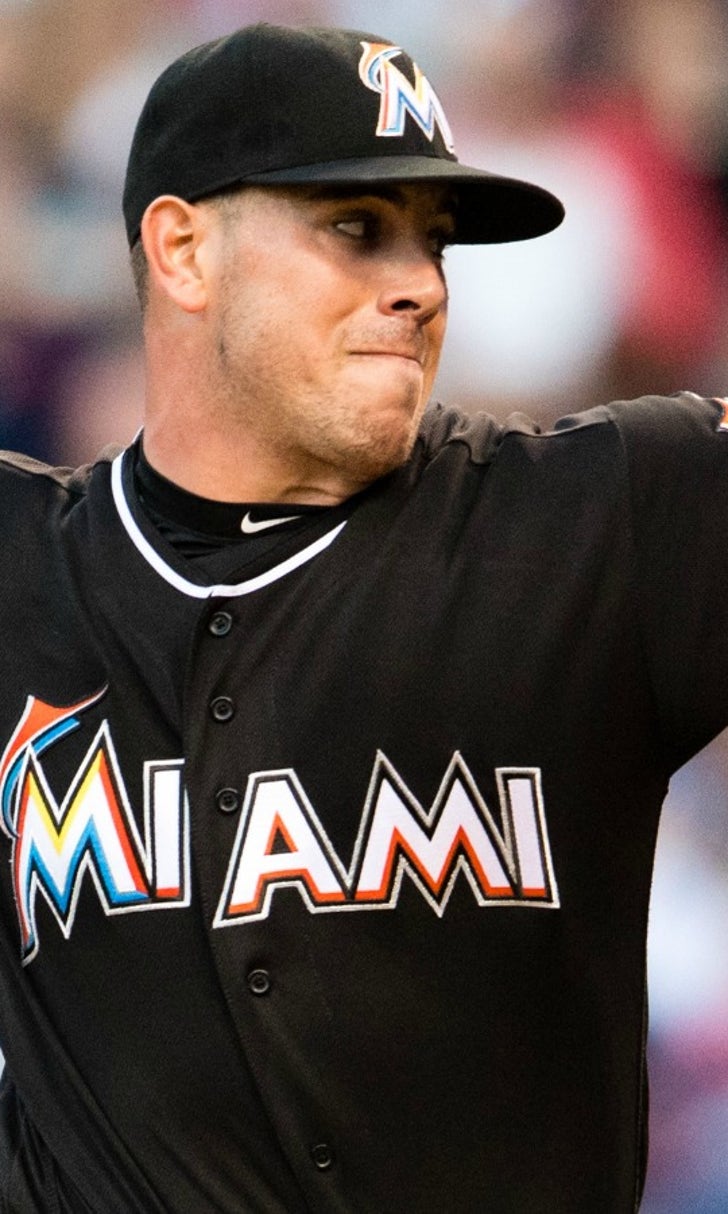 Jose Fernandez was legally drunk and used cocaine on night of deadly boat crash
BY Chris Bahr • November 15, 2016
The tragic death of Marlins ace Jose Fernandez took another heartbreaking turn on Saturday after toxicology reports showed he was legally drunk and had been using cocaine on the night of the boat crash that killed him and two of his friends.
According to the Miami-Dade County Medical Examiner's Office, Fernandez, 24, had a blood alcohol level of .147 – nearly twice the legal limit of .08 – the morning of Sept. 25. In addition, there was 0.126 mg/L of cocaine in his system.
Both of the other men with Fernandez -- 27-year-old Emilio Macias and 25-year-old Eduardo Rivero -- also had consumed alcohol but weren't legally drunk. However, Rivero also had cocaine in his system, according to the report.
The medical examiner's office released the toxicology reports on Saturday after the Miami Herald filed a lawsuit Friday seeking the release of documents related to the deadly crash.
It still is unknown who was driving the boat when it crashed off Miami Beach, but the boat belonged to Fernandez.
The attorney for the Fernandez family, Ralph Fernandez (no relation), told the Miami Herald that a criminal investigation is ongoing and said there is evidence that Jose Fernandez wasn't driving the boat. From the Herald:
The evidence: A witness who was on the phone with Fernandez "at the point of impact," the lawyer said. The witness told police and Fernandez's lawyer that the pitcher "was telling the person driving to go left, go left, bear away from the shore, and moments later, communications ceased," the attorney said.
The witness's account was backed up by text messages and phone records, according to Fernandez's lawyer. He believes Macias was behind the wheel of the SeaVee-brand boat dubbed the "Kaught Looking."
Fernandez's death hit the Marlins organization, the Miami community and the baseball world hard because he was such a charismatic presence. There were tributes to Fernandez not only in baseball but across the sports world, including the NBA and NFL.
---
---