Andrew Benintendi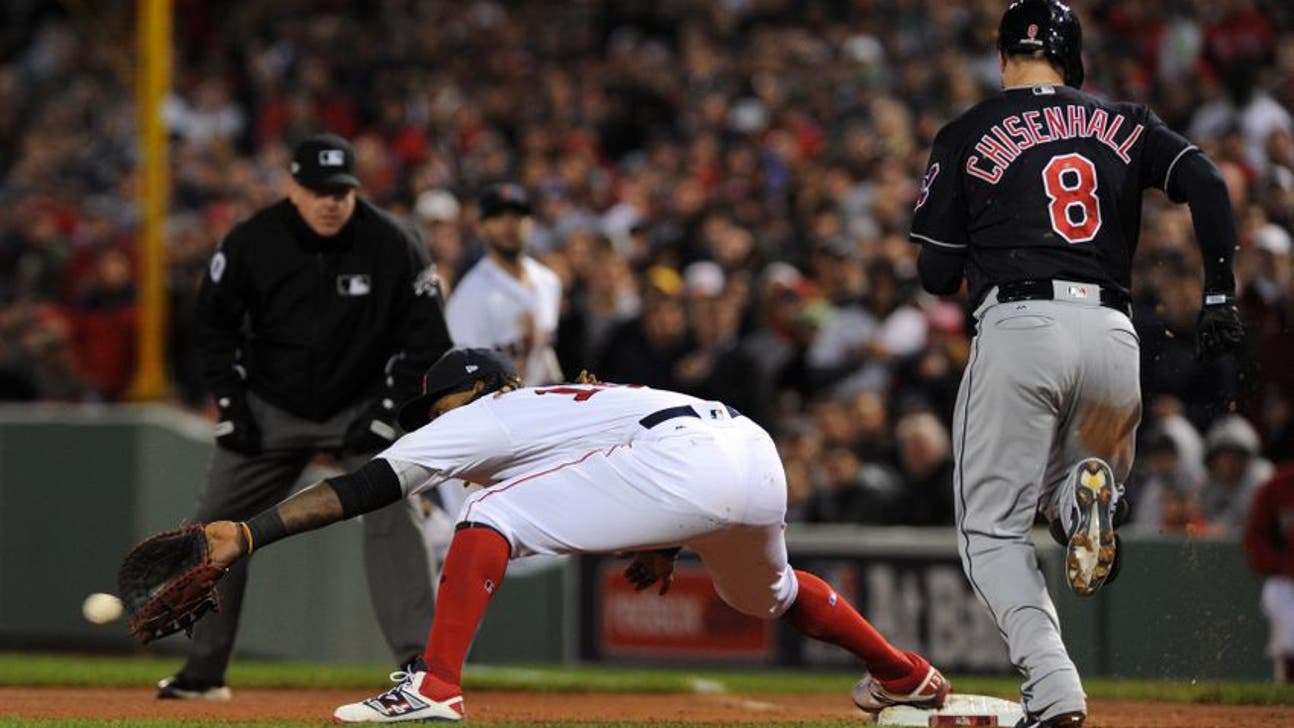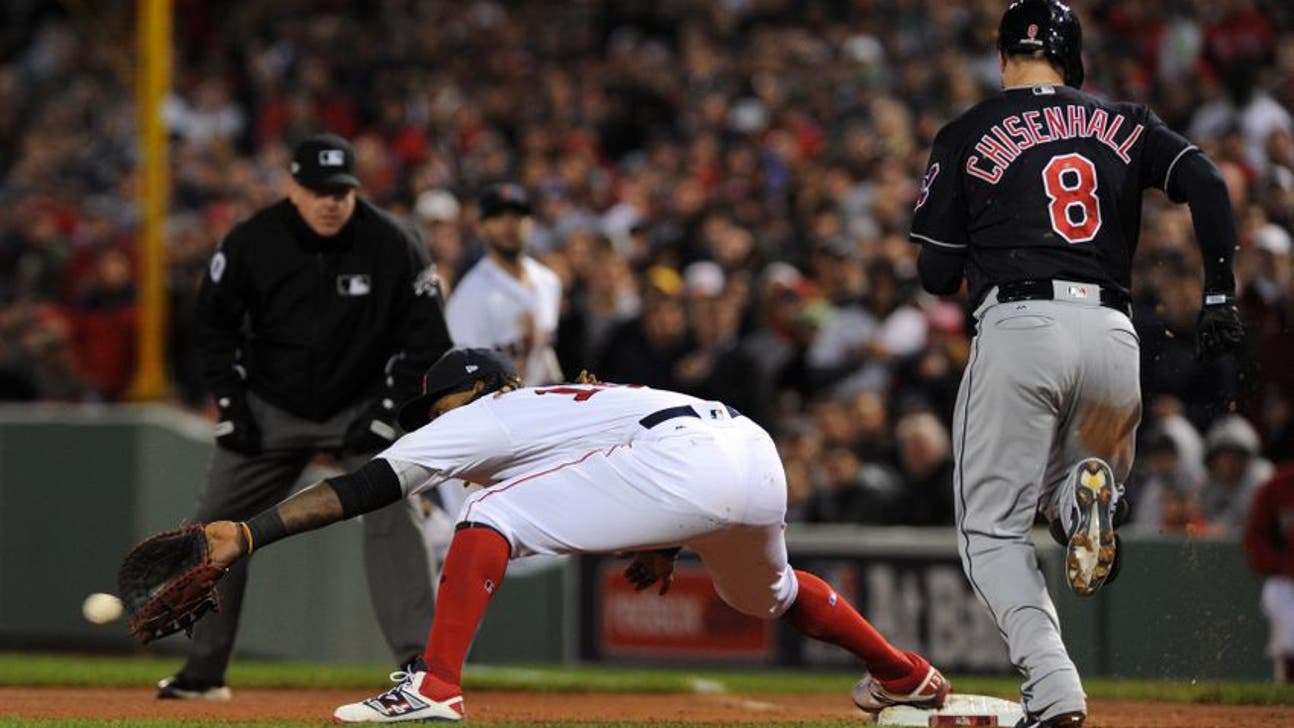 Andrew Benintendi
Boston Red Sox: Possible defensive holes in 2017
Updated
Mar. 4, 2020 9:11 p.m. ET

Fansided, Rick McNair/FanSided via BoSox Injection
The Boston Red Sox have a solid team and that includes defense. However, there are a few potential negative defensive issues that could surface in 2017.
There are two components to defense in baseball with the most significant being pitching. The thought is that we overlook pitching as being encompassed within the defense, but it is – the pitcher and the defensive players control the ball. That is unusual in sports.
The first part – pitching – is obviously a strength for the Boston Red Sox and it certainly got a significant upgrade with the addition of Chris Sale. Boston's overall staff was ranked fourth in the American League. The pitching fWAR was 18.7. Metrics and traditional statistics show a staff that is above average. Sale is the third ranked pitcher in the AL and his fWAR of 5.2 has just been added to the staff. Rest comfortably with the arms.
The other side of the defense is being able to catch and throw the ball. Simple enough. Boston had a respectable defense in 2016, but a few trends popped up that may explain some moves and raise some concerns for 2017. Collectively the Red Sox ranked fifth with a 22.2 UZR, fourth with a 4.3 UZR/150 and second in Defensive Runs Saved (DRS) with 48.
Digging for a negative the Red Sox were 12th in plays outside the zone or OOZ. The defense for the 2016 edition was from my lofty observation performed rather well. The Red Sox just didn't give many games away. What they may have lacked in flashy style points they made up with smart plays. The routine plays are what most plays are and Boston didn't play soccer with the ball.
The solid front was the outfield. The perimeter defense has the potential to be the best in my Red Sox memory. Andrew Benintendi, Mookie Betts, and Jackie Bradley could match up with Carl Yastrzemski, Fred Lynn and Dwight Evans. The current Red Sox all have the potential to mix and match in the outfield and all cover ground and can come in or go back on the ball.
Catcher is a solid defensive position in Boston with both Sandy Leon and Christian Vazquez. The Red Sox ranked third in the AL in catching and that should be matched in 2017. The wild card is Blake Swihart who can hit and is best described as average in the defense department.
Pitchers are often overlooked until a simple roller is tossed somewhere in the vicinity of right field. A basic little league play that somehow becomes a defensive version of quantum physics to an inept hurler. The Red Sox staff finished third in defense among their AL counterparts and that is certainly a positive.
The return to form by Dustin Pedroia is most noted defensively where Pedroia ranked first in the AL at second base. The assumption is Pedroia should remain consistent for the next few years, providing his playing style does not induce further injuries. Smart, heady and capable of providing defensive leadership in the infield.
One defensive hole appears and that is at first base. Hanley Ramirez made the shift from the outfield to first as seamless as possible. The collective numbers at first are rather average – sixth place in the league with a 2.5 UZR. DRS is a flat line at zero, but dig deeper and you can see why Mitch Moreland may see some significant playing time at first.
Travis Shaw was good – very good – in his 289 innings at first. A 3.5 UZR and four DRS. Shaw ranked first in the league defensively among players with 250+ innings and that brings us to Ramirez. HanRam will not have any Gold Gloves – despite his pronouncements – in his future. Ramirez went negative with a -3.5 UZR and -5 in DRS. Moreland? The newly acquired first sacker/DH went on the plus side with seven DRS and a 6.4 UZR. Moreland is simply a better defensive option than Ramirez, but neither will be full-time at first.
The next possible tender spot is third base where Pablo Sandoval has the inside track. In 2015 Panda was a defensive nightmare and a repeat could mean a Butch Hobson like sieve at third. Last season Shaw did a decent job at third for a team that finished sixth in the AL at third base defense.  Shaw's 1.1 UZR and 10 DRS were complimented by Aaron Hill's 0.9 UZR and -1 DRS. Neither are back.
Talk is that the Red Sox are exploring Trevor Plouffe as possible insurance at third. Plouffe checked in with a -7.7 UZR and -4 DRS. Other options such as Marco Hernandez, Josh Rutledge, and Brock Holt are lacking the defensive consistency that pitchers love. Third could be a significant issue if Sandoval fails.
Xander Bogaerts is a good defensive shortstop. XB is defensively – at least in my view – similar to Nomar Garciaparra, but a long way from Alex Gonzalez. The Red Sox ranked ninth at short and that was virtually all Bogaerts. He registered -10 DRS and -2.9 UZR in 2016, but that could – coupled with the situation at third – create a left side of the infield issue. The range factor may become an issue.
The Red Sox will be solid defensively, but tread with caution at short and third. Catching with Swihart will not be as defensively sound and nor will first when Ramirez is in the game. The left side could cause a few pitchers earned run avaerage to take on a few points. Baseball has a unique skill at finding the weakest link at the most inopportune time. That could be a problem in 2017.
Sources: Fangraphs
More from BoSox Injection
This article originally appeared on
---
---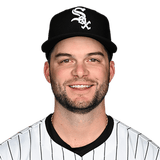 Get more from Andrew Benintendi
Follow your favorites to get information about games, news and more
---