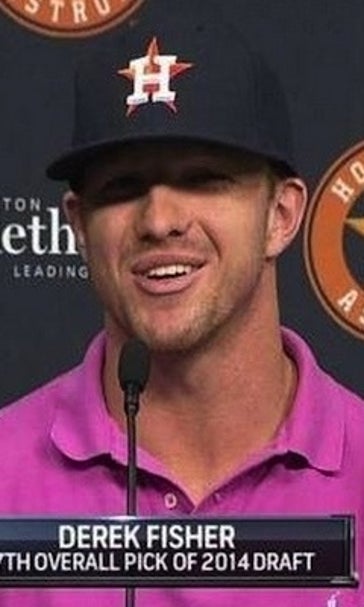 Astros prospect drives in 12 runs after promotion
May 31, 2015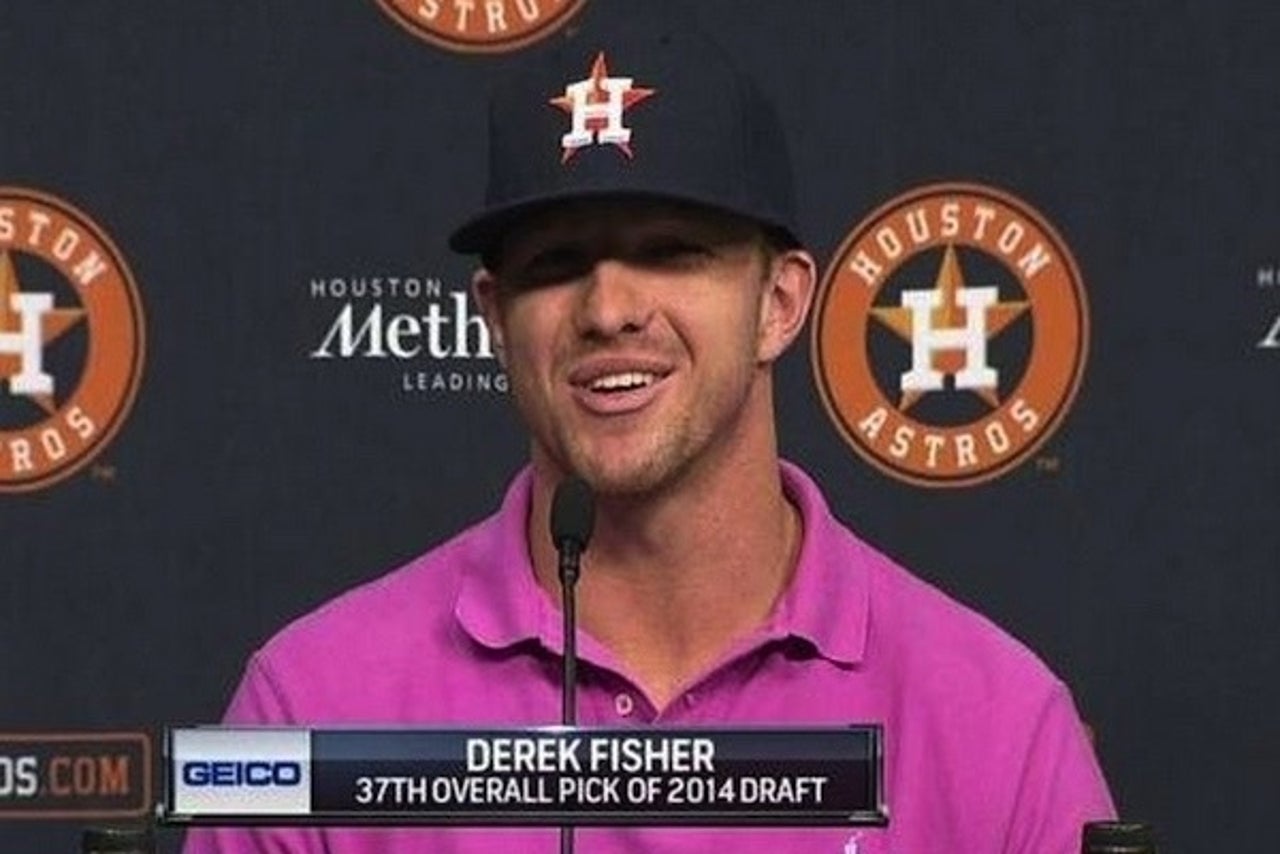 By Robert Judin
When opportunity comes knocking, the best of the best not only answer but do so with authority.
Playing High-A level baseball isn't exactly game seven of the World Series, but when the Houston Astros promoted outfielder Derek Fisher to their High-A level minor league team, he let them know it was the right move.
In his first game with the Lancaster JetHawks, Fisher, 21, broke a 61-year-old California League Record with 12 RBI in a 16-3 win against the High Desert Mavericks. Fisher went 4-for-6 with three home runs -- all before the end of the third inning. Two of those blasts were grand slams.
You can see videos of the hits here.
The first of Fisher's bases-clearing jacks came in the second inning. He sent the next grand salami to the opposite field. Even when he wasn't belting homers with the bases juiced, Fisher still found a way to clear the base paths with a three-run double.
MLB.com has Fisher ranked as the Astros' No. 11 overall prospect. Something tells me this kid will be moving up the ranks quicker than anyone expected.
More from Gamedayr:
---
---