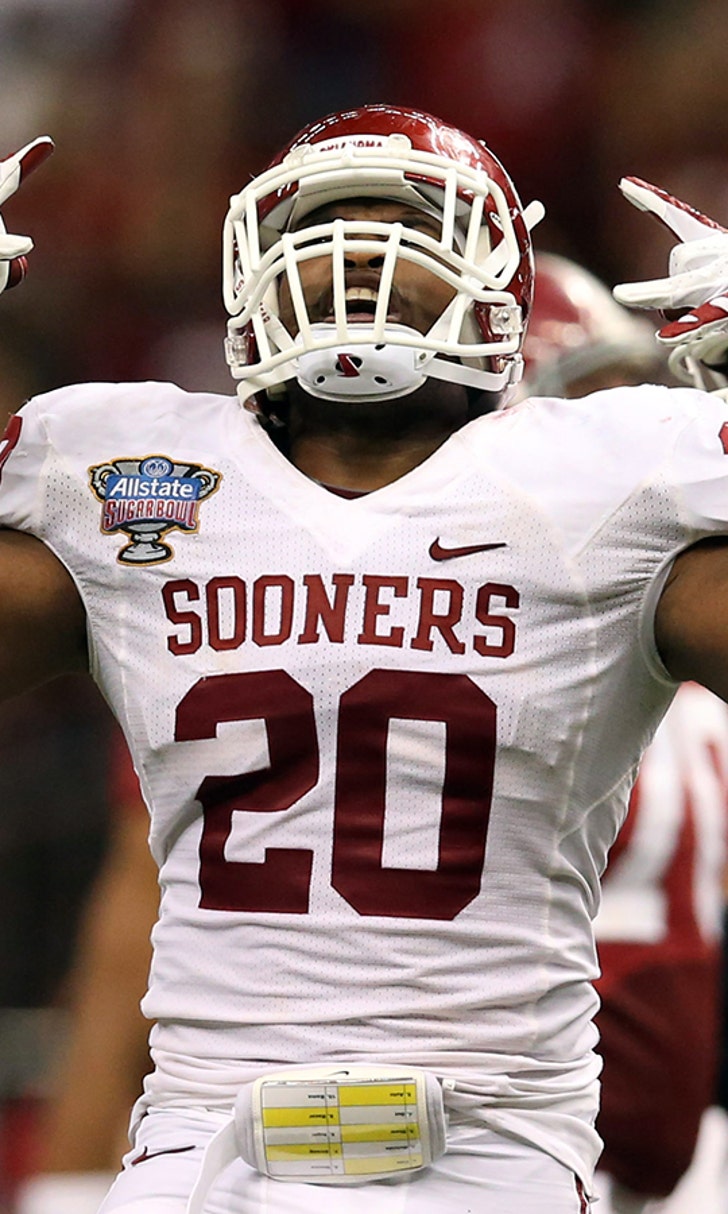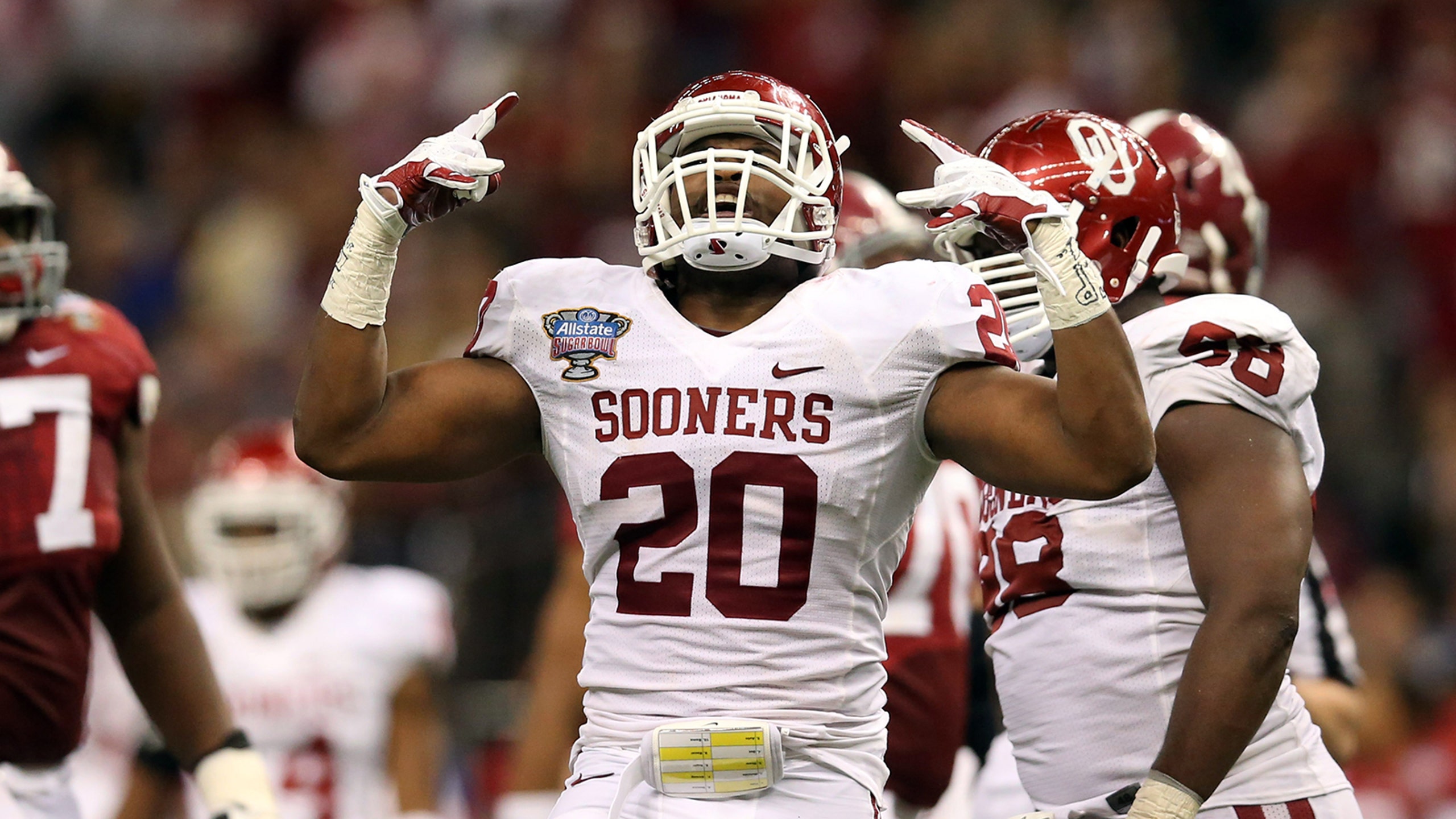 PR dilemma?: Sooners return two involved in violence against women
BY foxsports • June 14, 2015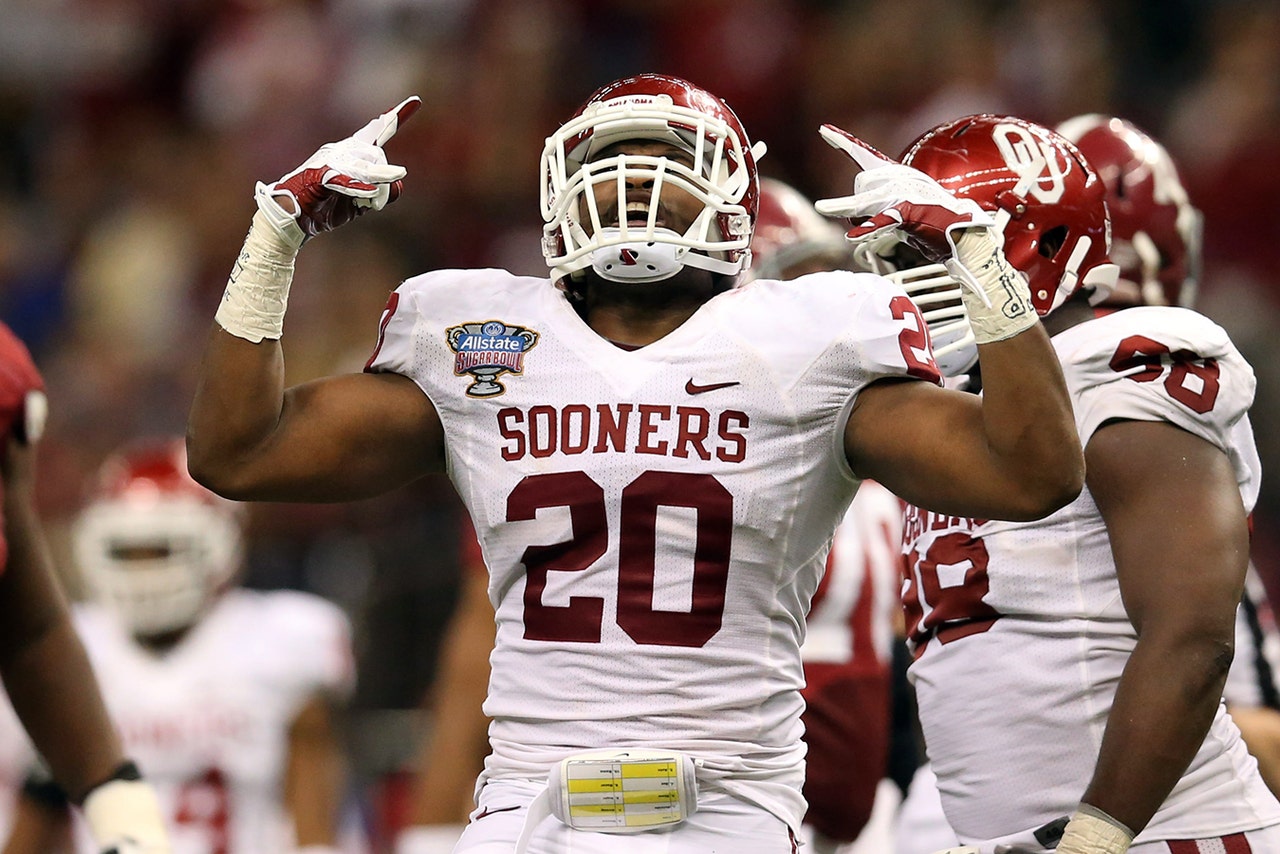 The Oklahoma football team was lauded for taking a strong stand in defiance of the racial fraternity video last spring. But on a different issue, Sooners coach Bob Stoops and the OU athletic administration are open to criticism.
Two players, linebacker Frank Shannon and running back Joe Mixon, have returned to the Sooners roster after each served one-year suspensions stemming from violence against women. As The Oklahoman reported, the players' reinstatement is a public relations dilemma that will cost the program some support, such as from Kelly Walker, a 30-year-old fan who grew up cheering on OU with her family.
"I can't, in good conscience, support a team that shows a complete disrespect for women," Walker told The Oklahoman. "It's disheartening as a female fan. You want the good guys to win. For me, that's no longer OU."
Domestic violence and violent crimes against women are no longer swept under the rug by society, not since the video of former NFL running back Ray Rice punching out his then-fiancé changed attitudes.
However, Stoops and OU do have supporters, too, on this difficult issue.
State Rep. Emily Virgin (D-Norman) told The Oklahoman that she is conflicted because of the nature of the crime, but she also believes the school properly handled the punishment of the players.
"This isn't something that's excusable," Virgin said. "But in my mind, I don't think OU made excuses for these young men. They punished them. They let the legal process play out, and I think ultimately they did the right thing."
Shannon was OU's leading tackler in 2013. He was accused of sexually assaulting a female student at his off-campus apartment in January 2014. He was never charged in criminal court, but received a one-year suspension after a university Title IX investigation, according to The Oklahoman.
Mixon was one of the top recruits in the nation out of California. Before he ever put on an OU uniform, he was involved in an altercation with a female OU student a restaurant near campus. It turned violent and ended with Mixon punching her and breaking several bones in her face.
OU suspended him for the entire season, but the school did not revoke his scholarship and he remained in school. The Oklahoman reports that Mixon "did exceptionally well academically and has kept his nose clean."
Here is how Stoops addressed both players returning to the team:
"Both have addressed the responsibilities that were set forth by the university and us. Both have had the expectations moving forward made very clear to them.
"There's a lot of young guys that can make young, horrible mistakes in a lot of different ways. Unfortunately, around the country, a lot of young people do that. But then they learn from them, grow from them, and there is other character there that people eventually see."
Shannon and Mixon are back on the team, and both could be key contributors. It will be up to OU fans to determine for themselves whether to cheer them on or not.
(h/t The Oklahoman)
Photo Credit: Crystal LoGiudice-USA TODAY Sports
---
---