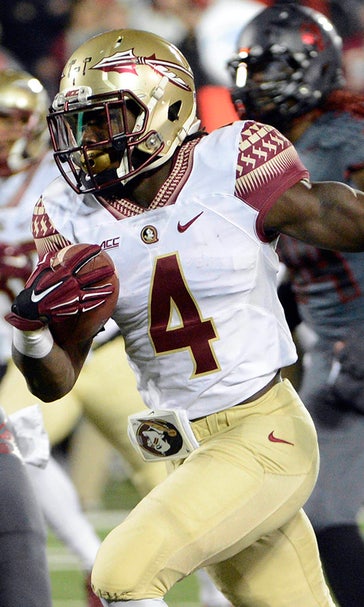 FSU RB Cook named one of the top offense threats in the ACC
May 28, 2015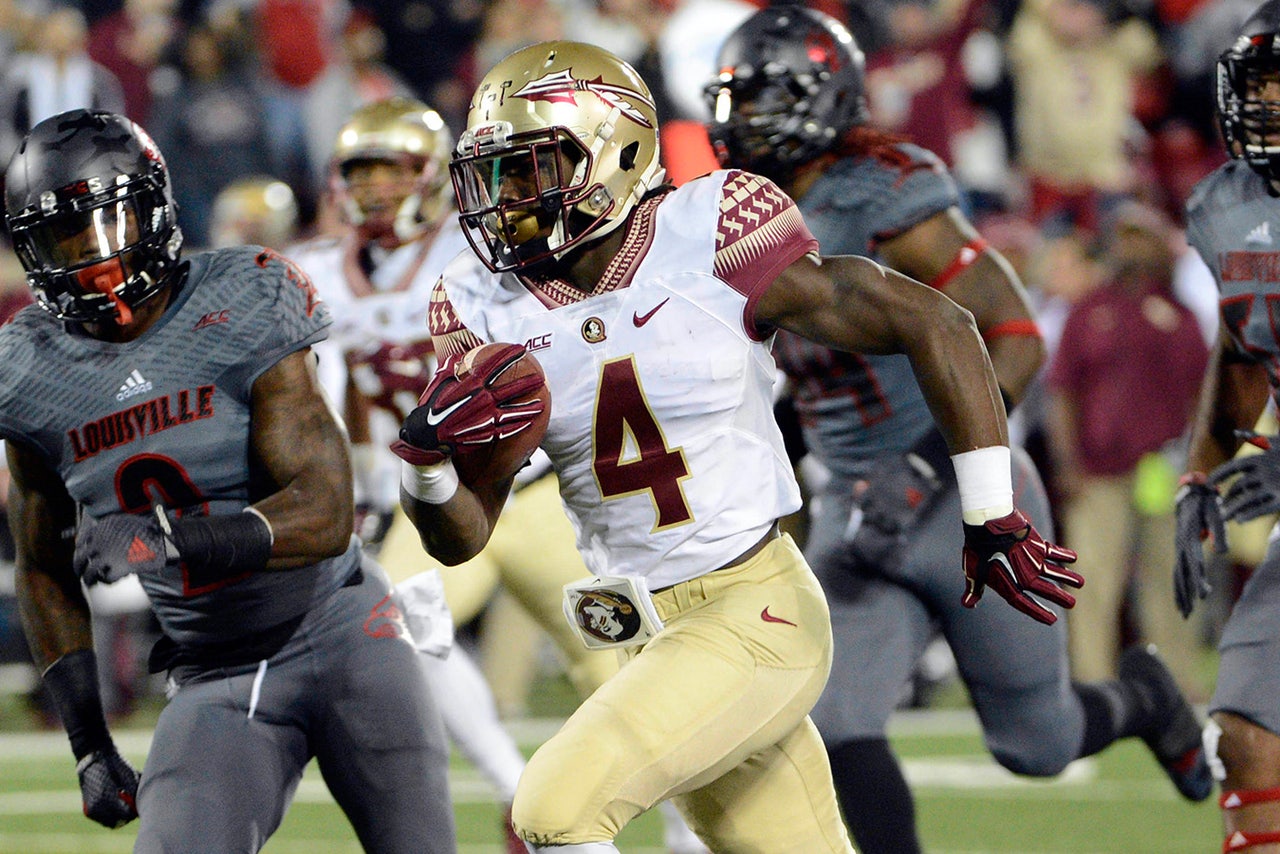 On Tuesday, ESPN highlighted five ACC offensive player of the year candidates and Florida State's Dalvin Cook made the cut.
Cook made a big splash during his freshman season as his 1,008 rushing yards set a new school record for freshman.
The 6'0" 200-pound Cook finished fifth in the ACC in rushing thanks to his 5.9 yards per carry average to earn a spot on the all-ACC second-team and Athlon Sports' all-American freshmen team.
Cook dominated in the ACC champion game against Georgia Tech, where he rushed for 177 yards and a touchdown to be named the game's MVP.
Here is what ESPN had to say about him: "There might not have been a better player in the conference in November and December. Once Cook gained his footing with the Seminoles' offense, he became a dynamic threat as a runner and receiver. He set the freshman rushing record at Florida State, and with the opportunity to become the focal point of the offense this season, the 2,000-yard mark is not out of the question. Florida State coach Jimbo Fisher could rely on Cook more than he has on any other running back in his Florida State coaching tenure, and Cook is likely the most talented running back Fisher has signed. The sophomore will need to better secure the football, however, as the three fumbles in the Rose Bowl loss still bother him."
(h/t ESPN)
---
---