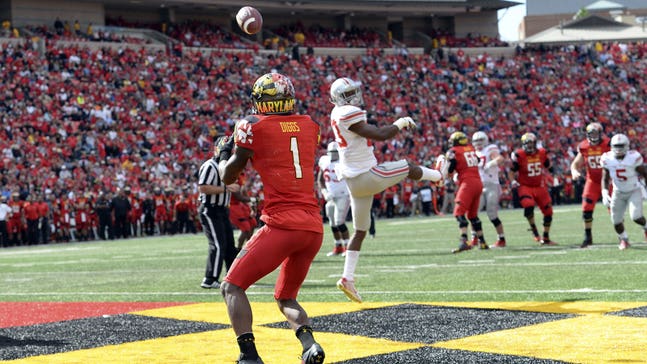 Diggs to become part of talented group in Vikings WRs room
Published
May. 8, 2015 2:11 a.m. ET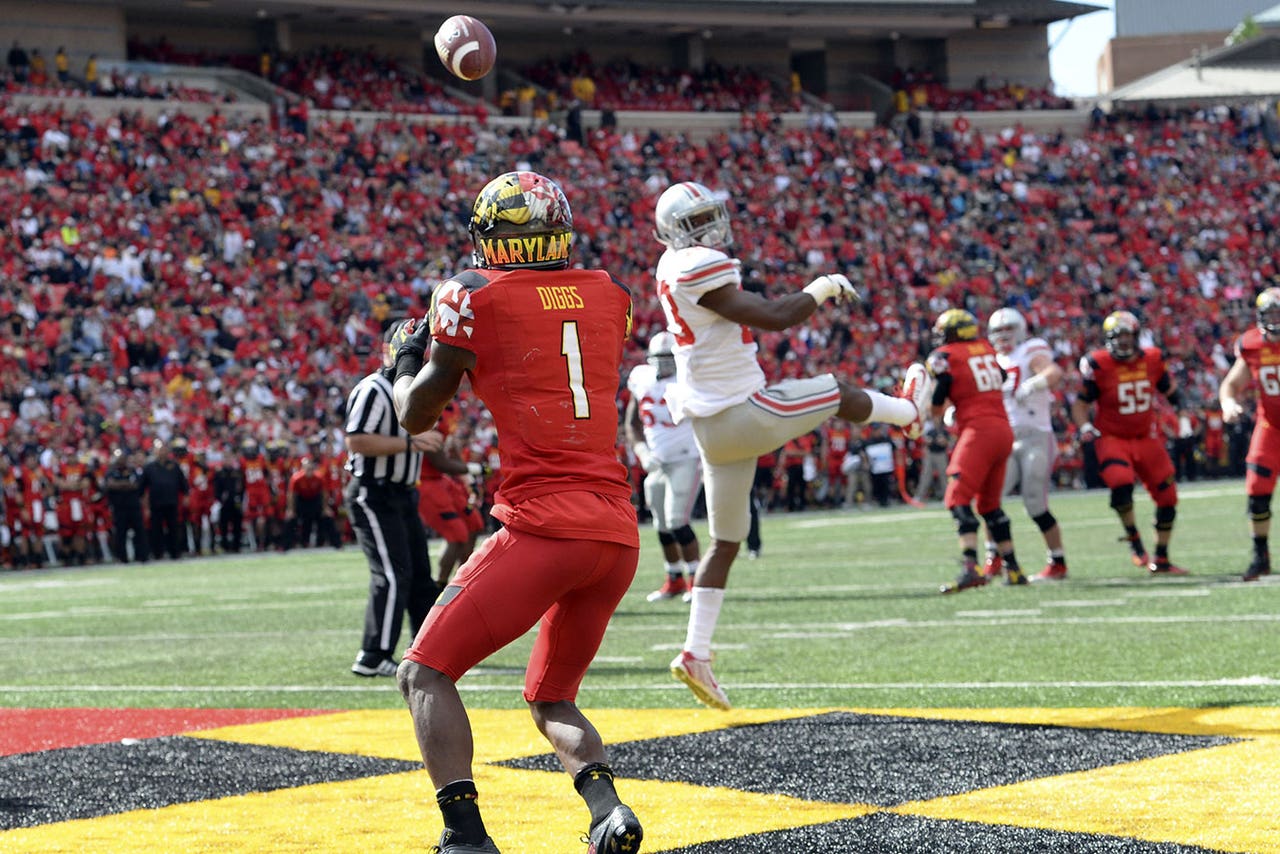 After taking Stefon Diggs in the fifth round of the NFL draft last weekend, the Minneapolis Star-Tribune reports the Vikings may have one more receiver on their roster than they will be able to fit onto their 53-man roster in September.
The rookie from Maryland joins a group that also includes Mike Wallace, Charles Johnson, Cordarrelle Patterson, Jarius Wright and Adam Thielen. Diggs is at a disadvantage as far as experience goes, but general manager Rick Spielman praised his versatility.
"He's played outside, he's played in the slot, he's done some return stuff but probably had a little bit of a year that was down for him an his standards," Spielman told reporters in Minneapolis after the draft, adding, "Any time we see an athlete and ability to develop these guys, and we felt he'd fit right in that mold."
The Baltimore Sun reported Diggs signed a four-year contract with $2.5 million on Thursday.
(H/T The Minneapolis Star-Tribune)
---
---