Canucks Game Day: Jacob Markstrom Looks to Rebound vs Sabres
Alex Hoegler/FanSided via The Canuck Way

Fansided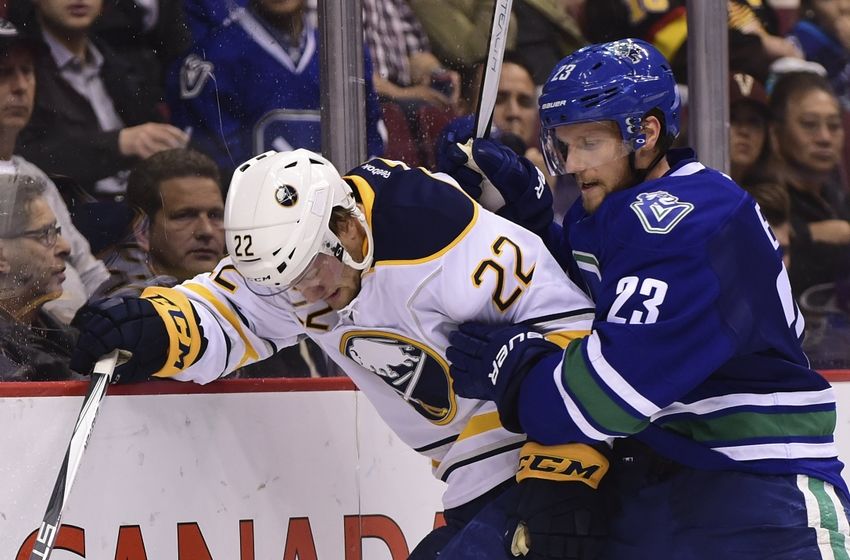 After letting crucial points slip away in Boston, the Vancouver Canucks will turn to Jacob Markstrom and hope to bounce back against the Buffalo Sabres.
The Vancouver Canucks have seemingly given up on the playoffs, if their efforts on this road trip are an indication of anything.
Sure, they beat the Columbus Blue Jackets on Thursday night, but don't forget their uninspiring effort against the Nashville Predators on Tuesday. That late third period meltdown against the Boston Bruins was also inexcusable, and it's likely the final dagger in their hopes of being a postseason team.
The main question at this point is just how much will the Canucks struggle down the stretch? Will they be a top-five worst team once again? Or will they barely be on the outside looking in?
Sunday's game against the Buffalo Sabres could bring an indication. They'll turn to Jacob Markstrom on Sunday. He has struggled along with the entire team, but a win would perhaps put him in the driver's seat to regain the number one job from the fading Ryan Miller.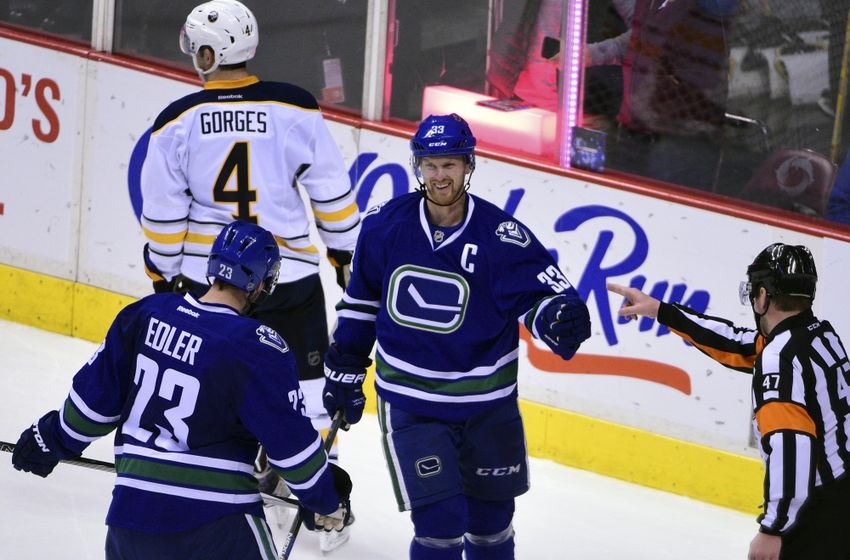 Vancouver Canucks
OVERVIEW:
2016-17 Record: 24-25-6
Away Record: 7-17-3
2015-16 Record vs. Sabres: 1-0-1
Goals For: 131
Goals Against: 158
Power Play: 15.2% (27th)
Penalty Kill: 79.0% (24rd)
Leading Scorers: Bo Horvat (55 GP – 16 G -20 A – 36 PTS), Henrik Sedin (55 GP – 11 G – 23 A – 32 PTS), Daniel Sedin (55 GP – 12 G – 18 A – 30 PTS)
Injuries: Sven Baertschi (concussion, day-to-day) Ben Hutton (upper body, day-to-day), Anton Rodin (knee-day-to-day), Erik Gudbranson (wrist, indefinite), Derek Dorsett (neck, out for season)
WHO'S ON OFFENCE:
Bo Horvat: What a surprise — he was the Canucks top forward again in Saturday's loss to the Bruins. Horvat now has two goals and two assists in his last four games.
Alexandre Burrows: Burrows had his best game in (insert last great game here), in quite a while. He had a goal and an assist against the Bruins — every point he scores drives up his trade value at the deadline (wink, wink).
WHO'S ON DEFENCE:
Chris Tanev: He's been the team's lone consistent defenceman in 2016-17. Tanev's the only blueliner on the Canucks well-geared to slow down this prolific Sabres offence led by Jack Eichel.
WHO'S IN NET:
Jacob Markstrom: Markstrom has lost seven of his last 10 starts — but it's not like he's been struggling that much. He's allowed just 10 goals on 117 shots faced in his last four games.
PROJECTED LINEUP:
Daniel Sedin — Henrik Sedin — Loui Eriksson
Markus Granlund — Brandon Sutter — Jannik Hansen
Reid Boucher — Bo Horvat — Alexandre Burrows
Jayson Megna — Michael Chaput — Jack Skille
Alexander Edler — Troy Stecher
Luca Sbisa — Chris Tanev
Nikita Tryamkin — Ben Hutton
Jacob Markstrom
Ryan Miller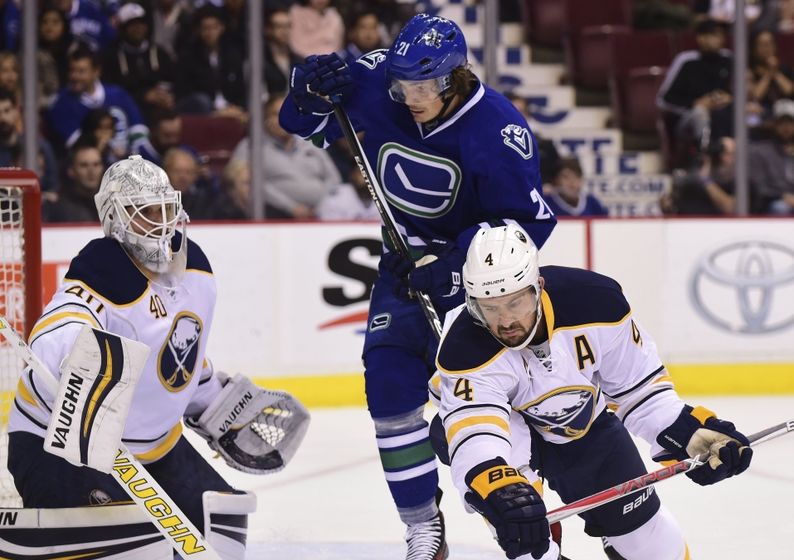 Buffalo Sabres
OVERVIEW:
2016-17 Record: 23-22-10
Home Record: 13-9-4
2015-16 Record vs. Canucks: 1-1-0
Goals For: 136
Goals Against: 155
Power Play: 23.8% (1st
Penalty Kill: 73.6% (29th)
Leading Scorers: Kyle Okposo (54 GP – 17 G – 19 A – 36 PTS), Sam Reinhart (55 GP – 12 G – 23 A – 35 PTS), Ryan O' Reilly (45 GP – 11 G – 23 A – 34 PTS)
Injuries: Cody Franson (foot, out two-to-three weeks), William Carrier (knee, day-to-day), Zach Bogosian (ribs, day-to-day), Johan Larsson (wrist, out for season)
WHO'S ON OFFENCE:
Jack Eichel: He will undoubtedly be the Canucks' biggest test. Eichel is coming off of a three-point night in Toronto and has six points in his last three games.
Kyle Okposo: The Sabres leading scorer is on a five-game point streak with two goals and three assists.
WHO'S ON DEFENCE:
Rasmus Ristolainen: The Sabres' top scoring blueliner is enjoying a breakout year with 31 points so far in 2016-17. His 27:09 average time on ice is also a career hihg.
WHO'S IN NET:
Robin Lehner: Those his 13-15-6 record doesn't sound that attractive, Lehner's already set a career high in wins. He will look to build up on that even more.
PROJECTED LINEUP:
Justin Bailey — Ryan O'Reilly — Kyle Okposo
Evander Kane — Jack Eichel — Sam Reinhart
Marcus Foligno—Evan Rodrigues — Brian Gionta
Matt Moulson— Derek Grant — Tyler Ennis
Jake McCabe — Rasmus Ristolainen
Josh Gorges — Dmitry Kulikov
Justin Faulk — Taylor Fedun
Robin Lehner
Anders Nilsson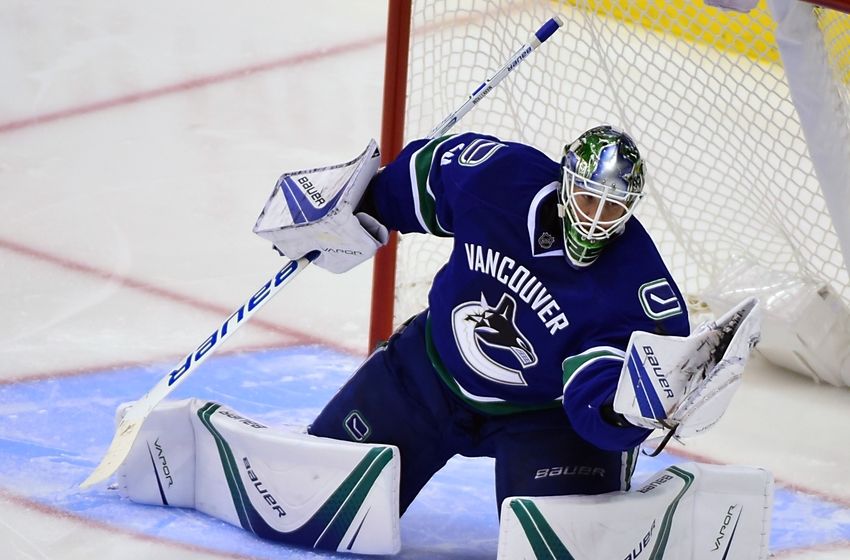 Markstrom Looks to Resurge
The Canucks haven't been great in any aspect of the game this season. Their offence is extremely limited, the defence is inconsistent, the special teams are terrible and the goaltending has been lackluster at best.
If you see Carey Price in Montreal, you see a goalie that can cover up all of the flaws on a team. But Ryan Miller and Jacob Markstrom are not Price, and it's hard to fault both guys for not playing like real number one goalies.
Thing is, Markstrom is playing much better this season than 2016-17. His goals against average sits at 2.59 — a significant improvement from the 2.73 he posted last season.
With Miller turning 37 in the offseason and slated to become a free agent in the offseason, one can only wonder if Vancouver is prepared to trade him at the deadline. That would certainly mean that this is Markstrom's crease for the foreseeable future.
But regardless of whether or not Miller remains a Canuck for the rest of the season, Markstrom controls his own destiny to be the number one. A string of quality starts might give him the starting job he's waited on since making it to the NHL six seasons ago.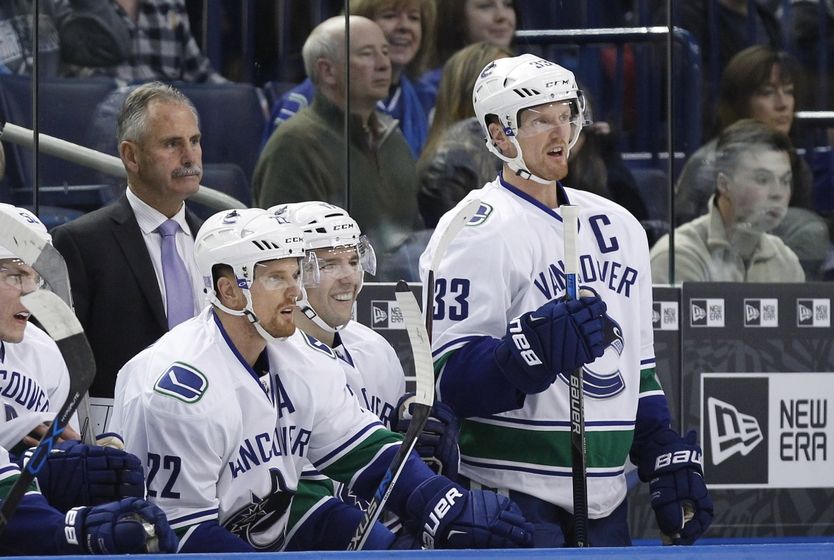 Broadcast Info:
Vancouver Canucks @ Buffalo Sabres – 4:30 PM PT

KeyBank Center — Buffalo, N.Y.
TV: SN, MSG-B
Radio: TSN1040
Online Streaming: Rogers NHL GameCentre LIVE, NHL.TV
Predictions
Alex:

3

4
4-3 Sabres. For some reason, the Canucks cannot seem to win in Buffalo. Why should they start now?
Janik:

3

1
The Canucks are starting to score more consistently, at least in the three-goal region. This time, three is enough again.
Jeff:

3

2
Both teams played yesterday, so fatigue shouldn't work against the Canucks. They've scored three goals in each of their last two games, and I think they can do it again for a win against the Sabres.
This article originally appeared on