Tundra Talk: Lombardiave staffers talk Green Bay Packers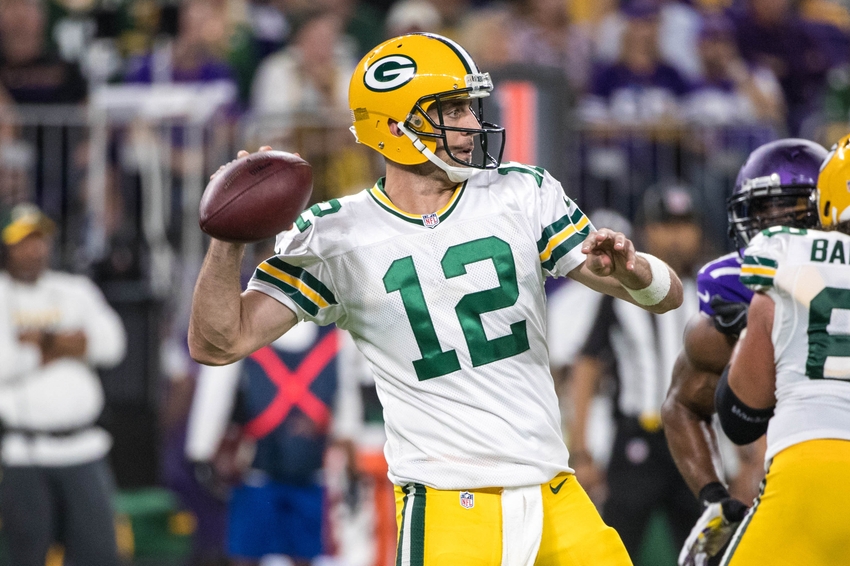 Green Bay Packers fans: Welcome to the third episode of the Tundra Talk Podcast.
Well, week two was not as joyful as week one. The Green Bay Packers fell to NFC North rivals the Minnesota Vikings, 17-14.
All eyes are on Aaron Rodgers and the Packers' offense, who continue to struggle and look out of sync.
The two-time NFL MVP is struggling, period.
Rodgers struggled protecting the ball, throwing one interception and fumbling three times.
This is not the player we've seen year-in and year-out. In fact, over the course of the past 14 games you've got a quarterback who is very normal. Forget the Superman cape … Rodgers is far from what we've seen in the past.
Can he turn it around? Will he help lift this franchise back into the Super Bowl discussion
Joseph D'Aloisio and Thomas Friesen of Lombardiave.com sat down and discussed Rodgers, the loss at Minnesota and much more.
Some of the topics discussed this week, include:
What is wrong with the Packers' offense?
Why does Aaron Rodgers seem so uncomfortable in the pocket?
On the flip side, it's the defense that has kept the Packers in the first two games.
Giving up fewer than 80 total yards rushing in the first two games, the Packers defense has been nothing short of impressive.
Though the team is suffering from injuries as they host the Lions, expectations for continued improvement on the defensive side of the ball are high.
While Mike Daniels and the defensive line have stopped the run, questions about the defensive backfield remain.
Damarious Randall was torched by Stefon Diggs last weekend. Will the coaching staff make the adjustments on that front?
Those are many questions being asked across Packers Nation this week.
Our commentators address many of them.
Moving on to week three, the Packers finally head home and take on the Detroit Lions on Sunday at noon CT.
Is this the game the Packers' offense finally comes alive?
Check out the audio from the discussion below …
Remember to comment and give us your thoughts on last week's game and the Packers' upcoming matchup.
This article originally appeared on