Baltimore Ravens: Should We Worry About Ronnie Stanley?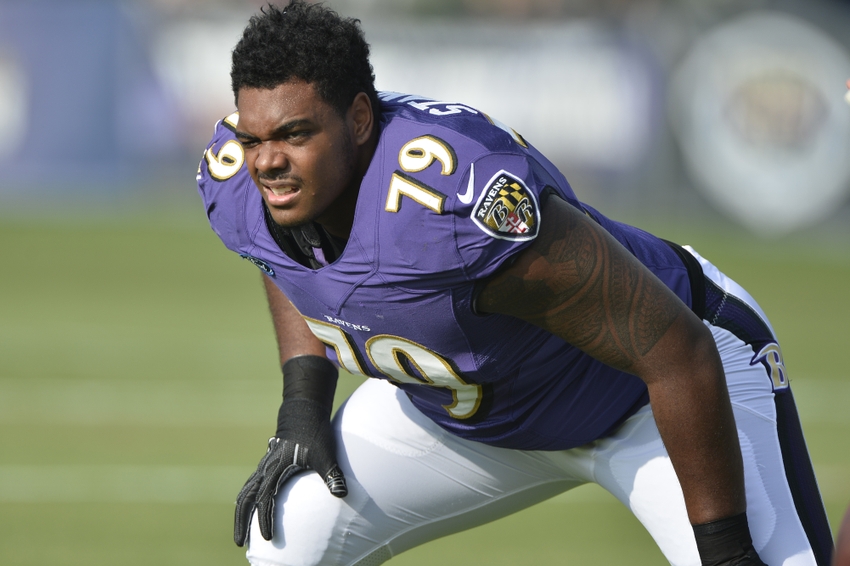 Ronnie Stanley struggled on Sunday. Should we worry about the rookie left tackle.
It is important to remember two things about Ronnie Stanley. First, he is a rookie and inconsistency comes with the territory. Secondly, Stanley missed four games of action and hadn't played for five weeks because of the bye week. That's why it is important not to fret to much about Stanley's struggles against the Steelers.
In the first three weeks of the season, Stanley surpassed my expectations. I was never on the Stanley train in the first place. I wanted a defensive play-maker in the draft and I wasn't high on Stanley coming out of Notre Dame. It looked like I was wrong in the first three weeks of the season. Hopefully the tough outing was just a sign of rust.
The truth is however, that it is too early to tell what Stanley will be as a pro. The sample size is too small. We have seen some really positive signs. Stanley has been a bully up front for the Ravens. The concerns of his lack of toughness seem to be unwarranted. Penalties have been the biggest problem for Stanley. Stanley was penalized four times against the Pittsburgh Steelers.
The Bottom Line:
When you look at the circumstances though, there is reason to see a positive future. Stanley's biggest problems on Sunday stemmed from a slow get off from the line of scrimmage. This was not a problem he was having in the first three weeks of the season. This is the classic case of rustiness.
The Ravens won't know what they have in Ronnie Stanley until next year. With a two years on NFL game tape, you can really draw a picture. It is not time to panic about Stanley. We will start to worry if he gets hurt again or the penalties continue. Now is the time for patience.
This article originally appeared on