Texas Rangers: 5 Sleeper Players To Watch In 2017
Andrew Webb/FanSided via Nolan Writin'

Fansided
The Texas Rangers signed starting pitcher Andrew Cashner to a one-year $10 million dollar deal over the off-season. While Cashner is a well-known player he is still a sleeper player this season for the Rangers. After a disastrous 2016 campaign many have given up on Cashner being a superstar pitcher.
Cashner is notoriously known for being part of the deal that sent All-Star first baseman Anthony Rizzo to the Chicago Cubs. The San Diego Padres got hard-throwing Cashner in return, but he was not able to live up to the hype.
Battling injuries throughout his seven-year Major League career. Cashner has only been able to make 30 starts in a season once. Now 30-years-old can the former 1st round pick get his career back on track?
In 2016 Cashner went 5-11 5.25 ERA in 28 games (27 starts) between the Padres and Miami Marlins. The last two seasons have been rough for Cashner, but before that he was a solid pitcher.
In 2014 Cashner went 5-7 2.55 ERA in 19 starts with two shutouts. He only allowed seven homers in 129 innings and was the Padres ace. That was arguably Cashner's best season in the Major Leagues. Could the Rangers see the '14 version of Cashner in 2017?
It's possible, but Cashner was pitching in pitcher-friendly Petco Park and is now in hitter-friendly Globe Life. Despite all the negative Cashner has the potential to be a superstar pitcher in the MLB. He is on this list because if everything goes right for Cashner the Rangers could potentially have a three-headed ace with Yu Darvish, Cole Hamels, and Cashner in 2017.
The Rangers selected 27-year-old starting pitcher Mike Hauschild in the Rule-5 Draft. Hauschild was originally drafted by the Houston Astros, but never made their Major League roster. The Rangers selecting him means that Hauschild must stay on the Rangers 25-man roster in 2017.
If Hauschild does not stay on the 25-man roster for the entire 2017 season he will be offered back to the Astros. While the Rangers have a crowded rotation Hauschild still has something to offer the Rangers.
In 2016 Hauschild went 9-10 3.22 ERA in 24 starts in Triple-A. Only allowing seven homers in almost 140 innings pitched last season. Hauschild has incredible command and could be an asset to the Rangers pitching staff.
Over the course of his five-year minor league career Hauschild is 36-32 3.50 ERA in 124 games (87 starts) and has five saves. Hauschild has plenty minor league experience and his ERA has lowered each of the last three seasons.
Even if Hauschild does not make it as a starter in the Rangers rotation he has excellent bullpen numbers. In 2012 Hauschild posted an outstanding 1.78 ERA in 19 games with 13 games finished and three saves.
Hauschild has pitched both in the rotation and the bullpen with success. The Rangers should not expect Hauschild to be an ace, but he could be the next Rule-5 pick to become an everyday Major League player.
The Rangers are going to rely heavily on the left-handed arm of Andrew Faulkner this season. Left-handed reliever Jake Diekman has been sidelined until mid-season most likely and the Rangers are going to need the rest of the bullpen to step up in his place.
Faulkner has experienced a couple stints with the Rangers the last few seasons. Most recently in 2016 Faulkner saw nine Major League games and allowed three homers in just 6.2 innings of work.
Spent most of the season in Triple-A going 5-3 3.97 ERA in 41 games (one start) with four saves. In the minors during 2016 Faulkner only gave up three homers in over 45 innings pitched. He just has been unable to translate his success from the minors to the Majors.
On a good note Faulkner is only 24-years-old and could see much more MLB action in 2017. The Rangers recently signed Wesley Wright to a minor-league deal. They also have Alex Claudio who experienced success in the Majors last season. All three should compete for bullpen roles in Spring Training.
If Faulkner is unable to grab a lefty specialist role he could obtain the long relief role. Faulkner has plenty of experience as a starter in the minor leagues. In recent years the Rangers have attempted to convert Faulkner into more of a relief pitcher, but he could pitch in long relief if needed.
Faulkner has competition heading into Spring Training, but could be a huge asset to the Rangers bullpen. Especially with Diekman sidelined the Rangers are going to need a big contribution from Faulkner in 2017.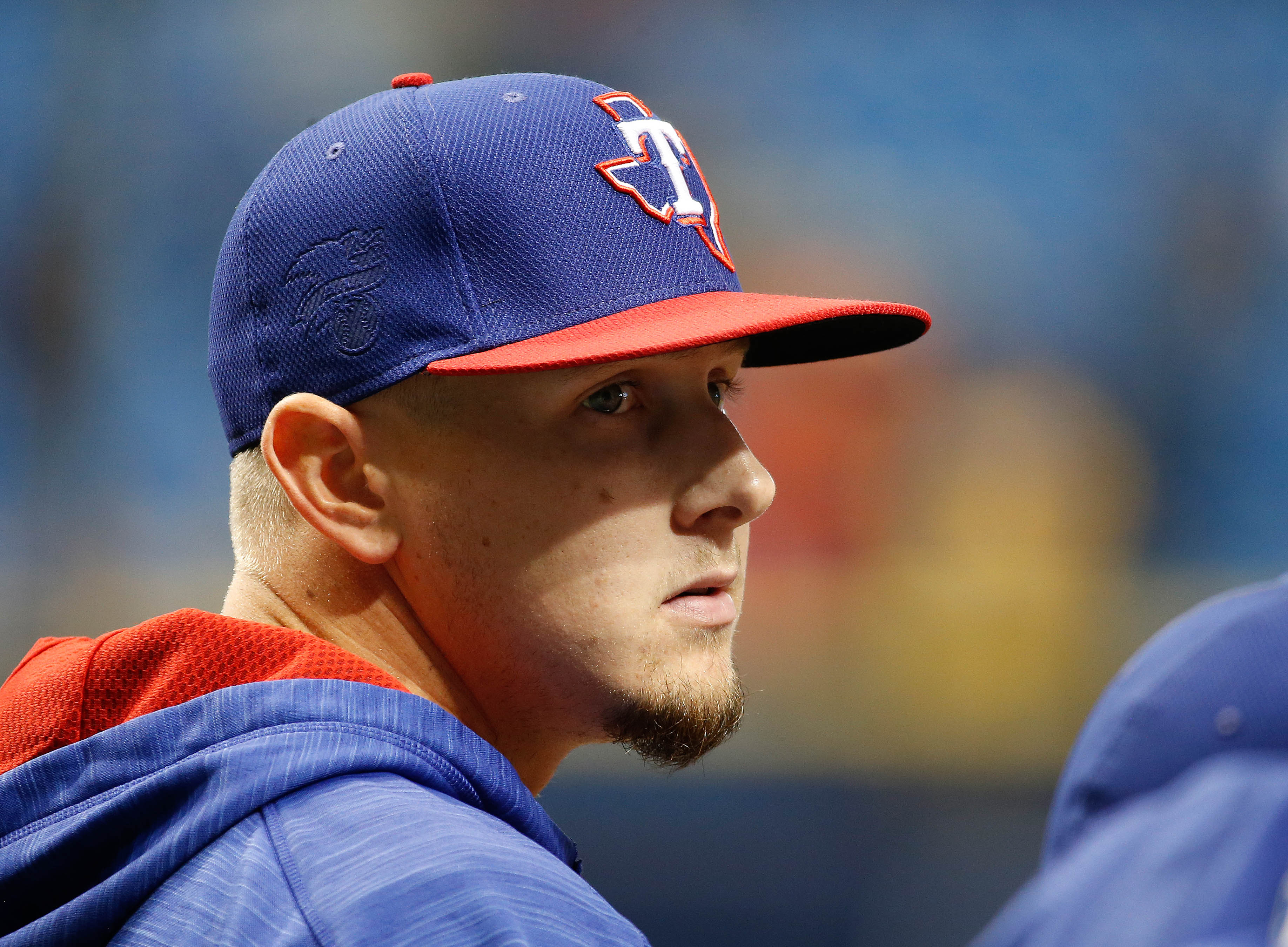 In 2016 the Rangers had Ryan Rua play six different positions. This season his role could be even larger than that. Rua has an opportunity in Spring Training to obtain the full-time first base role for the Rangers.
Last season was a solid showing for Rua as he hit .258/.331/.400 with eight homers and 22 RBI in 99 games. Rua stole nine bases along the way and put himself in the everyday first base conversation in 2017.
Rua had two previous stints in the Major Leagues, but both were much shorter than 2017. His performance in 2013 is what put him on the Rangers radar. During the 2013 season Rua hit 36 homers with 106 RBI in 144 games in the minors.
Heading into his age 27 season Rua has a chance to become a big-time slugger with the Rangers. Rua only hit eight homers in 2016, but he did not see everyday playing time. An everyday role could mean a potential breakout season for Rua.
Rua was drafted in the 17th round of the 2011 amateur draft. Besides his incredible performance in 2013 Rua has not been looked at as an everyday player for the Rangers. This could be his opportunity to breakout and be a superstar with first base wide open this upcoming season.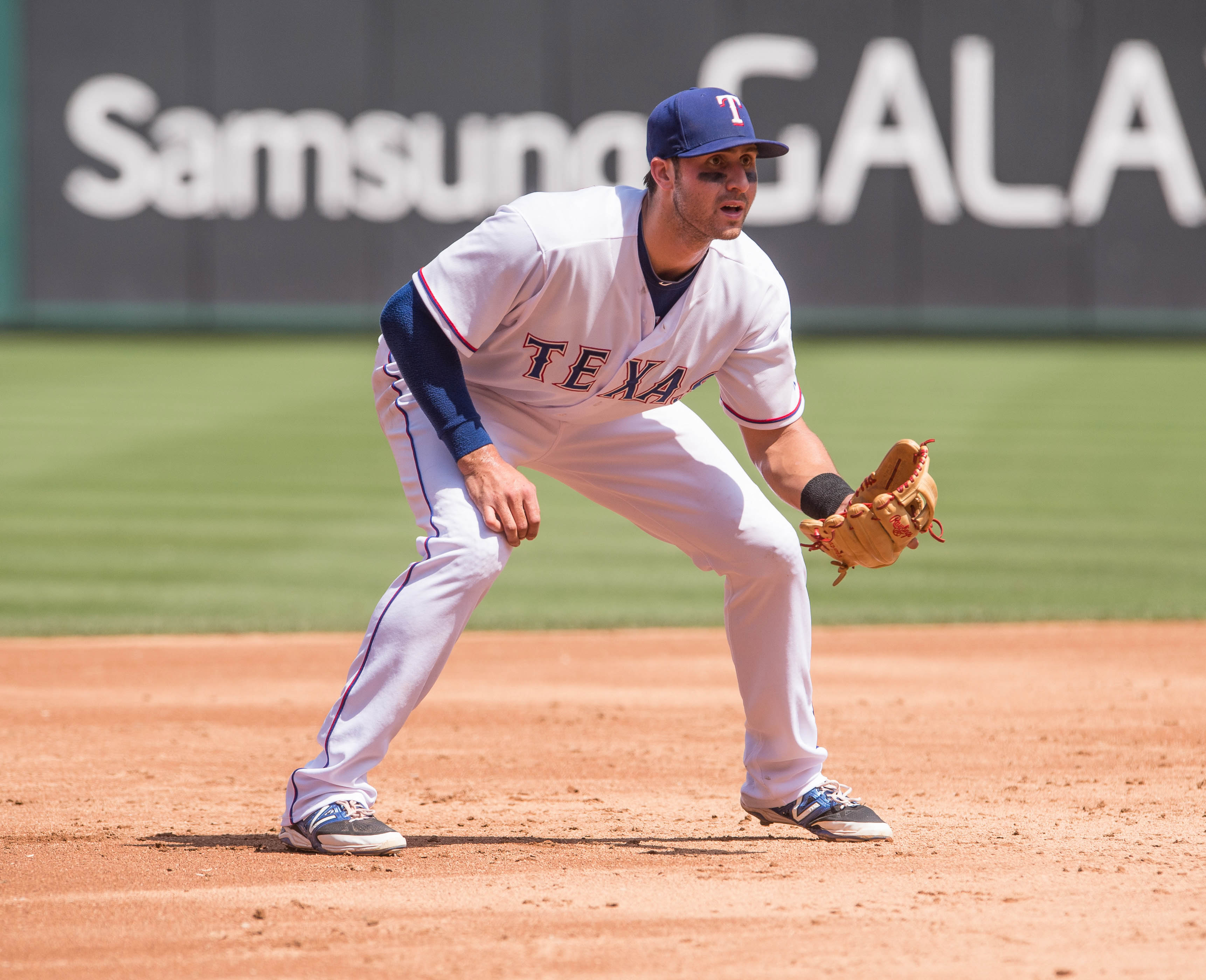 Rangers fans have been waiting patiently for the former 1st round pick to explode into the Major Leagues. The Rangers selected Joey Gallo as the 39th pick in the 1st round of the 2012 Amateur Draft.
Gallo immediately climbed the top prospect lists with his explosion of power throughout the minor leagues. Gallo had back-to-back 40 homer seasons in 2012 and 2013 which made Rangers fans excited about the future.
In two stints with the MLB club Gallo has been a disappointment. In 2016 Gallo got just one hit in 17 games with the Rangers. Gallo received 30 plate appearances and could only manage one hit and it was conveniently a home run.
The 23-year-old has not lived up to the hype, but could have a breakout performance in 2017. Gallo has not been given long stints in the Majors and that could be part of the problem. This upcoming season should be different with Gallo most likely grabbing the full-time DH role.
The Rangers want Gallo to get Major League experience in 2017. The departures of Ian Desmond and Mitch Moreland have opened up a role for Gallo this upcoming season. That role is to become the superstar power bat in the middle of the order.
Want your voice heard? Join the Nolan Writin' team!
That seems like too much pressure to put on a young player, but Gallo has the ability. The Rangers just need to push Gallo into taking the next step. Gallo could be the biggest sleeper player on the Rangers roster in 2017.
This article originally appeared on