Miami Marlins 2017 preview
This is the latest of our 2017 team previews. Each week during spring training, we'll preview a division with a team each day (Monday-Friday). This week: Washington Nationals | New York Mets. Up next: Philadelphia Phillies.
LAST SEASON
79-82, third in the NL East (7.5 games out of a wild-card spot)
WHAT'S NEW
Key additions: SP Edinson Volquez (free agent from Royals), SP Dan Straily (trade with Reds), RP Brad Ziegler (free agent from Red Sox), RP Junichi Tazawa (free agent from Red Sox), SP Jeff Locke (free agent from Pirates)
Key subtractions: SP Andrew Cashner (free agent to Rangers), RP Fernando Rodney (free agent to Diamondbacks), Mike Dunn (free agent to Rockies)
3 STRIKES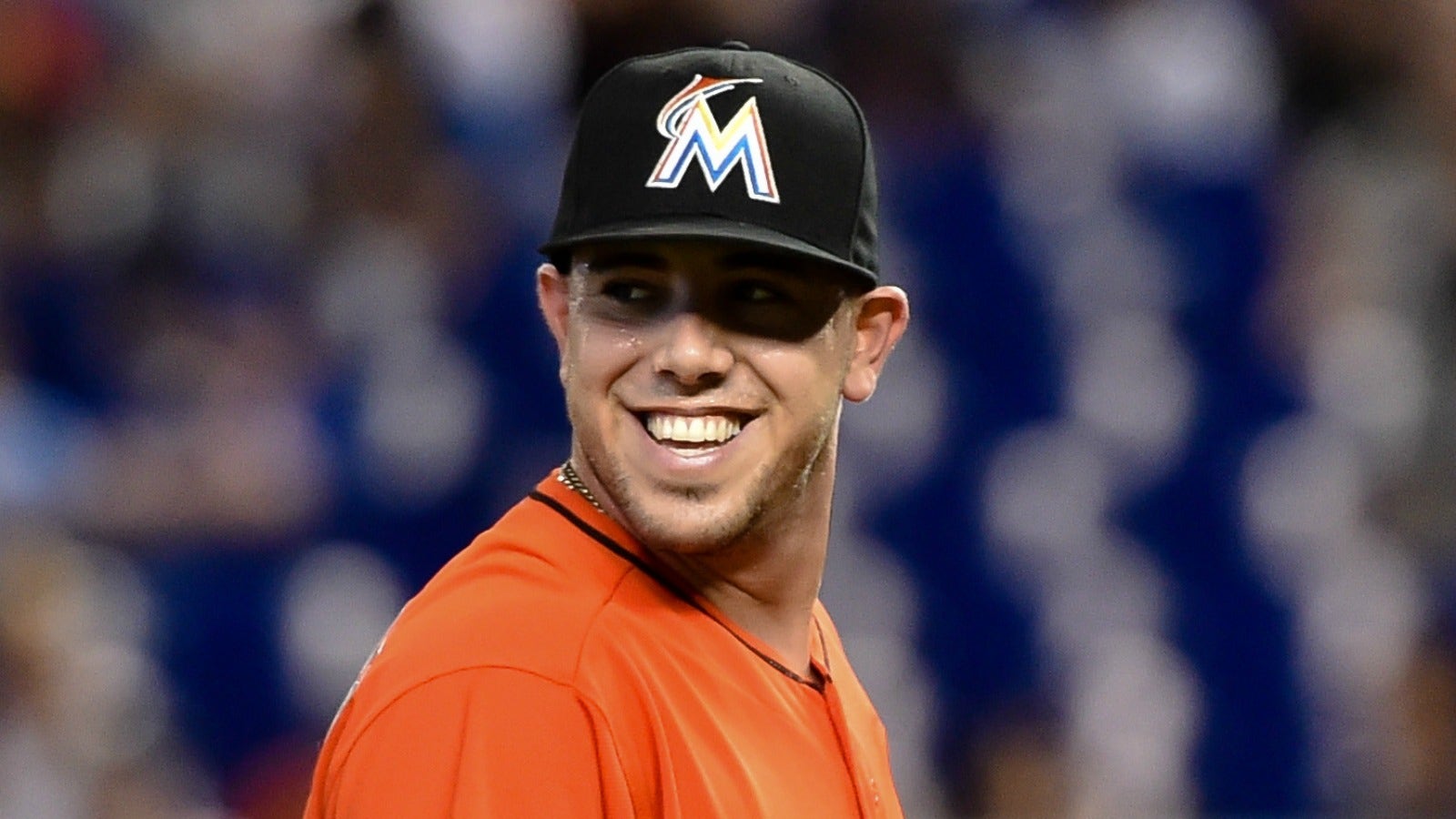 1. There's no way to replace Jose: The tragic death of franchise face Jose Fernandez in a boating accident last September cast a pall over the team. The 24-year-old, bursting with life, was one of the best pitchers in all of baseball. In the first at-bat by a Marlin after Fernandez's death, second baseman Dee Gordon, wearing Fernandez's batting helmet, swatted a home run as his emotions took hold of him and he began to cry as he rounded the bases. It's hard to figure how the loss of Fernandez may figure into the team's performance this season. But these players are humans, after all. We shall see.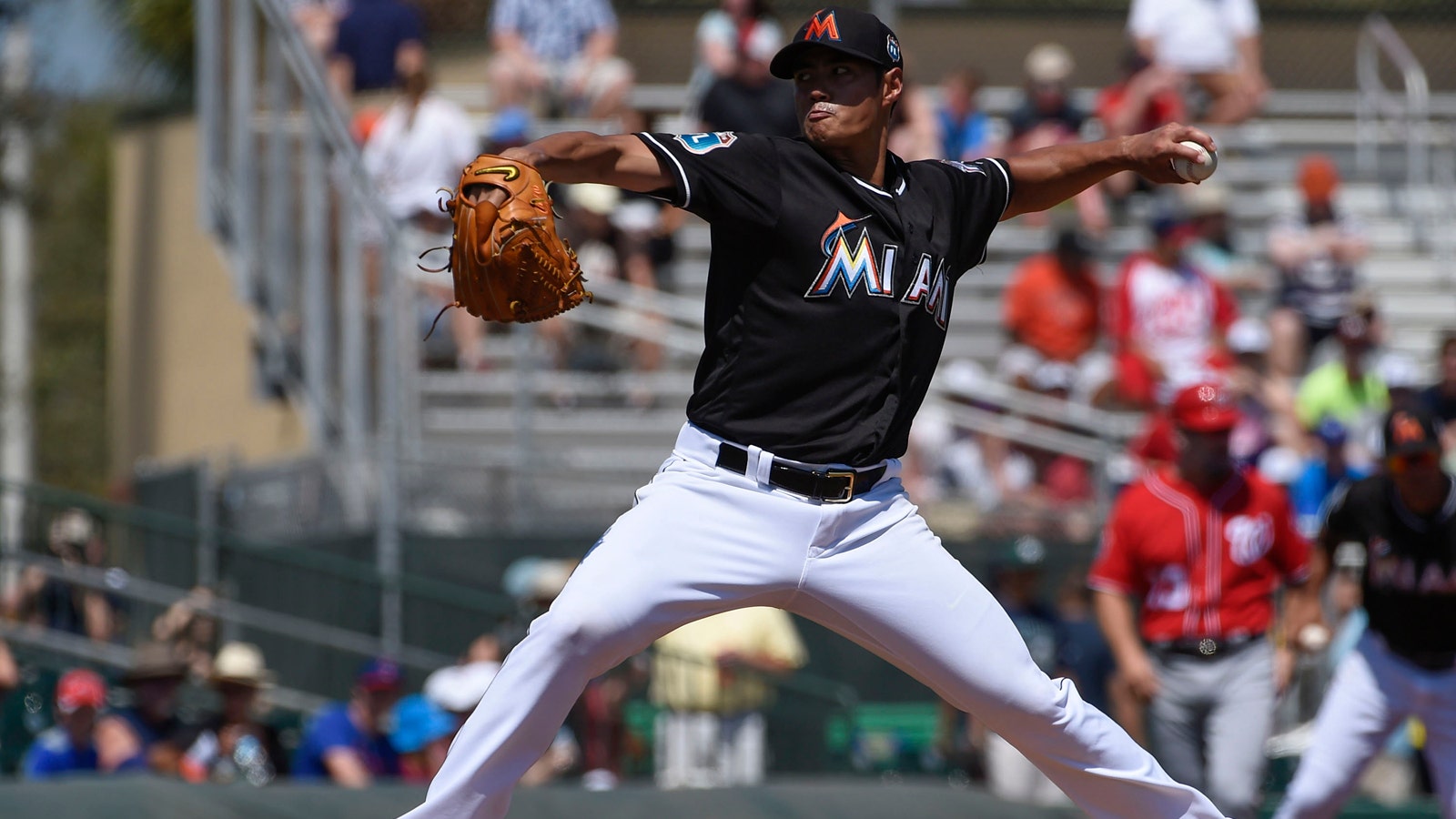 2. The starting rotation isn't pretty: There is no replacing Fernandez as a clubhouse presence and person, most importantly, or as a pitcher. The front office tried to repair the rotation with the additions of former Royals righty Edinson Volquez, coming off a shaky season, and righty Dan Straily, coming off his best season (3.76 ERA, .220 batting average against) with the Reds. Still this rotation is now led by Wei-Yin Chen, who is not a true ace by any stretch. The rotation rounds out with Adam Conley and Tom Koehler, giving the Fish a full stable of back-of-rotation arms. It's not ideal.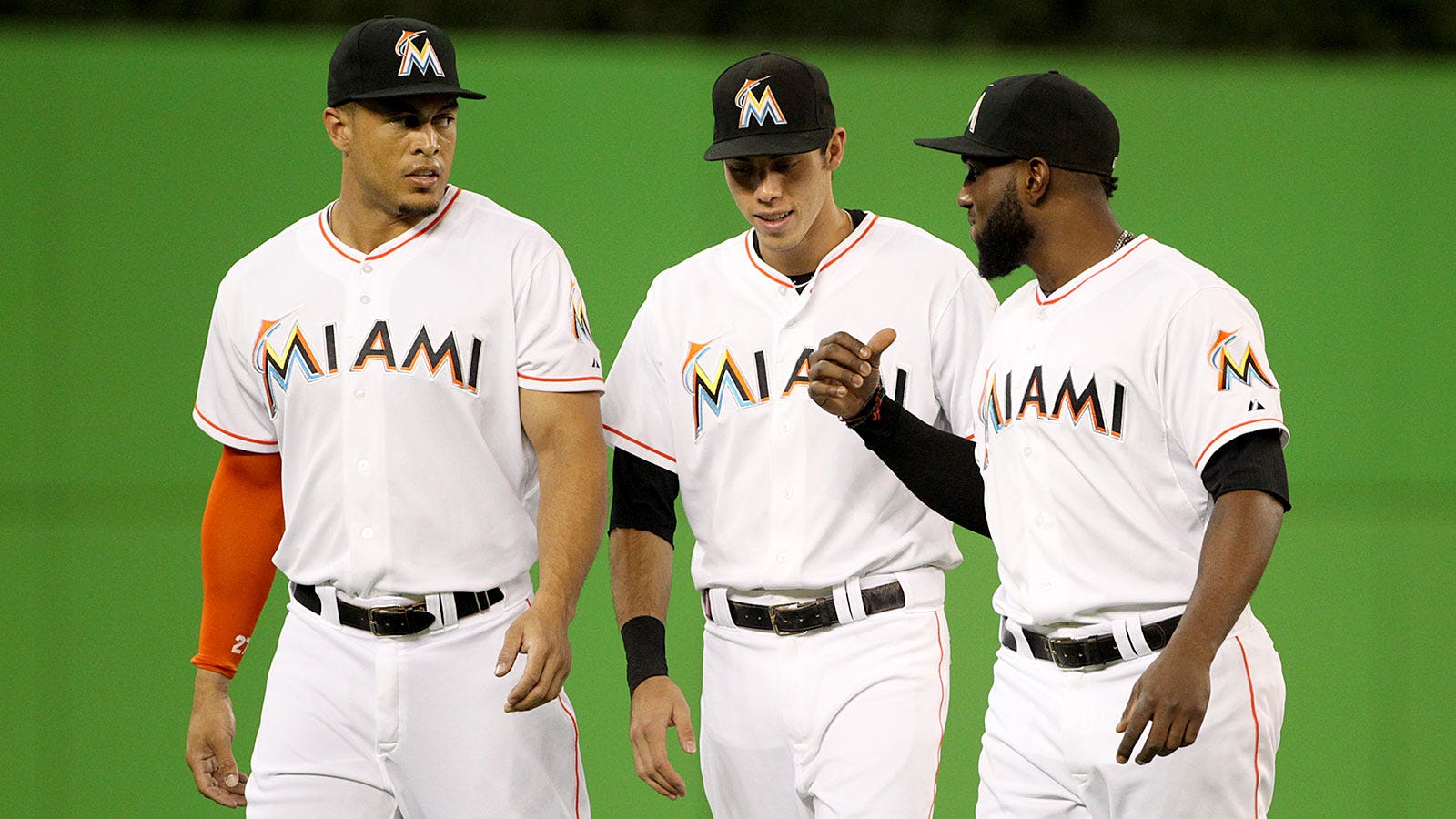 3. The outfield will have to lead the way: If the Marlins are going to contend for the division, it will have to be on the backs of the outfield trio of Marcell Ozuna (LF), Christian Yelich (CF) and Giancarlo Stanton (RF). Yelich had a nice 2016 and so did Ozuna, although he cooled off dramatically after the All-Star Break. Stanton managed to provide only 413 at-bats while battling multiple injuries – a trend that is becoming the norm for Miami's $300 million man – and settling for a career-low a .240 average and an .815 OPS. Simply put, the Marlins need more from Stanton or they'll remain at the bottom of the league in runs scored.
BEST-CASE SCENARIO
Straily and Volquez reach peak form and spin sub-3.30 ERAs apiece, a shored-up bullpen locks down late leads, Stanton puts in a full season and mashes 45 home runs and the Fish contend for a wild-card berth as they say au revoir to haphazard owner Jeffrey Loria, who currently has the team up for sale as he may become the U.S. Ambassador to France.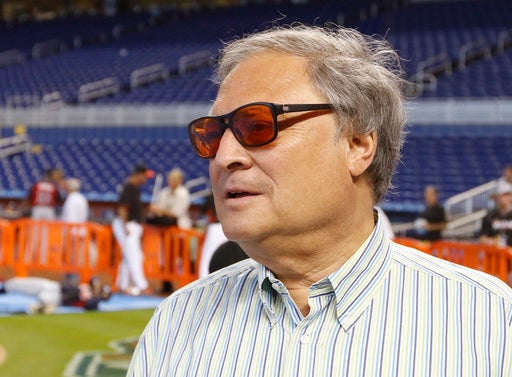 WORST-CASE SCENARIO
The starting rotation proves a disaster, Stanton plays 100 games or fewer and slumps most of the way as the Marlins slide toward the bottom of the division, plus the weird home run sculpture in the outfield breaks.
SURPRISING STAT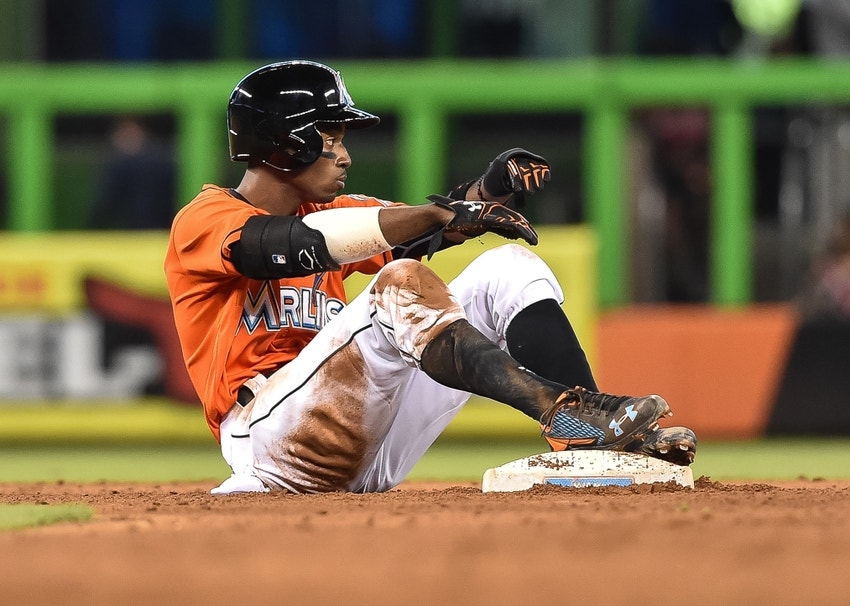 Despite serving an 80-game suspension from late April until to late July for testing positive for performance-enhancing drugs, 2B Dee Gordon swiped 30 bases – one fewer than the Marlins' next three top base-stealers combined (J.T. Realmuto had 12, Ichiro 10 and Yelich 9).
BEST BETS
Projected win total (via Atlantis Casino Resort): 77.5
World Series odds (via VegasInsider.com): 70/1
TOP 5 FANTASY PLAYERS
1. Giancarlo Stanton: Without question, one of the biggest bats in the game. However, can he stay healthy to maximize fantasy value? Stanton has missed 131 games over the past two seasons and continues to strike out 30 percent of the time.
2. Dee Gordon: Despite missing much of the 2016 season due to suspension, Gordon stole 30 bases in 79 games.
3. Christian Yelich: He is a top 15 outfielder based on average draft position. Yelich hit a career-high 21 homers last year, but could see improved fantasy numbers, namely homers and runs scored, if Stanton can stay healthy.
4. J.T. Realmuto: The first baseman-turned-catcher could hit 10+ homers with 10+ stolen bases in 2017. There is also a strong possibility of Realmuto adding first base eligibility during the season.
5. Marcell Ozuna: One of more valuable bench outfielders on draft day. Ozuna could hit 20+ homers with 70+ runs, 70+ RBI and a .275 batting average. Don't sleep on him later in drafts.
(Courtesy of FOX Sports Fantasy Baseball)
PREDICTION
Third place in the NL East but with a brighter future thanks to new ownership.