UNC Basketball: Top Ten all-time performances at Duke
Alec Lasley/FanSided via Keeping It Heel

Fansided
It's that time of year again. UNC vs Duke. The biggest rivalry in sports. A rivalry that dates back to 1920.
With almost 100 years of this matchup being played, there have been some extremely memorable moments from both sides.
With this week's game being played in Durham at Cameron Indoor, lets take a look at the top 10 most memorable moments/performances from Tar Heel players at Duke.
10. January 19, 1974: Bobby Jones
The Tar Heels who were the much more superior team was stuck in a dog fight with their bitter rivals from Durham.
Tied 71-71 with just a few seconds left, Duke had the ball. Luckily for Carolina, All-American Bobby Jones was on the floor.
Jones stole the ball and raced down the floor to beat the buzzer and give the Tar Heels a 73-71 win.
He finished with 19 points and 10 rebounds.
9. February 20, 2014: Leslie McDonald
In what could be considered by some a down year for the Heels, this surely wasn't a down game.
Led by senior Leslie McDonald, the Tar Heels took down the 9th ranked Blue Devils 74-66. McDonald had a game high 21 points on 9-of-12 shooting.
What makes this win so significant is it was the first time in AP Poll history that a team had beaten the preseason top four teams all in the same season.
They defeated Michigan State, Louisville, Kentucky, and then Duke.
8. March 1, 1957: Lennie Rosenbluth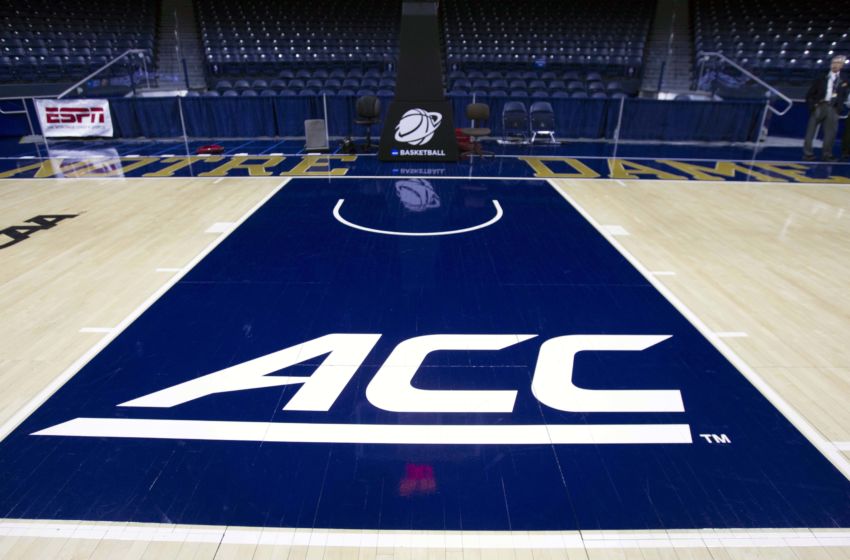 One of the greatest teams in NCAA history. A perfect 32-0 record which included the National Championship, was coached by Frank McGuire.
Led by Lennie Rosenbluth, who averaged a Carolina record 28 points per game and 8.6 rebounds per game, the Tar Heels entered Cameron Indoor Stadium already beaten Duke in Chapel Hill earlier that year, looking to go undefeated for the regular season.
Lennie Rosenbluth would not be stopped. The 6-foot-5 senior finished the game with 40 points in their victory at Duke.
This capped off a perfect 14-0 ACC record. Rosenbluth would later be named National Player of the Year.
7. February 1, 2001: Joseph Forte
In a year in which Forte won ACC Player of the Year, he also led the Tar Heels to a victory over Duke in Cameron Indoor.
Forte finished with 24 points, 16 rebounds, and 6 assists as Carolina defeated the Blue Devils 85-83. The game was capped off by Brendon Haywood's game winning free throws with only one second left.
Joseph Forte finished that year with a 20.9 ppg and 6.1 rpg average.
6. March 5, 2016: Brice Johnson
The most recent trip to Cameron Indoor gave Carolina their first ACC regular season title in four years as the Tar Heels won 76-72.
All-American Brice Johnson led Carolina with 18 points and 21 rebounds. In a game that the Tar Heels never trailed, this is what Johnson had to say about the win:
"After all we've been through the last four years, it feels great to be able to walk off this court and say we won the ACC."
5. March 4, 2006: Tyler Hansbrough
Another night where Carolina ruined Duke's Senior Night. The freshman group of Danny Green, Bobby Frasor, Marcus Ginyard, and Hansbrough outscored the senior's of Duke 55-51, a group that included All-American's Sheldon Williams and J.J. Redick.
Carolina upset the No.1 Duke Blue Devils 83-76 behind Tyler Hansbrough's 27 points and 10 rebounds.
This would be the first of many times that Hansbrough would win at Duke.
4. February 24, 1956: Lennie Rosenbluth
Once again we see another Lennie Rosenbluth performance on this list. This time, it was his junior year.
Rosenbluth finished with 31 points and 14 rebounds as Carolina defeated their rival in Durham 73-65.
With this win, it clinched the FIRST EVER ACC regular season title for the Tar Heels.
Since then, they have won 29 ACC regular season championships and become one of the best college basketball programs of all time.
3. March 3, 2012: Kendall Marshall "I told my teammates I thought that was disrespectful, and we need to go out here and prove a point,"
That was Kendall Marshall's response to when Duke showed the highlight of Austin Rivers' game winner in Chapel Hill from a couple weeks prior.
Marshall led the Heels with 20 points and 10 assists en route to a 88-70 victory. One of three Heels with double-doubles, Tyler Zeller finished with 19 points and 10 rebounds and John Henson added 13 points and 10 rebounds.
2. February 2, 1995: Jerry Stackhouse
Some consider this to be the greatest game every played in the history of the rivalry. It is arguably one of the best of all time, regardless of what team you support.
Remembered most for Jerry Stackhouse's dunk over two Duke players, the Tar Heels outlasted the Blue Devils 102-100 in double OT.
Stackhouse (25), Rasheed Wallace (25) and Donald Williams (24) combined for 74 of Carolina's points to bring home the win.
1. February 11, 2009: Tyler Hansbrough & Danny Green
On a night led by Ty Lawson, 25 points and 5 assist, it will be remembered for another reason other than just a win over Duke.
This win gave seniors Tyler Hansbrough and Danny Green a perfect 4-0 record at Cameron Indoor, something no other Tar Heel player had accomplished.
No.3 Carolina defeated No.6 Duke 101-87. Hansbrough finished with 17 points and Green added 15.
That record still stands alone as nobody else who has come through the Carolina program has come close to tying it.
More from Keeping It Heel
This article originally appeared on