How Texas A&M's Robert Williams emerged as one of the nation's best freshmen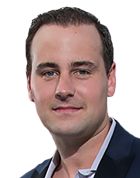 When Robert Williams entered college at Texas A&M, the expectations weren't that he'd be a potential one-and-done recruit. While that's certainly not a foregone conclusion, at this point in his freshman season, it is a possibility.
Williams, a native of Louisiana, finished high school ranked No. 46 overall by Scout and was known for his athletic ability and shot blocking, but he lacked polish, especially on the offensive end.
Since his arrival in College Station, Williams has improved in every facet of his game and is progressing at an impressive pace, according to Texas A&M head coach Billy Kennedy.
"The thing I didn't know about him is how quick he can pick things up," Kennedy said. "I mean he's one of those guys you can show one time and he's smart enough he does it and he's progressed really quick on skill-development and that's all he needs."
"I didn't know how smart he was, his basketball IQ and how great it was," he added. "As talented as he is he's probably the most coachable kid I've had in a long time."
Williams is gifted physically. When he got to campus this summer, Williams weighed in at 216 pounds. Now the 6-foot-9 big man checks in at 242 pounds, and is equipped with strong, broad shoulders and a wingspan that stretches 7-foot-4.
That type of physical make-up combined with his bouncy athleticism is among the reasons Williams has become such a hot topic among NBA personnel.
Through 14 games, Williams is averaging 10.4 points and 5.7 rebounds a game, while playing just 20.7 minutes per contest. Williams is also averaging 4.8 blocks per 40 minutes. What makes him so good as a rim protector?
"Just the wingspan, all I can say is God blessed me with talent and a good wingspan," Williams told FOX Sports.
But Williams is much more than just a shot blocker.
"I feel like I can bring everything," he said. "Energy, defense and offense when I'm at my best. Honestly, I don't even feel like I've played my best yet. I feel like I got so much stuff to work on.
"He can change the game on both ends of the floor," Kennedy said. "When he's playing at his highest level he can play at any level on both ends. He eventually will be a three because he has a chance to be a really good shooter."
The offensive development is perhaps where he's made the biggest advancements since his senior year at Vivian (La.) North Caddo High School.
Although he wasn't inept in high school, Williams wouldn't have been categorized as skilled. He did, however, have good tools. Williams has impressive hands and his touch around the basket is noticeably better. He can drop in jump hooks or even step away from the rim for jump shots.
Williams says competing with a tough, physical post player like Tyler Davis every day in practice has helped his development.
"It was a struggle when I first started practicing," Williams said. "I didn't want anything to do with him but I got stronger, (assistant coach) Darby (Rich) helped me get stronger and then I was like, 'Ty, guard me and I'm guarding you.'"
The next step in Williams' growth as a player is to play with maximum effort on a consistent basis, according to Kennedy.
"Just learning how to go hard and compete and get all the high school plays out of him where he played behind the post and just tried to block every shot instead of taking the cheap fouls away, the bad fouls, and just running the floor with great energy and just learning at this level you cant take plays off," Kennedy said.
Williams and the Aggies host LSU on Wednesday.