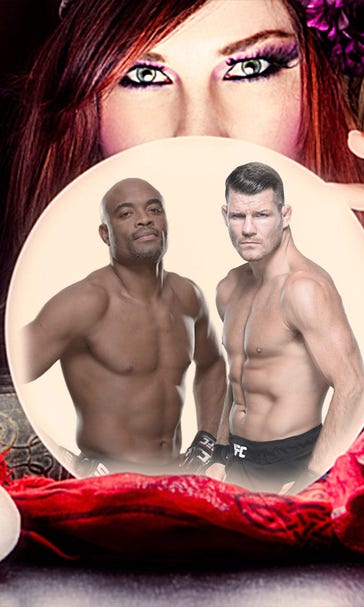 UFC Fight Night: Silva vs. Bisping Crystal Ball Predictions
BY Damon Martin • February 25, 2016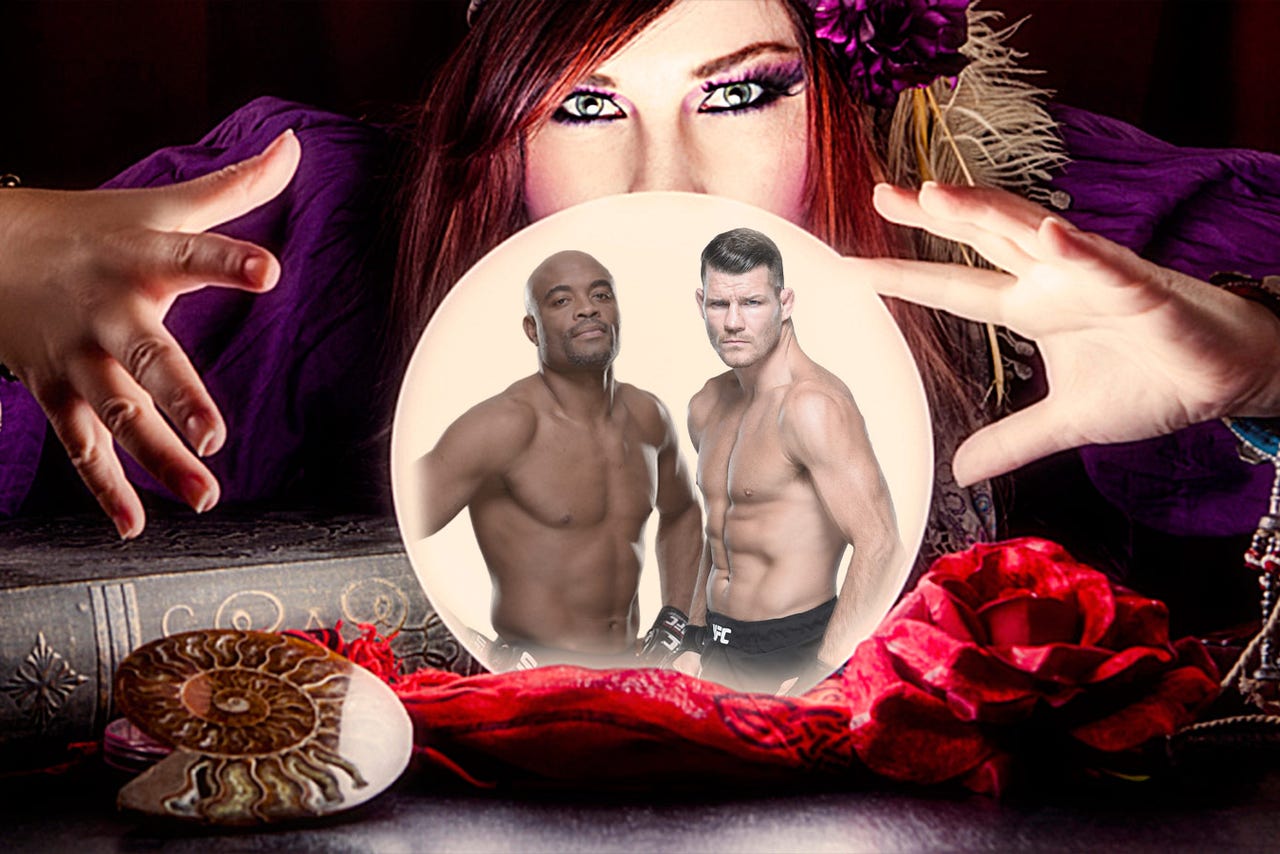 The UFC returns to London this weekend with one of the biggest cards to ever land in the country as former middleweight champion Anderson Silva takes on England's own Michael Bisping.
Silva returns to action for the first time in more than a year after testing positive for several banned substances in his last fight. Now he wants to remove the tarnish from his legacy with a big win over another top-10 middleweight as he targets another title shot in the future.
For Bisping, the fight marks arguably the biggest opportunity of his UFC career. Bisping has faced a laundry list of top middleweights, but never someone as prolific as Silva.
Also on the card, fellow middleweights Gegard Mousasi and Thales Leites do battle as they both look to bounce back from recent losses while top-ranked British prospect Tom Breese takes on Keita Nakamura in a welterweight matchup.
Who has the advantage going into some of these key fights on Saturday? Let's look into the crystal ball and see who will come away victorious.
ANDERSON SILVA VS. MICHAEL BISPING
For seven years, Silva was a force of nature who tore through the UFC like a tornado, wiping out every contender in his wake. He still holds the record for the most title defenses in UFC history (10), most knockdowns (17) and most finishes (14), and he'll look to add to his legacy this weekend.
Meanwhile, Bisping has been the picture of consistency throughout his UFC career as he tackled the top-10 rankings early on and never left. Unfortunately for all of Bisping's big wins, he's come up short while facing many of the elite middleweights in the division. Bisping knows beating Silva is paramount if he ever hopes to get a title shot so there's no bigger opportunity than this one.
Stylistically, Silva is still a nightmare for virtually everyone in the division who opts to stand and trade strikes with him. Silva has devastating power in his hands and feet with creativity to land bombs from anywhere in the cage. His defense has slowed a bit in recent years and what was once a granite chin did get chipped a few times in his back-to-back losses to Chris Weidman.
As for Bisping, he's a volume striker with good footwork and solid defense. Bisping prefers to box his opponents although he will mix in kicks from time to time. He also has underrated wrestling and has been working with former UFC middleweight Mark Munoz to improve his grappling.
Obviously you can never count Bisping out of a fight, but it's nearly impossible to pick against Silva so long as he's still got some gas left in the tank. It's unlikely Silva is as dangerous now at 41 as he was a few years ago, but his power, speed and technique should still get the job done.
Prediction: Anderson Silva by TKO, Round 4
GEGARD MOUSASI VS. THALES LEITES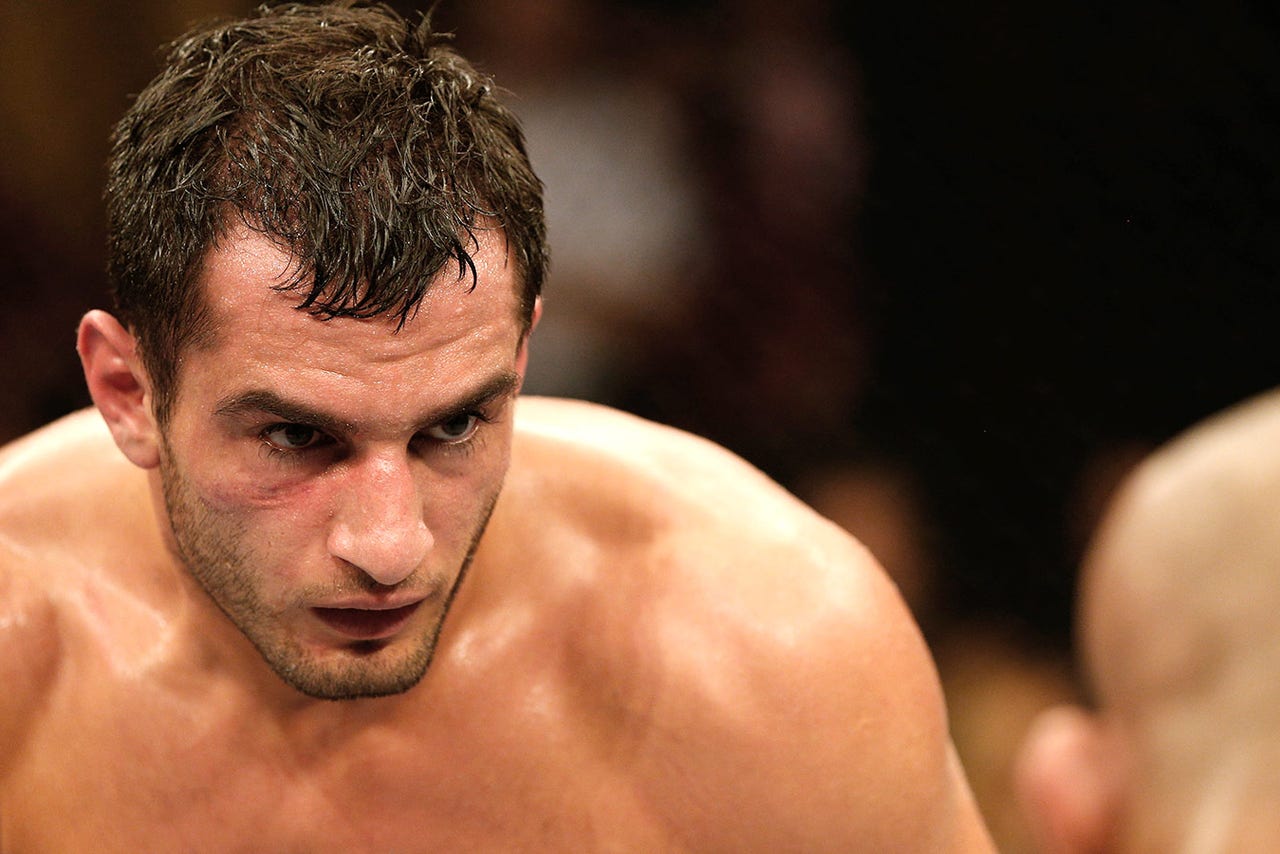 Another middleweight matchup takes place as the co-main with Mousasi taking on Leites.
On paper, this fight looks like the classic striker versus grappler with Mousasi coming from a kickboxing background and Leites a world-class Brazilian jiu-jitsu base. More recently, however, Leites has shown a lot of confidence in his hands and he's gone toe to toe with a lot of tough middleweights.
That game plan could back fire in a fight like this one because Mousasi typically feasts on fighters who strike with him. Mousasi may fall short against some other strikers, who have slightly better speed or footwork, but there's little chance of that being the case in this matchup.
Look for Mousasi to establish his range, and once he figures out Leites' timing, he'll start dropping hammers as the points rack up for a decision victory.
Prediction: Gegard Mousasi by unanimous decision
TOM BREESE VS. KEITA NAKAMURA
Breese might just be the best young prospect to come out of England since Bisping debuted on "The Ultimate Fighter" season 3. Breese is a powerhouse at 170 pounds and he's now training at Tri-Star in Montreal alongside fellow welterweight superstars Georges St-Pierre and Rory MacDonald.
Breese hits hard and he's unrelenting with pressure on the feet. There's still something for Breese to prove with his wrestling because many fighters out of England aren't known for being the strongest grapplers.
Matchup-wise, Nakamura is an accomplished submission specialist, so it might seem on paper that he'll be a tough style for Breese. That's probably not the case in this fight, however, because Breese should be able to simply overpower Nakamura in the clinch and then go for the knockout strike on the feet.
There's a reason why Breese is the biggest favorite on the card and that should equal another win for him.
Prediction: Tom Breese by KO, Round 1
FRANCISCO RIVERA VS. BRAD PICKETT
Rivera versus Pickett might just be the dark horse to win "Fight of the Night," as these bantamweights love a good slugfest and chances are the fists will be flying in this one.
Rivera arguably has some of the best stopping power in the entire division on the feet. He hits like a truck and if he finds an opening, he needs only one shot to put a stop to the fight.
Pickett is no stranger to getting involved in fire fights while also mixing in a solid wrestling game to keep his opponents off balance. More often times than not, Pickett is more than happy to trade strikes with his opponents, so that should make for some interesting exchanges with Rivera.
That being said, Rivera's power and ability to control the pace of this fight should be enough for him to get the win. He made a mistake in his last fight, getting drawn into a brawl, but if he can stay in control with his strikes in this one, Rivera should put on a show.
Prediction: Francisco Rivera by TKO, Round 3
MIKE WILKINSON VS. MAKWAN AMIRKHANI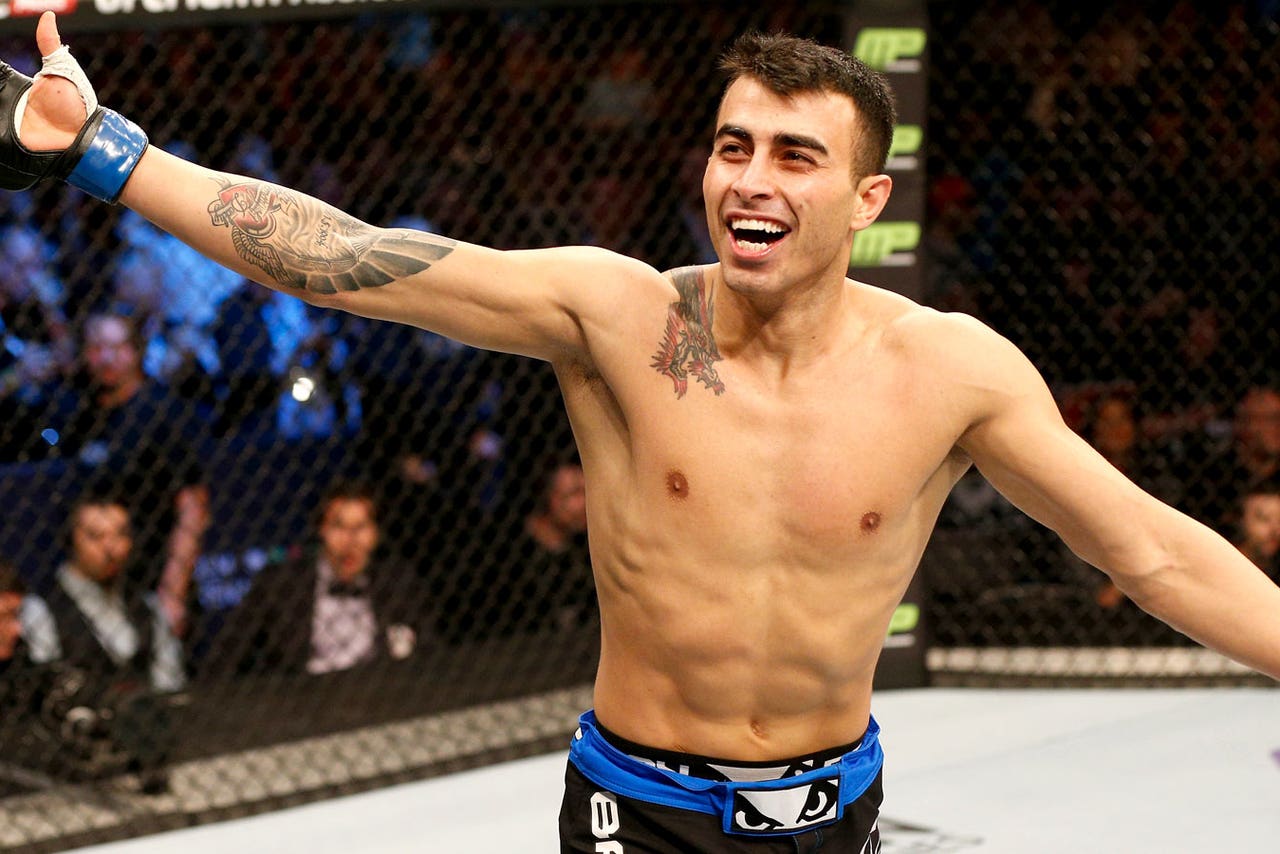 There's a lot of bad blood in this featherweight fight between the heavy-handed Brit Wilkinson and "Mr. Finland."
Wilkinson has shown signs of brilliance during his short career with the UFC, but unfortunately injuries have robbed him of a ton of time inside the Octagon. On the feet, Wilkinson is a powerhouse with serious knockout power. He's shown some weaknesses on the ground and that could be his undoing in a fight like this.
Amirkhani has become one of the most talked about fighters on the UFC roster and recently supplemented his training by working with the same team responsible for Conor McGregor. Amirkhani hasn't faced the best competition in his UFC career, but he's been ultra-impressive through his first two fights.
Amirkhani is stifling on the mat and explosive on the feet and while he'll have to be careful of Wilkinson's power, outside of that he should have an advantage everywhere else the fight lands.
Prediction: Makwan Amirkhani by submission, Round 2
NORMAN PARKE VS. RUSTAM KHABILOV
Rumors surfaced this week that Parke and Khabilov engaged in an altercation at the host hotel in London ahead of their fight. Clearly there's no love lost between these fighters and that emotion could be an indicator of the performances we'll see in the Octagon.
Parke's strategy likely will involve fast hands and faster feet as he looks to avoid the grappling and wrestling from Khabilov.
While the Dagestani fighter has struggled in a couple of recent bouts while also taking some extended time off from the sport, Khabilov was a rising star not that long ago. He earned that reputation with some of the most impressive wrestling we've seen in the Octagon, including more than a few high impact throws and suplexes.
In other words the last place Parke wants to be is trapped in Khabilov's clutches, because chances are he's going for a ride.
Khabilov certainly had some of his luster knocked off recently, but he still has a lot of potential. So long as he doesn't allow Parke to simply dictate the pace while sticking and moving with his boxing, Khabilov should be able to use power and wrestling to ground the northern Irishman for the win.
Prediction: Rustam Khabilov by unanimous decision
---
---