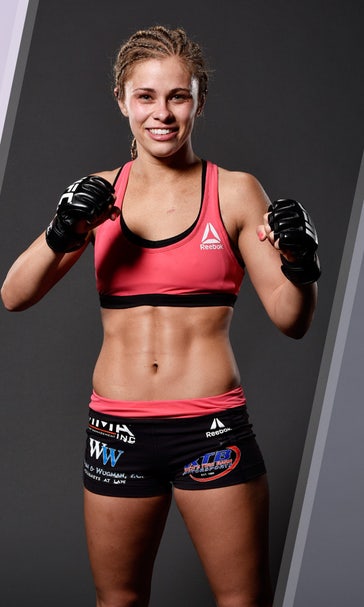 UFC 191 Mailbag: Paige VanZant's special treatment and Rumble's title chances
BY foxsports • September 2, 2015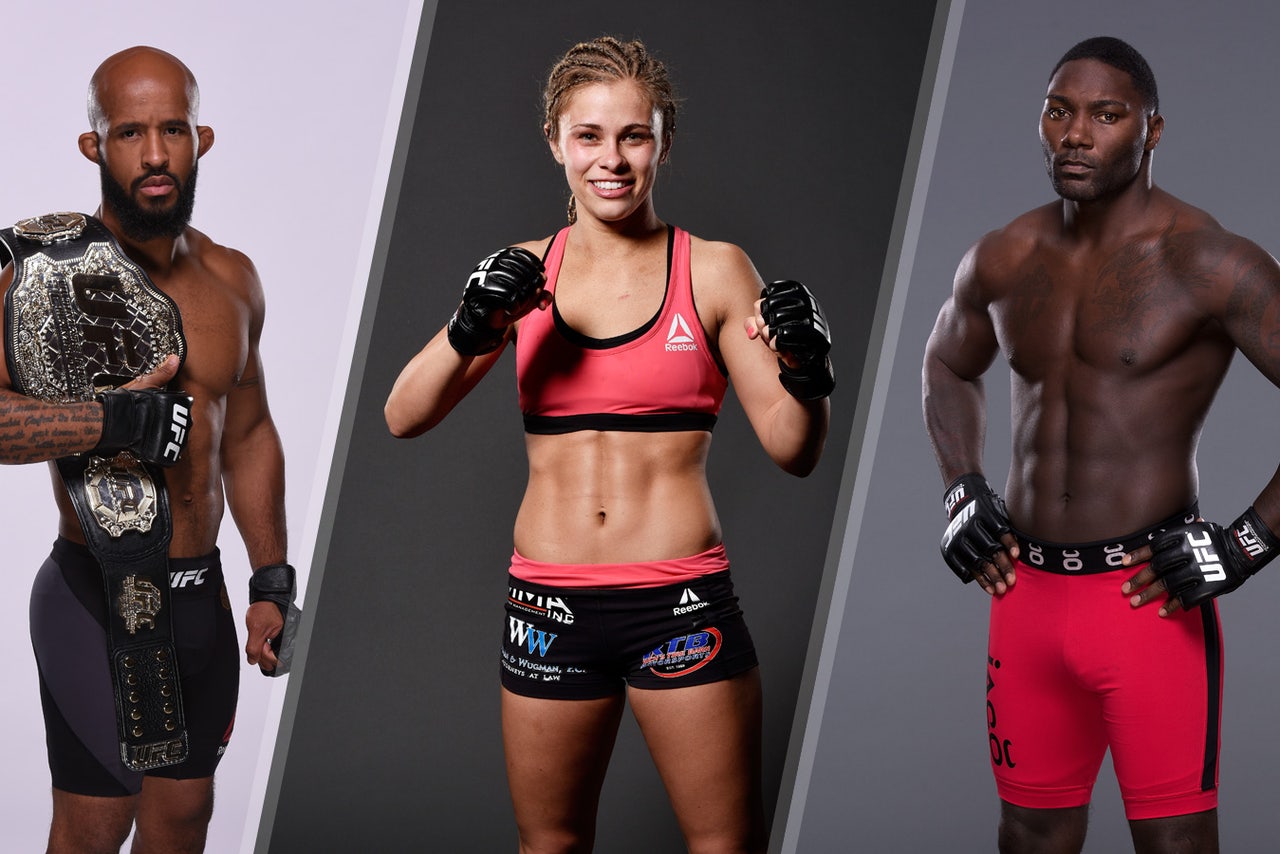 Do you believe that Paige VanZant is being given special treatment by the UFC?
-- Griffin in Maryland
Damon Martin: Not at all. I think people tend to forget that Paige is 21 years old with six fights on her resume. She needs time to develop and there's no denying Paige has huge star potential for this division and the UFC in general. It would be easy to argue that giving her Felice Herrig at the time was a major step up, but Paige delivered in a huge way.
In all reality, Alex Chambers was probably a more fitting second opponent but instead she gets her third. If Paige wins on Saturday (and I expect her to do just that), allow her to grow into bigger fights. If she stays unbeaten in the UFC through her first handful of fights, then it's time to look at the top five in the division as her real test -- a year from now.
Elias Cepeda: That depends on what you mean, exactly. If you're asking whether the UFC gives special treatment to VanZant in terms of publicity, most certainly. She's a good fighter who is proven against some of the best at strawweight, and she's also pretty and engaging. They'd be foolish not to capitalize on all that.
However, VanZant is getting nothing but tough fights so far in her UFC run. First, she had another rising young star of comparable skill and talent in Kailin Curran. Next, she drew Felice Herrig. On Saturday, she gets a proven veteran in Alex Chambers. If that's the UFC's idea of giving "special" treatment to a fighter, we'd hate to see what they do to athletes they don't favor...
Also, if DJ can beat Dodson again this Saturday, do you think he will break Anderson Silva's title-defense record?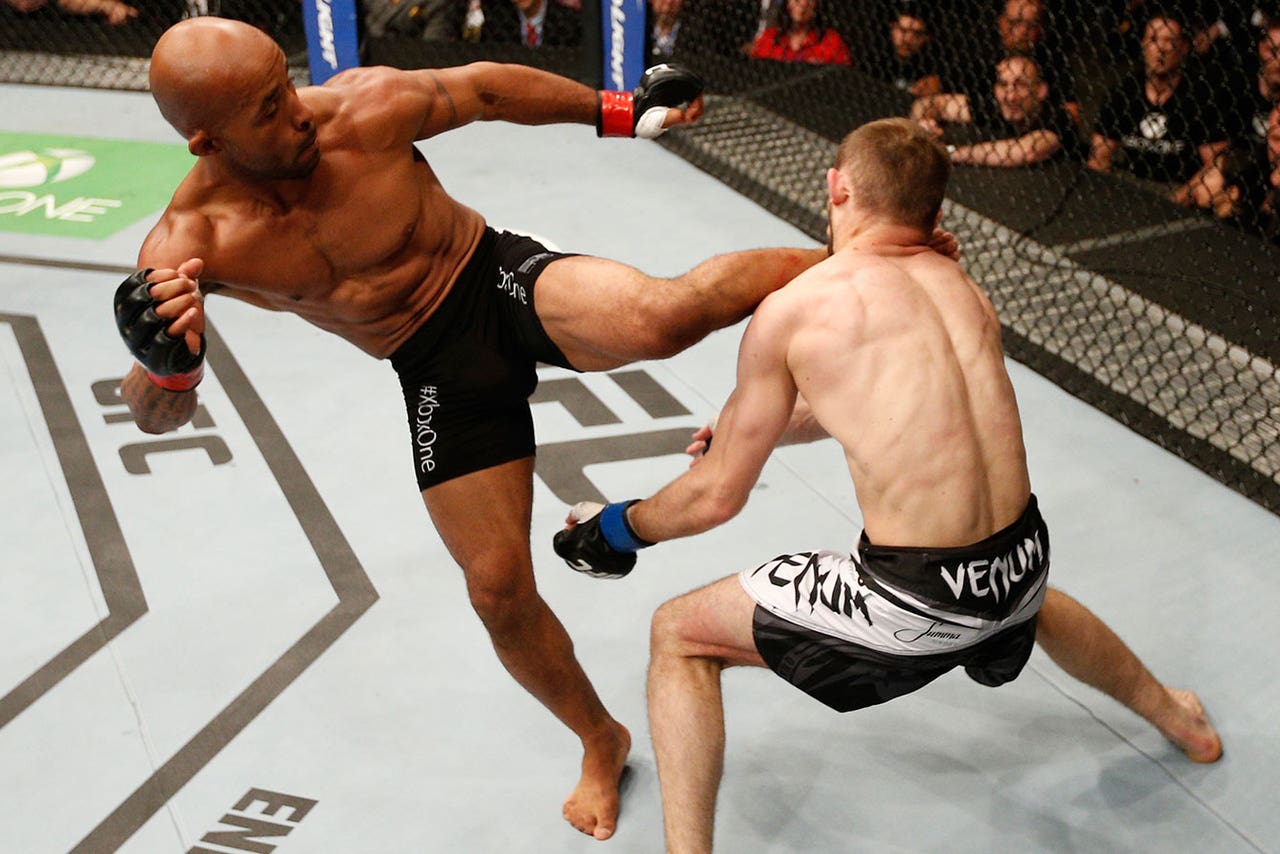 Demetrious Johnson defends his title for the seventh time at UFC 191
-- Follow-up from Griffin in Maryland
Damon: Jon Jones seemed like the most likely person to break that record until his recent legal troubles when he was stripped of the title, effectively ending his reign. Right now based on the current roster, I would have to say Ronda Rousey is probably the most likely to break the record just because her fights are so lopsided that it's hard to imagine anyone beating her. Plus she always seems to stay busy, so three title defenses a year is very manageable.
If Johnson beats Dodson and Rousey beats Holly Holm, they'll both have seven title defenses in a row. If I was a gambling man, I'd wager Rousey will probably have at least nine or ten by the end of 2016.
Elias: Dodson currently appears to be Johnson's biggest title threat. Should the champ get past his rival again, it would appear as though he's got slightly smoother sailing from there on out to tie and break Silva's title defense record. However, you never know what's coming in MMA, and that's a big part of the sport's beauty.
A slip, a single punch, or an inch too many given can end even legendary champion's runs. There's also new challenges around every corner. For example, Olympic wrestling gold medalist Henry Cejudo could very well improve well enough in the next year to make a serious title run. He may be the only man at flyweight able to match or exceed Johnson's athleticism and wrestling.
I don't know if Johnson can break Silva's record. Generally speaking, I think 10 fights or more in a row, at the UFC title level is an accomplishment that isn't going to be easily matched. I wouldn't be surprised if The Spider's record stands for years to come, but if it is to be broken, Johnson may have the best chance of any current UFC champion.
Should she beat Chambers, which fights would you give Paige in hopes of fighting Joanna [Jedrzejczyk]?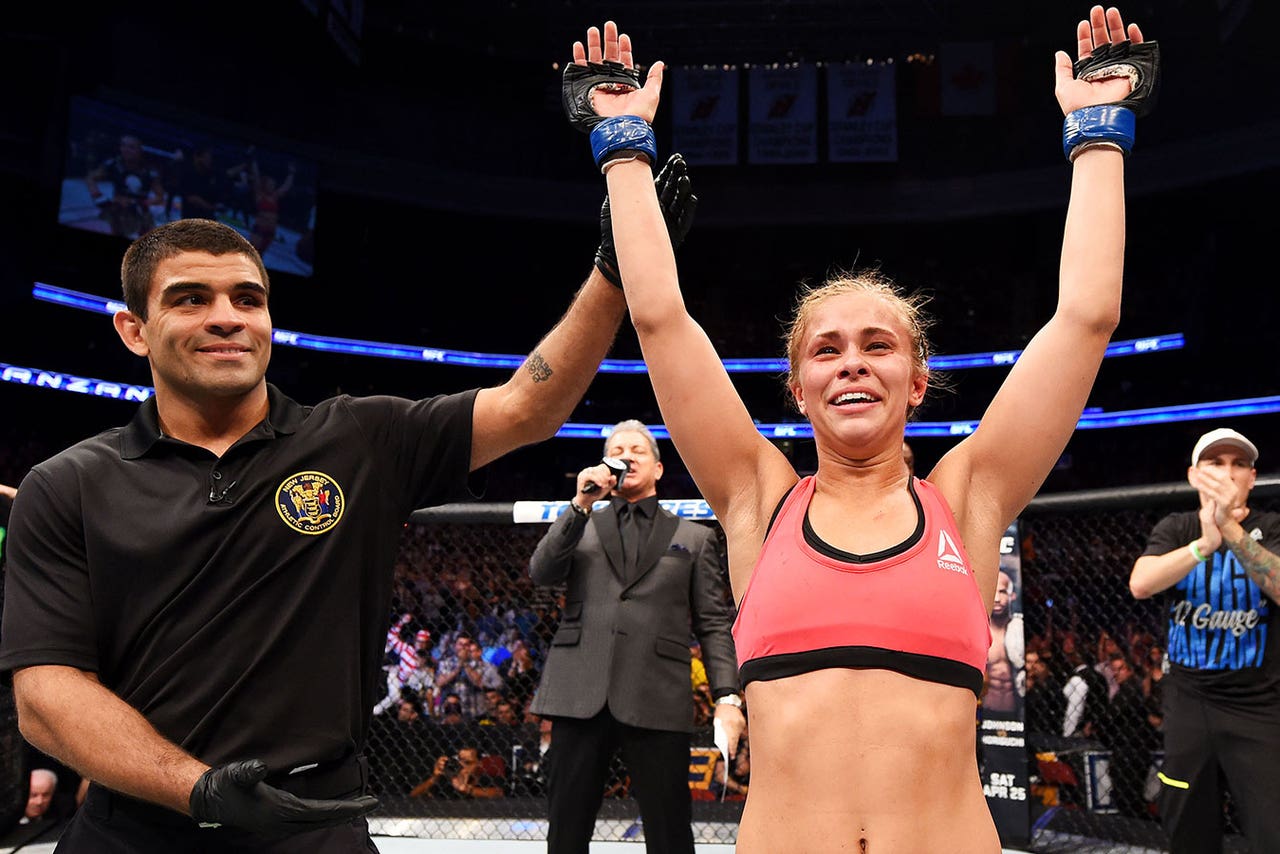 How many wins until Paige gets her shot?
-- @ColoradoMMAFan, Colorado
Damon: If Paige beats Alex Chambers I would still keep her far, far away from Joanna Jedrzejczyk for as long as possible. Paige is ultra talented, but she's 21 and still a novice in the sport. Don't put her into a title fight this early into her career only to watch her lose while her confidence gets shattered. I'd say a win at UFC 191 would put her in line for a few possible matchups, but I like a fight with Heather Jo Clark the best.
Heather will be coming back from knee surgery later this year and she looked great in her last bout against Bec Rawlings. It's a good matchup without pushing Paige too far up the ladder in the top 10 just yet.
Elias: I don't know that VanZant wants anything to do with Joanna Champion, any time soon. VanZant is humble and smart enough to know that she should take her time to get experience and get flat-out better before rushing into a title shot.
If she does beat "Astro Girl," and were she then to seek to hurry into title contention, she'd probably want to fight Claudia Gadelha, who has fought Joanna closest of anyone. VanZant has the talent and grit to become a world champion one day, but neither Gadelha nor Joanna would be great fights for her at this point.
Does Rumble get another title shot if he beats Manuwa? If not, what's next?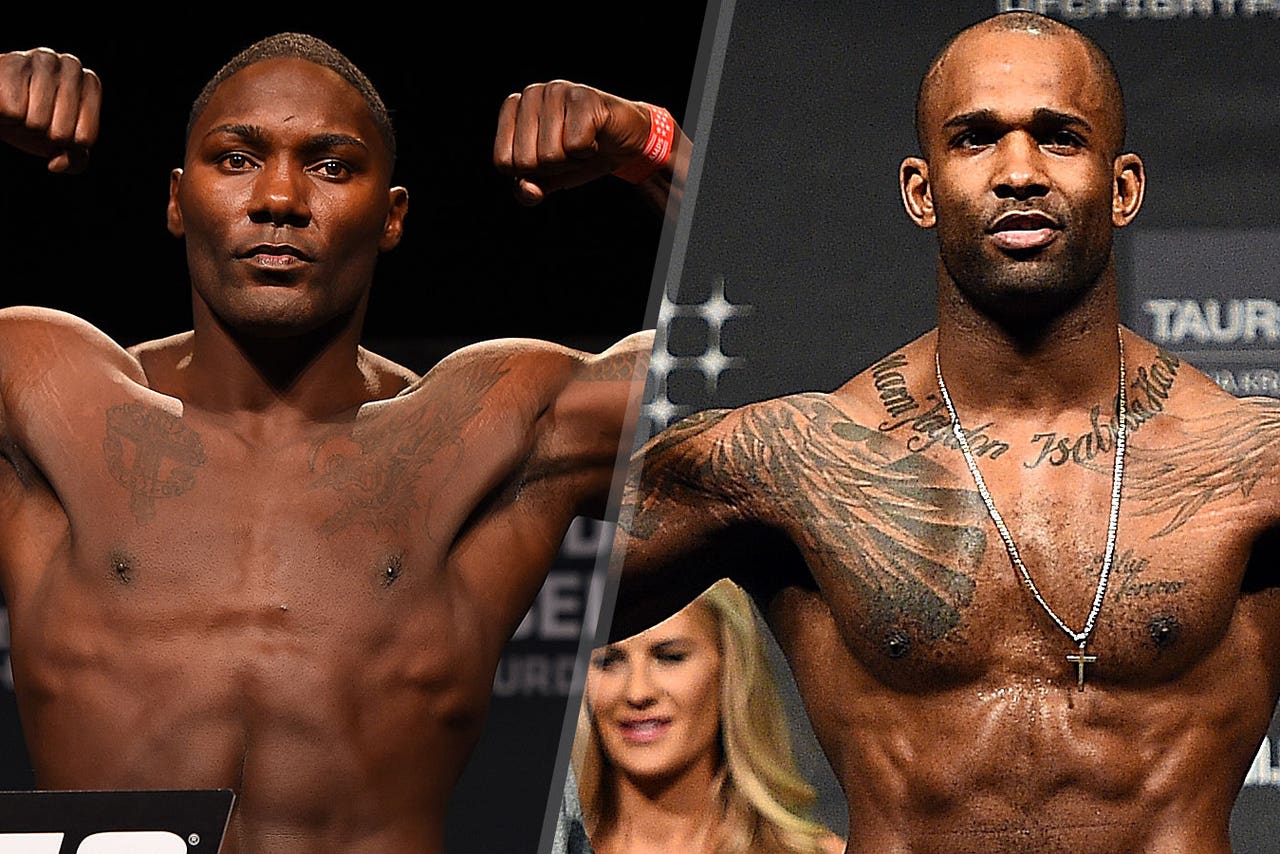 Anthony 'Rumble' Johnson faces a tough test in Jimi Manuwa
-- Eddie in Washington, DC
Damon: I don't think you can give "Rumble" a title shot off of one win, although Alexander Gustafsson is getting one off a loss so what do I really know? In all seriousness, the winner of Ryan Bader and Rashad Evans probably deserves the next title shot against either Gustafsson or Daniel Cormier.
Johnson could get the winner of Glover Teixeira and Patrick Cummins or possibly land a slugger's dream match against Quinton "Rampage" Jackson when his legal issues are finally resolved. Unfortunately, the light heavyweight division is painfully thin outside the top five or six fighters so Johnson's choices are somewhat limited, but he's not quite ready for another title shot just yet.
Elias: I'd say "no" but there's no way of telling what's going to happen in the Jon Jones-less light heavyweight division, these days. Storyline-wise, rematches with either Alexander Gustafsson or Daniel Cormier could make sense, for different reasons, should "Rumble" get past the heavy-handed Brit.
Depending on how Cormier vs. Gustafsson goes, including how healthy both men come out of it, Johnson may find himself next in line. Shoot, if Jon Jones comes back soon, Johnson could find himself fighting the stripped former champion soon as well, since fans clamored for their originally scheduled title fight earlier this year.
You know what, the more I think about it, the more likely it seems to me that Johnson will be pushed into another title bout, should he win this Saturday. If Johnson can get back in the win column, and stay out of trouble, he's still an appealing and dangerous challenger.
How does Arlovski handle Mir's sick ground game?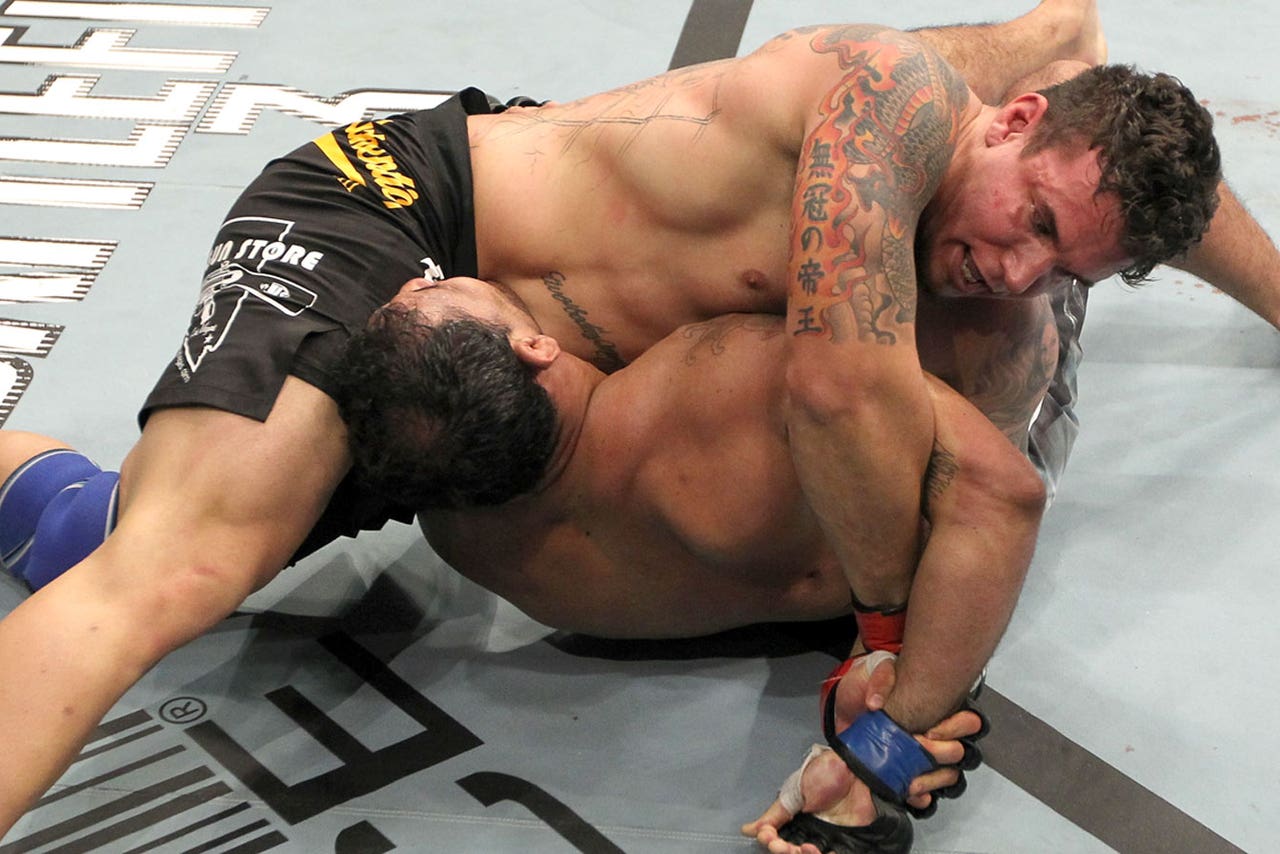 Frank Mir (top) secures an arm lock against Antonio Rodrigo Nogueira at UFC 140
-- Michael in Boston
Damon: I think the better question should be can Frank Mir get Andrei Arlovski to the ground? Arlovski has the highest takedown defense in UFC heavyweight history -- he blocks 88.4-percent of takedowns attempted against him. There's no doubt that Mir is the best submission specialist in the heavyweight division along with Fabricio Werdum and Josh Barnett, but Arlovski is no slouch.
He's a veteran Sambo practitioner, who has pulled off his fair share of submissions over the years as well. If the fight hits the ground, Arlovski just needs to hope it's not after he's been knocked down because that's when Mir can take full advantage of his submission arsenal.
Elias: Full-disclosure, Arlovski and I have shared the same Brazilian jiu-jitsu and MMA coach since the Belarusian walked into our gym shortly before his UFC debut against Aaron Brink, back in 2000. As such, I'm of the opinion that Arlovski has long had the very best in MMA and grappling instruction available to him in the form of, at least, coach Dino Costeas, for just about all of his career.
I won't make any friends of mine happy in saying this but Arlovski has never appeared to me to make the most of that resource, however. I've long thought that the former UFC champ is one of the most physically gifted heavyweights in the world.
All that is to say that Andrei Arlovski is in the same boat as just about everyone else in the heavyweight division in that he doesn't want to spend too much time on the ground against Frank Mir. Mir is far from his prime at this point, but he's a real threat off his back, and certainly once he gets on top, on the ground. Arlovski is tough and durable, including on the mat, and I bet he has some nifty tricks up his sleeve on the ground if Mir underestimates him.
However, Arlovski should work to keep things on the feet if he can. Arlovski is the solid pick on the feet, and Mir is on the ground but both may be able to surprise the other, given the right opportunity. Mir's hands are looking more fluid than ever, and no one, not even Frank Mir, wants to let someone with Arlovski's strength and athleticism latch onto an unsuspecting neck or limb.
Want to have your question featured in our mailbag? Reach out to @DamonMartin or @EliasCepeda on Twitter or email us at UFConFOXMailbag@gmail.com!
---
---