Ultimate Fighting Championship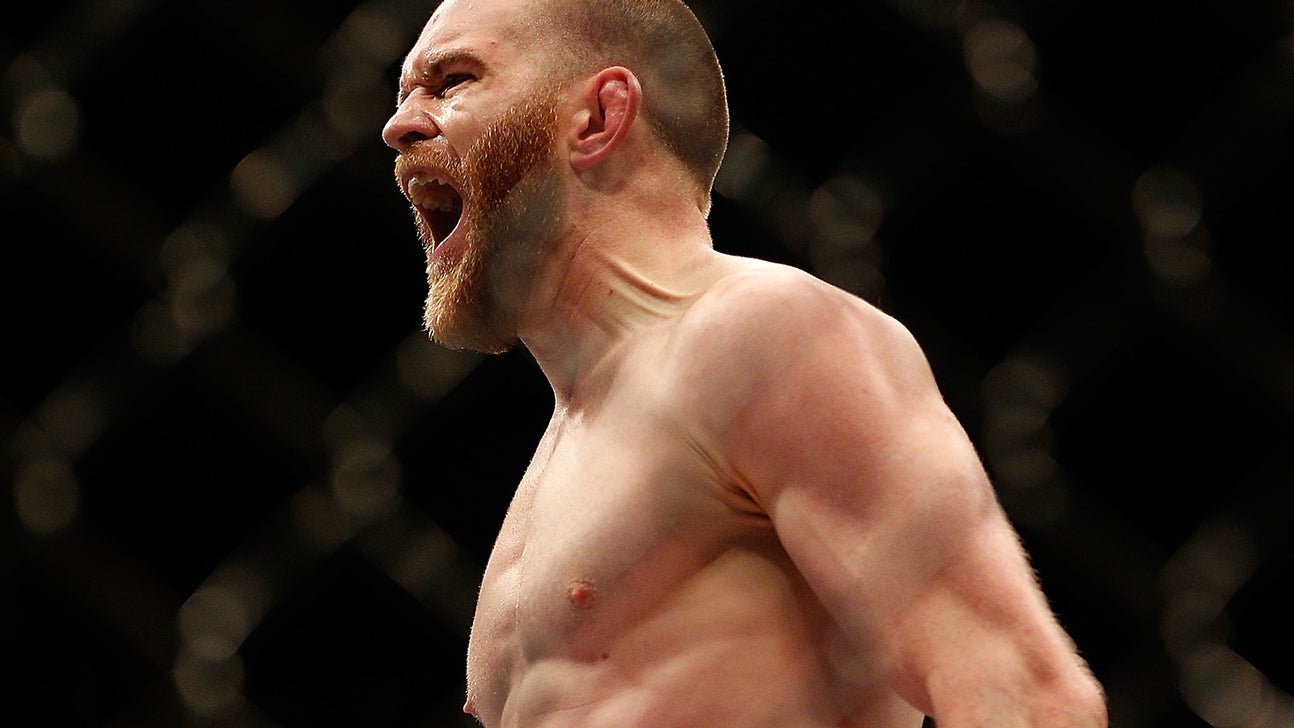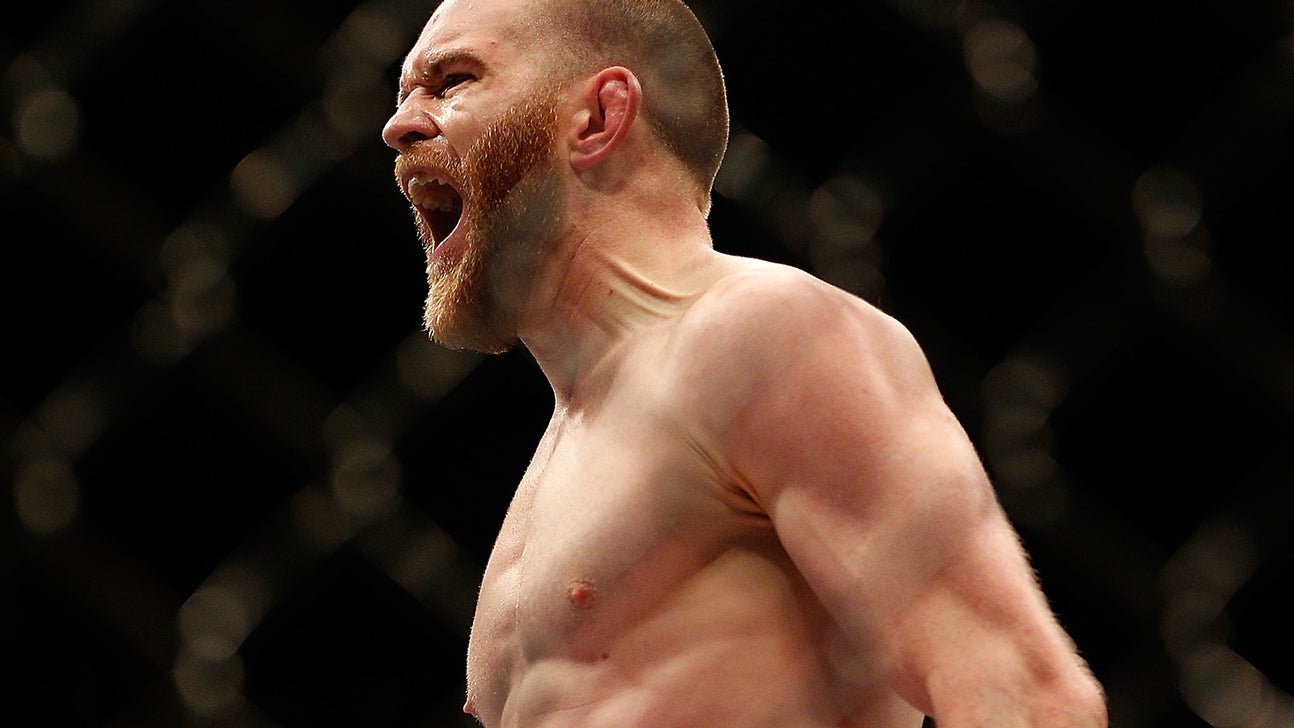 Ultimate Fighting Championship
T.J. Grant would love to fight 'Cowboy' Cerrone or Nate Diaz upon his return
Published
Aug. 10, 2014 6:15 p.m. ET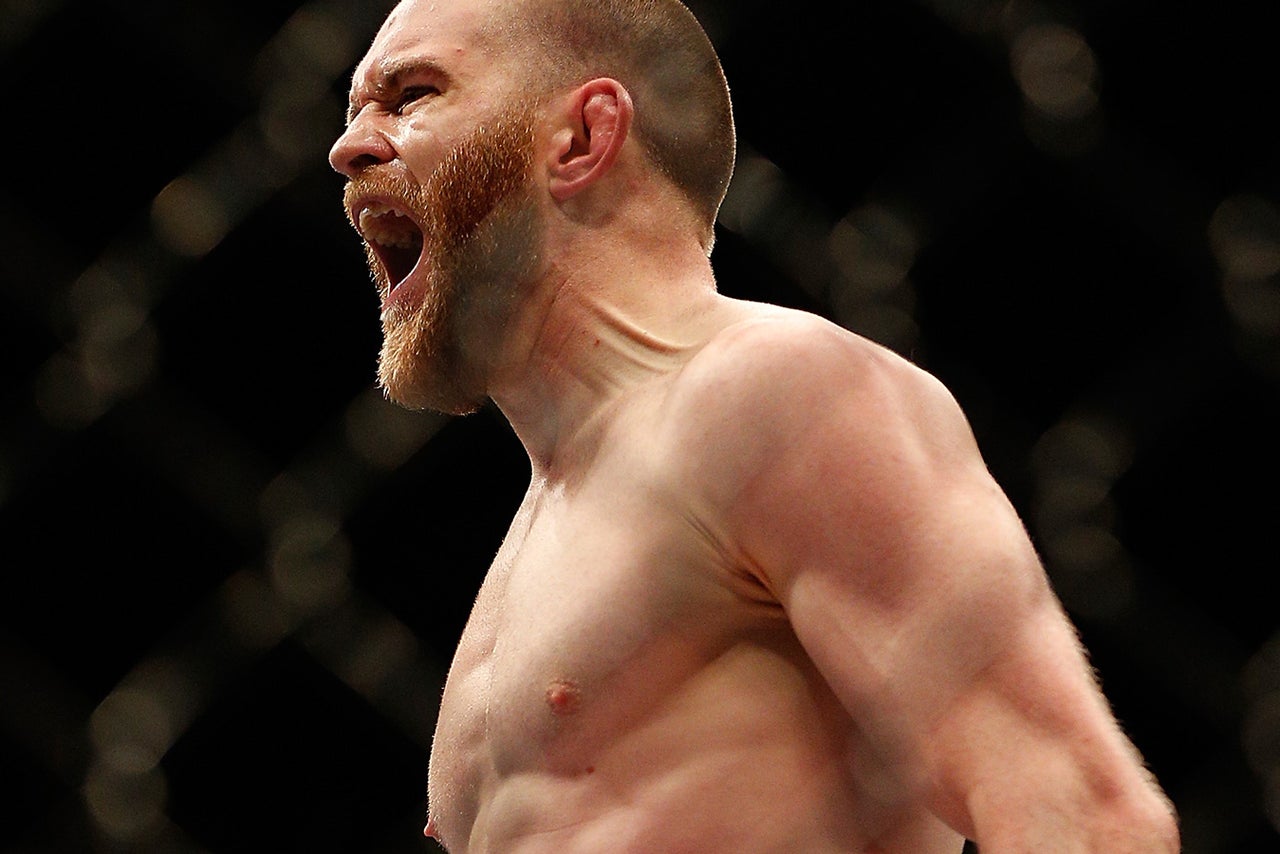 It was just over a year ago that Canadian T.J. Grant was scheduled to fight Benson Henderson with the UFC lightweight title up for grabs after he reeled off five consecutive wins, including first-round drubbings of both Gray Maynard and Matt Wiman. 
Dropping down to 155 pounds put Grant in the right weight class and he proved it with a blistering style that landed him right in the crosshairs of a title shot when disaster struck at the worst possible time.
Grant suffered a concussion while training jiu-jitsu ahead of his scheduled bout with Henderson and it forced him out of the fight. He was again set up to battle for the gold, this time against new champion Anthony Pettis in December 2013, but his concussion symptoms persisted and Grant was unable to take that fight also.
So for the last several months, Grant has stayed off the radar and outside of appearing at a few UFC functions, he's dedicated himself to getting better and allowing his body to heal. Concussions are a controversial subject in sports because there's no right or wrong answer when it comes to the time it takes the brain to get better after suffering a serious blow. It's been argued that many professional football players come back far too soon after suffering a concussion, while hockey players like Sidney Crosby have missed huge stretches of time dealing with the exact same kind of injury.
It's now been 13 months since Grant suffered his concussion and the good news is he's starting to feel like his old self again, and that means he'll be ready to return to the Octagon in the very near future.
"Things are pretty good," Grant told FOX Sports. "I'm working out hard, I've been pushing myself in the gym, I feel like I'm in great shape. Now it's just about getting over that last hump and getting cleared, which hopefully I can get done sometime soon. It's still a little bit unpredictable, I can't really put a time table on it, but I'm close. I feel pretty good.
"I'm rolling, I'm doing jiu-jitsu, I'm doing kickboxing, but I'm not sparring.  I'm staying away from wrestling, but I'm doing technical wrestling. I'm just trying to avoid the unpredictable things that come along with wrestling and striking. I feel like I'm pretty good, but there's still a little bit of lingering issues so I hope I'll get them sorted out soon."
There were stretches during Grant's injury that he could barely walk outside because the blinding sunlight would permeate his eyes and cause throbbing pain from the concussion. The most menial tasks that most people don't even think about when doing them became a burden for Grant because of the concussion, but now that he's nearly healed it's a blessing to be able to do them again.
The scans his doctors have done are all cleared, but that doesn't mean Grant is completely out of the woods yet. Because so many issues with concussions are still not understood even with the most sophisticated medical analysis, the real clearance comes from the patient and a little bit of self diagnosis.
"A lot of it comes down to how you feel," Grant stated. "I've been checked out and had all the brain scans and those have always come back good. I recently had an MRI on my neck because I've had a lot of chronic inflammation in it and I'll get these little headaches from it and fatigue, but again that MRI came back clean, too so I'm starting to feel pretty good. The symptoms don't affect me day to day, it doesn't slow me down or make me tired or anything like that anymore. I'm confident I'm going to be back, I'm going to be back sooner rather than later."
Over the last few months while his concussion symptoms have started to dwindle, Grant has been pushing harder and harder in the gym. As he got his body back in shape, the realization of what came next was an exciting prospect for the 30-year-old Canadian because that meant he was about to get back to business.
When he left the UFC last year due to the injury, Grant was the No. 1 contender in the lightweight division. He knows coming back after a year away he's going to have to fight another top-ranked opponent before earning his long awaited title shot, but the good news is it shouldn't take more than one win to put him right back to where he was following his first-round TKO over Maynard in May 2013.
A return in his home country certainly wouldn't hurt matters much either.
"I feel like I'm fit and I'm going to be ready to fight people soon," Grant said. "I don't see any reason why I can't just jump right back in. I'm looking to fight. I want to make money, too. I never ever take fights for money, but that definitely doesn't hurt when you haven't earned money in over a year. I'm hoping for Halifax. Halifax is what I'm game planning for, but I haven't talked to Joe Silva yet. When I'm ready to go, I'll give him a call and hopefully he'll be able to give me a spot along the way.
"A lot has changed, but a lot hasn't changed. I'm still right there. I feel like I'm the best and I've got to go out and prove it again."
As far as opponents go, Grant has never been the kind of fighter to call anybody out or trash talk just to build hype around one of his bouts. That said, Grant would like to fight a certain kind of opposition after sitting out for over a year and watching the lightweight division move on without him.
Considering he was already supposed to fight for the belt, Grant knows he's a top matchup for any lightweight hoping to get closer to the title. It might even be the kind of fight that could coax a certain Stockton, Calif., notable to get back to action inside the Octagon.
"I would personally like to fight Nate Diaz or Donald Cerrone," Grant said.  "I think they would be exciting fights. I like the way they come forward and they fight. It's a competition, but it's a fight first, and that's what I want. But really I don't care.  It's all about timing and some guys have fights, it's nothing personal. I just go out there and do my job.
"That would be ideal. I'm not picky. I'd bet Cerrone will probably have a fight booked in the next two days. Anybody in the top 10, it doesn't matter."
Before he can book a fight with Cerrone, Diaz or any other opponent, Grant needs to go through the last stages of his concussion recovery so he can get cleared to book a fight. Once that happens, Grant anticipates booking a return to the Octagon immediately and then reclaiming the top spot in the division that he earned before injury robbed it away from him. 
---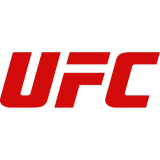 Get more from Ultimate Fighting Championship
Follow your favorites to get information about games, news and more
---