Ultimate Fighting Championship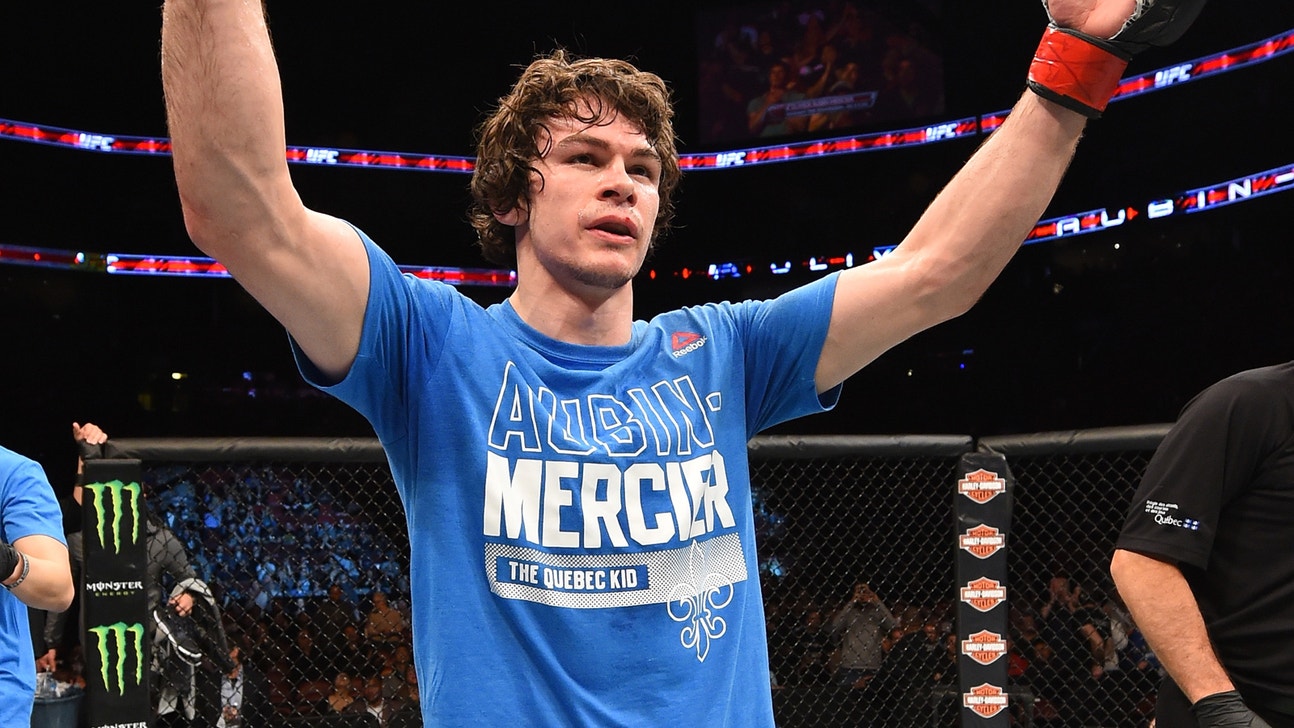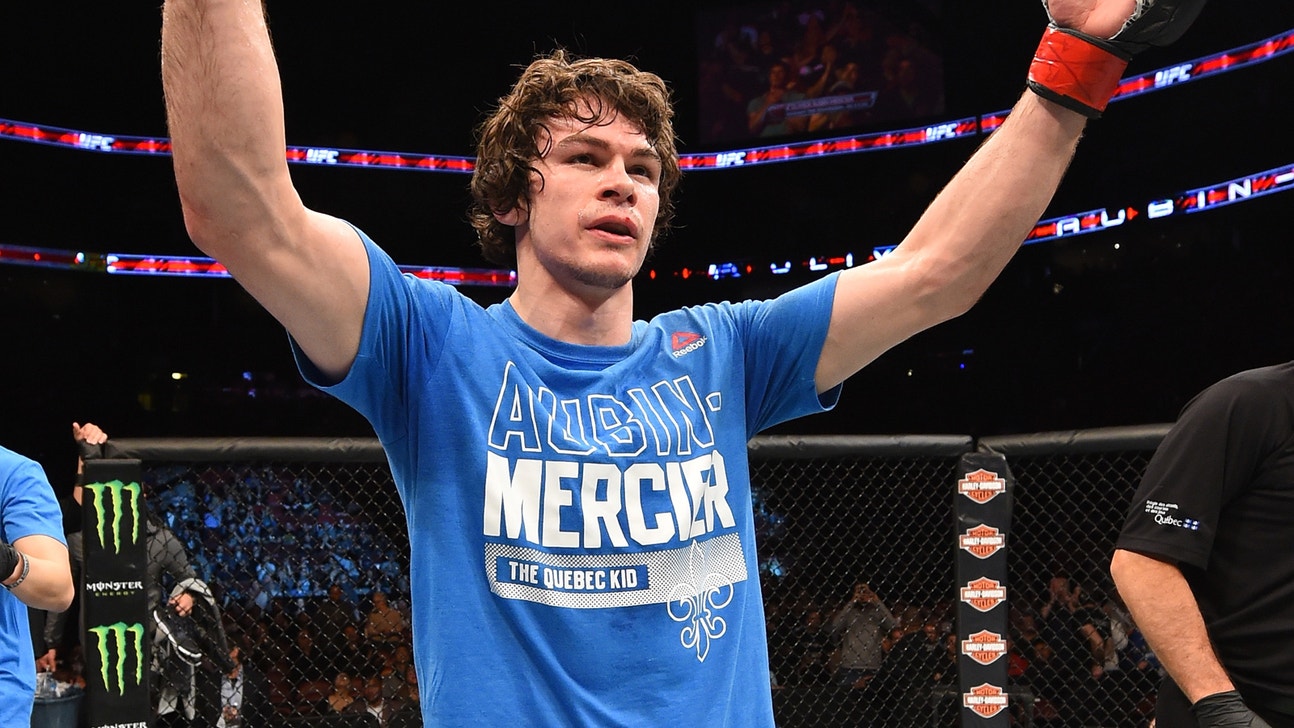 Ultimate Fighting Championship
Olivier Aubin-Mercier taps Thibault Gotti with third-round submission
Published
Jun. 18, 2016 11:42 p.m. ET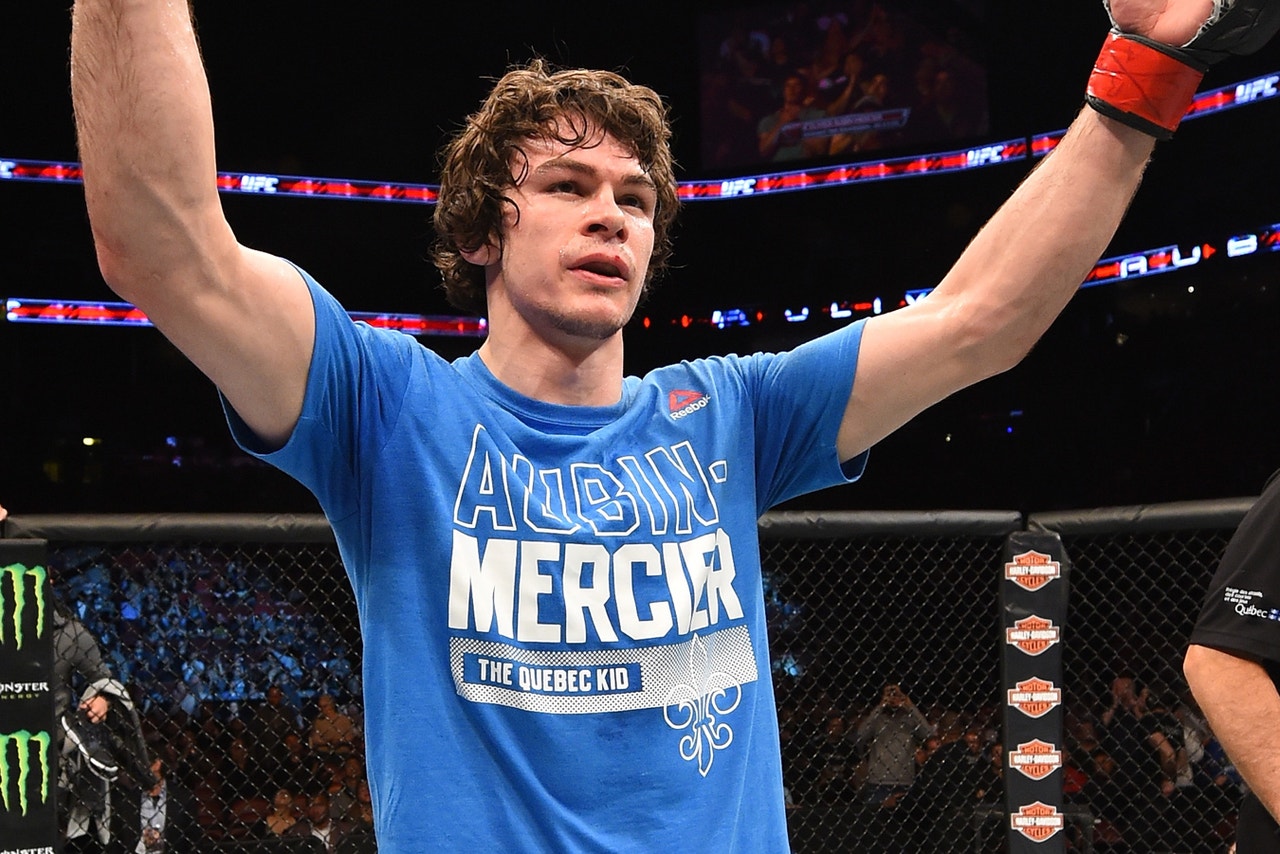 Olivier Aubin-Mercier has been touted as one of Canada's best up-and-coming talents, and he showed why with an impressive third round rear naked choke finish to put away Thibault Gotti in his native country Saturday.
Aubin-Mercier was returning from a loss in his last fight, but it was clear the defeat didn't stick with him because the Montreal native was on the attack right away, putting the pressure on Gouti in each and every round.
The 27-year-old Aubin-Mercier is best known as a relentless wrestler, and he showed off his grappling prowess early in the first with a powerful takedown against the cage.
Despite Gouti's attempt to stop him by grabbing the fence on the way down, the Canadian still managed to plant him on the mat.
Aubin-Mercier immediately started to open up with his ground and pound attack, but Gouti did a great job avoiding damage before he reversed positions and cracked his opponent with a hard left hand.
The shot rattled Aubin-Mercier, but he regained his composure and quickly worked back to the feet as the fighters took the center of Octagon. Just before the round ended, Gouti unleashed a fast combination that pushed Aubin-Mercier back until the horn sounded.
Gouti looked very comfortable on his feet in the second round until Aubin-Mercier finally swooped in for another takedown with just under three minutes to go. This time, Aubin-Mercier maintained control on top while working inside Gouti's guard as he peppered away with short punishing punches and elbows.
Aubin-Mercier's dominance extended into the third and final round, where he took Gouti to the mat again. Only this time, he was able to take the back where he quickly started fishing for submissions.
Aubin-Mercier's relentlessness paid off after he rolled and wrapped up a rear naked choke that had Gouti tapping almost immediately.
The Canadian crowd roared in celebration for Aubin-Mercier's win as he moved to 4-2 in the UFC after debuting as part of "The Ultimate Fighter: Nations" cast in 2014. 
---
---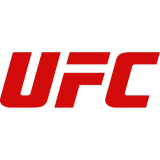 Get more from Ultimate Fighting Championship
Follow your favorites to get information about games, news and more
---