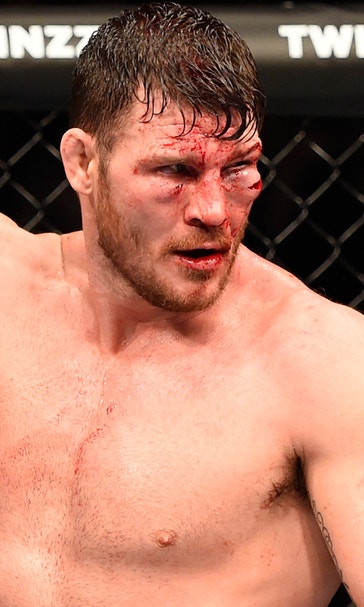 Michael Bisping responds to 'cry baby' Chris Weidman
November 15, 2016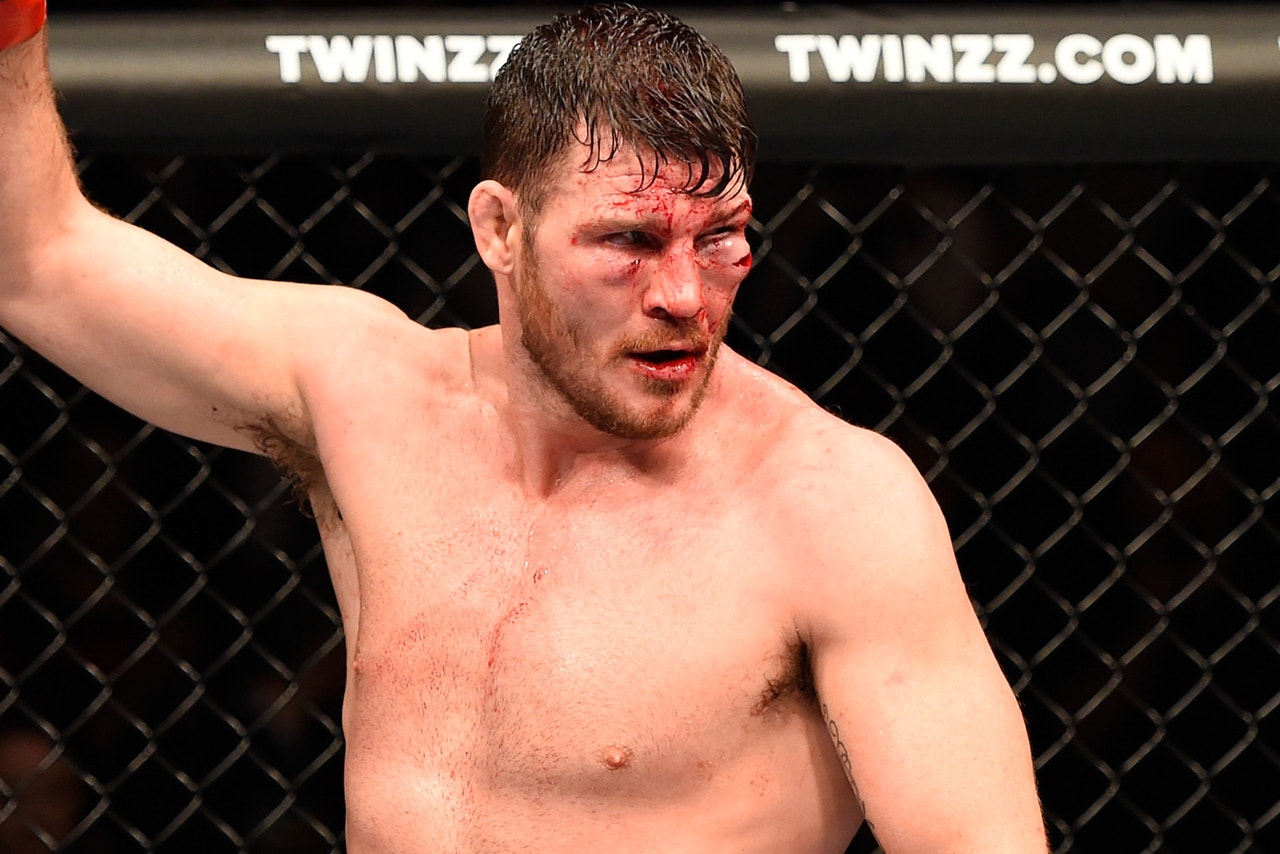 Michael Bisping made the first defense of his middleweight title this past Saturday night when he edged out Dan Henderson in a five-round decision, but his celebration didn't last very long.
Bisping was unable to attend the UFC 204 post-fight press conference after the promotion insisted that he go to the hospital to get his face checked out just in case there were any broken bones suffered during the fight with Henderson.
In the immediate aftermath from the fight, Bisping heard from the peanut gallery about his win — most notably former champion Chris Weidman, who said that he didn't agree with the decision and felt Henderson should have walked away with the title.
"I dominated that fight," Bisping said in response when talking to the "UFC Undisputed" podcast. "(Henderson) had a couple of big moments, but realistically he won two minutes of a 25-minute fight. I feel like I was in control of the fight for the most part.
"I was stalking him down, I was controlling the Octagon, I was being the aggressor, I was outstriking him, but he had a couple of good moments so God bless him."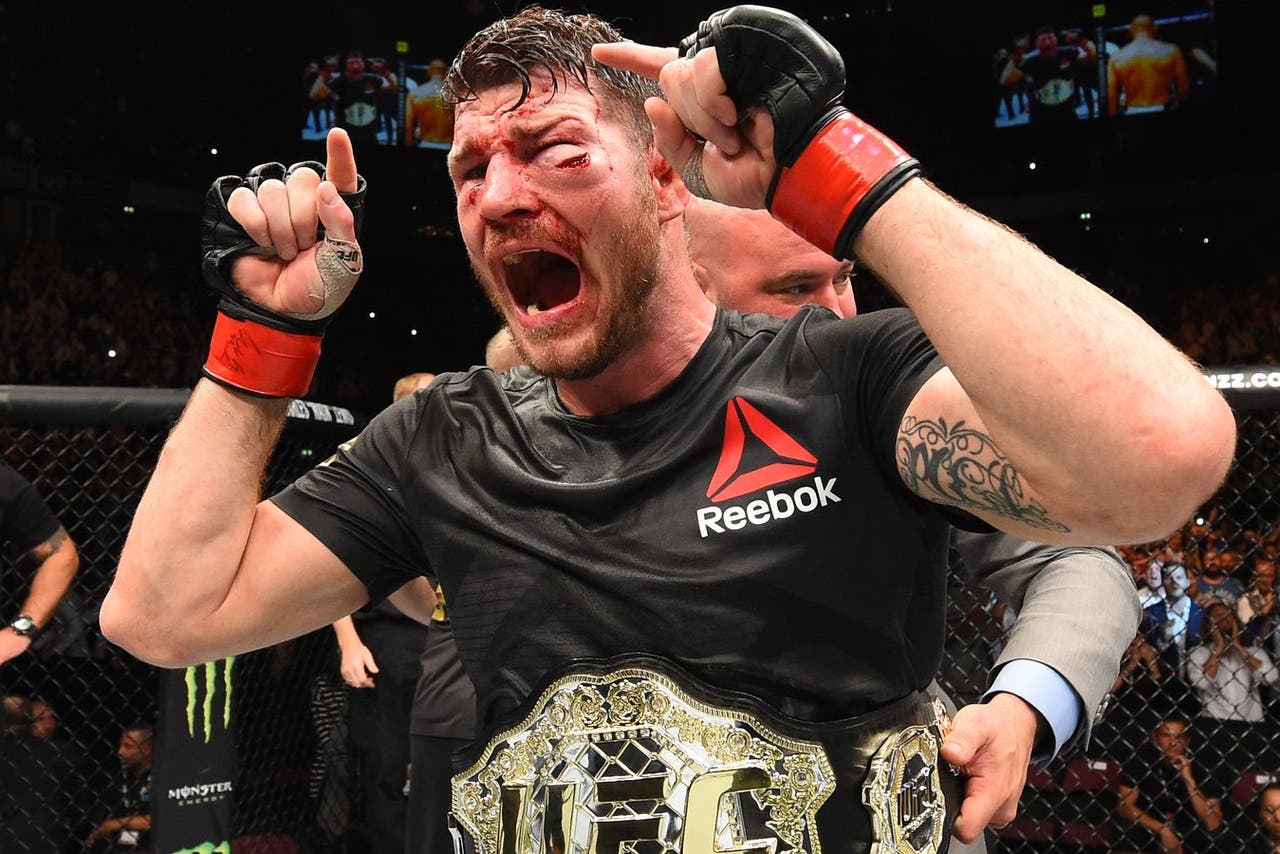 The two good moments Bisping referenced came in the first and second rounds where Henderson dropped the champion with his signature right hand.
Any knockdown is scary but the punch that landed in the opening round saw Bisping drop to the mat and Henderson followed him to the ground with a barrage of shots looking for the finish.
Bisping survived, but his face was mangled as a result but the middleweight champion promises he was never in that much trouble.
"To be honest, I was totally fine. Obviously, it sounds like full of bravado saying that but my faculties were with me at all times. I remember everything about the fight," Bisping said. "A lot of fights, you don't really know what happened. I knew exactly what happened. He drops me obviously, good and proper, and he does a great job of following up in that first round. He got a couple of big elbows, which opened up the big cut, that's what did my eye.
"He did a good job of grounding and pounding, but I was totally with it."
No matter what argument was had after the fight, Bisping got the win and he will now move forward in his career and he would love nothing more than to offer Weidman the next shot at his title.
Bisping and Weidman have long engaged in a war of words over the years and a title fight between the two of them would undoubtedly draw a lot of interest.
Bisping says he's tired of hearing Weidman complain about everything, most notably the way he constantly barks about his performances even while holding onto the UFC middleweight title. The same title Bisping took off Luke Rockhold, who ripped it away from Weidman last December.
"He doesn't stop complaining does he? He (expletive) feels everyone owes him something," Bisping said.
Bisping is happy to give Weidman a shot at the title if he can get past Olympic silver medalist Yoel Romero on Nov. 12 at UFC 205.
The UFC hasn't declared whether or not Weidman will get the shot with the win, but Bisping would love to see him walk away victorious and then finally settle their differences in the Octagon.
"If that whiner, if that cry baby Chris Weidman wants to do it, I'm more than happy," Bisping said. "If he gets past Yoel Romero next month, let's do it son. He thinks I'm ducking him. He's (expletive) crazy. I've never ducked anyone in my life. I'm certainly not going to start with that (expletive) (expletive) bag.
"So if he wants to do it, he can come out here and he can try to wrestle me to death but he'll (expletive) find himself getting punched in the face repeatedly. Dan Henderson's a tough bastard, but I'll finish Chris Weidman, that's for sure."
---
---