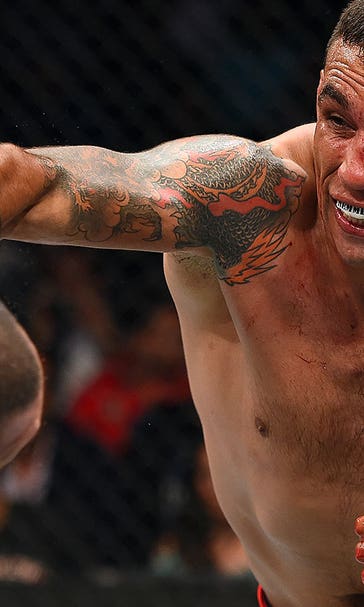 Manager: Fabricio Werdum will eventually be called the greatest of all time
May 14, 2016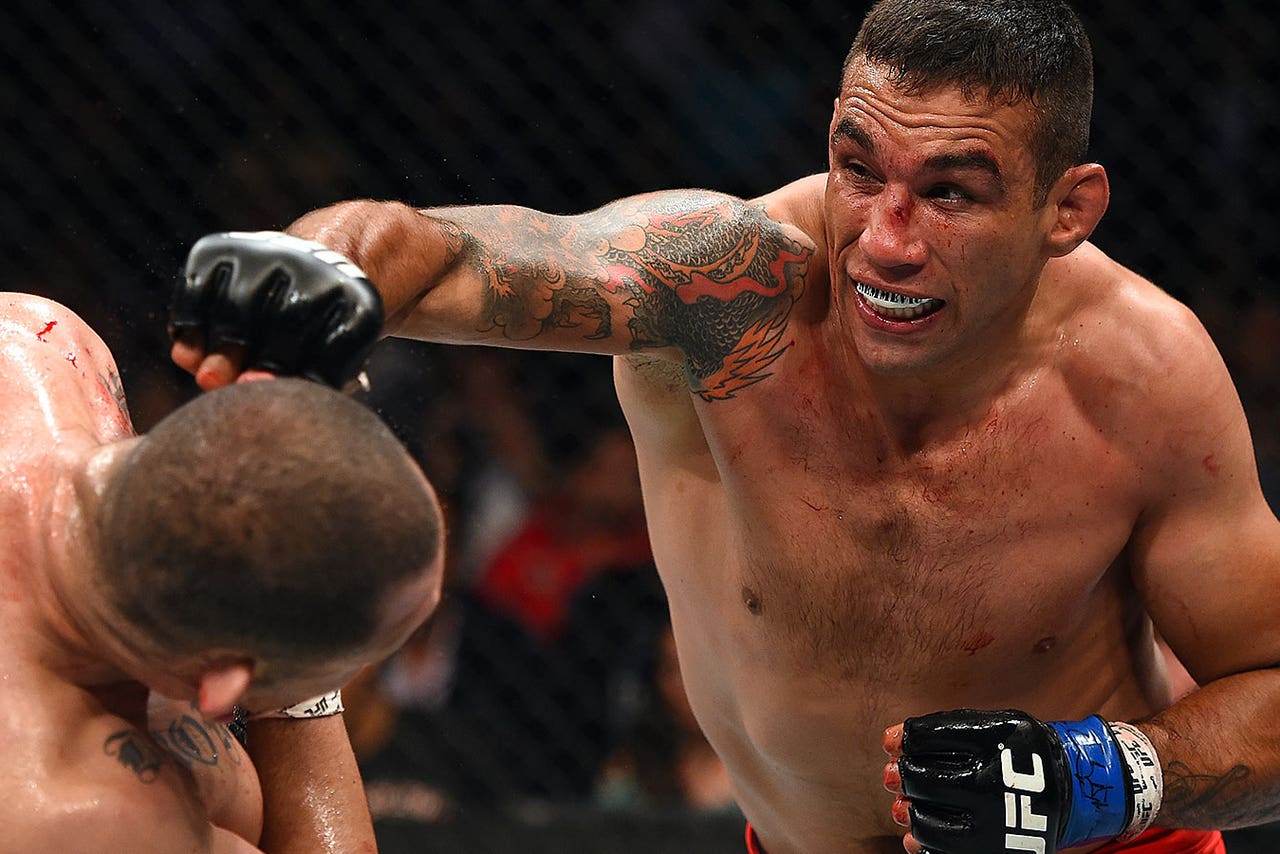 Fabricio Werdum will walk into the Arena da Baixada in Curitiba, Brazil on Saturday night to make the first defense of his heavyweight title, but as one of the top fighters over the last decade he's also fighting for something bigger.
Legacy.
Werdum has been considered one of the best heavyweights in the sport for many years, but only now has he finally reached the top of the UFC when he defeated Cain Velasquez in 2015 to win the gold.
Considering Werdum already holds wins over a long list of Hall of Fame names and other fighters considered to sit at the top of the mythical greatest of all time list, the current UFC heavyweight champion has a resume that could go toe-to-toe with anybody in history.
It's part of the reason why Werdum's manager Ali Abdel-Aziz believes when the Brazilian fighter is finally finished with his career, he will be remembered as the best that's ever put on a pair of gloves and competed in the heavyweight division.
"He beat Alistair (Overeem) already, he beat Mark Hunt already, he beat "Bigfoot" (Antonio Silva) already. He's beaten almost everybody. He beat all three of the greats, then you become the greatest. He deserves it. If you look at his resume, you'll recognize his accomplishments," Abdel-Aziz told FOX Sports on Thursday. 
Werdum will take another step towards cementing that legacy on Saturday night when he faces Stipe Miocic in the main event at UFC 198.
As dangerous as Werdum has been over his last six fights -- including two knockouts and two submissions -- his best weapon against Miocic might be his health.
Nagging injuries and lingering problems from the past have haunted Werdum in training previously, but according to his manager, the 38-year old Brazilian is better than ever and his body has reached peak conditioning going into this fight.
"For the last two camps, Fabricio had nagging injuries, opponents changed and this is the prime time Fabricio Werdum. He almost had two camps for one fight. He doesn't have any injuries," Abdel-Aziz said. "His training has been perfect. Everything has been so perfect it's kind of making me nervous.
"I'm just telling people, if you had a chance to beat Fabricio Werdum in the past and you didn't beat him, you're out of luck now. Because right now, I think he's unbeatable. He has so many weapons. His Muay Thai, his jiu-jitsu, his wrestling, he's so durable. You see a lot of heavyweights who get knocked out, but Fabricio can take it and he can give it."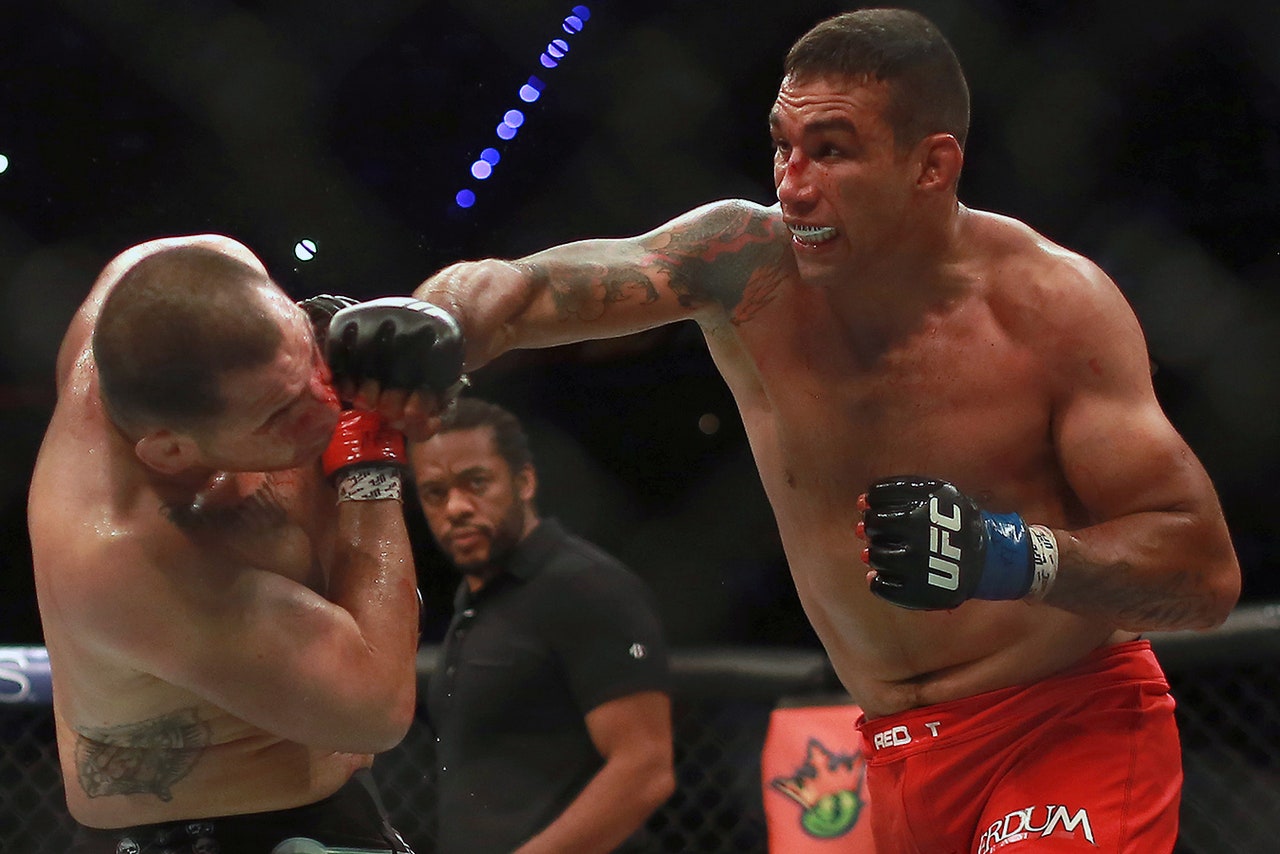 Abdel-Aziz has nothing but respect for Miocic and the skills he'll bring into the cage against Werdum, but he just believes his fighter is in a better position to win right now.
"I know Stipe Miocic is tough," Abdel-Aziz said. "Stipe is dangerous but he's prepared. His coaches prepared him and I think Fabricio is on a different level. I don't see this going to a decision. I think Fabricio is going to finish him."
A win on Saturday night would notch Werdum's first title defense while adding yet another accolade to his resume.
Over time, Abdel-Aziz believes Werdum will be recognized for his accomplishments but the road towards immortality doesn't stop at UFC 198. Abdel-Aziz feels like Werdum can win this fight with Miocic and go on to defend the title multiple times in the future as well.
He's just that good.
"Eventually they are going to call him the greatest heavyweight of all time," Abdel-Aziz said. "The UFC treats him like a champion and Lorenzo and Dana they treat him like a champion. They put him headlining a show in a 45,000 seat stadium.
"I don't think this man can be beaten. Anything can happen, but the only thing I can see Fabricio Werdum losing is if somebody throws a lucky punch. The odds of that are very slim. Fabricio is on fire."
---
---