Khabib Nurmagomedov, Tony Ferguson get in expletive-fueled war of words ahead of UFC 209
February 24, 2017

If one thing was made clear after the UFC 209 pre-fight conference call on Thursday it's that co-main event competitors Khabib Nurmagomedov and Tony Ferguson are just champing at the bit to get into the cage together.

The March 4 matchup is actually the third time the two fighters had been scheduled to meet, but injuries have prevented the bout from taking place prior to UFC 209.

Now Nurmagomedov and Ferguson meet with the interim lightweight title on the line, but the personal bad blood in this feud might go much deeper than any belt being handed out after the fight is over.

To date, Nurmagomedov and Ferguson have come face to face on a couple of occasions at UFC media functions. But the opportunity to speak to each other this week resulted in the two top-ranked lightweights engaging in a brutal back-and-forth war of words.

It all started when Nurmagomedov lobbed the first shot at Ferguson when offering up his prediction on how the co-main event will play out next Saturday night.

"March 4, I'm going to make history. I'm going to break this guy," Nurmagomedov said. "He may think he's tough but once [the] cage door closes, me, him alone inside the cage I'm going to break this guy."

"You ain't breaking [expletive]," Ferguson responded.

Warning explicit language:

https://youtu.be/dk4jtUqEi6w

The conversation then took a turn toward the skills the two fighters possess going into UFC 209 — most notably, the matchup pitting Ferguson's wrestling against Nurmagomedov's sambo background from Russia.

"From pure wrestling, I've got 20-plus years," Ferguson said. "I've got 20-plus years doing this sport and I did so well in it I've actually taken up other sports because of it. I got bored with wrestling because it was so awesome and I loved it and I did it for so long that I wanted to learn how to box.

"This guy has no chance against my wrestling, dude. He thinks sambo's awesome, I've got respect for the sport, I've got respect for where he comes from, but my wrestling's far superior and my style is just completely different from his. I'm going to run circles all over this guy."

Nurmagomedov fired back by bringing up the negotiations for the fight that nearly fell apart when Ferguson asked the UFC for equal money as his opponent to accept the bout.

At one point, UFC president Dana White even declared the fight was no longer happening. But clearly, the two sides eventually came to an agreement. That didn't stop Nurmagomedov from pouring salt in that open wound by suggesting that Ferguson didn't actually want the fight, and that's why he was demanding money that the UFC wasn't willing to pay him.

"I have one question — if you're so confident like this why you try running away from this fight? Why? I make this fight," Nurmagomedov said.

"You talk too much. I want to ask you something. Listen, why did you try running away from this fight? What I want? I want to break your face. I want to break your heart."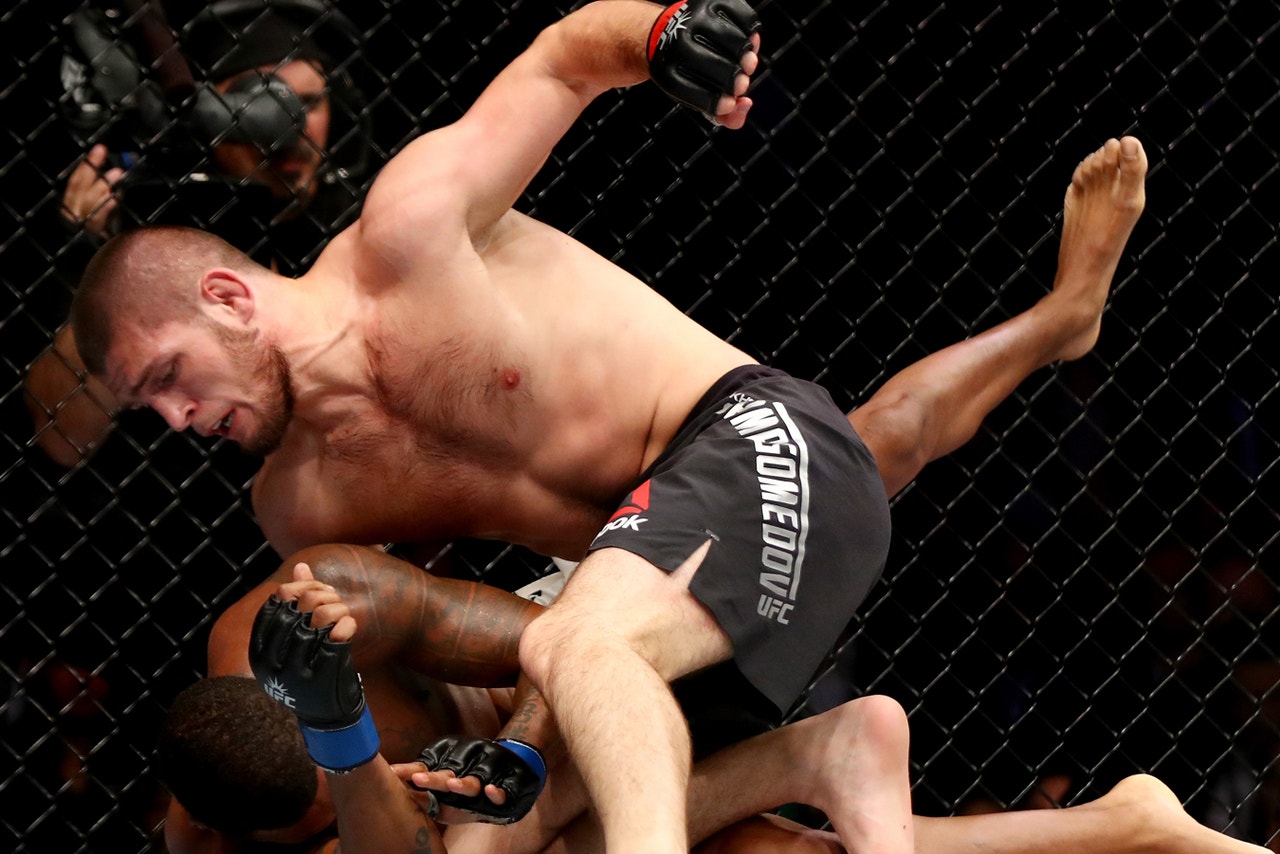 Of course, Ferguson countered by stating that he never avoided a fight with Nurmagomedov while also pointing out that his home country of Russia is going to be awfully disappointed by what unfolds once they actually step into the cage together.

"There's nobody running away from this fight. There's nobody [expletive] running from you. Absolutely not. Dude, you're a [expletive] bully. Just like everybody else at AKA [American Kickboxing Academy]. All you do is talk [expletive]. Wait 'til March 4," Ferguson said.

"You've got 1.9 million people that are going to be [expletive] sad as [expletive] when I go in and finish your ass."

The trash talk eventually escalated to the point where Nurmagomedov claimed that Ferguson would be all but retired when he's finished with him at UFC 209.

"When the UFC ask me you have to fight with Tony, I said OK let's go, this is what I want because you have nine-win streak, I have eight-win streak, we have to fight. After the UFC ask him, he said please give me money, give me this, he tried to run. You have to shut up and focus on myself," Nurmagomedov said.

"You never asked about fight with me. You tried to run away. You know why you asked for more money? Because this is your last fight. This is your last fight in the UFC. We'll see March 4. I'm going to break your career, I'm going to break your face."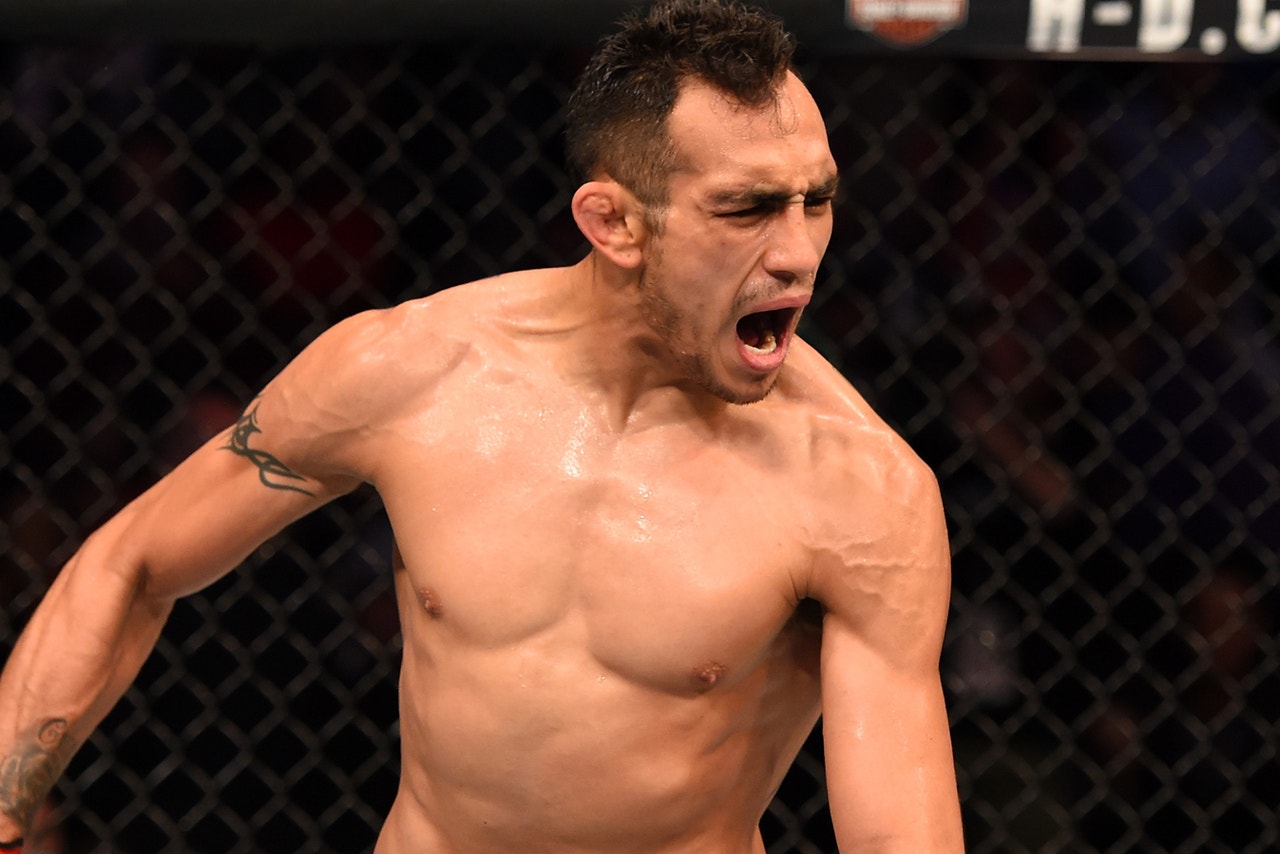 As for Ferguson, he scoffed at Nurmagomedov's claims and even managed to give himself a new nickname at the same time.

"Trust me, I'm a [expletive] machine now," Ferguson exclaimed. "You have no idea what you're dealing with. You just woke me up. Keep laughing, I'm the new John Wick."

The back and forth exchanges from Nurmagomedov and Ferguson dominated nearly the entire call, which goes to show the intense rivalry shared between these two lightweight competitors. Clearly, March 4 can't get here soon enough for either one of them.


---
---