Ultimate Fighting Championship
Ultimate Fighting Championship
Josh Barnett on Brock Lesnar: He won't be any better now than he was
Published
Jun. 17, 2016 10:30 a.m. ET

Josh Barnett wouldn't mind fighting the returning former UFC heavyweight champ Brock Lesnar. After all, Barnett recently told The MMA Hour that he believes Lesnar got a lot of credit he didn't deserve.
"I wanted it because he's a professional wrestler and so I am," he explained.
"I wanted it because after five fights, they tried to say he was the No. 1 heavyweight in the world, which I thought was insulting to all of us. Not that he wasn't talented, not that he didn't have the potential to be far better than he ever was able to really show out there with such a young career, but it just felt like utter and absolute propaganda, and it was upsetting that there were media outlets that were supposed to be top of the pops that bought it."
Furthermore, Barnett doesn't believe that Lesnar ever really respected Barnett's coach Erik Paulsen's CSW team. "And then there's also the fact that he had an open invitation to come to CSW and train with us all the time in between fights and to prepare and grow as a fighter and never took us up on it," he continued.
"[Lesnar] never came out. He never seemed to take the time in between his fights to become a much better fighter. And I felt like, 'Well, that was part of the reason his last couple fights went the way they did.'"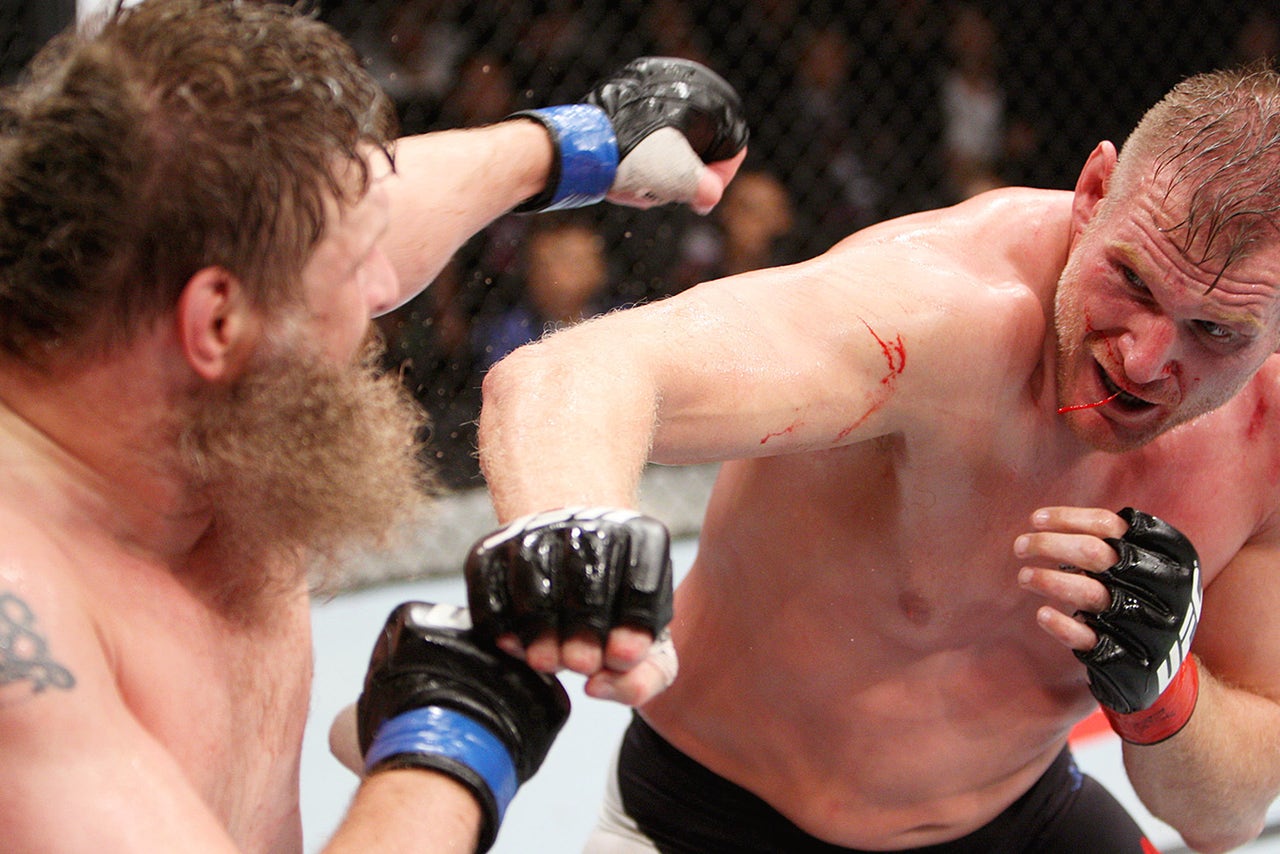 Josh Barnett (R) says that Brock Lesnar got undeserved hype as an MMA fighter.
Lesnar was stopped in his last two bouts, by Cain Velasquez and Alistair Overeem. Now that Lesnar is returning to competition after nearly five years away from MMA, Barnett doesn't forsee the wrestler being any better than he used to be.
"I don't know what he's done from then until now, but being out of it as long as he has, I don't think he's going to be stepping into the cage a better fighter than he was when he left," he explained.
With that said, Lesnar is always a dangerous opponent, the catch-wrestler conceded. In the end, Barnett simply doesn't believe that Lesnar has put in the necessary work to improve as a fighter.
"Of course he has a chance. He's a tank," he concluded.
"He's got an incredible wrestling background. He's a great physical specimen. He's no dummy. Brock is a smart guy, and I still think he is a massive wealth of untapped potential. It's just that it has not been tapped. It has not been approached the right way. I would be surprised if his preparation leading up to this is really [sufficient]. ... As a trainer, as someone that's trained people for world championship matches, I just don't think that the right approach is being taken with him."
---
---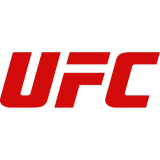 Get more from Ultimate Fighting Championship
Follow your favorites to get information about games, news and more
---