Ultimate Fighting Championship
Ultimate Fighting Championship
Josh Barnett flagged for potential doping violation by USADA
Published
Dec. 27, 2016 8:21 p.m. ET

Former UFC heavyweight champion Josh Barnett has been notified by USADA of a potential doping violation after failing an out-of-competition drug test.

UFC officials announced the news on Tuesday.

"The UFC organization was formally notified today that the U.S. Anti-Doping Agency (USADA) has informed Josh Barnett of a potential Anti-Doping Policy violation stemming from an out-of-competition sample collection on December 9, 2016," UFC officials wrote in a statement.

"USADA, the independent administrator of the UFC Anti-Doping Policy, will handle the results management and appropriate adjudication of this case. It is important to note that, under the UFC Anti-Doping Policy, there is a full fair legal review process that is afforded to all athletes before any sanctions are imposed."

There's no word on the substance found in Barnett's sample. USADA is not allowed to reveal that information without the athlete doing so first or until the adjudication process has been completed.

This is not the first time Barnett has run afoul of drug testing throughout his 19-year career.

Following a fight with Bobby Hoffman at UFC 34 in 2001, Barnett tested positive for a banned substance and was issued a warning by the state of Nevada.

One fight later, Barnett defeated Randy Couture at UFC 36 for the heavyweight title but he tested positive for a banned substance in the aftermath. Barnett was then stripped of the UFC heavyweight title and he ultimately left the promotion to pursue new opportunities abroad in Japan.

Barnett once again ran into trouble in 2009 when he was scheduled to face Fedor Emelianenko in the short-lived Affliction promotion before the California State Athletic Commission flagged him for failing an out-of-competition drug test for steroids and denied him a fight license.

The event was eventually canceled and Affliction went under not long after.

Barnett returned to the UFC in 2013 and even submitted to enhanced drug testing ahead of his bout with Travis Browne, prior to the promotion creating its own anti-doping program.

Since USADA came on board with the UFC in 2015, Barnett has been tested 14 times total but this is the first occasion he's been flagged for any banned substances.

Barnett hasn't made a statement yet regarding the matter but he is afforded a full adjudication process with USADA prior to any possible sanctions being handed down.


---
---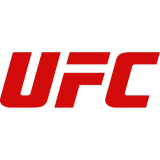 Get more from Ultimate Fighting Championship
Follow your favorites to get information about games, news and more
---