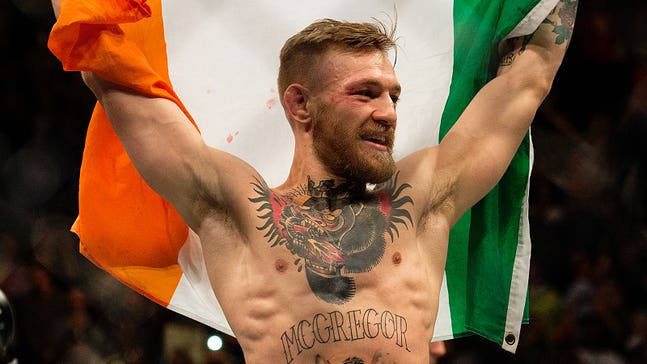 Joe Rogan has the perfect opponent for Conor McGregor's next fight
Published
Mar. 17, 2016 4:14 p.m. ET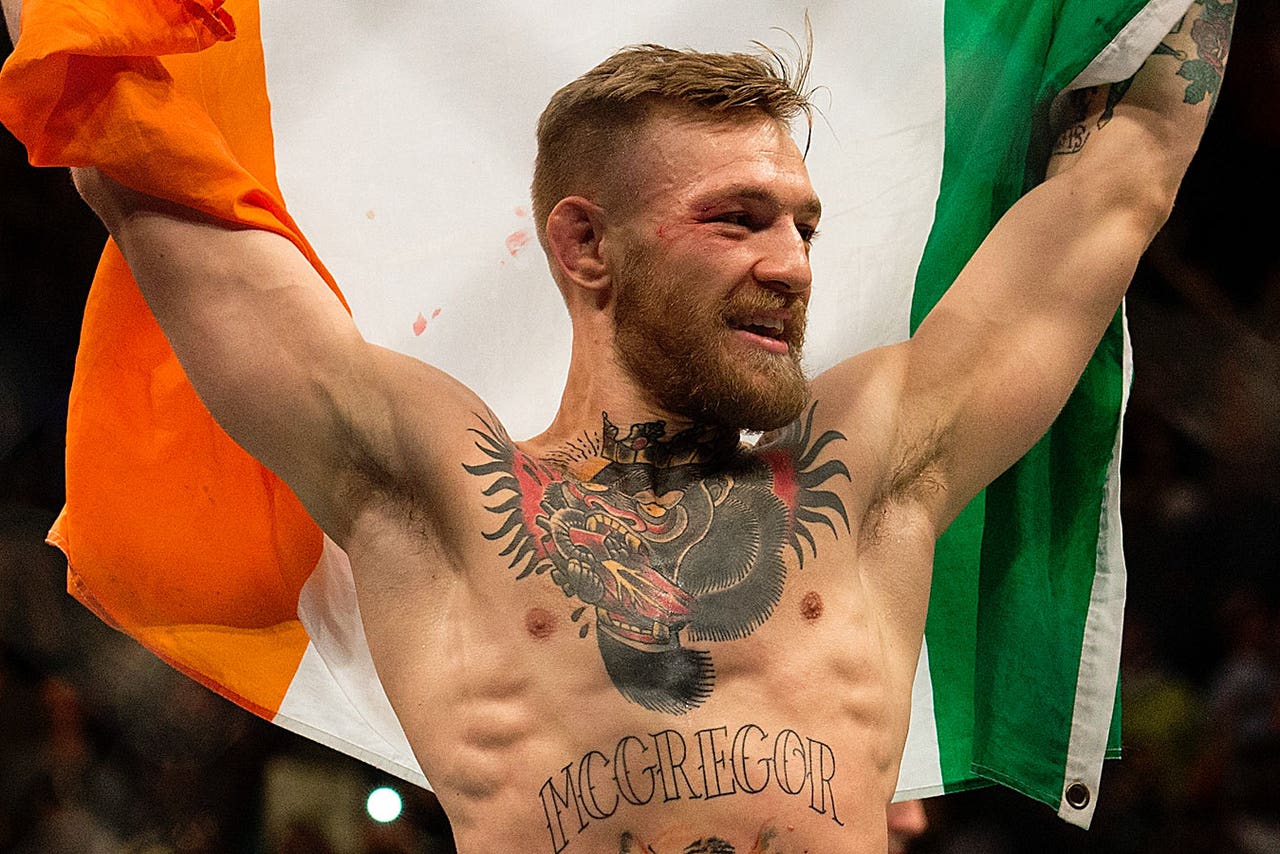 Conor McGregor will likely return at UFC 200 to defend his featherweight title, but there's still no decision as to whether he'll face former champion Jose Aldo or top-ranked contender Frankie Edgar.
Aldo is at the top of the list after losing to McGregor in just 13 seconds at UFC 194 last December. The image of Aldo coming crashing down to the canvas after a single punch landed is tough to forget. And Aldo hasn't fought since that time to remind the world why he was the featherweight champion for seven consecutive defenses prior.
But UFC color commentator Joe Rogan thinks Edgar should be the fighter to get the call. And for a myriad of reasons.
"Frankie Edgar's a way easier sell," Rogan said in his recent podcast. "If Aldo comes back and wins and wins in spectacular fashion, say Aldo and Cub Swanson have a rematch. Because Cub Swanson and Aldo went the same way that Aldo and McGregor went. Aldo jumps at him, hits him with a flying knee, two seconds into the fight, cracks him.
"He's got to win again. If he wins again. You could sell it but you wouldn't sell it for as much as if Aldo won."
Rogan equates McGregor and Aldo's situation right now to a similar set of circumstances that happened in boxing a few years back.
As promoters attempted to finally pit Manny Pacquiao against Floyd Mayweather in a mega-fight for the ages, Pacquiao suffered a brutal knockout courtesy of Juan Manuel Marquez that essentially took the other bout of the table. Pacquiao eventually returned with three more wins and he eventually got the fight with Mayweather.
Rogan believes Aldo needs to walk a similar path.
"When Manny Pacquiao got knocked dead, the Floyd Mayweather fight was off. But then he beats Chris Algieri, looks like a [expletive] demon again, starts looking fantastic and you go 'OK we can see it again,'" Rogan explained. "Then they sold the fight. But if they tried to go right from the Juan Manuel Marquez knockout right into the Floyd Mayweather fight, they'd lose a [expletive] load of money. A fighter has to win.
"You can't sell Aldo unless Aldo wins. I'm telling you. You could sell it but you're not going to sell it for nearly as much as you would if Aldo wins something. If Aldo fights Max Holloway how about that? What if he fights Max Holloway and looks like the Aldo of old, right?  Or he gets his ass whooped but one of those guys emerges. Then you've got the possibility of Max Holloway having a rematch with Conor, he's the only guy that took Conor to a decision."
Rogan also believes Edgar is probably the toughest matchup for McGregor right now at 145 pounds.
Edgar is currently riding a five-fight win streak, including a knockout over Chad Mendes in the first round of his last bout in December 2015. Edgar is also a top-notch wrestler with some of the best takedowns in the division and McGregor has struggled with his ground game in a couple of his toughest UFC fights.
It all adds up to Edgar having the best shot to dethrone McGregor in one of the biggest cards of the year at UFC 200.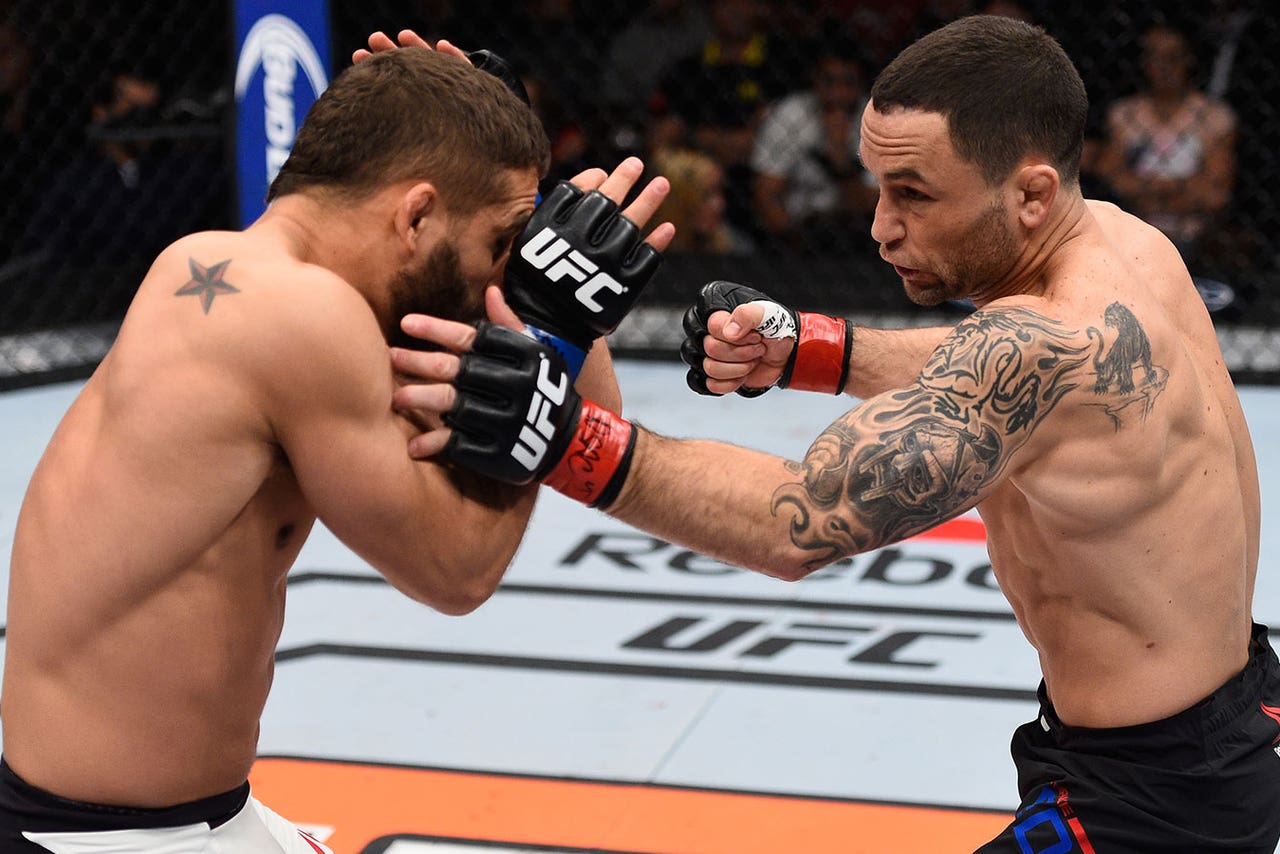 "Frankie Edgar is a 48 hour storm," Rogan said. "[Conor] better have everything strapped down. [Frankie] is not going to get tired. He can keep coming at you. He can wrestle his ass off and he's going to come at you with crazy angles, his footwork is sensational.
"I think Conor can knockout anybody, but so can Cub Swanson, and Cub Swanson couldn't connect on Frankie. He got merked. Frankie just Wolverine'd him. He Tasmanian deviled him. Look at the Chad Mendes fight: Obviously, Conor had a knee injury going into that, but Chad took him down at will. When Frankie gets you tired — what he did to Cub Swanson was incredible. He just wore him down."
Edgar has been banging the drum non-stop since McGregor lost to Nate Diaz at UFC 196 and said his next fight would be back at featherweight.
Whether he gets the fight is still a mystery, but Edgar has at least one more prominent person saying he deserves the shot. 
---
---