It's finally time for Alistair Overeem to get his heavyweight title shot
May 8, 2016

Alistair Overeem capped off a big night for the UFC in the Netherlands on Sunday as he finished teammate Andrei Arlovski with a vicious front kick before following up with punches on the ground to get his fourth win in a row in the heavyweight division.
Overeem has looked better than ever during his recent win streak and now after a tumultuous start to his UFC career, it's finally time to give the Dutchman his long-awaited heavyweight title shot.
When Overeem first signed with the UFC, he was poised to fight for the gold after making a very impressive debut where he dispatched former champion Brock Lesnar with a brutal kick and punches to make his presence known to every heavyweight in the world.
He was immediately booked for a title fight against Junior dos Santos a few months later, but that bout never came to fruition and from that moment on, Overeem was caught in a downward spiral of camp changes, performance enhancing drug allegations and worst of all some really tough losses.
The first in a long series of missteps for Overeem came in the lead up to the bout with dos Santos when he tested positive for elevated levels of testosterone that forced the UFC to pull him from the fight before he faced a de facto nine month suspension from the sport.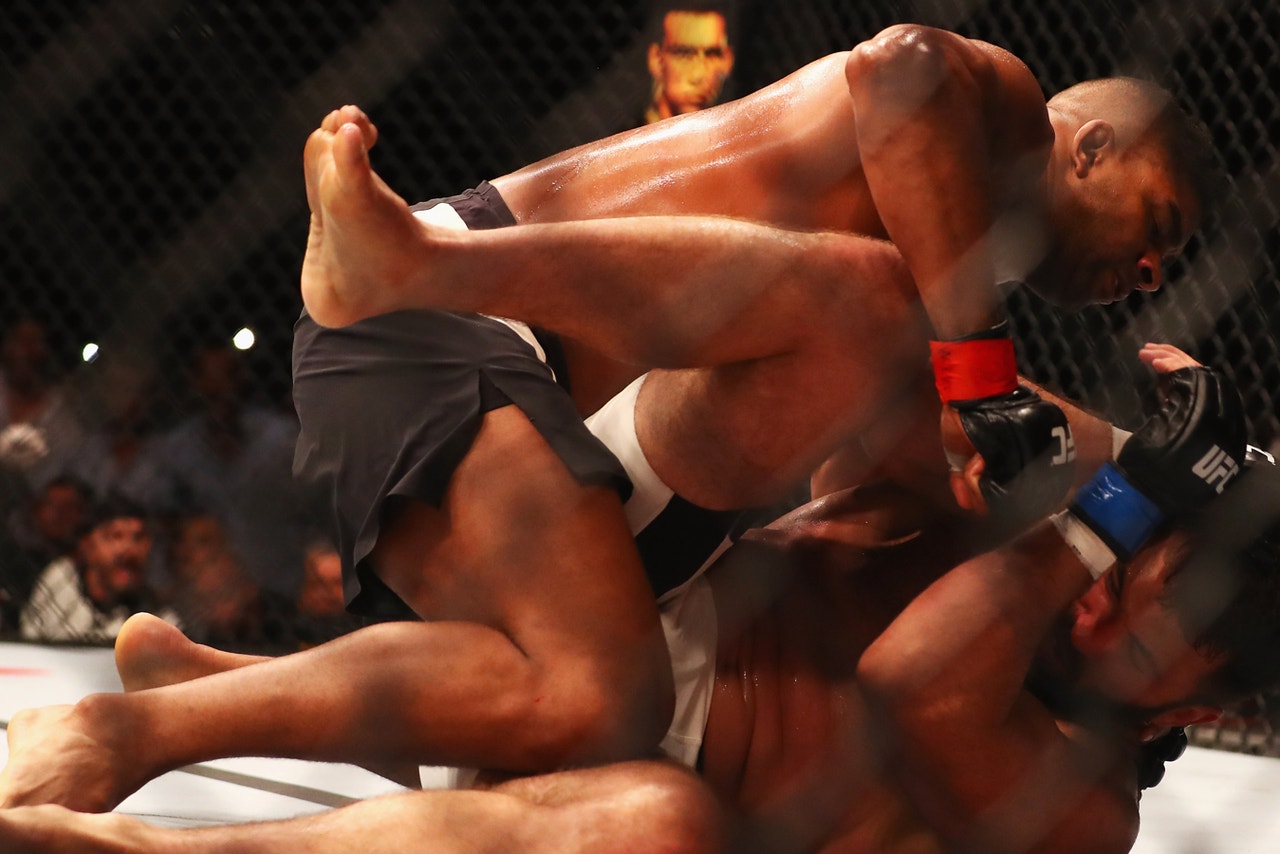 When he returned, Overeem could have still claimed the top spot but instead he toyed with Antonio "Bigfoot" Silva and ended up getting knocked out in the third round. He faced an equally tough loss to Travis Browne after Overeem started out strong with a barrage of kicks and punches that nearly ended the fight until he was countered and finished late in the first round.
Overeem finally started to get his act together after leaving his old team at the Blackzilians and relocating full time to New Mexico where he began training under coaches Greg Jackson and Mike Winkeljohn.
At that gym, Overeem was no longer the alpha male and instead he was now part of a unit that was always about the individual but still greater by the sum of all the parts who made the team. Slowly but surely, Overeem began to learn and adapt under Jackson and the other coaches at the famed facility and his performances started turning around.
He knocked out Stefan Struve with an impressive first round knockout and then showed a new level of patience and strategy when he dismantled Roy Nelson over three rounds at UFC 185. The Overeem that used to just rush forward and try to overwhelm opponents was gone and he was replaced with a cerebral fighter, who attacked when he saw an opening and didn't force the finish.
Those wins landed Overeem a chance to finally avenge his first tragic mistake in the UFC as he faced dos Santos last December. Overeem made the most of it with a second round TKO to put dos Santos away and put him just inches away from title contention.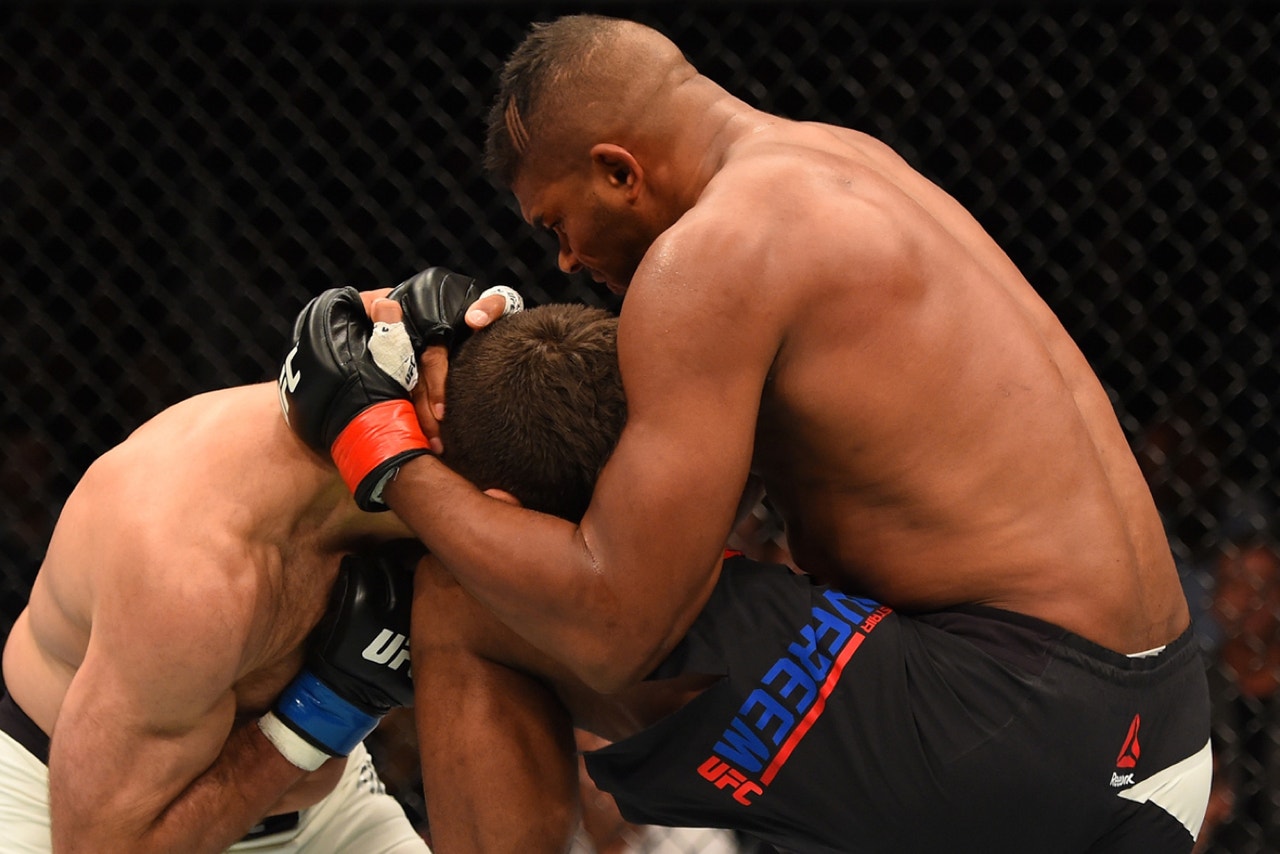 It's hard to say if Overeem could have beaten dos Santos back in 2012 when they were supposed to meet, but the version who defeated him in 2015 looked smart, agile and better than ever before.
That all led to Sunday's card in the Netherlands where Overeem once again showed extreme intelligence and aptitude as he survived an early flurry from Arlovski before unleashing his own fight finishing combination in the second round. Overeem didn't get drawn into a slugfest where he could give Arlovski the chance to counter him with a big punch.
Instead, Overeem sat back and waited for Arlovski to make a mistake and when he did the giant Dutchman capitalized.
With four wins in a row and performances that continue to look better and better every time he steps into the Octagon, Overeem has finally exorcised the ghosts from his past and he's ready for future that ends with a gold belt at the end of it.
"We're going to get that belt in November -- November 12, Madison Square Garden -- (Fabricio) Werdum/Stipe (Miocic) let the best man win. But I'm going to take on the winner," Overeem declared after his win
"I'm going to beat that winner and then next year 2017, we're going to be defending the belt here in Amsterdam Arena!"
An argument could be made for former champion Cain Velasquez if he gets past Travis Browne at UFC 200 in July, but his long string of injuries make it impossible to count on him to be ready for a heavyweight title fight by the end of the year.
Meanwhile, Overeem has all the momentum in the world on his side and his chance to finally go for the gold seems like a fitting reward after everything he put himself through to get here.
Overeem may have been his own worst enemy during the early part of his UFC career, but now he's truly defined himself as one of the best heavyweights in the world and it's time that he gets the chance to prove it in the Octagon by facing the winner of the UFC 198 main event between Fabricio Werdum and Stipe Miocic. 
---
---