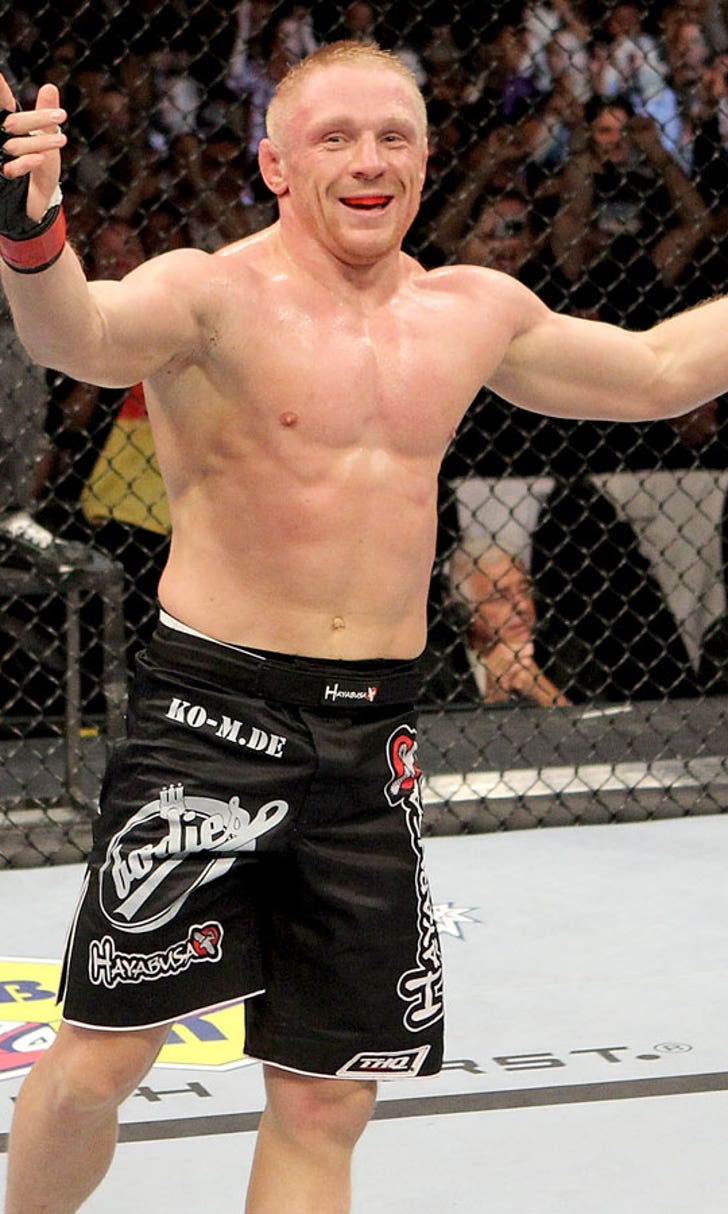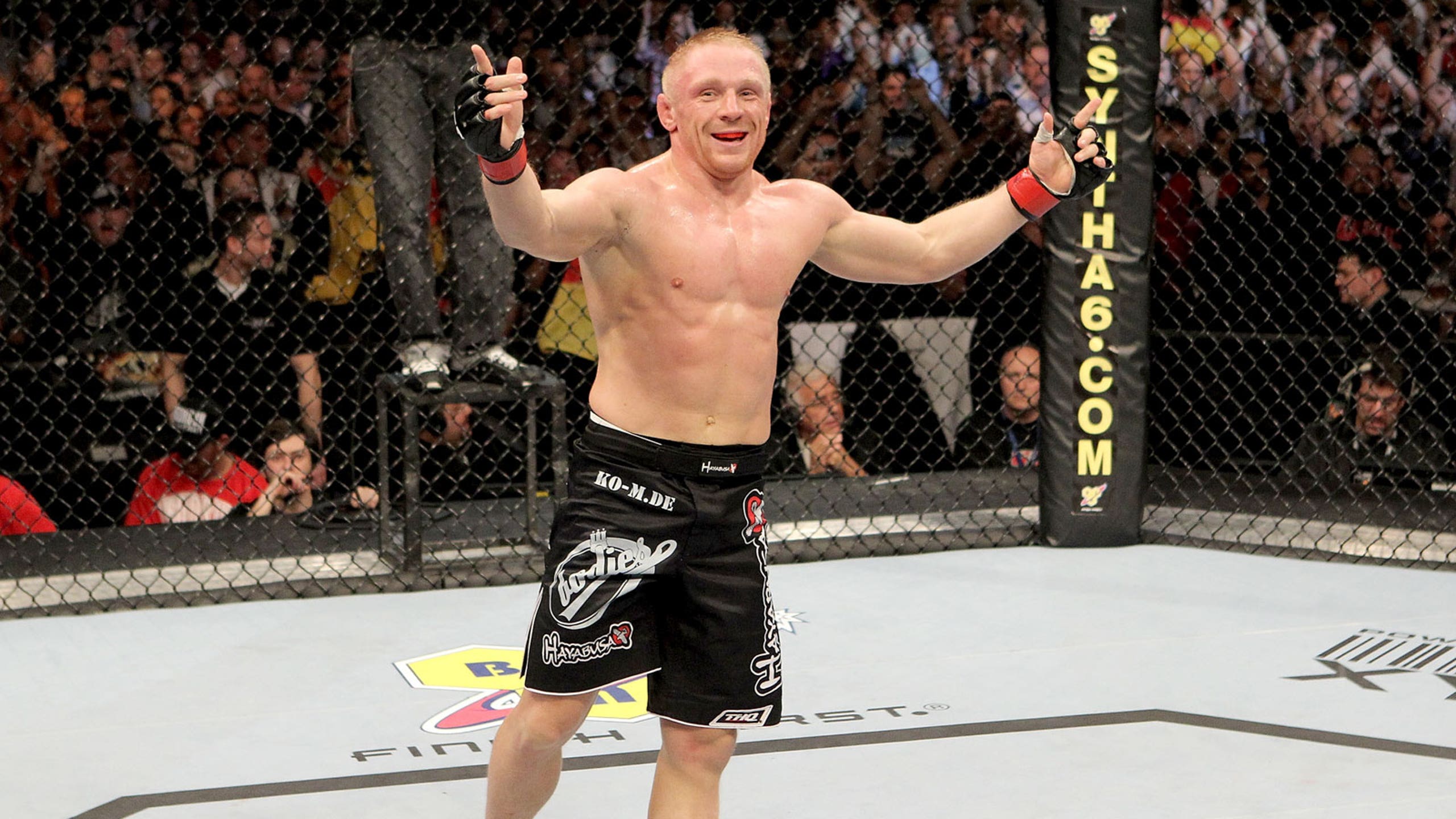 Dennis Siver plans to pick himself up against Tatsuya Kawajiri
BY Elias Cepeda • June 18, 2015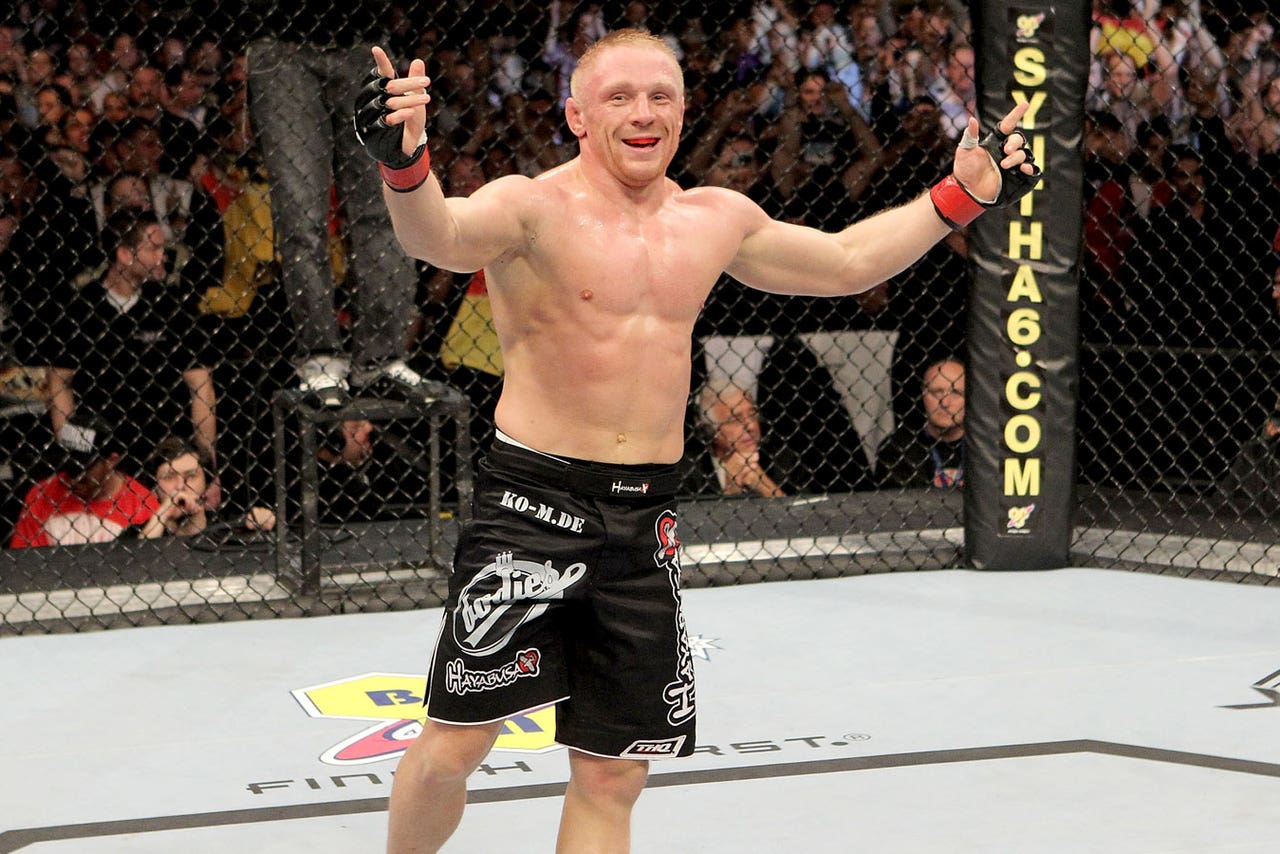 Dennis Siver is confident enough to admit it: He admires his UFC Fight Night opponent Saturday, Tatsuya Kawajiri. "I'm letting you in on a little secret here," he began, during a recent interview with UFC.com and Duane Finley.
"I'm a huge fan of his and watched his fights religiously when I hadn't even dreamed of becoming a professional MMA fighter. He was my idol back in the day, and being able to fight him now is both an honor and a dream come true."
Adding to Siver's excitement is the fact that he'll be fighting at home, in Germany. In his last fight, a loss to Conor McGregor, Siver had to travel all the way to Boston for the disappointment.
The international fighter is certainly used to fighting abroad, but he relishes the chance to battle near home, again. "It's so great being able to fight at home again," he said.
"While I love the opportunity to fight abroad, I hate travel and everything associated with it. After Boston, it will be nice not being Public Enemy No. 1. Of course I feel pressure because I don't want to let my fans and my country down. I draw energy and motivation from it though, and combined with being well prepared for the fight, I will give my fans something to write home about."
If thrilling his home nation fans isn't enough motivation for the 36 year-old, rebounding after a tough loss certainly is."It may sound like a cliche, but what motivates me is to pick myself up off the floor when things don't go my way," he ended.
"It's my love of the sport. I love fighting and I couldn't picture myself doing anything else at the moment. I hope to show with my upcoming fight against Tatsuya that my loss to McGregor wasn't a sign that I'm done, but just a matter of drawing the short end of the stick that day."
---
---