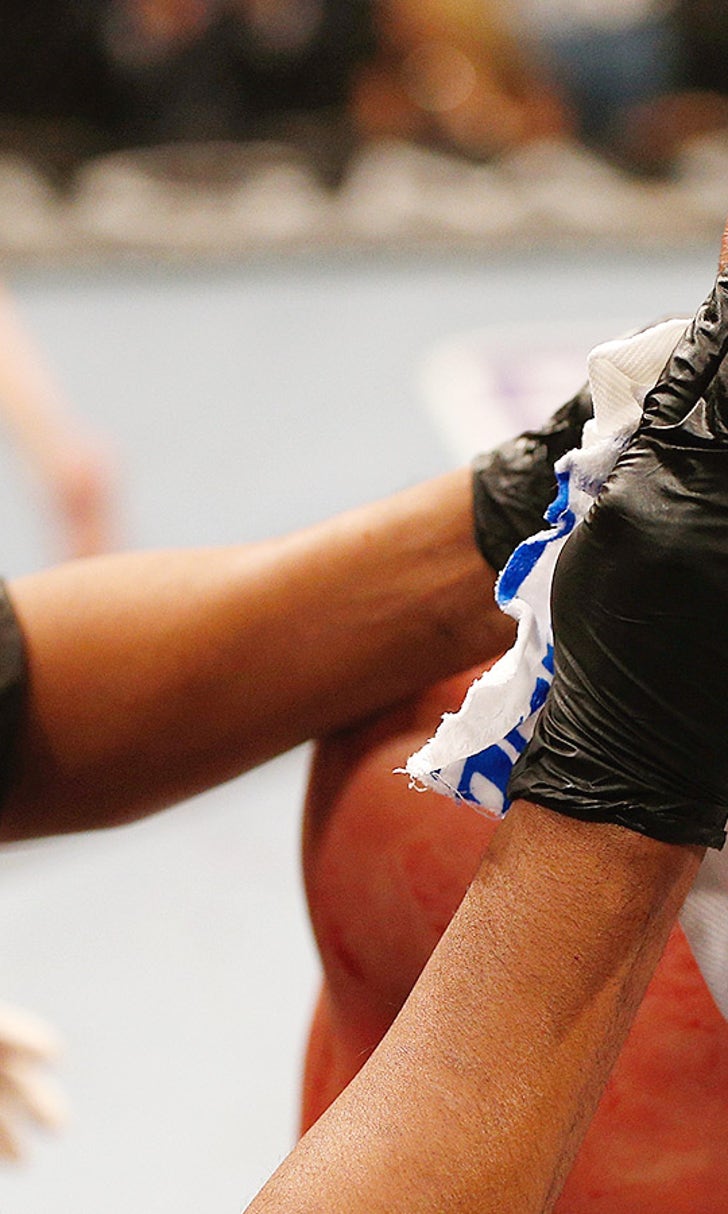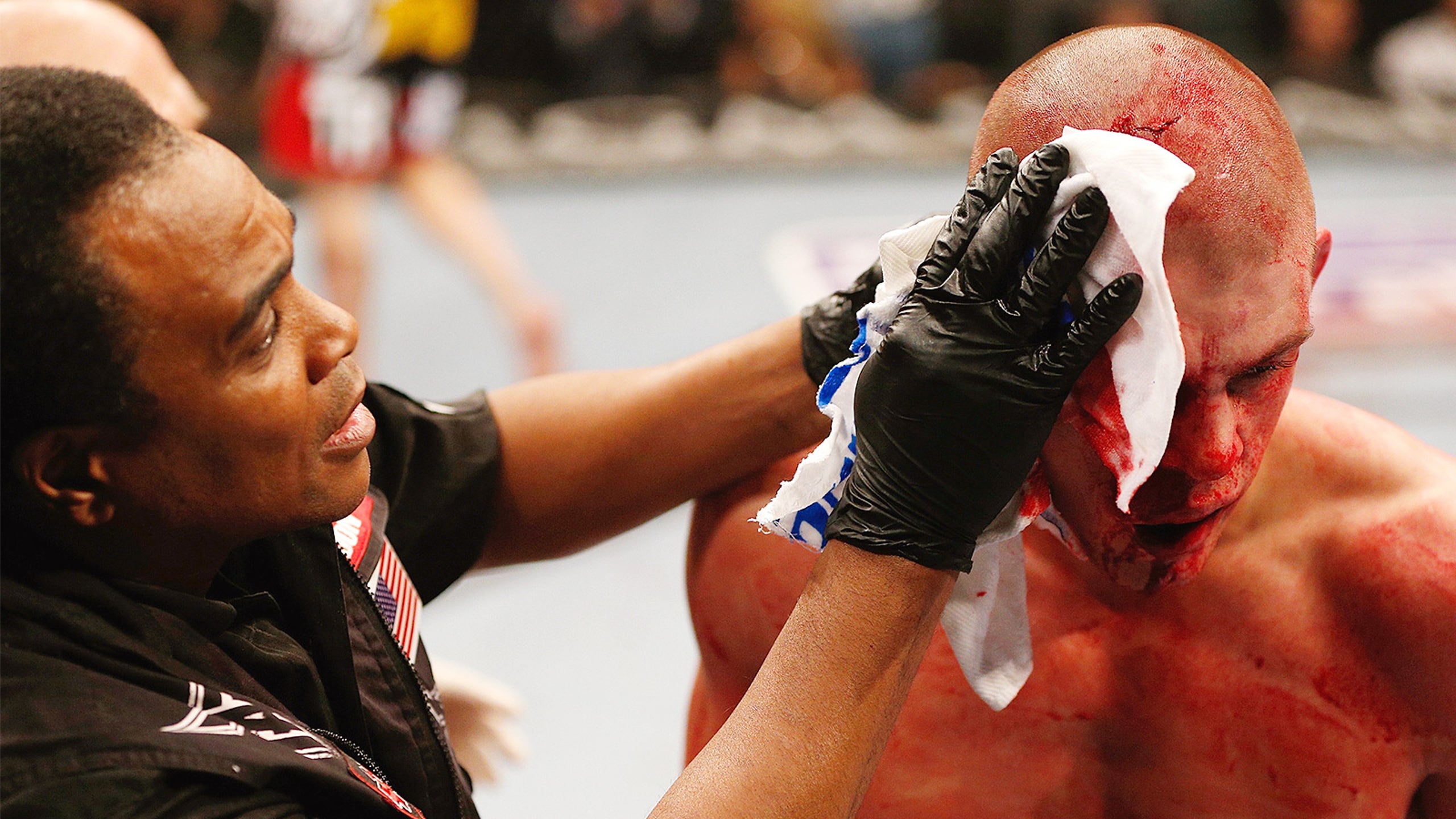 Boxing titles and MMA cuts: UFC cut man Don House's double life
BY Elias Cepeda • January 16, 2015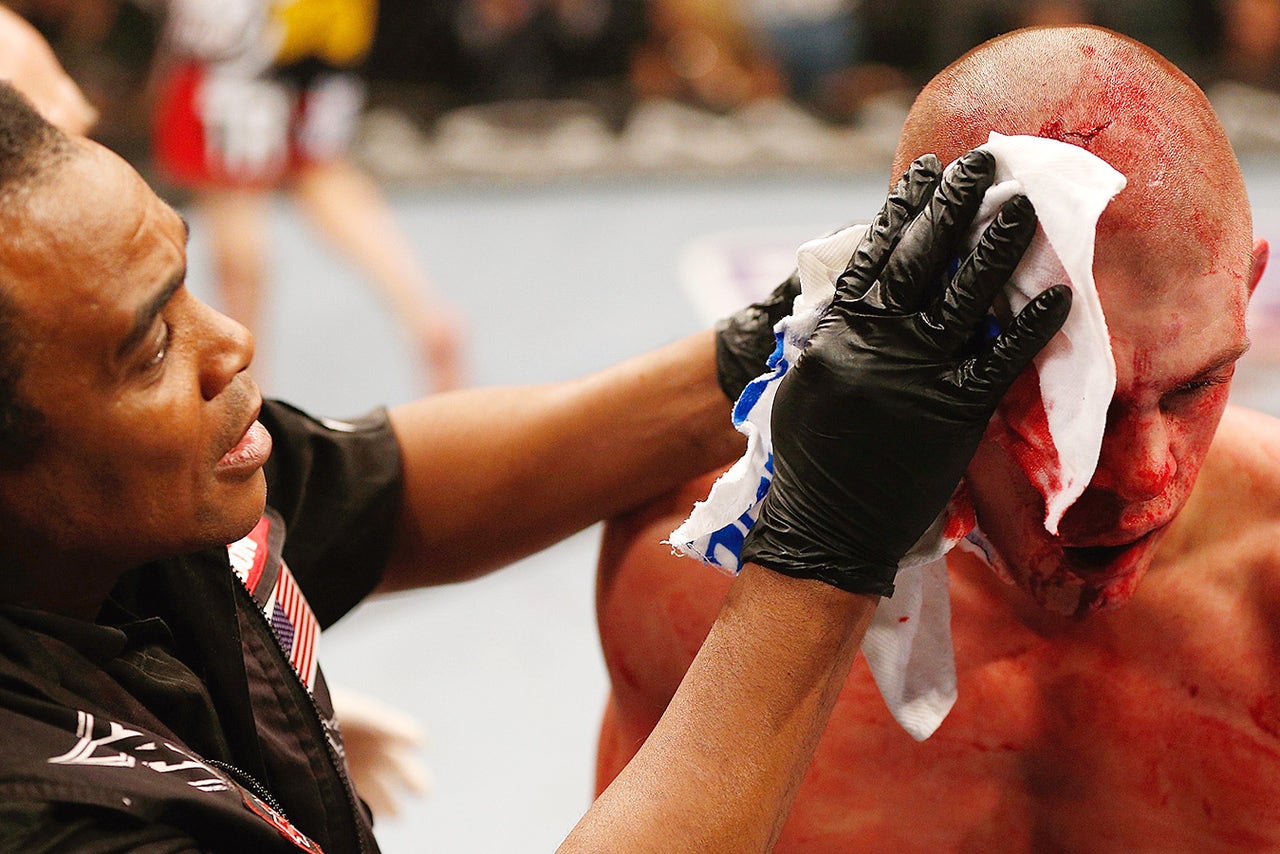 Don House will pull double duty this weekend. Not only will the long-time UFC cut man be in Boston taking care of the world's best mixed martial arts fighters in between rounds on Sunday night, but he hopes to be doing so just twenty four hours after his boxing protege Bermane Stiverne (24-1-1)successfully defends his WBC heavyweight title for the first time, in Las Vegas.
In addition to being a trusted UFC cut man, House is a long-time boxing trainer. In fact, he came later to the cut game than training.
House, a former boxer himself, came up with the famed Mayweather family in Michigan, then moved to Las Vegas about thirty years go. From there, he helped train many top boxers and champions including Derrick Harmon and Diego "Chico" Corrales.
After meeting and becoming close to now UFC president Dana White, back when White managed MMA fighters like Chuck Liddell and Tito Ortiz, House also began to coach top UFC competitors. At the time, however, House knew comically little to nothing about MMA, which led to some confusion when White asked him to take Ortiz on.
"Dana asked me if I wanted to 'coach Tito,' and I said, 'heck yeah I want to train Tito. When does my plan to San Juan leave?'" House remembers with a laugh.
"This was about fifteen years ago, and I didn't know anything about the UFC or Tito Ortiz. I assumed Dana was talking about [Puerto Rican legend and former welterweight boxing champ] Tito Trinidad. In fact, when Dana first showed me tape of the UFC, I thought it was crazy. I've come to love the sport now, though, it was just so different to me back then."
The differences included the nature of cuts sustained by UFC fighters, in comparison to the boxers House was used to training. "The cuts in MMA are way worse," he says.
"With the elbows, shins and knees they can catch, the cuts are just worse. In fact, they were the ones that really taught me how to work cuts."
What wasn't new to House was boxing, as he assisted in many corners and training camps over the years from inside the world's fight capital. A few years ago, however, he met a talented big man in the gym who would go on to be the first man House would lead to a world title as head trainer.
"I saw Bermane [Stiverne] in the gym doing a couple of things wrong, and I showed him how to correct them and he soaked it up," House remembers.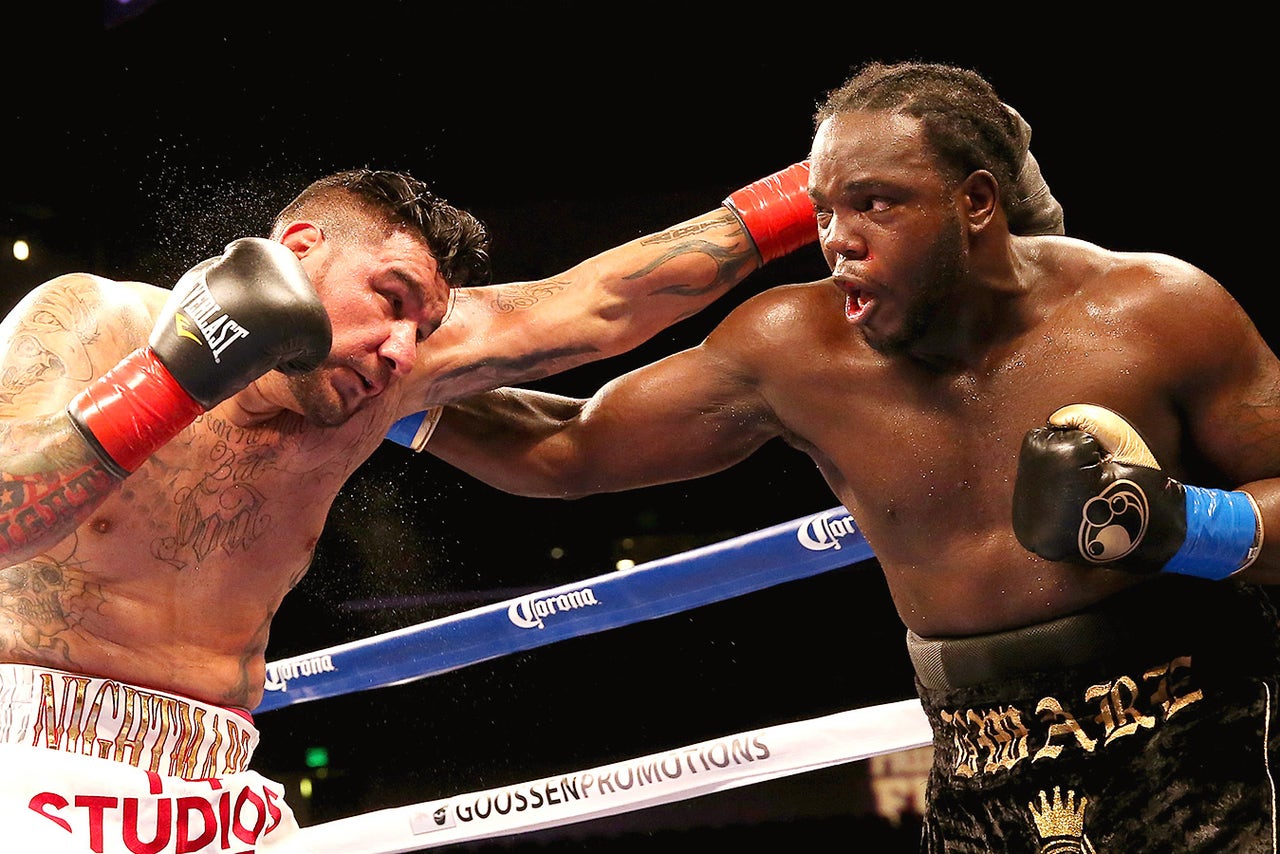 House coached Bermane Stiverne [R] to a world title win May 10 against Chris Arreola last May.
House may have multiple careers to balance, but since that time, he says he focused most of his energy on developing Stiverne. That work paid off bit last May as the Haitian heavyweight captured the vacant WBC title with a nasty sixth round TKO over Chris Arreola.
For House, it was a moment made doubly special by the unique bond he shares with his charge. "It was just so great," he admits.
"You have to understand, I've been on the training team of a lot of champions, but this is the first guy that I'm the head coach of to win a world title. Also, I've never had a WBC champion, so that was a big thing as well. Bermane is just such a great student, and has worked hard. Everything I've asked him to do, he has."
Next, Stiverne defends his belt against American hope and boxing world darling Deontay Wilder (32-0) on Showtime. Wilder has had the big push, been carefully cultivated and has a perfect record of thirty wins against zero losses, with thirty two stoppages.
For many who care about this sort of thing, the charismatic giant also represents America's best hope for recapturing a heavyweight world boxing championship. As such, he is favored in some circles to dethrone Stiverne Saturday in Vegas.
House remains confident in the man he molded from a raw talent into a technical champion. "I believe that Bermane has more tools, and that he's the more well-rounded fighter," the coach maintains.
"He's also a real fighter. He doesn't have this perfect record [that Wilder has] but all that means is that he's a real fighter who has been tested and gotten a lot of looks. He's finished guys quickly, he's gone the distance, he's been hurt and come back. A guy like Wilder, who hasn't been out of the fourth round, will start to wonder about himself if he gets pushed past four."
Ultimately, however, House's confidence is rooted in the renewed drive he says he's seen in his 36 year-old champion. House insists that Stiverne the champion is a lot more dangerous than Stiverne the contender ever was.
"Coming up, Bermane would sometimes take it a little easy," House acknowledges.
"But since winning the title, he's had this fire lit under him. I've never seen him train so hard. Since becoming the champion, he's gotten hungrier than ever. The guy is starving now."
House plans on another celebration Saturday night in Las Vegas with Stiverne, albeit a brief one. After working the boxer's corner, he'll hop on a flight East to tend to the cuts of UFC Fight Night fighters inside the Boston Garden on Sunday night.
"I'm never too big for that stuff," he says.
"I work any UFC I can. They tell me there's a UFC on Sunday in Boston, a day after we've got our fight in Vegas, well them I'm on a plane right afterwards and heading there. I wouldn't miss it."
---
---