tennis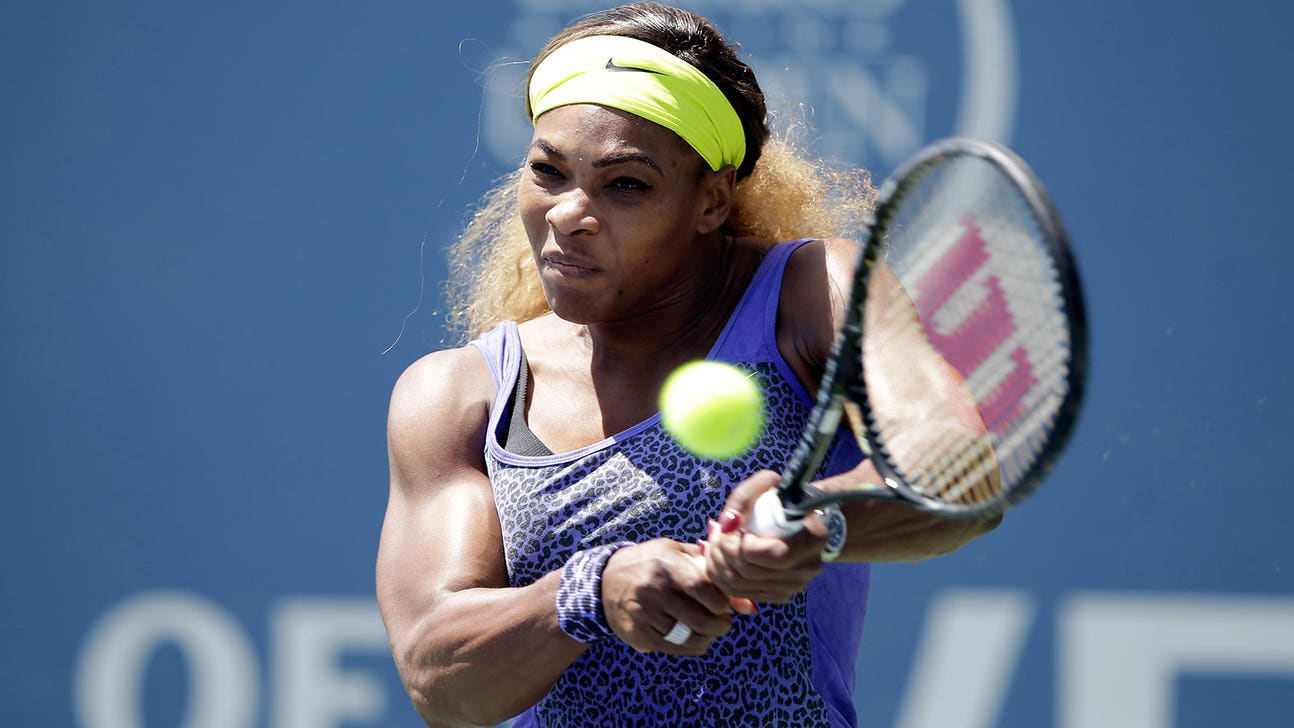 tennis
Serena Williams wins Bank of the West title in two sets over Angelique Kerber
Published
Aug. 3, 2014 6:39 p.m. ET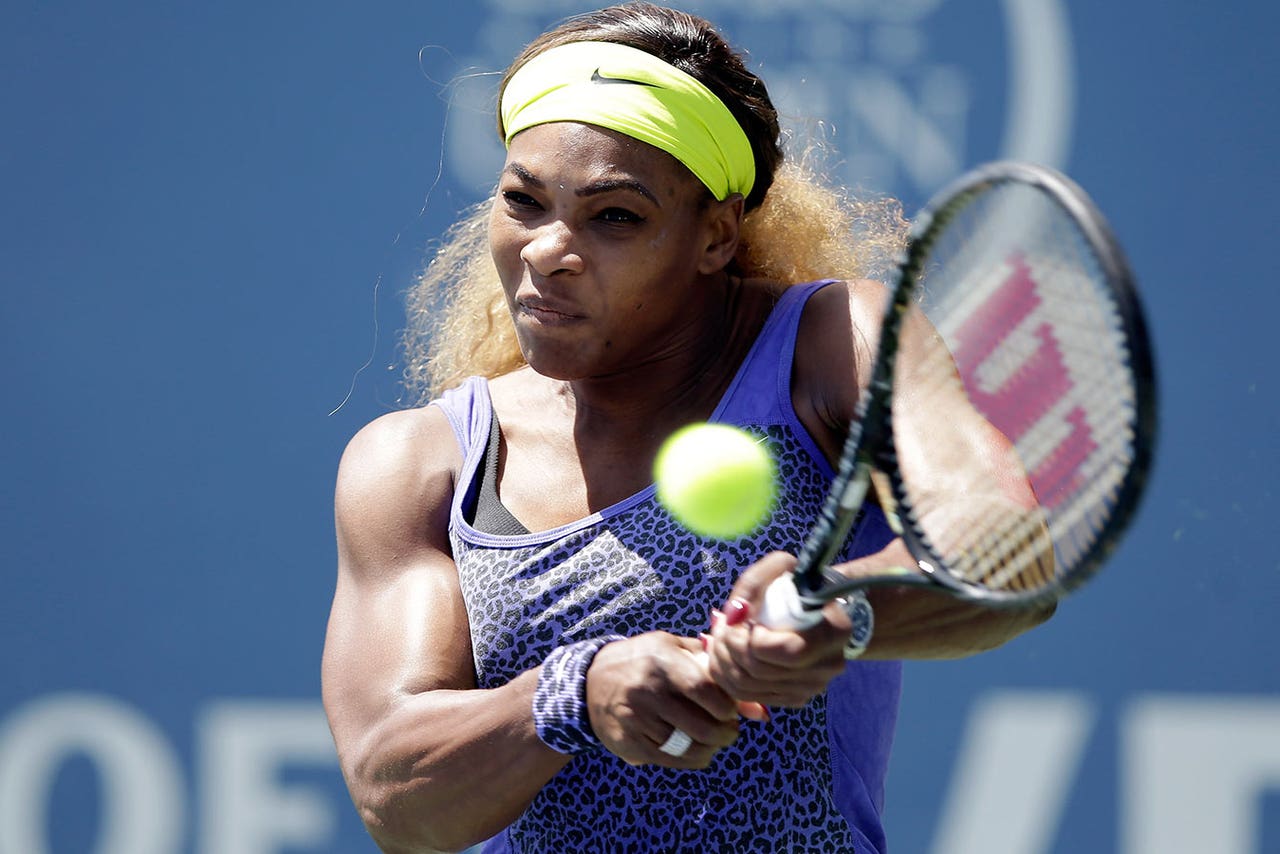 Serena Williams stared at the court, took a deep breath and seemed to clear her head after falling behind in the first set. She dominated the rest of the way.
Playing her first tournament since her departure from Wimbledon because of equilibrium problems, the top-ranked Williams won her WTA-leading fourth title of the year, beating third-seeded Angelique Kerber 7-6(1), 6-3 on Sunday in Bank of the West Classic.
Kerber, 0-4 in finals this season, won five straight games to go up 5-1 and was serving for the first set at 5-2. Williams saved two set points and went to win five games in a row.
"I blinked my eye and I was down 1-5," Williams said. "Angelique was playing well and I thought `What's going on?' I tried to relax, not think about anything and just do the right thing."
The eighth-ranked Kerber forced a tiebreaker, but Williams took the first five points.
"It's a good thing that it happened," Williams said. "When I'm not playing great I know I can make some kind of comeback."
Williams didn't play well in any of the first sets this week but always found a way to win.
"I've been training hard all year and hopefully that pays off, especially after Wimbledon," Williams said. "I stayed positive here. This shows I'm moving in the right direction."
Questions were raised after she retired from a doubles match with sister Venus at Wimbledon in June. A viral infection affected her equilibrium.
She answered those questions with an exclamation point Sunday.
"Every week is a new week and all I can do is try and improve," Williams said. "For me it's all mental: being there, being positive and being good to myself."
Williams has beaten the left-handed Kerber four straight times and five of six overall. All of their matches have been in straight sets.
"I gave everything I could out there," Kerber said. "When she was down she started hitting the ball better. It's a special thing she has. On the important points, she goes for it."
Williams will be No. 1 for the 200th week in her career when the rankings are announced Monday. She is fifth on the career list, nine weeks behind fourth-place Martina Hingis.
"I feel like I'm just me. I don't feel any different from anyone else on this planet," Williams said. "To be that of as that is pretty awesome."
Williams extended her winning streak to 13 matches in winning her third title at Stanford in four years.
"It just says how much I love to play here," she said.
Kerber, who will rise to No. 7, was the first German to reach the final in the event since Sylvia Hanika in 1987. Bettina Bunge, in 1983, was the last German to win the tournament.
"I had a great week," Kerber said. "I played some great matches against some good opponents. She showed she's the best player in the world."
Williams has not lost to a top-10 player this season. Kerber has never beaten a No. 1 player.
Williams improved to 17-2 overall in matches played at Stanford. She's 30-5 on the season and 662-117 for her career. Williams is 61-17 in finals.
Williams has not played well at Grand Slam events this year, failing to reach the quarterfinals of the Australian Open, French Open and Wimbledon.
Winning the U.S. Open, she said, "would make it better but not erase anything. But I'm just focused on the next tournament."
---
---
Get more from tennis
Follow your favorites to get information about games, news and more
---