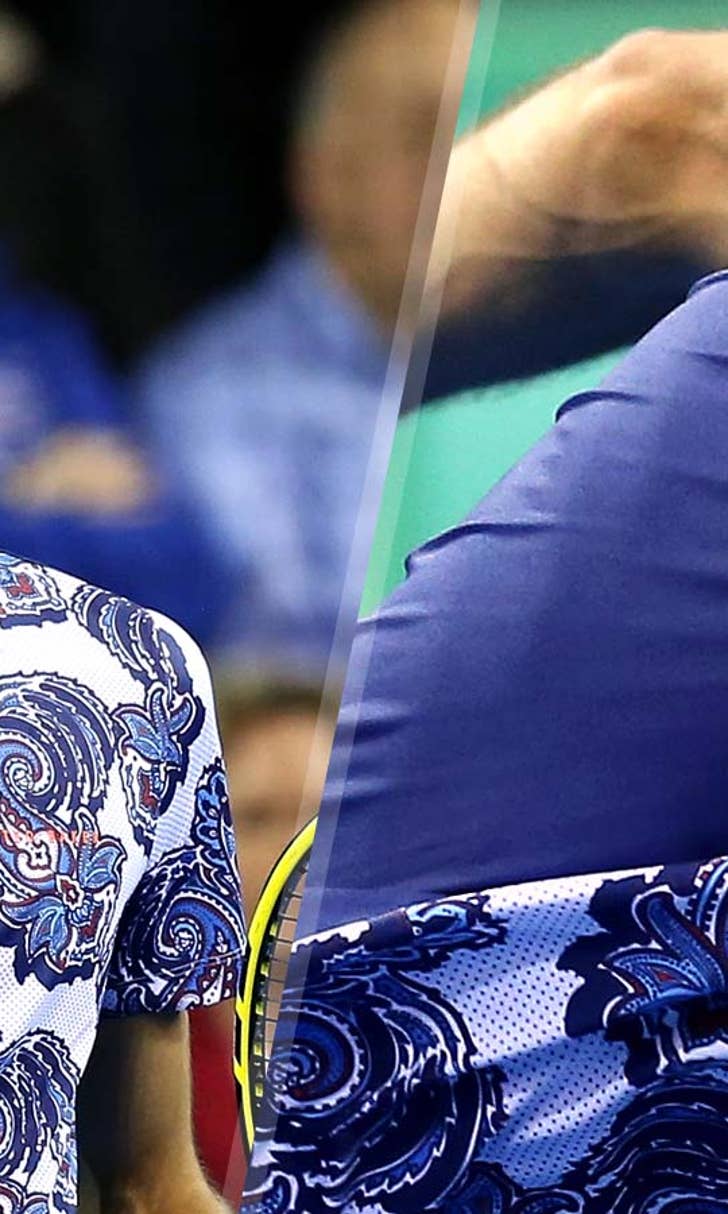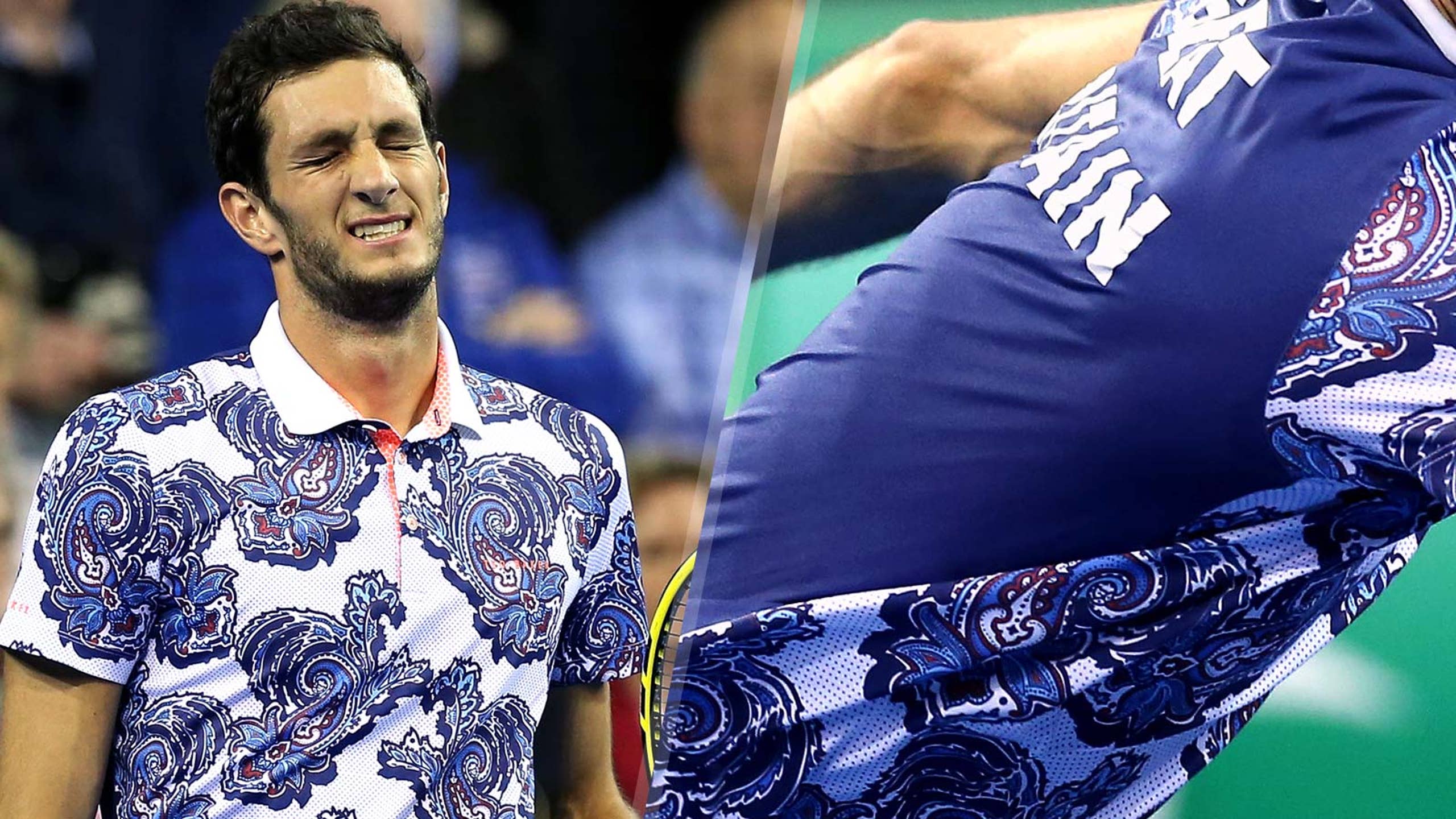 James Ward's Ted Baker kit nearly steals Davis Cup show
BY foxsports • March 6, 2015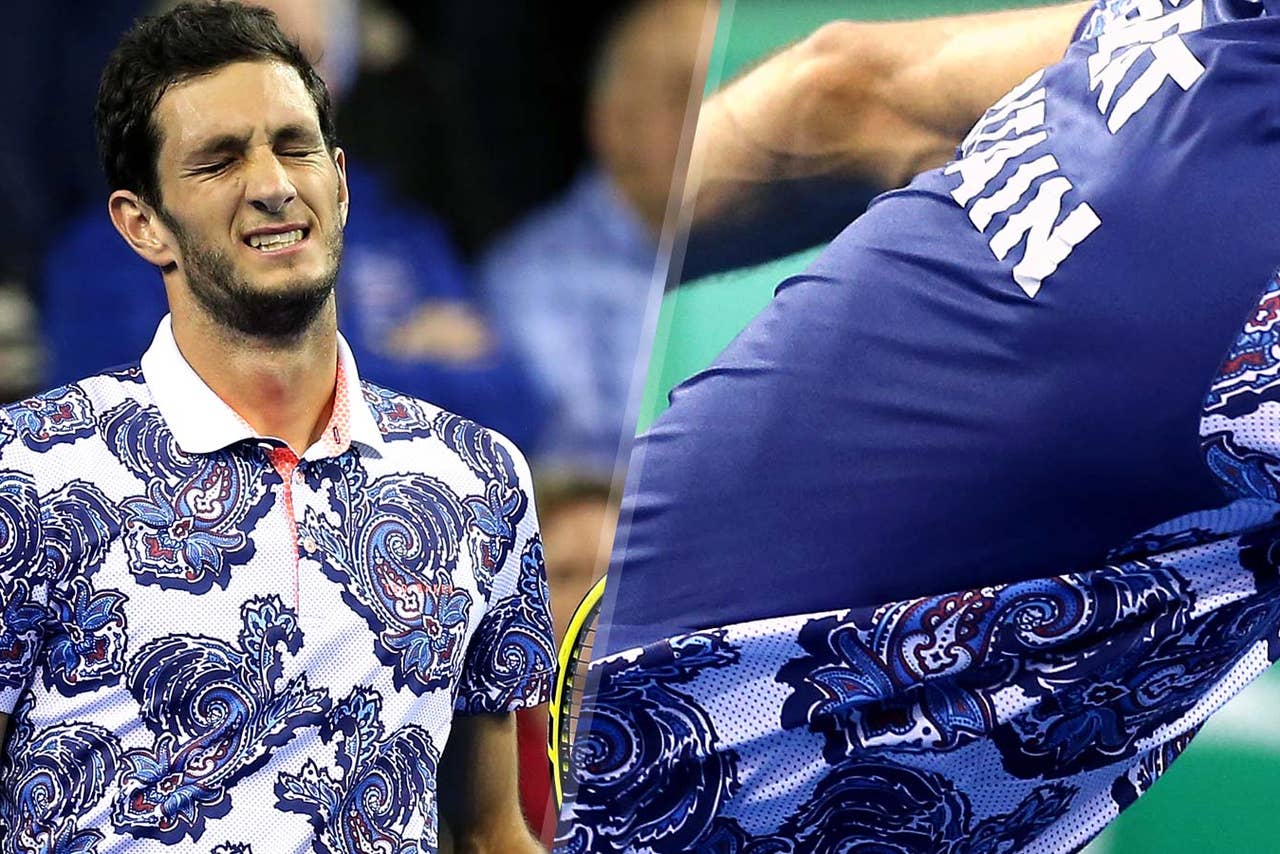 Great Britain's James Ward began his Davis Cup contest against John Isner of the United States on Friday in a very loud, very blue, very paisley ensemble. And his game matched.
The No. 111-ranked Ward recovered from two sets down to defeat Isner 6-7 (5), 5-7, 6-3, 7-6 (3), 15-13 in Glasgow. The win gave Great Britain an early 2-0 lead.
In January, Ward formed a bond with London designer Ted Baker, otherwise known as Ray Kelvin.
"I'm not sponsoring him, I'm not supplying him, I'm just looking after him," Kelvin told Telegraph Sport in January. "I've got this thing about trying to help the nearly guy, the one who is trying hard to get there and is a little bit of a loner." 
Ward, a London native, has played in 16 Davis Cup matches prior to Friday's meeting with Isner in Glasgow but sees little spotlight on the ATP Tour.
"The two biggest passions in my life are Arsenal and playing for my country," Ward said on Thursday. "I don't know what it is about the Davis Cup that brings out the best in me. It is obviously a bit different playing in a team to playing on your own.
"I always enjoy these weeks and some of my best results have come during these times, so hopefully it happens this weekend."
Last year, Ward beat then-No. 17 ranked Sam Querrey in what turned out to be Great Britain's first Davis Cup World Group victory since 1986. 
But, if you're looking to get Ward's look on your court, well, keep on looking.
In an interview with FashionMag.com in January, Kelvin warned against launching a sportsline of any kind. "I love tennis and so I created a complete outfit for the leading English player, James Ward, a man I love. It is made out of technical materials but has genuine style. But we are not going to launch out into sport. That's not our identity."
---
---