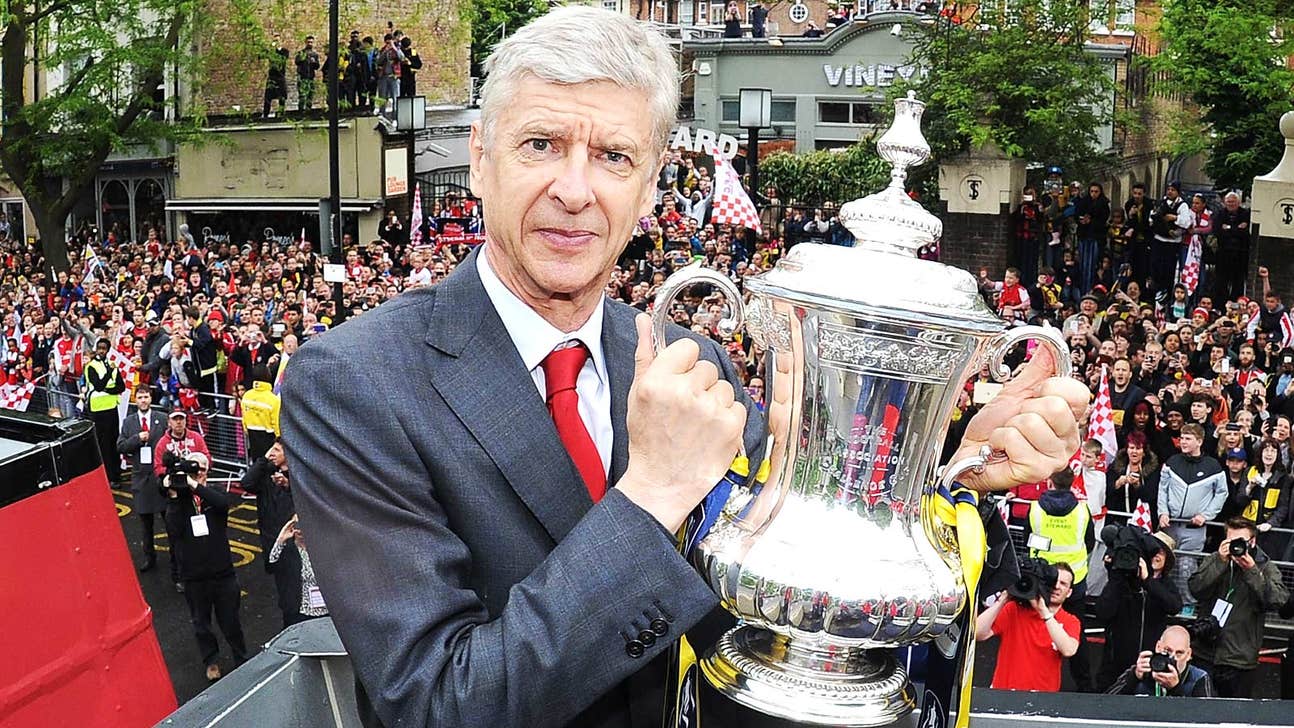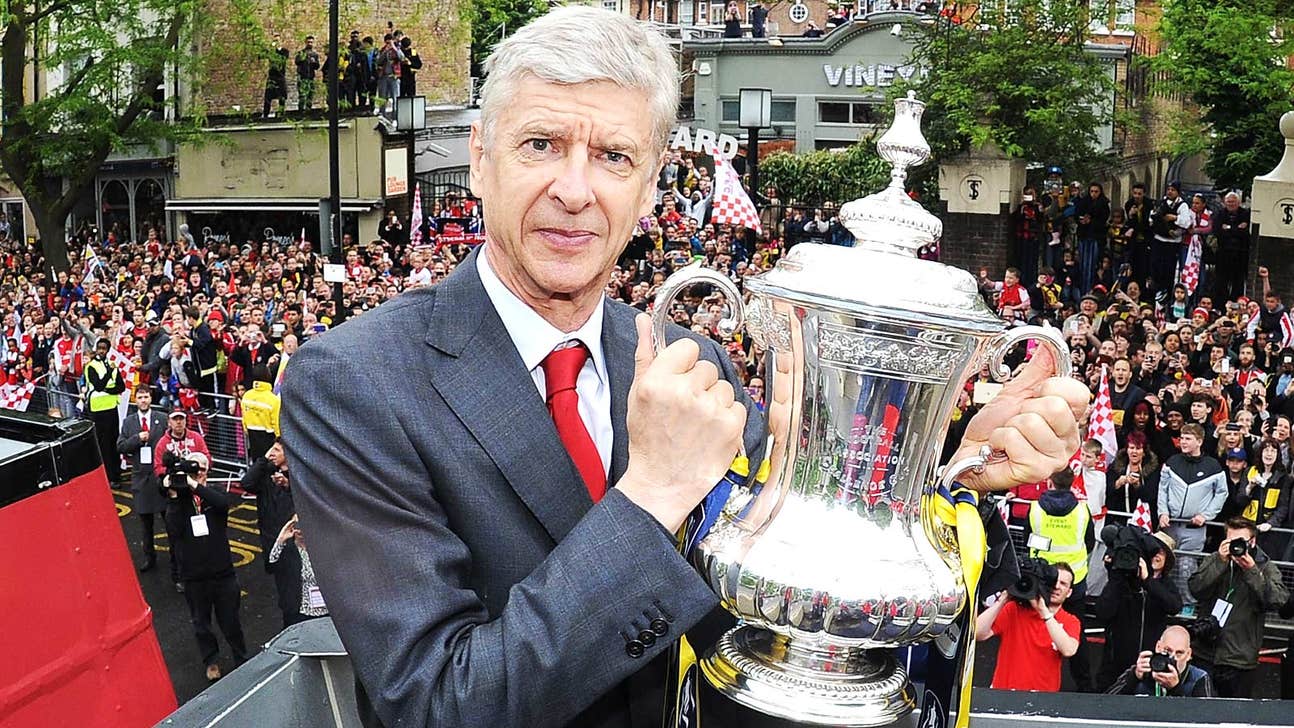 Wenger rules out moves for summer heavyweight signings
Published
Jun. 1, 2015 4:54 a.m. ET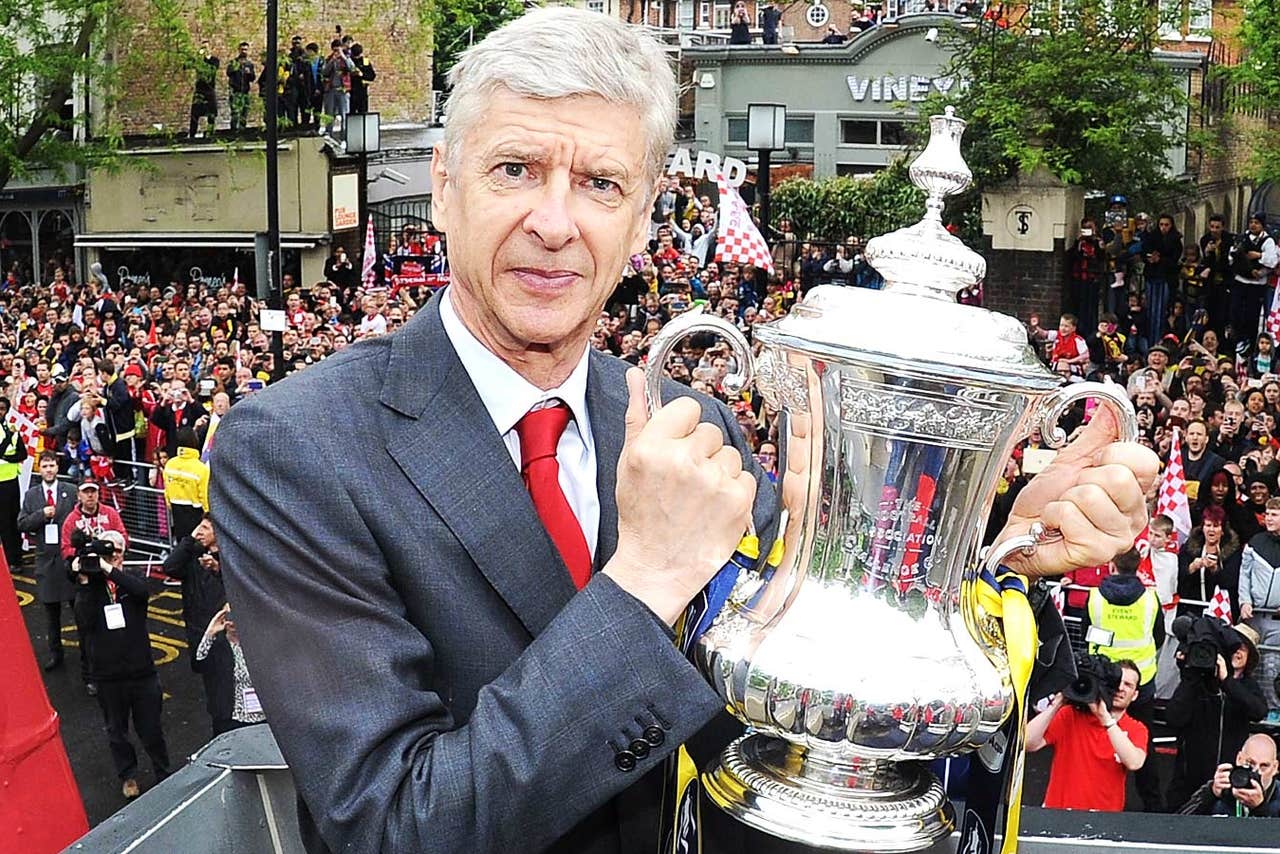 Arsene Wenger will not enter the race for the most expensive stars in Europe this summer.
His Arsenal team played some of the best football of the season on Saturday when they hammered Aston Villa 4-0 to retain the FA Cup.
Talk inevitably turned to the Gunners' title chances after such an impressive showing at Wembley.
Despite finishing 12 points behind Barclays Premier League winners Chelsea last season, Wenger insists his team can challenge for top spot next term.
New additions will be necessary but, as Wenger acknowledges, Arsenal's rivals will spend big in the close season in order to cement their own pushes for the title.
The likes of Paul Pogba and Gareth Bale could be on the move, but Wenger will not bid for such stars as he believes they would not represent value for money.
"We would not get involved at that level for financial reasons," the Arsenal manager said.
"People forget that for years we had to sell our best players and that was a very difficult period. That is the reality.
"Since we are buying again, we are slowly coming back to a more competitive level.
"You speak maybe about stratospheric numbers where we will not be involved."
As Wenger points out, after several years of budget restriction that was necessary to fund their new stadium, Arsenal have started to spend again in recent years.
Wenger paid a club-record £42.5million for Mesut Ozil and last summer he parted with £30million to sign Alexis Sanchez from Barcelona.
The Chilean showed his quality with a fine finish at Wembley on Saturday, but Wenger was quick to point out that Santi Cazorla, a £15million signing from Malaga three years ago, excelled, setting up Theo Walcott and Per Mertesacker for their goals.
Wenger has always maintained that splurging money is not always the answer and it seems nothing will persuade him to change his point of view.
"Today Santi Cazorla has been voted man of the match," Wenger said.
"I think he has not cost £150million.
"(Francis) Coquelin was one of the best players on the pitch. You have to always look at the real quality of people.
"I am not against spending money. I have shown that recently. But I want a good rapport between price and quality. I'm always more focused on quality."
Manchester City are thought to be the leading contender to land Pogba, who is valued at around £60million after an excellent year with Champions League finalists Juventus.
Manchester United, meanwhile, would be interested in signing Bale, but Real Madrid will want to recoup the £85.3million they spent on the Welshman two years ago if they decide to sell.
"Man City, Liverpool will buy. Tottenham will buy. I don't know how good these teams will be," Wenger added.
What Wenger is sure of is that his squad is stronger mentally than they were at the start of the season.
The Gunners won three of their opening eight games, but looked like genuine title challengers in the opening stages of 2015 before Chelsea closed out the title.
"Mentally we are stronger," Wenger added. "I think we have seen that since January.
"We have made progress on the mental side and on mastering our games and on being less naive and better balanced and knowing what to do. It is intelligence.
"We have to show we want to do it (win the league). I feel that we have moved forward and people think always it's about buying but it's as well about cohesion and cohesion is a very important factor that is usually a bit underrated by people.
"We have to keep that cohesion and maybe add quality. But the quality we have to add is in short numbers. But the other teams - how good will Chelsea be? Who will they buy? I don't know."
---