Tim Howard marvels at Christian Pulisic's ability to thrive on big stages at young age
BY Sports Illustrated and SI.com Staff/Sports Illustrated via Planet Futbol • June 30, 2017
Veteran U.S. men's national team goalkeeper Tim Howard has no hesitations when it comes to heaping praise on Christian Pulisic and his ability to adapt to the bigger stages despite being an 18-year-old at the start of his career.
Pulisic, who had a goal and three assists in the USA's two World Cup qualifying matches this past week, has caught Howard's eye, with the 38-year-old goalkeeper admitting he didn't have Pulisic's fearlessness under the bright lights at his age in an interview with SI's Grant Wahl on the Planet Fútbol Podcast. 
"I don't think we've really had a world dominant star–and that's not to say he is or he isn't," Howard said. "I think he's certainly ready, his feet are firmly on the ground, he's a humble kid, he clearly enjoys his football, he enjoys the bright lights. I always said at that age I didn't. I was nervous and fearful, and I didn't have the skills or the talent to play on that stage that early. It's something of a prodigy when it comes to Christian, because he harnesses that energy, he embraces it and he seems to flourish, and I think that's the key point. Everyone can just get thrown in there and see what happens, but he flourishes in these moments, not only for us but for Dortmund, he's playing in champions league and so it's exciting for us.
"We've had a lot of good young talent over the years. Some have sustained that. Landon Donovan is a classic case of someone who was very young, who had a lot thrown at him and not only passed with flying colors but is arguably the best U.S. soccer player in history. And then there are others who have fallen by the wayside, and there's too many to name, but I wouldn't be fearful of that. He seems like he can handle it, he seems like he's ready for it. By no means is he glory hungry or media hungry, but it certainly doesn't faze him."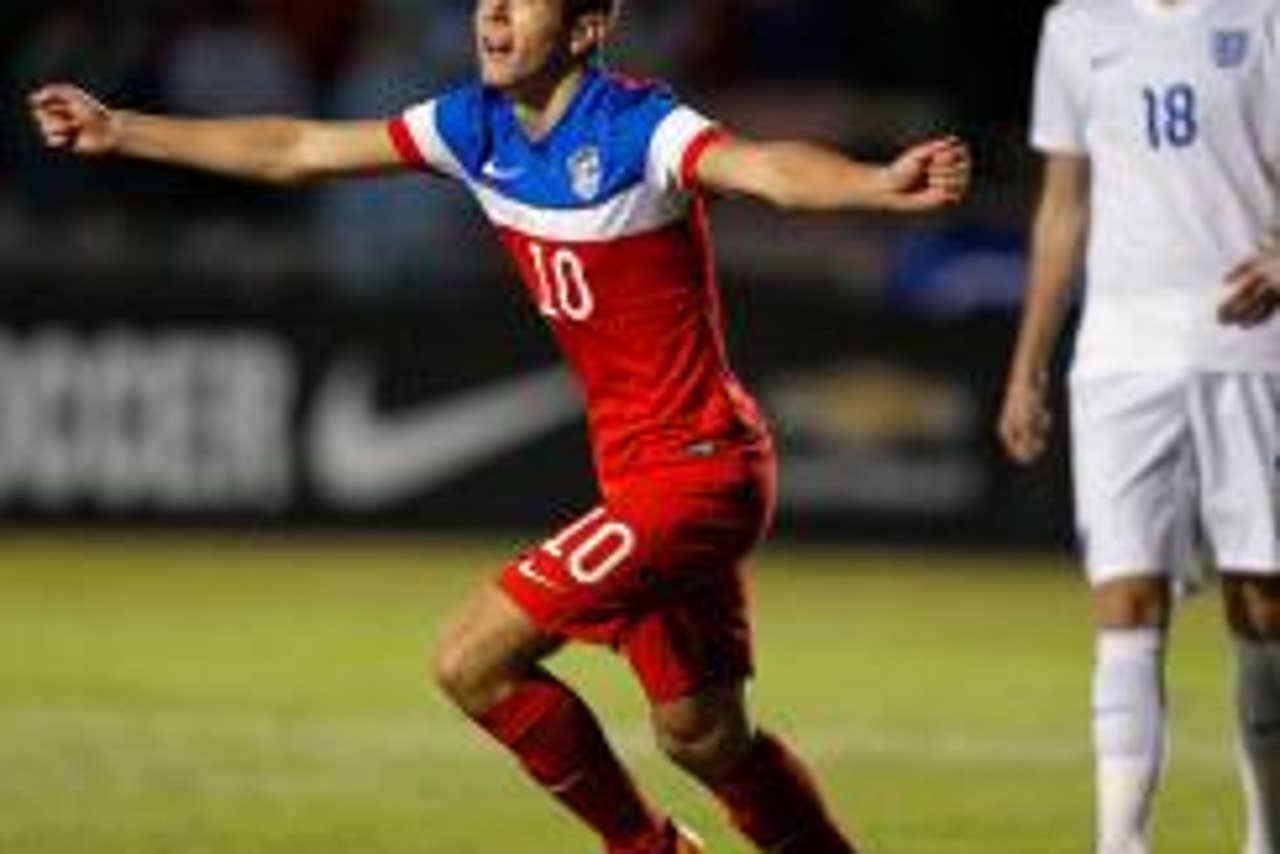 Pulisic has four goals in his budding U.S. career, three of which have come in World Cup qualifiers. For Dortmund, he scored the go-ahead goal in the club's Champions League round-of-16 series against Benfica, which sent BVB onto the quarterfinals. With a UCL series against Monaco looming and June qualifiers against Trinidad & Tobago and Mexico after the club season ends, there are more bright-light opportunities in the offing for the Hershey, Pa., native.
---
---