The best beer showers from Bayern Munich's title celebration
May 14, 2016

Bayern Munich clinched the Bundesliga title last weekend at Ingolstadt, but as is tradition, the celebrations can never truly begin until Bayern have played their final home match of the season.
Only then do Bayern get to break out their ginormous Weissbier glasses and start showering each other in copious amounts of alcohol, and that's exactly what happened after their season-closing win against Hannover. Prost!
Pep Guardiola, this being his last time on the home pitch as Bayern Munich manager, received the worst of it, getting absolutely lit up by Xabi Alonso:
Good thing Guardiola is a veteran at this by now. Look at him just accepting his fate: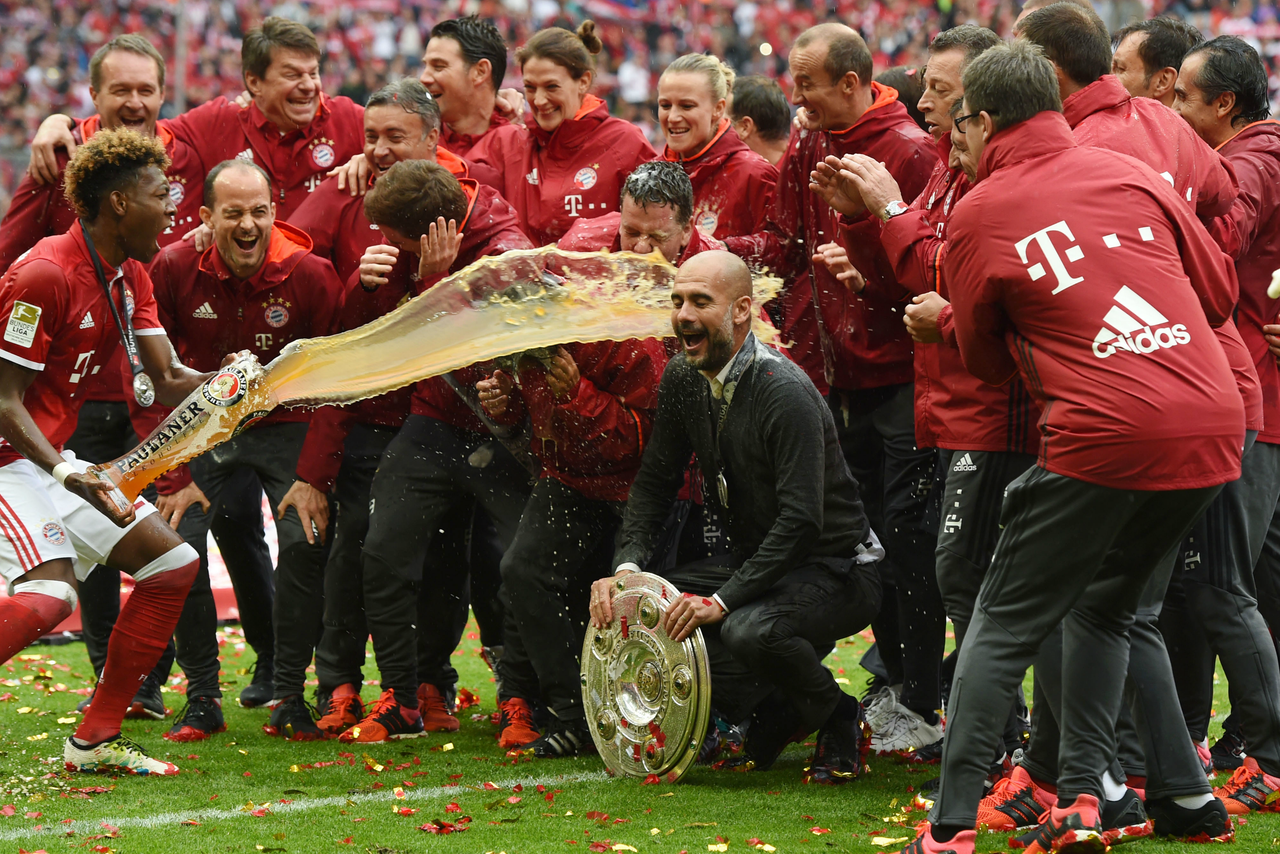 Douglas Costa couldn't wait to get in on the fun. That sweater is ruined.
At least Pep could exact a little bit of revenge later. Kind of.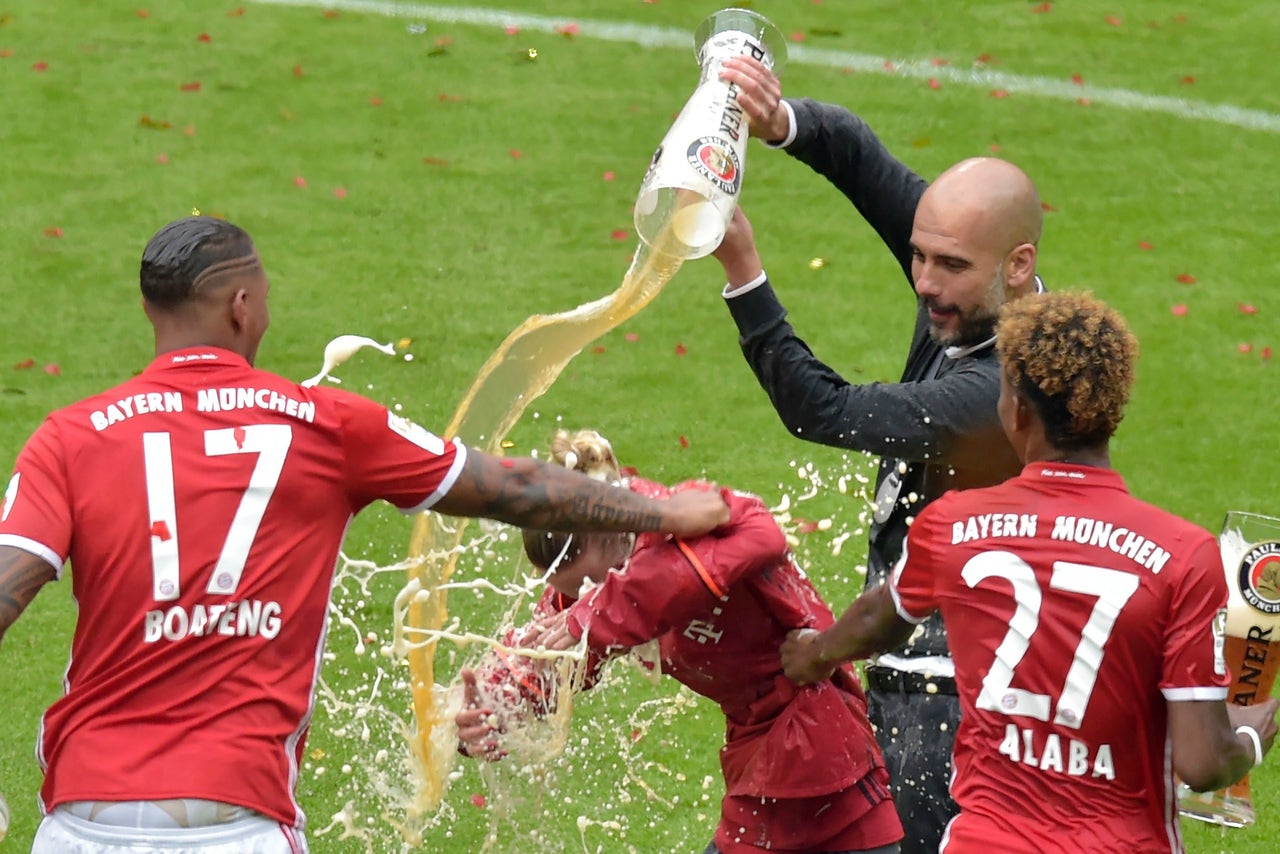 And don't sleep on Manuel Neuer, one of the world's best goalkeepers and beer-shower-ers.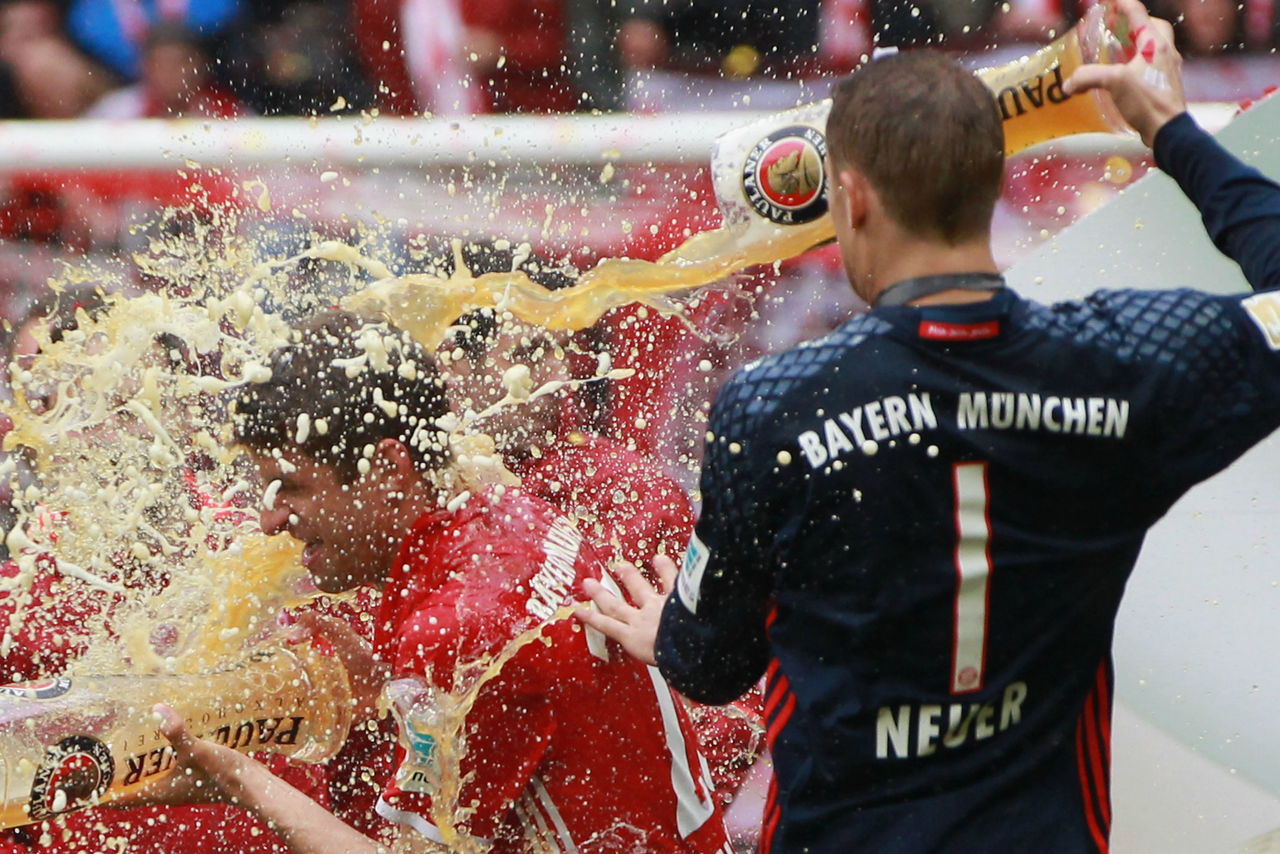 Seriously, how fun does that look? This is how every championship should be celebrated. Why don't other teams do this?
Why aren't PSG or Juventus not enhancing their title celebrations with cases of red wine, for example? And Barcelona? Their stars should be dousing each other in sangria right now after defending the La Liga crown. Or tequila. Tequila would work, too. 
It's time the rest of the world starts taking some lessons from Bayern. This is how you throw a party.
MORE FROM FOX SOCCER
---
---