Sporting set to discipline Marcos Rojo as he pushes for United move
Published
Aug. 13, 2014 5:45 a.m. ET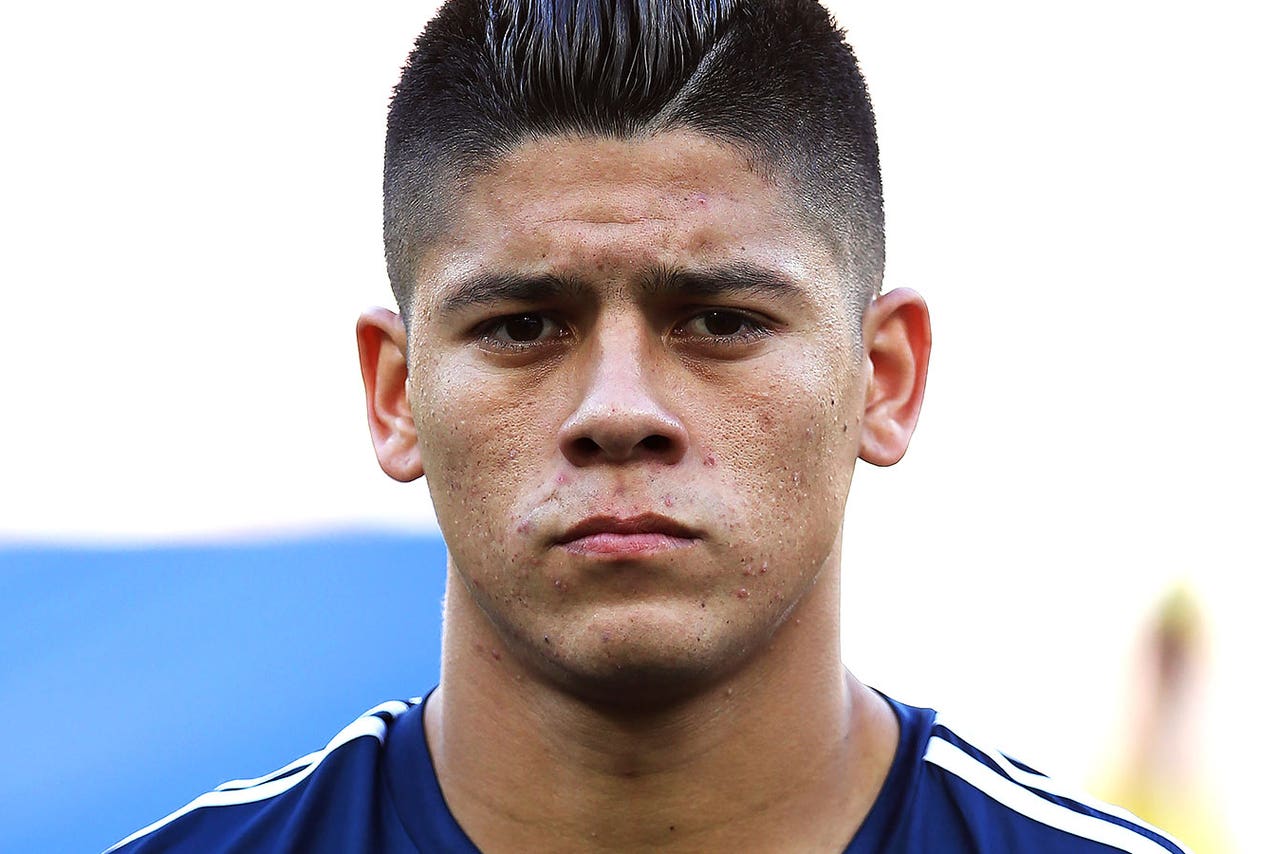 Marcos Rojo is facing 'strong disciplinary measures' at Sporting Lisbon as he pushes for a summer transfer.
The Argentina international has handed in a transfer request and expressed a desire to link up with Manchester United.
In an effort to try and force the issue, the attack-minded full-back is refusing to train with his current club.
Sporting are not about to bow to player pressure, though, and have informed Rojo, along with team-mate Islam Slimani, that unprofessionalism will not be tolerated.
Club president Bruno de Carvalho told Sporting TV: "They are subject to disciplinary action, but they are not in the B team.
"Both players took decisions that have provoked strong, internal disciplinary action.
"A general note: Any player who does not follow the rules of the club, these two or any others, they can do what they want, but it only complicates the issue.
"Don't use the press, be professionals. These players are subject to strong disciplinary measures.
"They can't play on Saturday, if they want they can watch the game at home.
"We'll see, it could delay things a lot, it could drag things out a lot, but on Saturday it will not be resolved."
De Carvalho has also been quick to point out that sales are not guaranteed this summer, with it possible that the situation with Rojo and Slimani 'could end with them seeing out their three-year contracts'.
---