Papy Djilobodji just the latest victim of the Premier League's negligence on head injuries
BY Ryan Rosenblatt • January 2, 2017
It was the 89th minute of a 2-2 match between title-contending Liverpool and relegation-battling Sunderland when Papy Djilobodji clashed heads with Divock Origi. The Black Cats' defender went to the ground holding his head and was tended to by trainers for several minutes. He kept holding his head and looked dazed before gingerly walking off the pitch, still holding his head.

Then, incredibly, Djilobodji re-entered the match.

Suddenly whether Liverpool or Sunderland could steal a huge two points was no longer the focus. It was whether Djilobodji would make it to the final whistle. He continued to hold his head and looked entirely out of it. Every header came with fear ... anytime the ball came near him at all you held your breath. On one routine clearance, Djilobodji kicked the ball out with his foot, then dropped to the ground and clutched his head.

Thankfully, Djilobodji made it to the end of the match without another clash of heads or anything that appeared to be exceedingly dangerous. But that's only if you believe having him on the pitch at all wasn't exceedingly dangerous.

Maybe scarier than Djilobodji even being on the pitch was the series of circumstances and culture that allowed it to happen.

FIFA and the Premier League still don't have an adequate protocol for head injuries. If they did, Djilobodji wouldn't have been allowed back on the pitch at all. And Sunderland, and manager David Moyes especially, failed terribly by letting him go back out there. Sunderland still had a sub remaining -- there was no reason for him to still be on the field.

Djilobodji wasn't even tended to long enough to undergo a proper concussion test. So whether he had a concussion or not -- and concussions aren't the only head injuries to worry about -- is irrelevant because the systems weren't in place to ensure he didn't before playing on.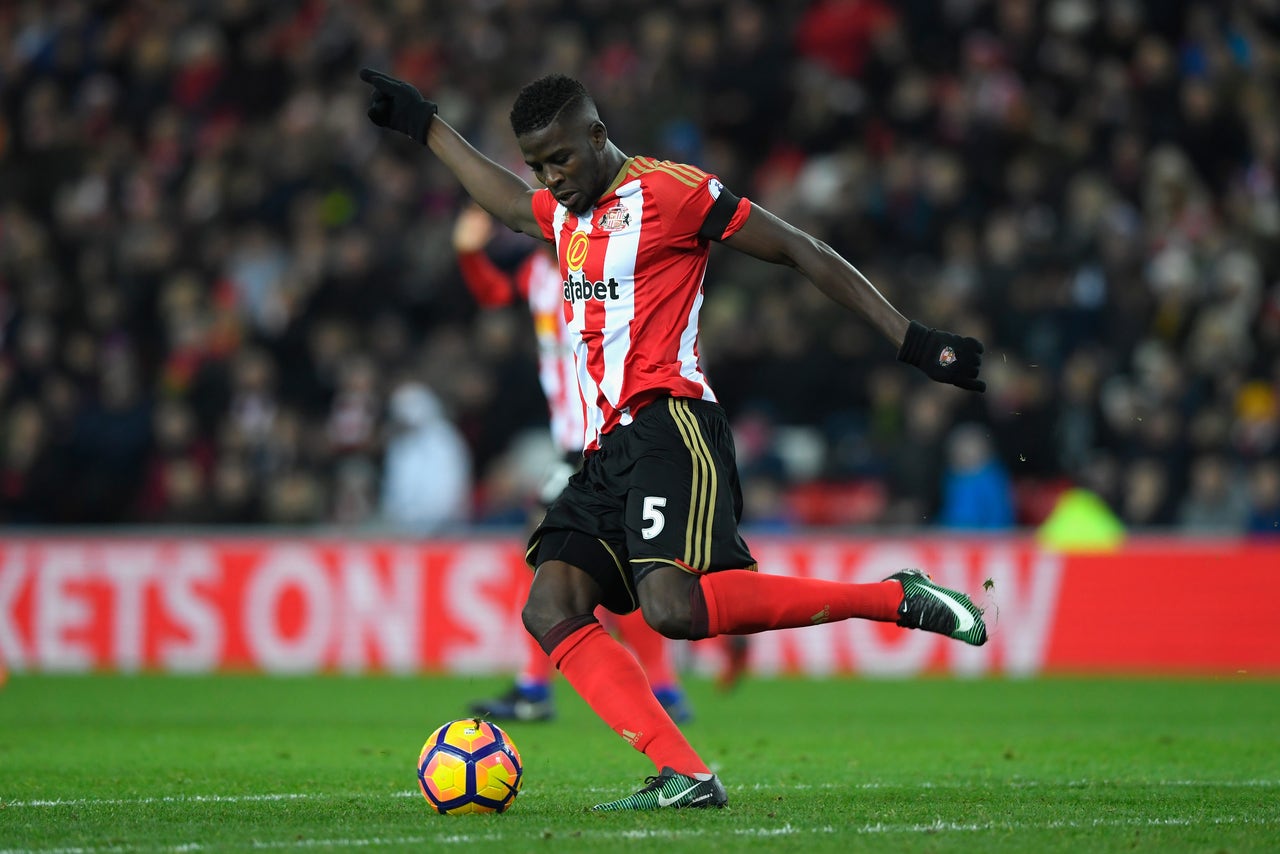 And then there were the announcers.

"Tell him it's 2-2 and you're playing Liverpool," the color man said about Djilobodji.

That is the attitude and culture around the sport. One that doesn't take head injuries seriously, that puts a couple points in January ahead of a player's wellbeing, and one that thinks there should even be a debate between a player's head and the competitiveness of the sport.

That attitude is a huge reason why FIFA and the Premier League -- along with every other league in the world -- doesn't have good enough concussion protocols. This attitude also explains why the Laws of the Game haven't been adjusted to ensure that when a player suffers a head injury, his team won't be penalized if they're out of subs or have to debate whether to use a sub on a player who may be concussed. And why Sunderland allowed Djilobodji to return to the match.

This was hardly the first time that negligence with a head injury was apparent in a match. It's all too common and no league or governing body has shown enough urgency. Instead, they take half-measures, while announcers and fans laugh at it or worry about competitiveness.

Unfortunately, it looks more and more like a player will have to suffer a horribly scary and damaging head injury on a pitch for the sport to properly act. Hopefully that's not the case, but it's hard to see another way after Djilobodji became just the latest player to be failed by the game.


---
---