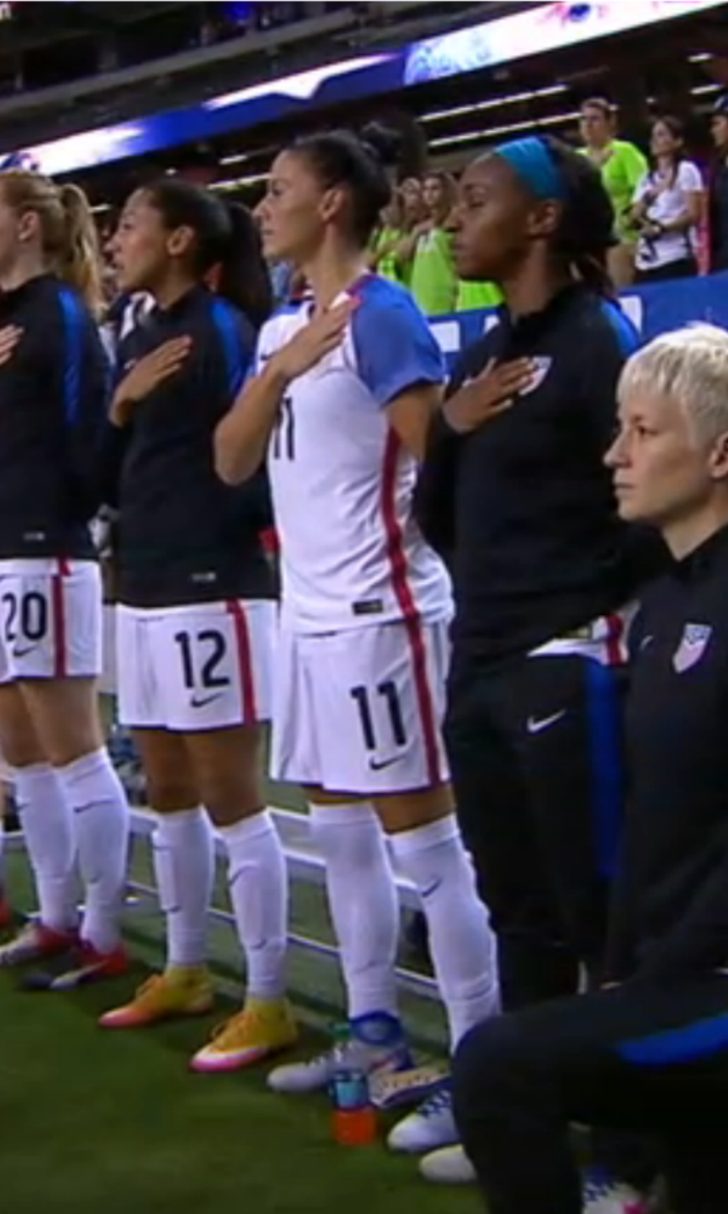 Megan Rapinoe kneels during national anthem while with USWNT again
BY Ryan Rosenblatt • November 15, 2016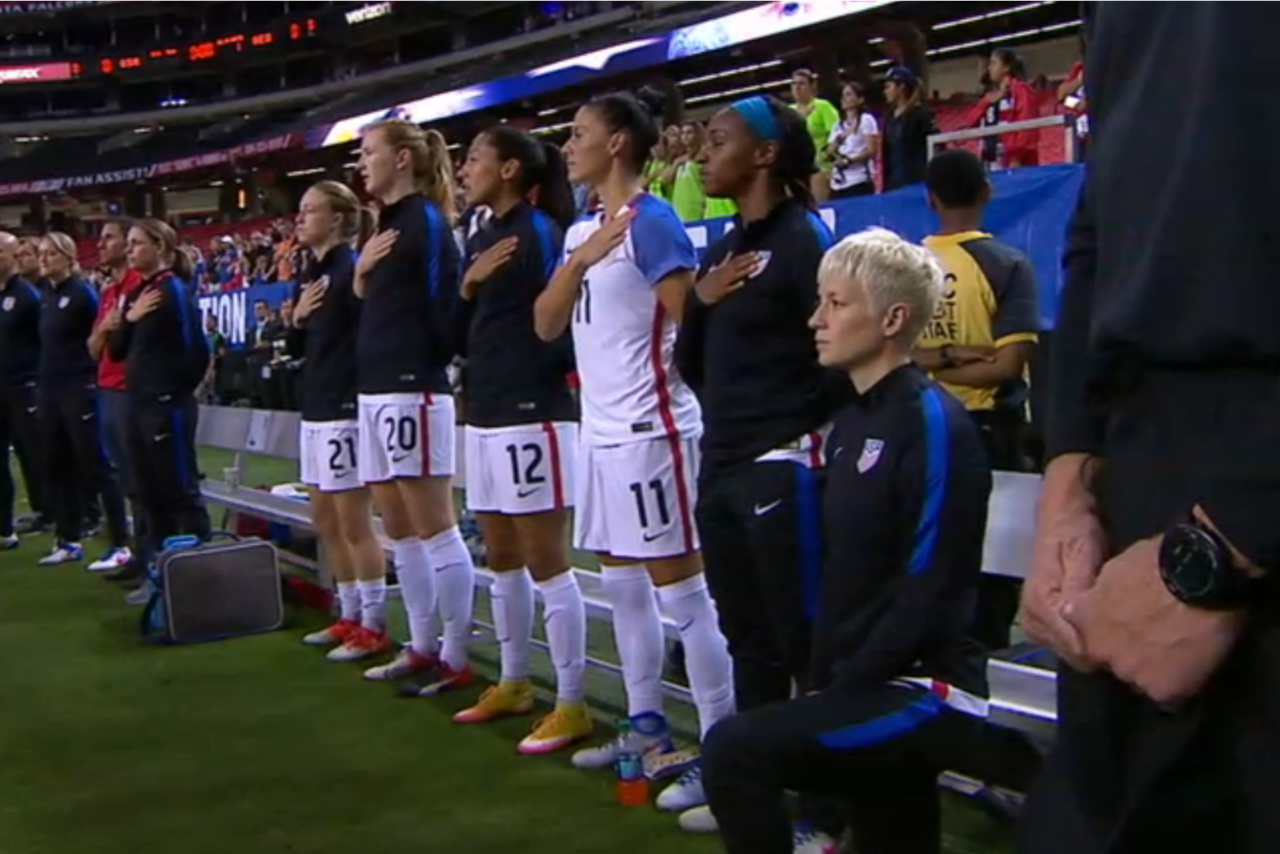 Megan Rapinoe took a knee during the national anthem while with the Seattle Reign as a show of solidarity with Colin Kaepernick and his protest against racial oppression in the United States. She also took a knee during the anthem while playing for the U.S. on Thursday, making a statement of protest while representing her country. And on Sunday she did it again before a game against the Netherlands, once more taking a knee while wearing the U.S. Soccer crest over her heart.
Following Rapinoe's knee on Thursday, U.S. Soccer released the following statement:
"Representing your country is a privilege and honor for any player or coach that is associated with U.S. Soccer's National Teams. Therefore, our national anthem has particular significance for U.S. Soccer. In front of national and often global audiences, the playing of our national anthem is an opportunity for our Men's and Women's National Team players and coaches to reflect upon the liberties and freedom we all appreciate in this country. As part of the privilege to represent your country, we have an expectation that our players and coaches will stand and honor the flag while the national anthem is played."
U.S. Soccer chose not to discipline Rapinoe for her protest, though. At least not for Sunday's game. She was in full uniform and available to play, just like she always would be.
Now Rapinoe has taken a knee again and her decision to do so obviously conflicts with what U.S. Soccer expects of their players. Whether they choose to discipline Rapinoe going forward or allow her to continue her protest remains to be seen, but it's plenty clear that Rapinoe has no intention of  stopping.
That Rapinoe is playing for the U.S. while taking her knee isn't going to dissuade her. In fact, she has said she believes it is even more important to do while representing her country.
MORE FROM FOX SOCCER
---