Leicester City is perfectly built to make a Champions League run (and still get relegated)
February 22, 2017

Leicester City find themselves in a peculiar situation right now: On the brink of relegation in the Premier League, and on the brink of glory in the Champions League.

Nothing in this club's story over the last 16 months has made any sense. So why should this?

The Foxes will take on Sevilla in the Champions League round of 16 on Wednesday afternoon (2:45 p.m. ET, FS1) after cruising through the group stages, taking 13 points and finishing atop Group G.

Their European performance is a far cry from their current domestic situation, which sees them sitting in 17th, at just 21 points, one point above Hull City and the relegation zone. It makes one wonder: Could Leicester City actually make a run at Europe's most prestigious trophy while at the same time find themselves relegated from the Premier League?

While both are unlikely -- Leicester, in all likelihood, will sort themselves out domestically, and will fail to win a Champions League (this club has had enough miracles for a while) -- the way the team is set up makes them a unique challenge for a cup-style competition. Last year, Leicester rode that set-up (and a heaping bit of luck) to a Premier League title. The English teams seem to have them figured out. But that doesn't mean they won't give teams in Europe a real headache.

First: Yes, Leicester City is in real danger of relegation this season. The reasons for the Foxes fall from grace are many and have been discussed in more detail elsewhere, but the problems are real. Lack of team depth, a failure to fill in for departed star N'Golo Kante, aging defense, a tougher new schedule with midweek fixtures, Jamie Vardy isn't scoring with every third touch of the ball ... all these things have contributed to the club failing to find the success that saw them miraculously win the Premier League last year.

Another reason is that clubs in the Premier League are figuring out the proper way to beat the Foxes. Claudio Ranieri built his side in a semi-old fashioned way, eschewing modern pressing tactics for a good old reliable 4-4-2, with a zonal defense that hasn't been considered hip or groundbreaking since the early 1990s. The Foxes sat deep, defended together, protected the 18-yard box, and then ran devastating counter-attacks often sprung by the brilliant Kante and finished off by Vardy and Riyad Mahrez.

What English teams eventually figured out was that the way to beat Leicester was actually counter-intuitive. You had to resist the urge to push forward, to possess and keep pushing higher and higher, because that's exactly what Leicester wanted you to do. How many times last season did we see a team hold the ball, pass and pass, push higher and higher, only to have a shot blocked by Wes Morgan, the ball collected by Danny Drinkwater and played over the top, where Vardy could finish with two touches?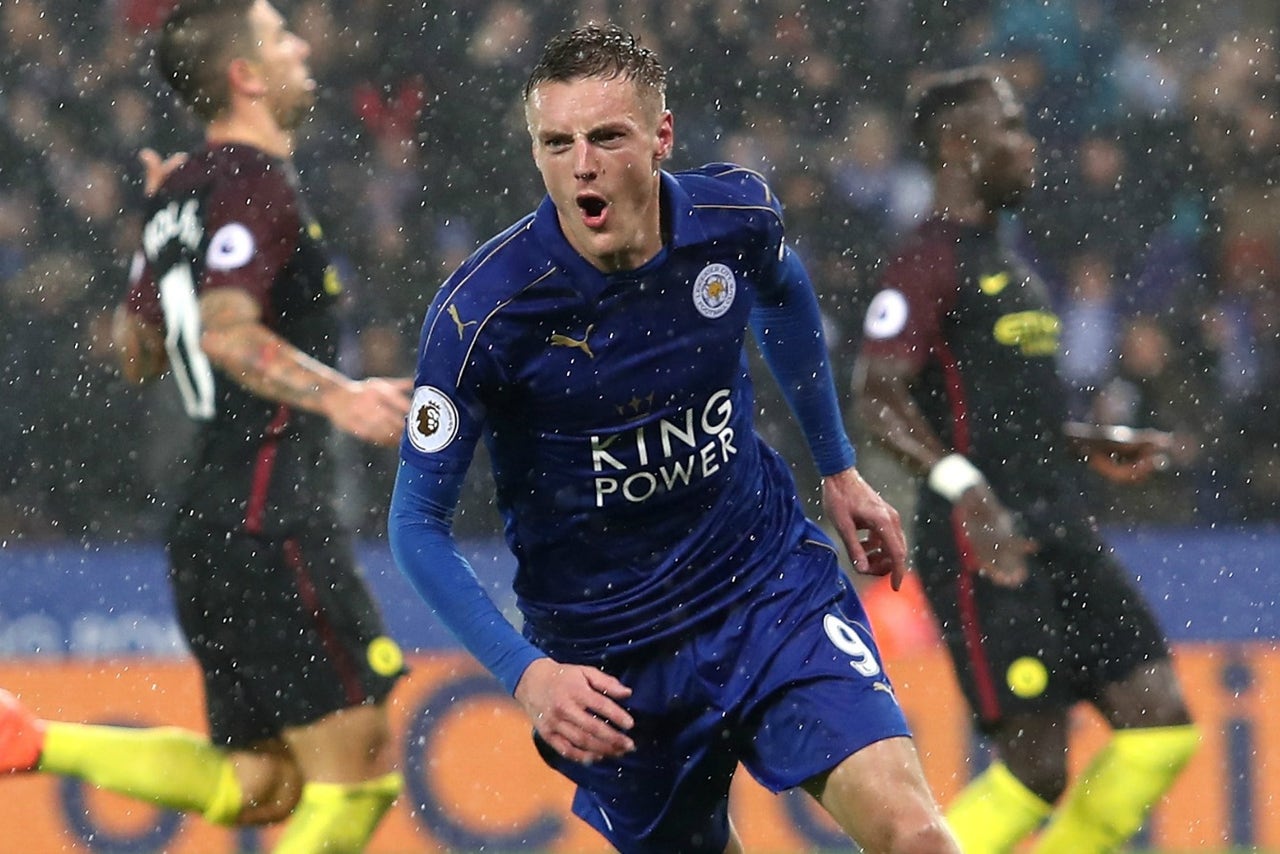 It was like the teams' training had failed them. Managers preach possession and stylish football. They want fullbacks to push high and throttle teams. And here Leicester not only seemed to be able to handle that pressure but actually invited it, seemed to want that stress, and when opponents thought the goal was all but a certainty, a flash ... and then Leicester would be celebrating at the other end.

This year, teams are wiser. They know that Leicester's aging defense actually makes them vulnerable to the counter attack. Teams don't send too many men forward against the Foxes, understanding that the counter-punch is all they have. They bottle up Vardy, deny Mahrez space on the ball. With the absence of Kante, they attack the center midfield, overloading it with players to help control the game and deter any quick Leicester rushes.

Over the course of a season, Premier League clubs have learned their lesson.

But it's an extremely hard lesson to learn. We saw that last year. Leicester won the Premier League due to many factors, but partly because it was so hard for teams to adapt. What the Foxes were doing wasn't new, but it was more lethal than teams had seen before. Outside of Atletico Madrid, no club in the world had more talent and was willing to concede possession in this way. The way to beat Leicester was to resist every urge you had in your body as a player. They gave you possession, and when teams have possession, players want to move forward. They want to score goals. It's in every soccer player. Leicester took advantage of that primal urge.

Teams must change the way they play against Leicester ... and I'm not certain European squads will be ready, or even able, to do that at the drop of a hat. Sevilla must not only respect Leicester this week, respect a team currently sitting 17th in the Premier League, they must fundamentally change the way their players approach the game. In England, teams have made this adjustment, and it took them a season. Sevilla must do the same on a few weeks' notice.



---