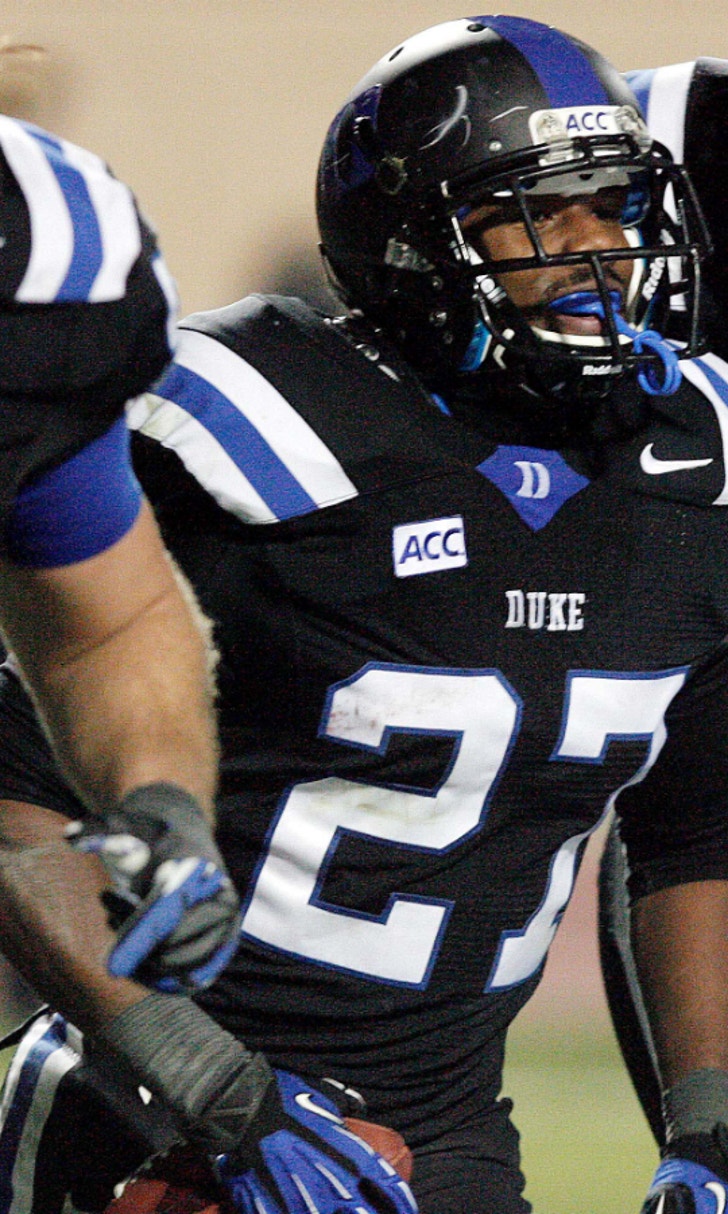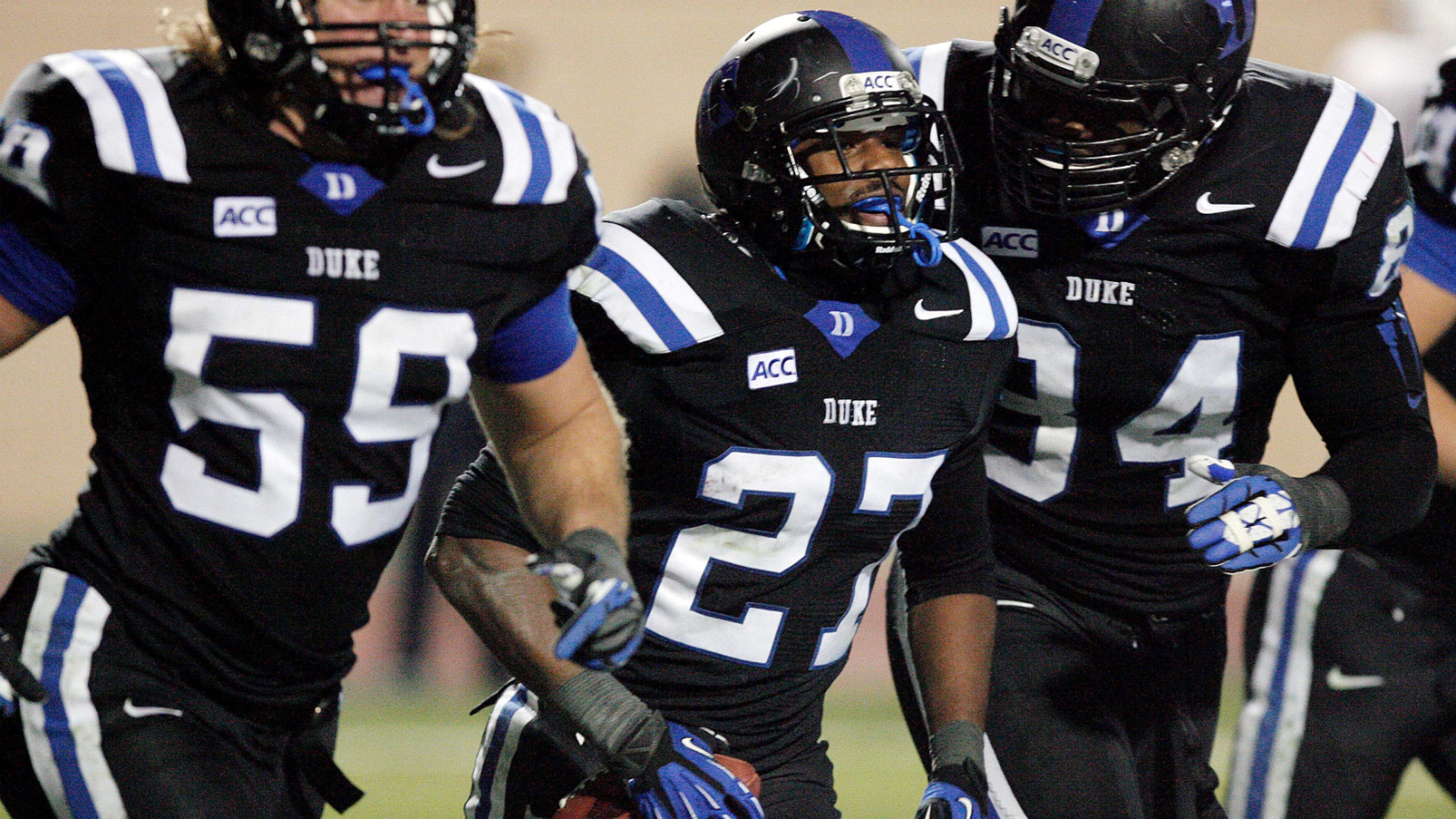 Young defensive backs recall early trials and tribulations
BY foxsports • August 14, 2014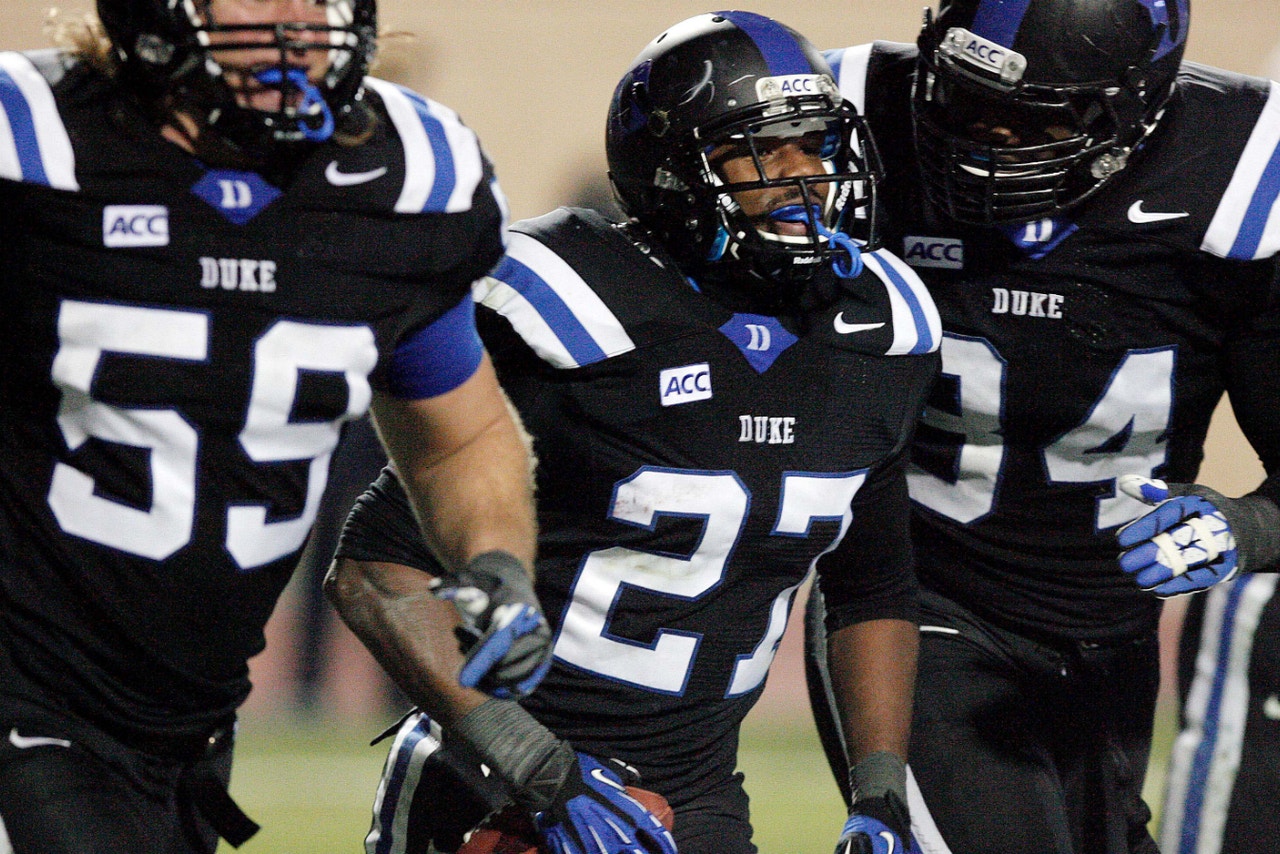 There are a lot of places on the football field where most teams don't mind putting a freshman. Wide receiver, defensive line, even running back -- those are positions where freshmen can and often do excel.
But defensive coordinators say that they would really rather not use freshmen defensive backs, particularly early in the season, unless they have to.
"It's not a position where you really want to have freshmen playing," North Carolina defensive coordinator Vic Koenning said. "I mean, you play the guys you've got and if that's what you've got, it was the situation we were in (last year)."
North Carolina wasn't the only team forced to play freshmen defensive backs. NC State and Duke both did some of that too. As more and more teams switch to a 4-2-5 defense (all three schools use a 4-2-5 now), there are more and more spots for defensive backs. With the inevitability of injuries and the increasing need for depth, freshmen are playing earlier and earlier now.
All of them -- Duke's Bryon Fields and DeVon Edwards, and NC State's Jack Tocho -- had very different individual seasons. But all of them can relate to being a freshman trying to learn the position and still play at a high enough level.
Fields, for instance, strolled into camp last year ready to go. He said the rest of the young defensive backs at Duke -- a group that includes standout Breon Borders, a camp standout last year as a freshman that took awhile to find his niche -- came in with a confident attitude.
"I feel like we came in and we were just in a sense just fearless. We weren't really afraid of anything," Fields said. "We're all used to winning at our high schools and throughout our careers, so we came in, we didn't have any fear."
As confident as Fields was about that, even his teammate, Edwards, saw things a bit differently.
Edwards wasn't ever afraid, he said. But he had a little bit of extra baggage to deal with, too.
Edwards worked at corner throughout all of last year's fall camp, and gradually got more and more comfortable there. But then the Monday before Duke's first game, the coaches told him they were moving him to safety.
"I didn't know anything from the safety position. (The coaches) just met with me when I didn't have class -- at night, before practice, after practice -- and I had some headaches. It was tough, because every little thing I did was a misalign or something," Edwards said. "Then the next day they put in new plays. Then the next week for a new team it's new plays. Then I got moved again to the other safety."
Suffice it to say, his head was swimming. Then he sat down with graduate assistant Matt Guerrieri, who explained to him the various functions of every position on the defense, not just his. He explained to him that when one safety goes here, Edwards should go there. When linebackers blitz, safeties need to fill the space.
Once he understood the defense from a big-picture perspective, he settled in and understood more what he was supposed to do. But he said he still made plenty of mistakes.
Both Fields and Edwards had the benefit of playing alongside All-ACC cornerback Ross Cockrell (who's now a member of the Buffalo Bills). He and the coaches let the young players know that they could make mistakes -- just make them at full speed.
"(Cockrell) was making me make mistakes, sort of. He was at the corner when I was at the safety and I'd be like, 'Ross, what are we doing?' He'd be like, 'Just make a call.' I'd just make something up," Edwards said. "I'd say it wrong, but he made sure that nothing bad happened. He covered for me. Then he said, 'OK, you made the wrong call and I did this because you were going to do that'. So he was making me right, but then making me make a mistake, and I learned from it that way."
Even in Edwards' best game last year (two interceptions returned for a touchdown against NC State), he still made a big mistake that cost the team a big play when he wasn't where he was supposed to be and allowed a big gain.
Mistakes are going to happen. Fields said that his own confidence worked against him plenty, especially in practice. "At times, yeah, just trying different stuff that wouldn't really work and ended up getting in trouble in the film room. But other than that, I'd definitely say it helped more than it hurt," Fields said.
A 30-minute drive away in Raleigh, Tocho wasn't afraid of the challenge presented to him when the coaches asked him to play the nickel role (NC State was still in a 4-3 last year). But he knew it wasn't going to be easy -- and it wasn't.
He worked his way up from a starter on special teams to being the team's primary nickel back, before he got his first career start against Syracuse later in the season and ended up with two interceptions.
"That was when I felt like, 'Okay, I can play college football now'," Tocho said.
But in the meantime, he made his share of mistakes. In the first game he saw time at nickel, he made a mistake on his very first play. Then he was told he was going to be seeing his first significant action at nickel mere days before NC State's third game of the year. A game that just happened to be against Clemson and top-10 NFL draft pick Sammy Watkins.
"I was pretty confident knowing the plays and my assignments and stuff, but sometimes it didn't feel like I was fully ready. When we played Clemson, they told me I had to guard Sammy Watkins. That was kind of like my first big game and I was a little bit more nervous than usual," Tocho said. "But at the end of the day, you have to play and I was ready to compete."
While Edwards struggled to learn multiple positions right away -- which is something Duke does with many of its defensive backs, just to ensure it has as many available as possible for corner and safety -- Fields said he got things down pretty quickly, with Cockrell's help.
It clicked a little earlier for Tocho, too, but not because the scheme itself was simple, he said. In fact, it's quite the opposite. He, Edwards and Fields were dealing with bigger, faster and stronger players, not to mention an increased workload, mentally and physically. Tocho said that his high school defensive playbook basically consisted of "you guard that guy while the rest of the team plays defense".
But the reason Tocho thinks he grasped the playbook as quickly as he did was partially a matter of circumstance. In Doeren's first season in Raleigh, he and his staff tried to ease the transition by making the defense as simple as they could to minimize mistakes.
"I don't want to sound cocky, but I would credit my knowledge of the playbook itself, studying it and stuff, I would credit myself for learning it," Tocho said. "I don't think we extended the playbook as much as we did this year. I think we left a lot of stuff hidden so we minimized the mistakes we could make on the field."
The reason Tocho doesn't want to sound cocky is because -- somewhat uncharacteristically for a defensive back -- he isn't.
He's confident, but not cocky. Though he remembered last year trying to step outside his comfort zone last year and talk a little trash, just to see what all the fuss was about.
"Me personally, I've never approved of playing cocky. I remember when we played against Maryland, I tried. I tried talking a little trash," Tocho said. "I told the receiver, 'Oh, you haven't caught a ball on me yet.' And then of course, the next play he caught a ball on me. That's when I told myself, 'Uh, yeah. Let me just stay humble'."
If Fields hasn't been humbled yet, he will be soon. A year older, the Duke staff isn't going to be as easy on them this time around. But it's still a balancing act -- they're still young players, after all.
"They are still learning every day and we've got to remember that because I think our minds, we treat them as if they're third or fourth-year players in terms of our expectation," Duke defensive coordinator Jim Knowles said. "We ... have got to be careful with expecting them to be Ross Cockrell right now. They will be, and they're getting better every day, but they're still only second-year players.
They've played on some of the biggest stages in the country, but they're still only second-year players. So you've got to be careful not to throw too much at them, let them do what they can do and overcomplicate it."
Coming in as freshmen, it's not just about learning the playbook or getting physically ready. The coaches have to be able to trust you.
"Knowledge of the system, of course, is very important, because you don't want to just give something up because you were playing the wrong coverage. So they have to know the basics and the basic adjustments. There's so much unpredictability in today's game. You can go from a two-back set to an empty formation, motion back in and run the read option or play-action pass. There's so many intangibles, so they have to be able to know the basics," Knowles said.
"And then once they've demonstrated that, then you're strictly looking at their athletic ability and their ability to respond to adversity. So you try to put them in situations where it's tough on them in practice and you try to create tremendous competition. You're looking at them to say, 'How is this kid going to stand up under the bright lights and he's out there by himself on an island, and maybe he gets beat, how's he going to do on the next play?'
"You're watching to find a guy who has basic understanding of your system and then he'll be resilient and have athletic skills, and he realizes the next play is the one that counts, then I think you've got something."
For Koenning, though, it was much simpler.
"You've just got to know what to do. If they just know what to do, they'll get themselves in position to not get beat. Then once you stop getting beat, then you can start making plays," Koenning said.
"We gave up some big plays early and we lost some games early that we didn't want to lose. But you'd rather have a young guy learning and growing than an old guy that does his own stuff all the time and gets you beat. At least you've got somewhere to go with a young guy."
---