Ultimate Fighting Championship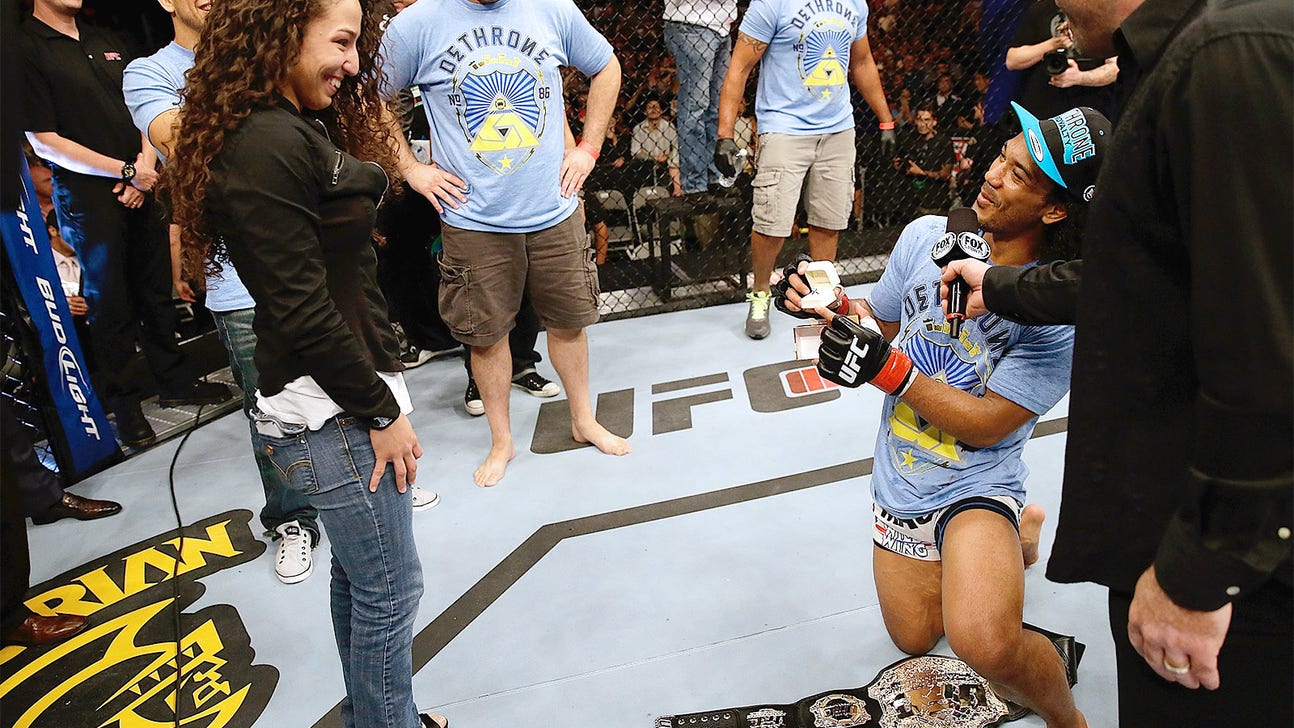 Ultimate Fighting Championship
Worst Fail of 2013: Benson Henderson gets booed proposing to his girlfriend
Published
Dec. 22, 2013 2:29 p.m. ET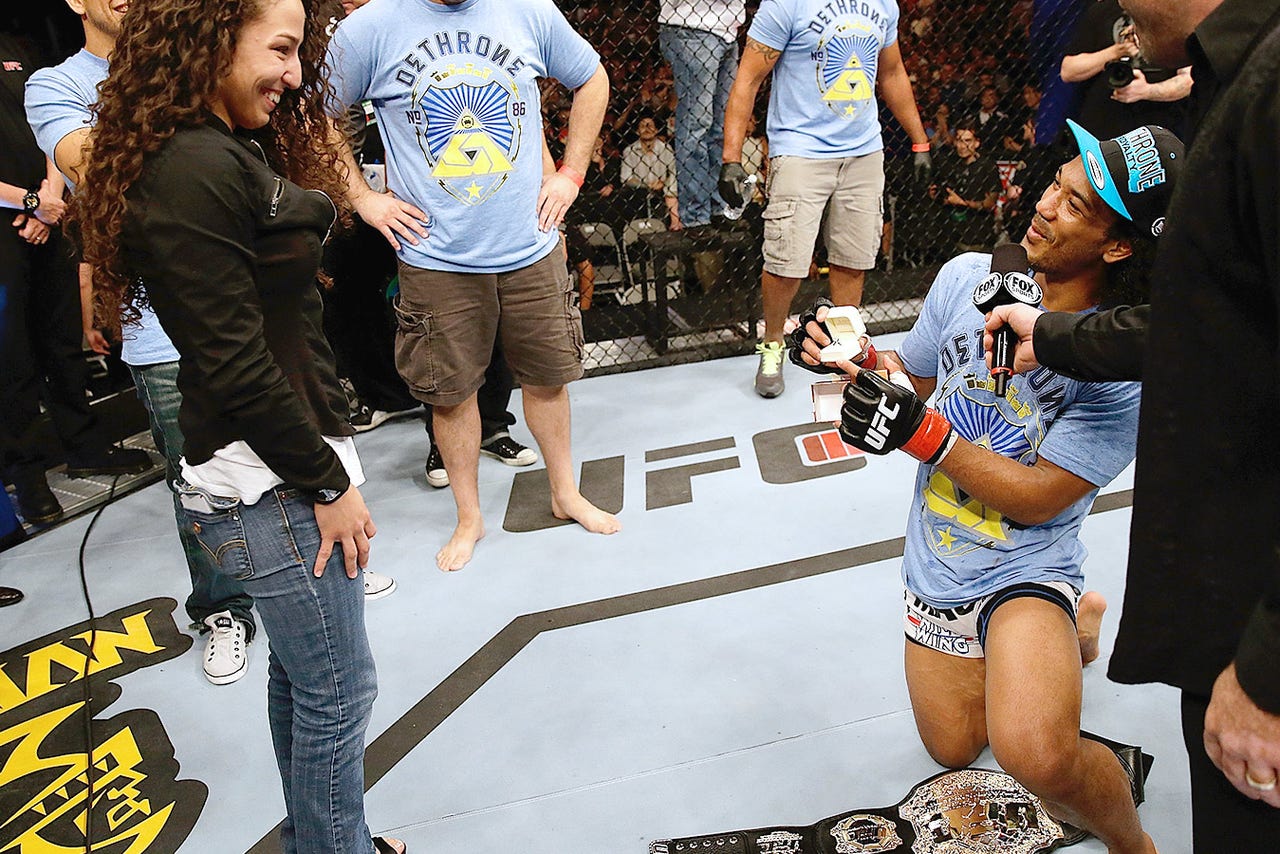 Benson Henderson was just trying to be romantic. And all he got for his troubles were jeers from jaded onlookers.
The former UFC lightweight champion got down on knee to propose to his longtime girlfriend, Maria Magana, following his successful title defense against Gilbert Melendez at UFC on FOX back in April. Meanwhile, the fans at HP Pavilion in San Jose showered him with boos.
"€œSomeone once told me, 'If you're going to profess love, profess it to the world,'€"€ Henderson told Fox Sports. "€œI thought that was pretty good advice."€
Man. We thought California people were supposed to be chill. Didn'€™t those Bay Area fans have a heart? Henderson'€™s gesture was sweet and romantic. Apparently, those are two traits not appreciated by the average UFC fan.
Henderson didn'€™t hear the boos at the time. Neither did Magana. It doesn'€™t bother him at all now either.
"€œI wanted to propose in the Octagon because I knew it would be a special moment for both of us,"€ he said. "€œEverybody likes the spotlight, but my fiance definitely deserves the spotlight for putting up with me and my habits. It was also my way of saying that from now on it's always going to be us in the spotlight, not just me."€
OK, so maybe the poor response had a little something to do with the fact that San Jose is basically Melendez's hometown -€" and many people felt Melendez had actually won the fight and the title.
But once you have something like that planned, what are you going to do? Just scrap it? You can'€™t go from possibly proposing in front of millions of people to slipping the ring into a champagne glass when she isn'€™t looking.
"€œEven though it was only a few short minutes, it's now an unforgettable moment that millions were able to share with us,"€ Henderson said. "€œIt was incredible to be able to have such a special and intimate moment on one of the biggest stages."€
In other words: let the haters hate.
HONORABLE MENTION:
Matt Mitrione'€™s bigotry
We don'€™t have a 'most ignorant diatribe'€ category here at Fox Sports this year. Maybe in 2014. But if we did, there would be one clear and apparent winner: Matt Mitrione.
'€œMeathead' made himself and everyone else involved in MMA look bad back in April when he went on a hate-filled rant against transgender female fighter Fallon Fox on 'The MMA Hour'€ with Ariel Helwani.
"That is a lying, sick, sociopathic, disgusting freak," Mitrione said. "And I mean that. Because you lied on your license to beat up women. That's disgusting. You should be embarrassed."
Nice. Very insightful commentary. Everyone has an opinion about Fox in 2013, but no one quite put it as eloquently as Mitrione.
The UFC heavyweight ended up being fined and given a 'suspension',€ even though he was booked in a fight a few weeks later. That might qualify as its own fail -€" the failure to adequately discipline a bigot.
Florida Gulf Coast players dissed by Miesha Tate
'€œDunk City'€ got rejected in epic fashion.
Fresh off their amazing run in the NCAA basketball tournament, the kids from Florida Gulf Coast were feeling themselves at the ESPY Awards -€" so much that star Sherwood Brown tried to kick it to UFC women'€™s star Miesha Tate after a video interview.
"€œI would love to take a go at that,"€ Brown said.
What he got in return wass'™t a Tate left hook. That might have bruised his face, but this bruised his ego:
"€œYou wouldn'€™t remember it,"€ she said.
Burn. Brown found out what Ronda Rousey did a few months later. Tate can more than hold her own in front of a camera.
Missing weight on TUF
No one on 'The Ultimate Fighter' missed weight for 13 whole seasons. Until this past fall - when we had two.
Cody Bollinger, who had never made 135 pounds for a fight before, was the first and he was unceremoniously booted from the show by UFC president Dana White. That was bad enough, but Anthony Gutierrez made Bollinger look like a hero by comparison.
Gutierrez obnoxiously ate whatever he wanted in the house -€" mayonnaise on his sandwiches, shish kebab before his fight. Anything. Everything. And anyone who dared to challenge his brash methods got hit over the head with some version of: I'€™m better than everyone else, because I don'€™t need to watch what I eat.
So, to no one'€™s surprise, Gutierrez missed weight. Worse yet, he quit trying to cut any more after not being close the first time. His coach, Ronda Rousey, was so angry she decided to cut 17 pounds in 24 hours just to make a point.
It's a miracle Manny Gamburyan didn'€™t judo throw Gutierrez out onto the Las Vegas Strip.
---
---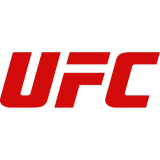 Get more from Ultimate Fighting Championship
Follow your favorites to get information about games, news and more
---