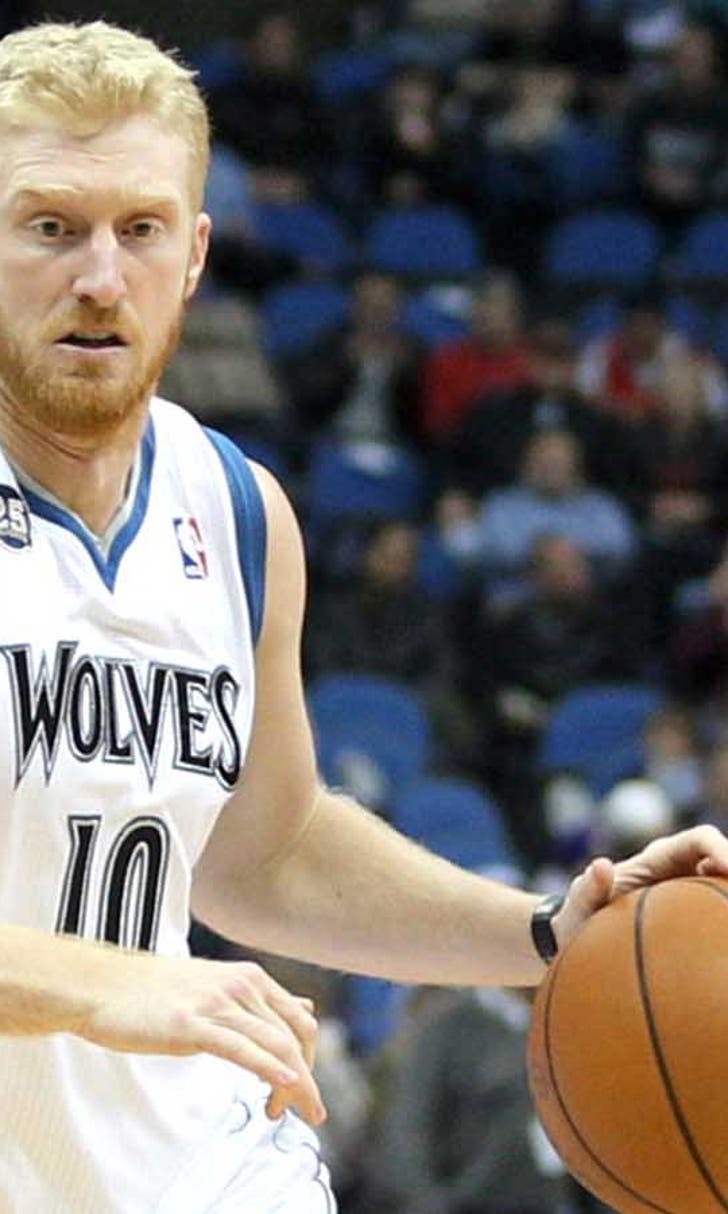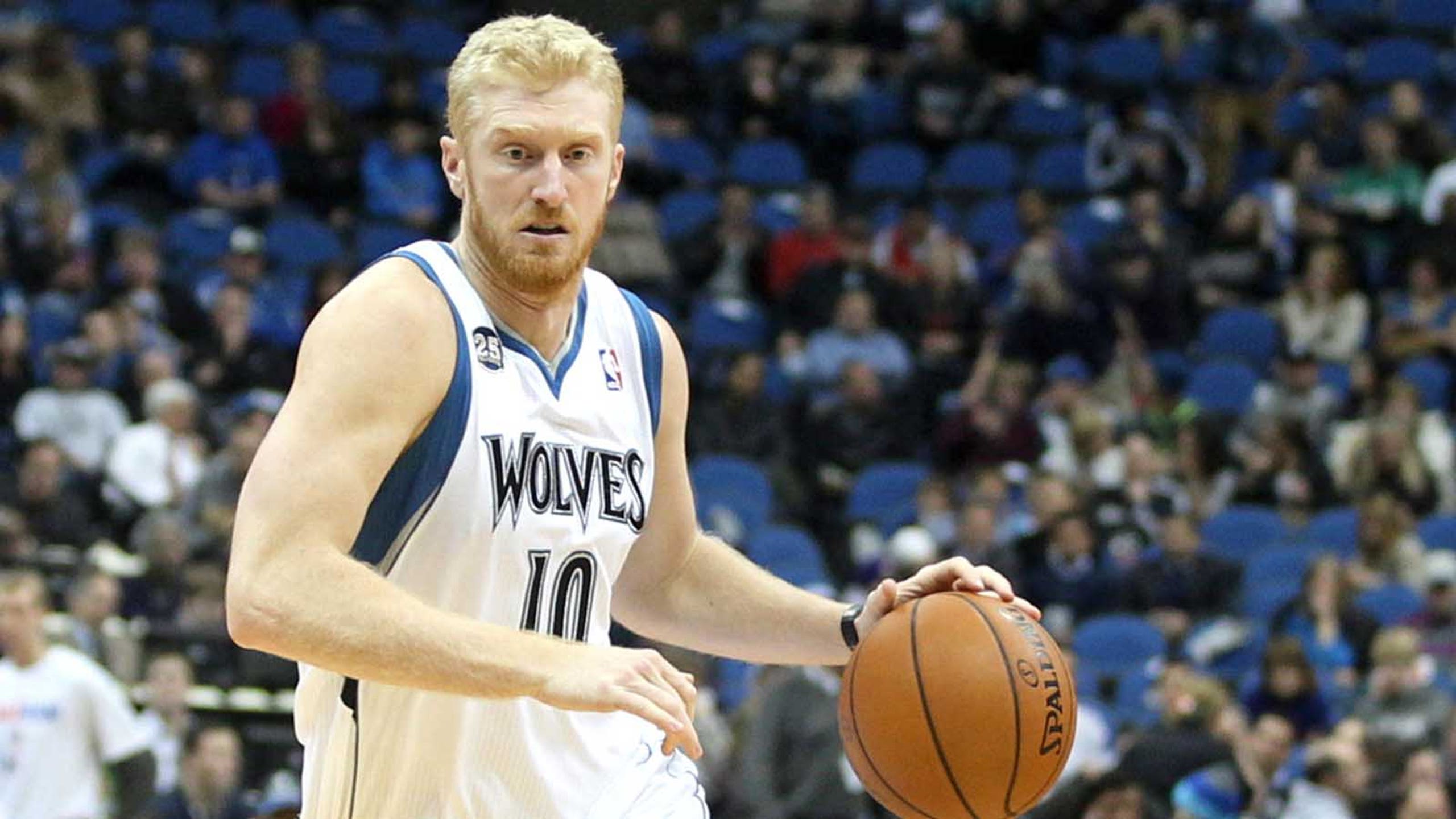 Wolves Wednesday: Players brace themselves for last-minute trades
BY foxsports • February 19, 2014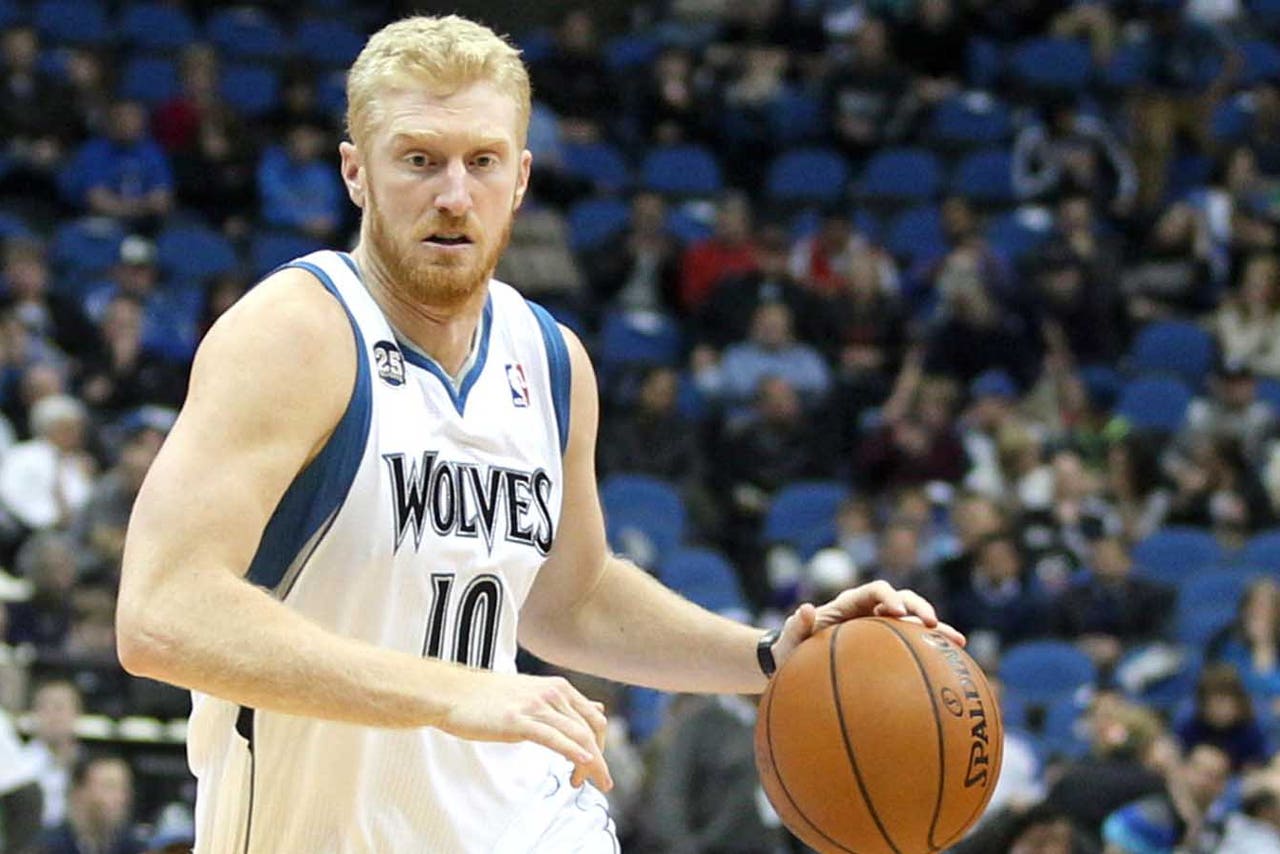 MINNEAPOLIS -- This is a strange time of year in just about every NBA dressing room.
A portion of players around the league have their names attached to a trade deadline-pushing transaction. Those that don't could be dealt in the blink of an eye, anyway.
"Anything can happen," said Timberwolves forward Corey Brewer, traded from Minnesota to the Knicks in 2011 and Dallas to Denver later that year. "There doesn't even have to be rumors; you can get traded and that'd be it."
In the Timberwolves' case, it's point guard J.J. Barea and Chase Budinger being tossed in the digital wind as trade fodder, reportedly to Memphis for Tayshaun Prince and Tony Allen (per multiple media sources). Neither Minnesota second-unit regular admits to being fazed.
"It doesn't bother me," said Budinger, who re-signed with Minnesota as an unrestricted free agent this past summer. "It doesn't affect me at all. I'm still going to go about my business the same way as usual."
Said Barea, who signed with the Timberwolves in December 2011: "I'm used to it. If it happens, it happens. If it doesn't, it doesn't.
"It's not my job to worry about it."
Maybe not, but Barea's current coach wouldn't be upset if he did.
Nor surprised.
"They're only human," coach Rick Adelman said Wednesday before Minnesota's home game against Indiana, the Timberwolves' first since the All-Star break. "It's a tough time of the year, especially if something happens, because you've just got to pick up and you only have a few days to figure out what you're gonna do with everything. I think it definitely affects them."
It's a precarious environment that had Adelman recounting stories of deadline deals past in his 23-year head coaching tenure. He's seen deadline deals upset left-behind teammates and cause them to rally for a season's stretch run. Once, he sat a player down in his office for a long chat about expectations for the following season.
Five minutes later, that player -- Adelman left him anonymous -- was traded.
"It's all part of the business, especially now," Adelman said. "It's like everybody's being traded somewhere."
Driven by calculated info-leaking from agents and the immediate dissemination available via Twitter, trade speculation can go a lot of different directions -- or none at all.
For example, the latest media reports say Memphis and Minnesota may not be able to reach an agreement that sends both Prince and Allen -- whom the Grizzlies would like to keep -- to the Twin Cities.
Budinger hinted before Wednesday's game he's unaware of any advanced discussions involving his name.
"(My agent) said he'll call me if he finds anything serious," Budinger said, "and there hasn't been anything in the last two days."
By 2 p.m. Thursday, all will be sorted out, and the season can press on. With or without certain additions and subtractions.

Flip denies Love report: President of basketball operations Flip Saunders thought one source of speculation was so off-base he felt the need to respond via Twitter following the Timberwolves' 104-91 win Wednesday.

Around 11 p.m., longtime New York sports columnist Peter Vecsey tweeted that Love plans to opt out of his contract after next season and sign elsewhere. Vecsey tweeted Love is "forcing premature exit" and he'd likely head to the Lakers, promulgating longstanding rumors that's where the All-Star power forward wishes to continue his career.

Vecsey tweeted: "Prior 2 AS break, KL alerted Flip he'll exercise summer '15 out & sign elsewhere. Expect him 2B moved B4 deadline or off season."

As Vecsey noted from the Twitter handle @PeterVescey1, Love has ties to Los Angeles that include playing a year at UCLA and, according to Vecsey, dating a woman who currently resides there.

Saunders tweeted the following at 11:43 p.m.: "Rumors of Love telling me he's opting out & wants 2 b traded r false. Last convo I had w/ him was him telling me how bad my sports coat was."

Since Love came out last season and expressed his displeasure with Minnesota's front office for not giving him a max deal, it's been rumored he'll exercise the player option on his contract after next season unless the Timberwolves trade him first. In need of a rebuild, Los Angeles seems like a logical landing spot.

But Love seems to have warmed back up to Minnesota since Saunders replaced fired president David Kahn last May, even saying in a GQ article posted Wednesday he's "having fun" here and, compared to the Lakers, "we have the better team, the better foundation."

Love spoke after Wednesday's game, but his media session occurred before the Vescey and Saunders tweets.

Turiaf injured: Center Ronny Turiaf left with a right knee injury at the fourth quarter's 7-minute, 15-second mark Wednesday and didn't return.

The 31-year-old center, starting in place of injured Nikola Pekovic, went up to block an Ian Mahinimi shot and landed awkwardly on his knee. Neither Turiaf nor Adelman had an update on his status afterward, but Turiaf left the dressing room with a large brace on his knee.

It's a potential blow to an already thin Minnesota frontcourt. If Turiaf isn't available by Saturday's game at Utah, the Timberwolves will be down to rookie Gorgui Dieng at the center position unless Pekovic makes a surprise return in the next couple days.

Turiaf already missed 31 games earlier this season with a right-elbow fracture. Before exiting Wednesday's victory, he had 11 points, two blocks and four rebounds.
Follow Phil Ervin on Twitter
---